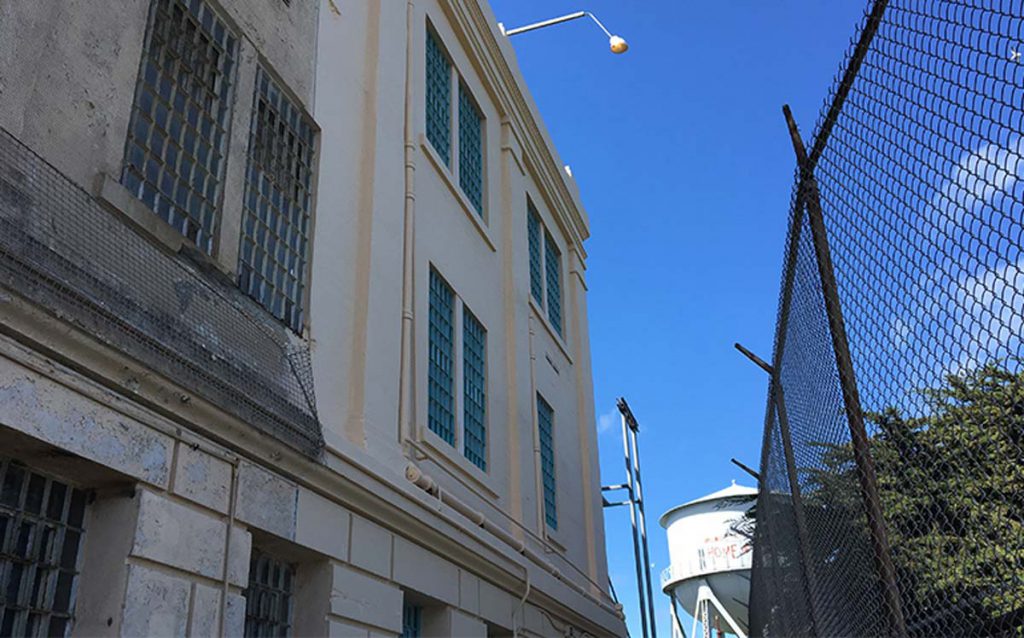 Guest Blog Post – Candy Harrington
An Alcatraz tour is a must-do for any San Francisco visit, and thanks to modern technology, tours of The Rock are now very doable for wheelchair-users and slow walkers.
Alcatraz Cruises offers level boarding to their vessels, which take visitors from Pier 33 to the Island prison across the bay. From there, it's a quarter-mile hike uphill to the cell block. Visitors unable to make the trek can take the SEAT electric tram, which features roll-on access. There's level access to the cell block, with wheelchair-access to most sites on the self-guided audio tour; and although there are a few uneven patches of pavement here and there, it's still a very accessible tour.
That said, you have to be careful where you buy Alcatraz tour tickets, as there are a number of reseller websites out there that hawk these tickets at inflated prices. You should never pay more than $39.90, which is the adult ticket price for the day tour at Alcatraz Cruises, the only authorized Alcatraz concessionaire. Unfortunately, this website may not always come up first in internet searches, due to paid advertisements. And, that's exactly how some unsuspecting visitors end up paying much more for their Alcatraz tours.
One of the big problems is that these reseller websites look official. In fact, when I did a search, at first glance it was hard to distinguish the authorized concessionaire website from the reseller sites. The big key is that the official site has the National Park Service authorized concessionaire logo – something that the reseller websites lack. Additionally, the ticket prices on the reseller sites are always higher – in my case there was almost a 20% mark-up.
So, definitely put Alcatraz Cruises on your next San Francisco itinerary, but be very careful where you buy your tickets. Always deal with the National Park Service authorized concessionaire – and in this case that's only Alcatraz Cruises!
For more information on accessibility on Alcatraz, visit www.alcatrazcruises.com/accessibility.
More about the guest blog author-
As a travel writer for over 20 years, Candy Harrington had an epiphany back in 1996. "I was tired of writing fluff," she recalls. "After all who really cares about thread count anyway?" A friend suggested that she cover accessible travel — which was a truly underserved niche back then — and Candy took that suggestion and ran with it. Shortly thereafter she founded Emerging Horizons — a travel resource for wheelchair-users and slow walkers — with her husband and photographer Charles Pannell. Today Harrington has thousands of accessible travel bylines to her credit, is the author of a sizable library of accessible travel titles, and continues to maintain the advertising-free Emerging Horizons website.