New Year's Eve is a magical time in San Francisco when festive decorations line the streets, parties are heard around town, sparkling lights fill the views, and a sense of anticipation fills the air. While it may lack a true "winter" chill, and no white snow blanketing the city, it's still the perfect backdrop for an enchanting holiday season. If you're looking for an exciting and adventurous way to welcome 2024, consider a memorable City Cruises brunch or dinner cruise on the beautiful San Francisco Bay. It's the perfect way to ring in the new year with style and create lasting memories.
Countdown to Midnight: A Spectacular San Francisco New Year's Eve 2024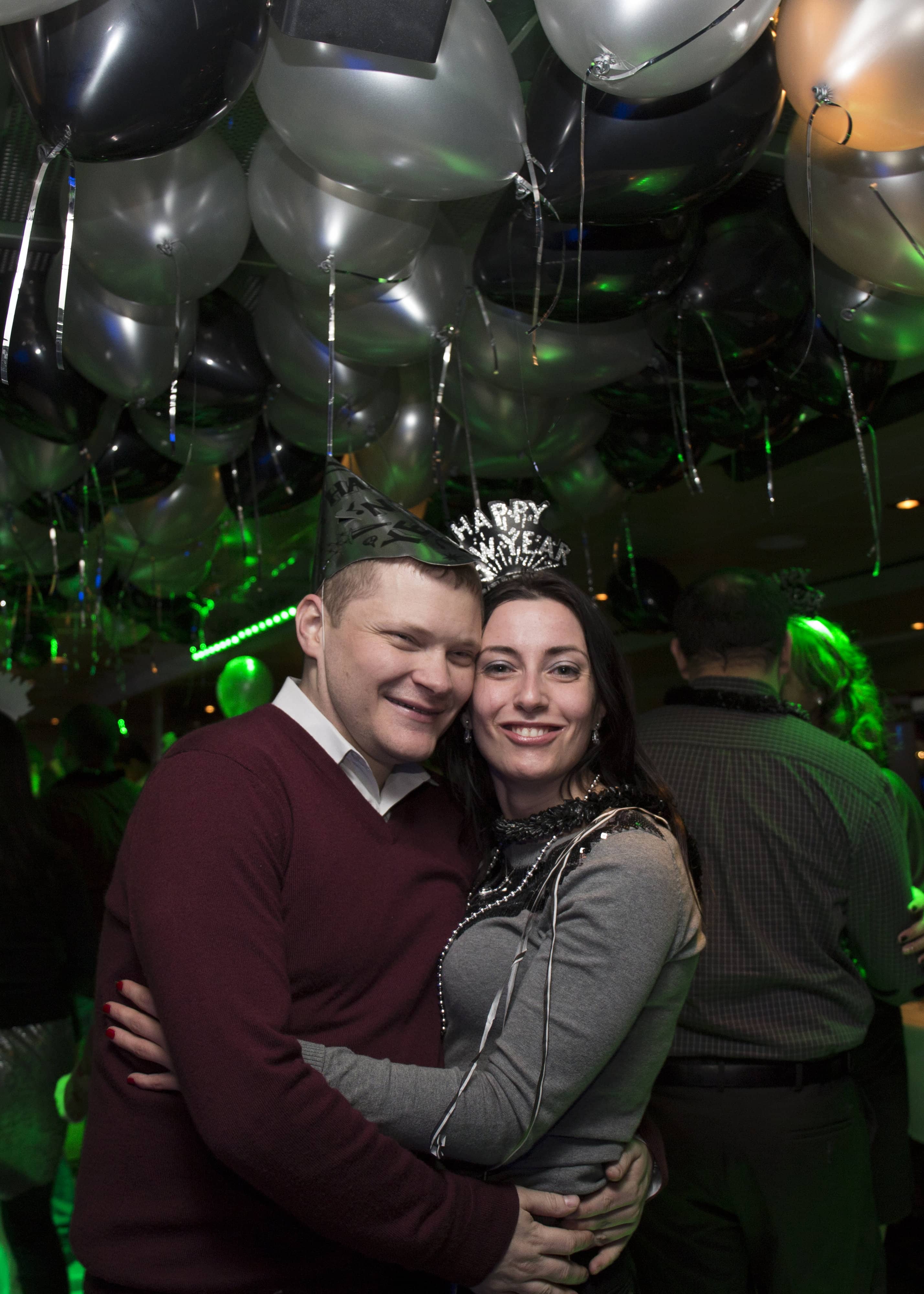 The countdown to 2024 is just around the corner, and it's time to plan for a spectacular and fun-filled New Year's Eve celebration. If you're tired of the same old traditions and want to welcome the new year in style, we have just the experience for you, the San Francisco New Year's Eve Premier Dinner Cruise. Step on board a luxurious City Cruises yacht that offers the most unique and festive way to welcome the new year on the San Francisco Bay.
Dress up in your finest attire and prepare for a night to remember. Enjoy a delectable, plated dinner, featuring Za'atar Flat Iron Steak, Smoked Chili-Rubbed Atlantic Salmon, and a variety of freshly prepared desserts. Take advantage of the top-shelf open bar and bottomless champagne to toast the new year, or just to grab a drink and step outside to our open-air decks where you can get an up-close view of the Golden Gate Bridge, Bay Bridge, and Alcatraz Island.  When the clock strikes midnight, if the weather is right, you might be treated to an unforgettable fireworks display (City Cruises is not affiliated with the fireworks show and cannot guarantee that the show will occur.) that lights up the San Francisco skyline. Dance the night away with DJ entertainment that guarantees a lively atmosphere filled with New Year's Eve hats, horns, and party favors. You can also step outside on the deck for some fresh air and perhaps share a midnight kiss as you count down to 2024. This nonstop, unforgettable party will set the tone for the year ahead.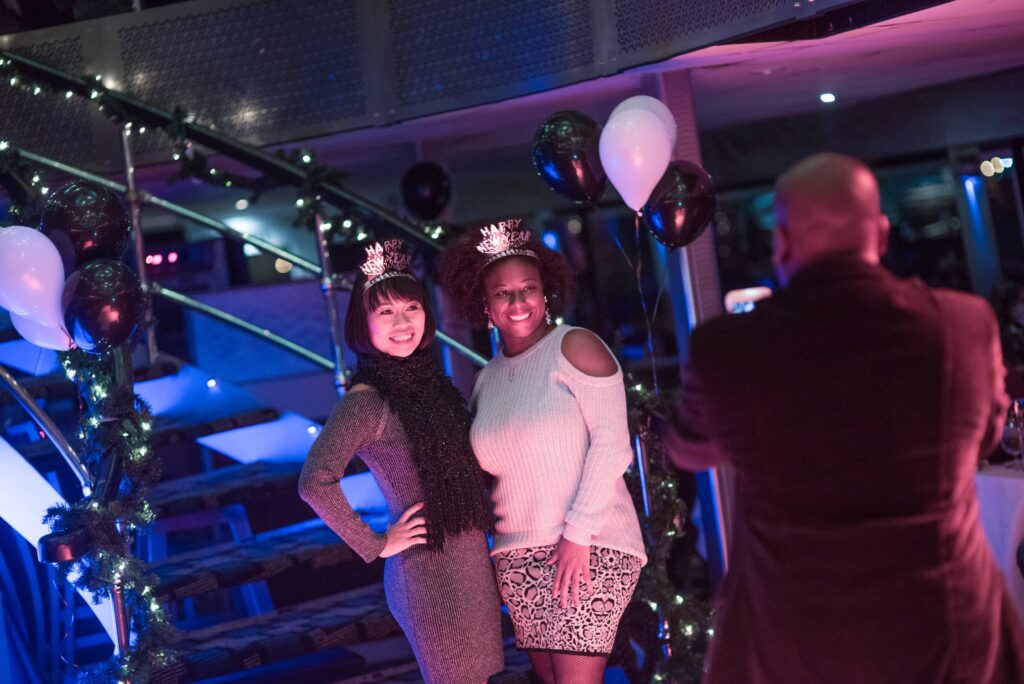 Raise a Glass to the New Year: San Francisco New Year's Eve Brunch with City Cruises
New Year's Eve is a special occasion, and it's time to welcome 2024 with open arms. Leave behind the routine of the same old New Year's Eve plans and join us for the San Francisco New Year's Eve Premier Brunch Cruise – sparkling wine toast included! As the year comes to a close, celebrate with your loved ones while cruising along the picturesque San Francisco Bay where you'll get unbeatable views of the San Francisco skyline.
Embarking on a New Year's Eve brunch cruise is a great way to celebrate the holiday. If you are planning to relax at home on the couch to watch the ball drop, or if you already have special party plans for the evening, start your day by relaxing on the water, taking in the scenic beauty of the city as you dine on a freshly prepared and flavorful brunch buffet. The buffet includes a range of breakfast favorites, delectable salads, and a signature dessert station filled with sweet treats to satisfy every palate. What better way to bid farewell to the past year than by dancing, laughing, and gliding along the water aboard a unique floating venue?
Celebrate New Year's Day 2024 with City Cruises in San Francisco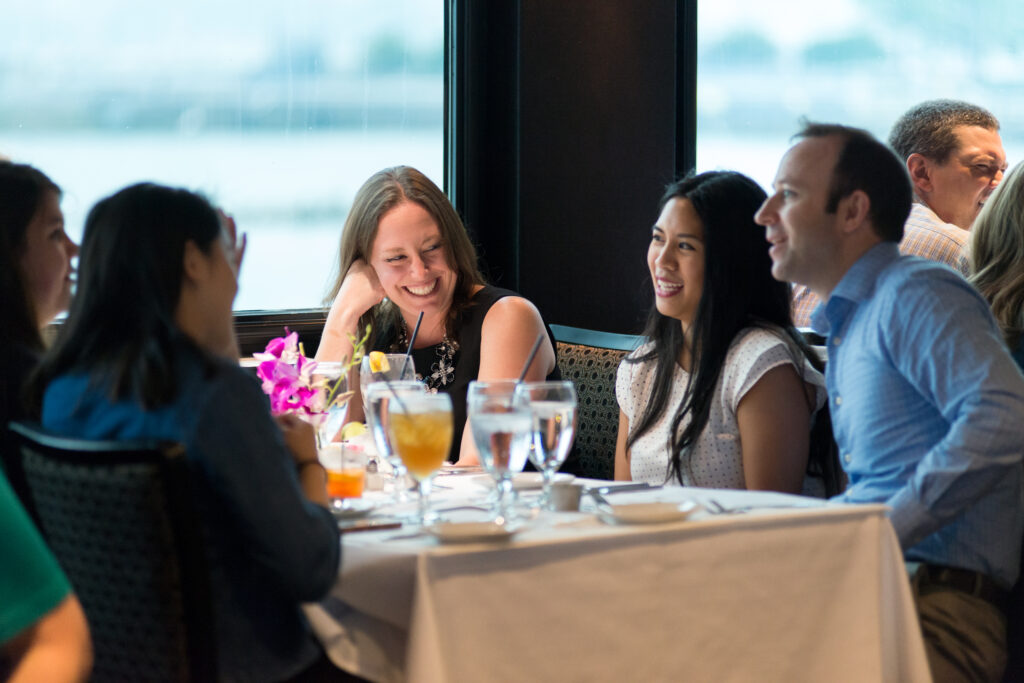 If you don't want to miss out on a special holiday-themed dining cruise, but already have a day full of plans on New Year's Eve, then you're in luck! Book the San Francisco New Year's Day Premier Brunch Cruise to start 2024 off right. Recover from a wild night and come aboard and celebrate the New Year with a festive brunch buffet, free-flowing champagne and mimosas, live entertainment, and spectacular San Francisco Bay sights. City Cruises' popular New Year's Day Brunch Cruise is a great way to kick off the New Year in true San Francisco style.
Cheers to 2024 in San Francisco
As the clock strikes midnight and we usher in 2024, it's a time to reflect and set our sights on the future. New Year's Eve and New Year's Day provide the perfect opportunity to cherish memories, leave baggage and negativity behind, and embark on a fresh start. Consider what you want to achieve in 2024 — perhaps it's learning a new skill, starting a new hobby, or establishing a meaningful tradition with family and friends. Treat yourself and your loved ones to an unforgettable adventure as you embark on a dining cruise, celebrating in a unique and memorable way.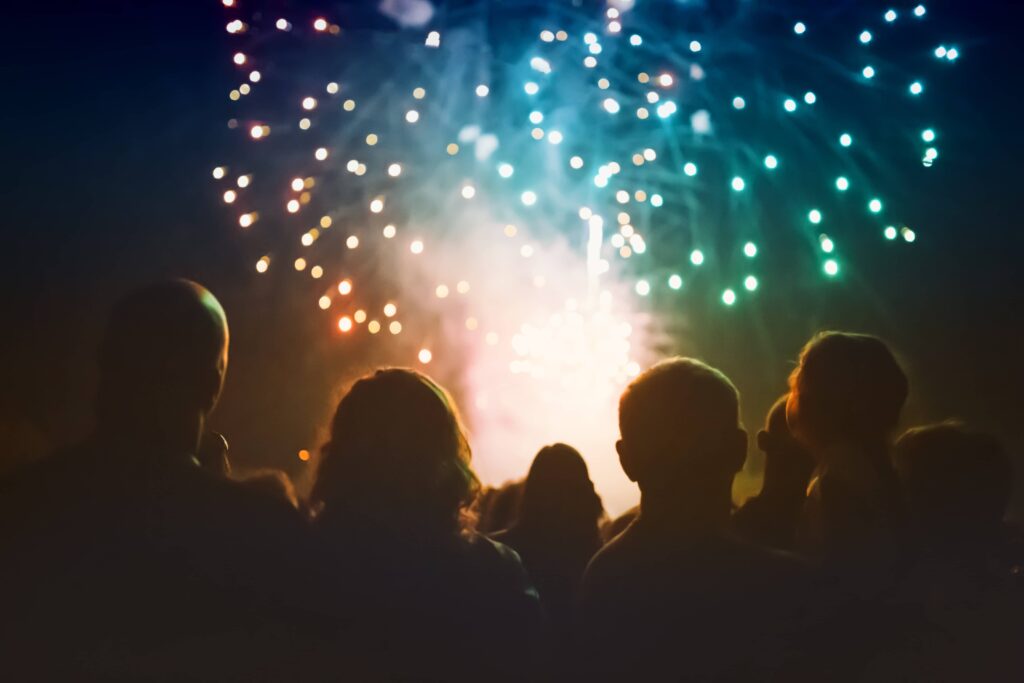 After the hustle and bustle of the holiday season in November and December, a night of celebration and letting go is just what the doctor ordered. And there's no better way to welcome the new year than on a City Cruises yacht. Enjoy chef-prepared menus, fully stocked bars, lively entertainment, refreshing outdoor spaces, cozy indoor areas, and an attentive crew ready to make you feel special. Get ready to bid farewell to 2023 and sail into 2024 in style with City Cruises San Francisco. After all, everything is better on the water!