If you are looking for a way to celebrate the 4th of July in the city, then look no further, San Diego is chock full of great family activities, parades, festivals, and concerts that will leave you filled with pride for the red, white, and blue.
History of Fireworks
Dating back over 2,000 years, Chinese alchemists created fireworks using common kitchen seasonings such as saltpeter, charcoal, and sulfur, and eventually, these "firecrackers," using bamboo stalks when thrown in a fire would explode with a loud bang due to the overheating of the hollow air pockets in the bamboo. Legend has it that Captain John Smith set off the first set of fireworks in the American colonies in 1608, to celebrate special events. Fireworks were used on the very first 4th of July celebration in 1776. This tradition still flourishes today and with endless beautiful coastlines and ideal weather attracting locals and visitors to San Diego, there is an abundance of activities and spots to choose from to guarantee the best experience for your whole family. Check out our guide to the best events, fireworks shows, and cruises for the 4th of July in San Diego.
Big Bay Boom July 4th Fireworks Show
Known to be the largest display of fireworks in San Diego County, these can be viewed from four barges off Shelter Island, Harbor Island, the Embarcadero area, and Seaport Village. This spectacular display begins at 9:00 pm and is free. The show is expected to be the largest display in the city's history, so make sure you pack the kids, some chairs, a blanket, and some patience because it will get crowded. Get there early and plan to use the city's transportation partners to avoid any parking issues. The Port of San Diego has set up expanded services to get you in and out of the bay seamlessly with additional trains, trolleys, and bus services. All parking meters are free on July 4th and there is new guaranteed parking with pre-purchased tickets. The city welcomes you and your family just not your car. View all available options here.
Spend a beautiful day with the family on the beach for hours from 6:00 am to 8:30 pm. If you are an early bird, grab your spot, but be careful that it is not underwater by noon with low tides expected around 5:00 am. This is an annual celebration for military Marine Corps families with a free kids' fun zone opening from 10:00 am to 3:00 pm. Civilian friends are welcome when accompanied by a marine.
Chula Vista 4th Fest and Fireworks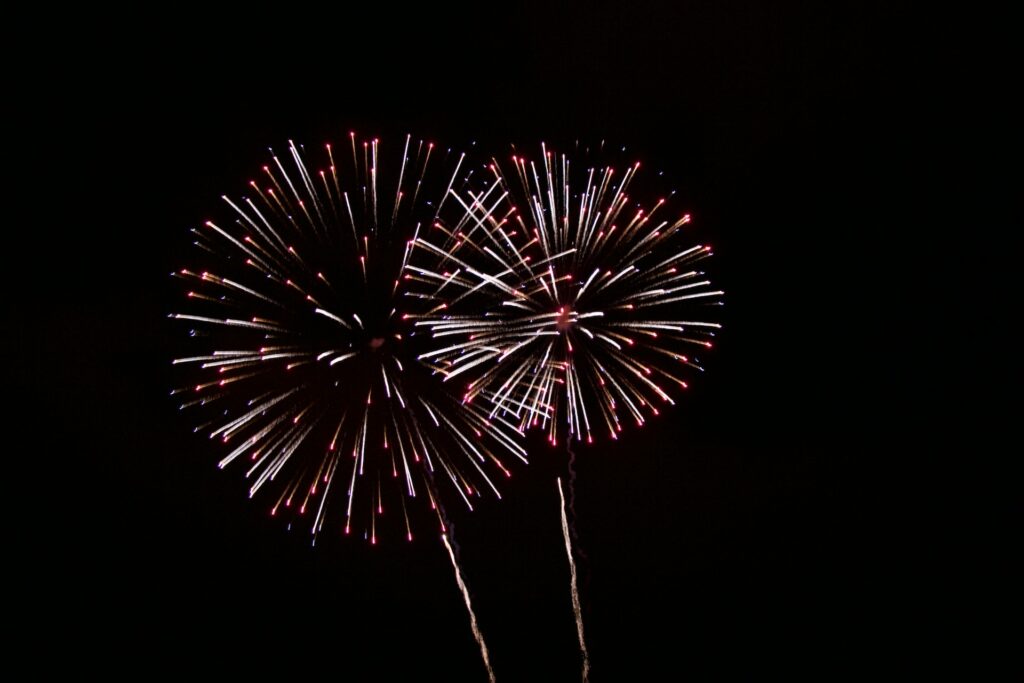 With free parking and fireworks, families will flock to this viewing location, especially after a two-year pandemic hiatus. Families will love watching the fabulous display at approximately 9:00 pm as the show dazzles viewers. Several food trucks will be on-site for purchases. Animals and alcohol as well as tents are prohibited so plan wisely. All city parks will close at 10:00 pm.
4th of July Premier Dinner Cruise
We have covered some of the best spots to view fireworks by land, so let us explore fireworks from the water. There is no better way to honor the nation's birthday than watching sparks fly on the water and enjoying a spectacular fireworks display. Celebrate the holiday onboard a dinner cruise and enjoy chef-prepared menus, creative cocktails, and incredible views. Enjoy this three-hour dinner cruise with front-row seats to a stunning firework display where amazing skyline views and the city's landmarks are the backdrops to this Instagram-worthy night.
Premier Brunch Cruise in San Diego
Most likely you will be with family for the 4th of July weekend, so enjoying a brunch cruise together can be the perfect way to kick off the holiday weekend. Sparkling water and soft breezes set the mood for this relaxing mid-day brunch cruise, featuring free-flowing bubbly, and unbeatable views of San Diego's best sights. Sail past the Coronado Bay Bridge, the USS Midway Aircraft Carrier Museum, the Star of India, and Naval Air Station North Island while you sit back, relax, and enjoy the sunshine. This two-hour brunch along the San Diego Bay will impress your out-of-town visitors or even locals as you cruise along and forget all your worries.
San Diego Whale & Dolphin Watching Adventure
The kids are out of school and the family is together. Take part in an unforgettable family adventure this holiday weekend and enjoy a professionally narrated tour of San Diego's whale-watching hot spots. Search for Blue Whales, Minke Whales, Fin Whales, dolphins, sea lions, marine birds, and much more as your cruise along San Diego Bay and get an up close and personal look at the wildlife as well as iconic landmarks from a new perspective. This four-hour adventure will provide guests with unmatched views and many opportunities to get those family photos done!
This fair ends when the fireworks are complete on the 4th of July. Offering homegrown fun for the whole family with shopping, food concessionaires, a Ferris wheel and carousel, demonstrations, contests, and, agricultural -themed activities to delight families looking to get outside for some down-home fun, this will be a great time for all.
Amusement Parks
If you want to visit an amusement park, San Diego has you covered. With so many parks within a short distance, there will be something cool going on for everyone in your group to enjoy. Legoland has its annual Red, White, and BOOM! Celebrations, Disneyland is always a safe bet for a good time as they have "Disney's Celebrate America- A Fourth of July Concert in the Sky" happening that is pretty incomparable. SeaWorld- San Diego 4th of July Celebration is a must-do if you have never been. You will get into the patriotic spirit when you visit SeaWorld San Diego and witness their colorful display. Arrive early and stay late for day-to-night excitement and ALL NEW surprises this season, from the rocking Adrenaline stunt show and bioluminescent musical experience of ElectroBlast to a thrilling lineup of live concerts at Bayside Amphitheater. Experience familiar favorites like Club Sea Glow DJ dance party, illuminating décor, and street performances that you do not want to miss. Every night between July 1-July 4 ends with a fireworks show like no other called "Ignite." This show is free with admission to SeaWorld and is a pyrotechnics and musical score show guaranteed to captivate the whole gang.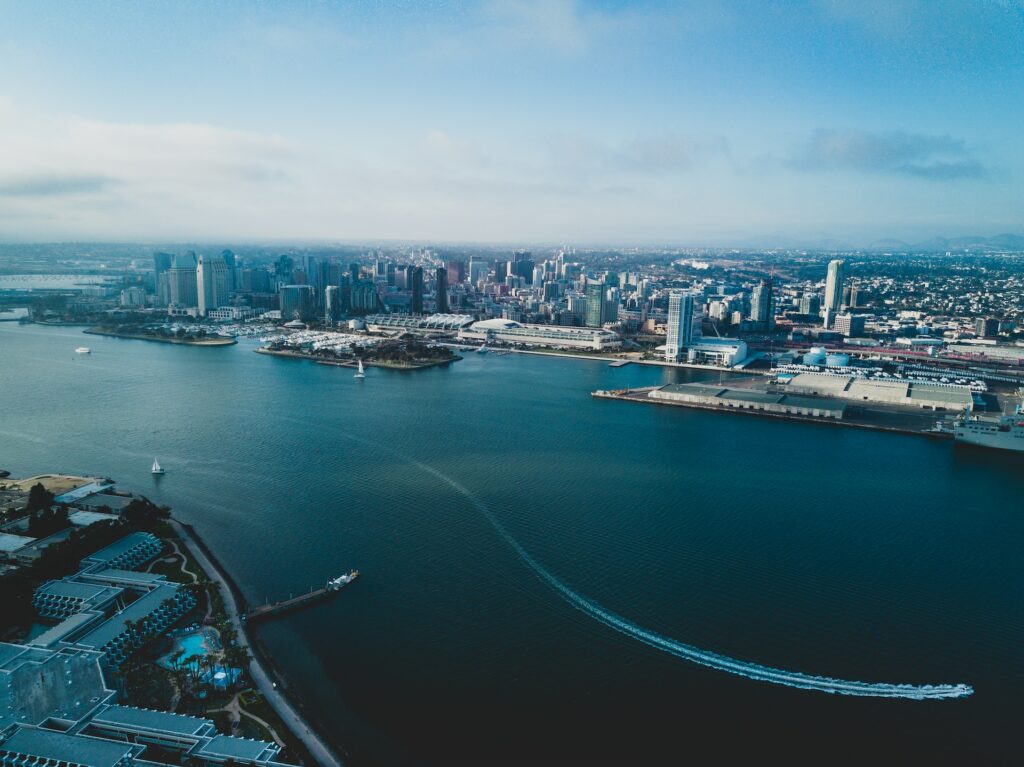 Oceanside Independence Day Parade
Honoring Hometown Heroes on Saturday, June 24th, Oceanside hosts the Annual Oceanside Independence Parade, a local tradition since 1892. Viewing of the parade is available from the sidewalks along the entire route from the north on Coast Highway Avenue to Civic Center Driver (just past City Hall). See floats, bands, walking groups, cool cars, and much more. Street parking is available on the residential side streets that run parallel to the entire route as well as over one thousand parking spaces available in the downtown parking lots. Parking time limits may be enforced, so watch for the signs.
Concerts and Festivals
For over thirty-nine years, Twilight's live music under the stars has been delighting spectators. Beginning in June and ending in August, Tuesdays, Wednesdays, or Thursdays at Spreckels Organ Pavilion in Balboa Park, guests can enjoy free outdoor concerts ranging from pipe organ music, jazz, and big band all starting at 6: 30 pm. Free Twilight Concerts in Balboa Park is a great way to get outside and enjoy the gorgeous summer weather all to the tune of a little music. Friday evenings from 6-8 pm, Carlsbad TGIF Jazz in the Parks hosts free outdoor summer concerts at various locations delighting crowds since 1986.
Special Events for Four-Legged Friends
Dog Days of Summer are the place to be if you are a dog lover. San Diego's largest dog-centered event is located in Cardiff, and thousands from all over San Diego are expected to attend this all-day event. You'll find vendors, pet adoptions from local shelters and rescue organizations, dog, and kids' zones, and even a photo booth for your beloved pooch. Enter your furry friend in some of the contests and do not miss a dog-gone good time! This event will be Sunday, July 16th, from 10:00 am -3:00 pm at Encinitas Community Park.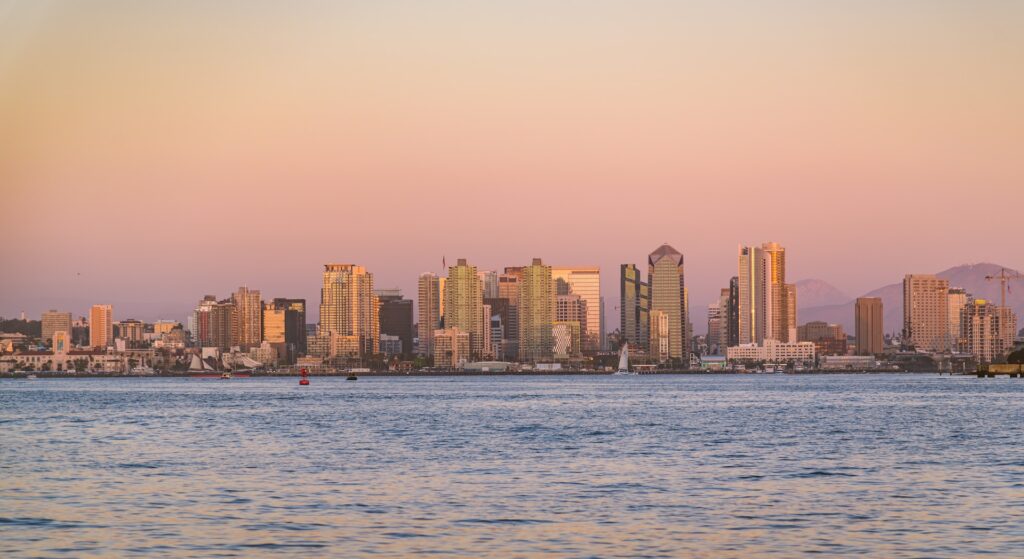 There are many things to do in and around San Diego to celebrate the red, white, and blue – with events in nearly every neighborhood, people travel near and far to this festive community that knows how to do Independence Day. There is no better city than San Diego if you are looking for ideas to kick off your summer in July. There are so many choices for entertainment that it can be overwhelming. The city offers free concerts, theme parks, fireworks displays, festivals, and dining cruises so there is sure to be something for everyone. With average temperatures hovering around the mid to high 70's, so dress accordingly. Take advantage of all the fun and festivities this beautiful city has to offer in July. Parking varies by event, and pets are welcome at some venues, so be sure to check before you go.
FAQ:
1. What are the best places to watch fireworks in San Diego for the 4th of July?
San Diego has quite a few viewing locations for fireworks for the 4th of July. Here are some top picks:
2. What are some family-friendly activities to do in San Diego over the 4th of July weekend?
San Diego knows how to celebrate Independence Day like no other city. Warm weather and beautiful beaches surround you. Free concerts, festivals, amusement parks, dining cruises, and parks provide something for everyone. Check here for a guide to all festivities.
3. Can I bring my pet to the 4th of July events in San Diego?
Pets are welcome to some events, but unfortunately not all – so be sure to check each venue before bringing your furry friend.
4. Are there any parking restrictions or road closures during the 4th of July events in San Diego? The City of San Diego expects thousands of visitors for the 4th of July events so plan to arrive early to avoid missing your events. They strongly encourage the use of public transportation and expanded services have been added to get you in and out of the area as seamlessly as possible. For parking information and transportation services available click here.
5. What types of 4th of July cruises are offered by City Cruises in San Diego?
City Cruises offers a spectacular 4th of July Premier Dinner Cruise on San Diego way for an unforgettable celebration as well as various other cruises to kick off the weekend.