Recommended Experiences
in Berkeley
What People are Saying

Had a lovely dinner cruise in the first week of December for a company event. Prices were reasonable and the event coordinator was awesome for working with me to fine tune the details to match our budget. Had a great experience and wouldn't hesitate to do again. The food was delicious and unlimited! - Victor Wang
This company really knows how to take care of you. First rate service, awesome food, and great live music. I would highly recommend using Hornblower for you next cruise or company event. - Dave Bassman
Fun venue for your corporate event! - Leon Dragan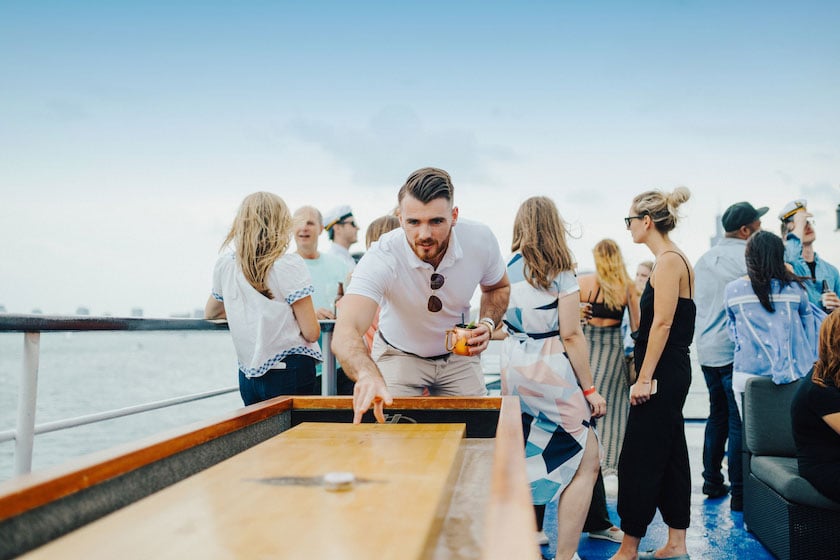 The Best Newport Beach Networking Event Venues
September 21, 2023
No matter what stage of your career you might be in, networking is an invaluable skill that everyone should hone and practice as much as possible. The easiest way to
Frequently Asked Questions
What are the top cruises in Berkeley?
More about the best boat tours in Berkeley
There are several great boat tours in Berkeley, California that offer unique views of the city and its surroundings. Visitors can tour the bay on a sightseeing cruise, take a ferry to Alcatraz Island, or even go on a cocktail cruise. Whatever type of tour you're looking for, there's sure to be a boat tour in Berkeley that's perfect for you. One of the most popular types of boat rides in Berkeley is the sightseeing cruise. These cruises offer breathtaking views of the city skyline and the Golden Gate Bridge. Visitors can also see Alcatraz Island, Angel Island, and other landmarks from the comfort of their seat on the deck.
Are private boat charters in Berkeley available?
Which landmarks and famous sights can you see on a Berkeley cruise?
Many of the famous sights you will see in a Berkely cruise are on par with what you may see on a San Francisco boat tour! Landmarks include the Golden Gate Bridge, Alcatraz Island and beautiful skylines. Berkeley is a beautiful city with many fun things to do.