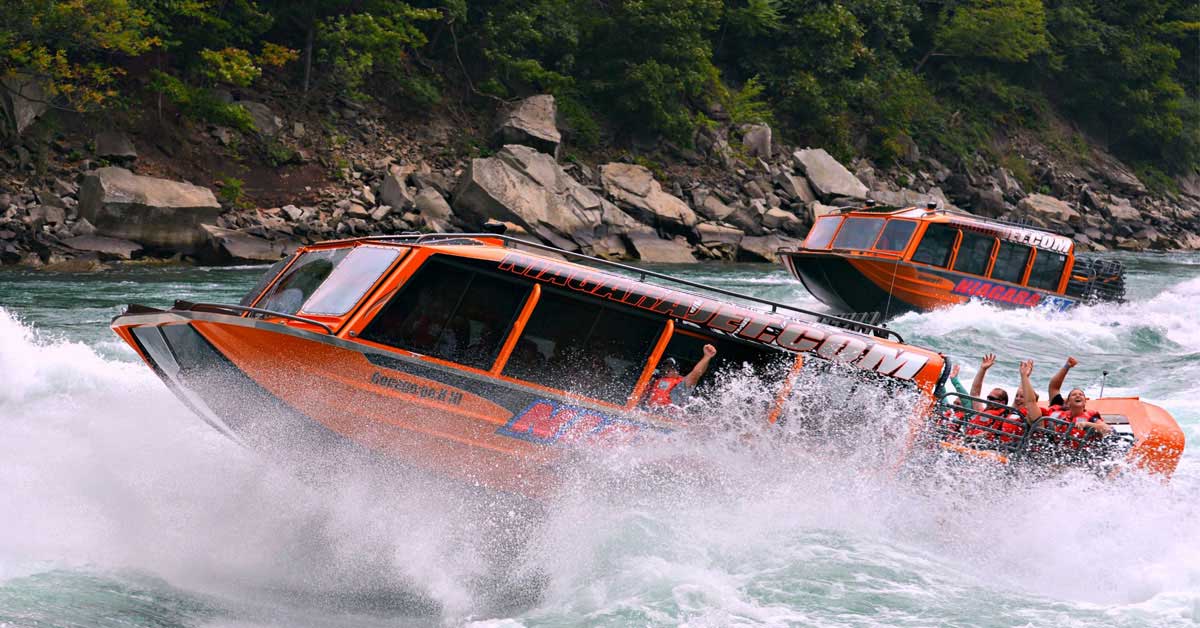 Groups & Charters

Niagara Jet City Cruises, located in Youngstown, NY (just minutes from Niagara Falls USA) is an adventure activity for thrill seekers of all ages (4 and above) to see and learn about the Niagara gorge and the whirlpool rapids a different way, by high-speed jet boat!
High-Speed Action · Incredible Spins · Interactive Tour Guides · Dry or Wet Seating
Great Family or Group Adventure · Group Discounts · Private Charters
We offer one-hour jet boat tours taking passengers for spins and tricks out on the water, while telling them about the Niagara gorge and its surroundings. These jet boat tours are tailored to weather conditions and passenger safety and comfort is of paramount importance to us.
Each of the 38-seat high-speed boats, offer the choice of either climate-controlled indoor seating (standard dry seats) or outdoor seating (upper and lower wet deck seats). Plus, each boat features two Co-Pilot indoor seats, so you can get right up close to the action and experience what the captains do!
So, choose between a dry or wet adventure – the choice is yours! Either way, great ready for an exhilarating thrill ride on the Niagara River!
MORE ABOUT OUR JET BOATS
The custom-made Niagara Jet City Cruises boats are powered by 3 Cadillac LSA motors, each putting out 550 HP for a total of 1650 HP. Each motor is hooked up to a Hamilton 241 Jet Pump. Each Jet Pump put out 15,000lbs of thrust for a total of 45,000lbs of thrust per boat. On plane, these boats can run in about 6 inches of water. They're arguably some of the best jet boats ever built, and the only jet boats that can navigate through the largest whitewater in North America.
Co-Pilot Seats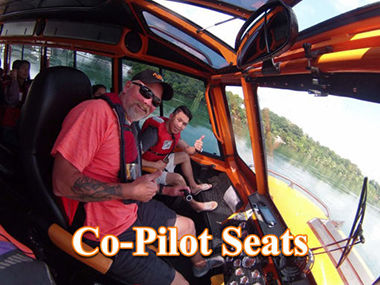 Upper Wet Deck Seats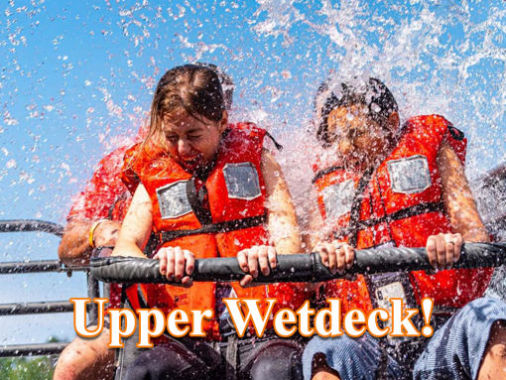 Lower Wet Deck Seats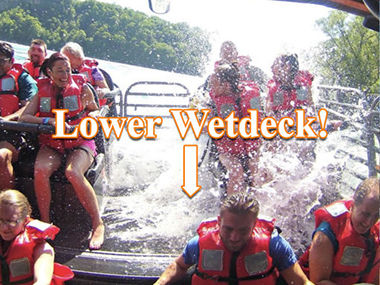 Standard Dry Seats