Want to invite your friends to cruise with you?
Share your unique invitation link with your friends so
they can join you on board!
Step 1
Log in to your account at /account/, or click "Manage Your Booking" in the top right corner at Hornblower.com and select any option from the dropdown menu to access the login screen.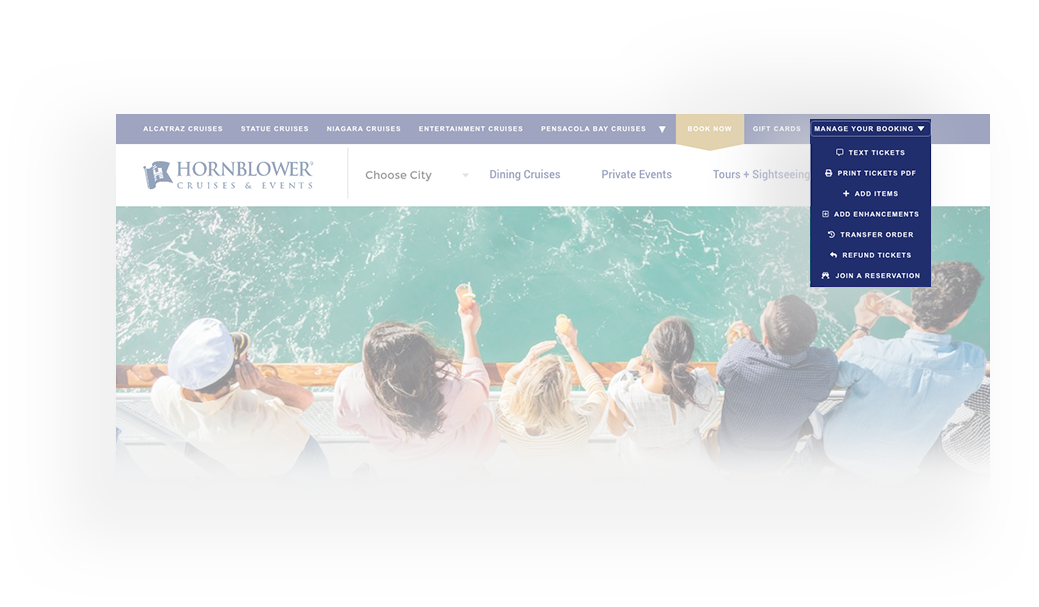 Step 2
Enter your confirmation number and email address to log in and find your reservation.

Step 3
After you log in you'll see your invitation link.
You can copy this link and share it with friends, or enter their email address or phone number to invite them to join your reservation.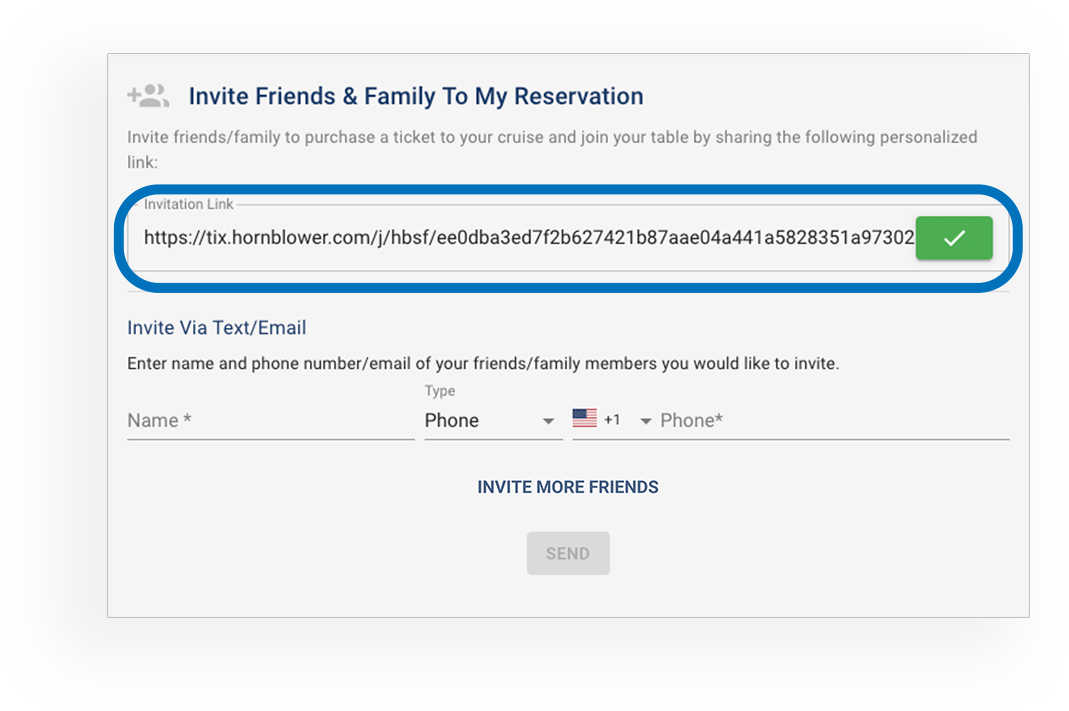 Step 4
You're all set to cruise with your friends!