So, you think you've experienced a City Cruises Dining Cruise before? What if we were to tell you something new and exciting is happening on our vessels? Now that we have your attention, it's time to add another round to your plans, as City Cruises New Menu Announcement launches brand-new dining and drink menus across all 16 U.S. ports, such as New York, Chicago, and San Francisco. New menus will also feature across all dining experiences, including Signature, Premier, and Premier Plus. We are more than just a cruise, we are a restaurant on the water, and our experiences should reflect that. Emphasizing the "dining" in the phrase dining cruise. Whether an experienced guest or new, a food enthusiast or event planner, come try out what we've been up to in the kitchen!
For those of you who have cruised with us before, it's time to rediscover City Cruises, offering an incredible experience and breathtaking views, and entertainment, accompanied by exciting new flavors. For those of you looking to join us for the first time, get ready for an extraordinary cruise experience, unlike any other, with delicious food to enhance the journey. In other words, time for you to be a culinary connoisseur and come try out what we've been up to in the kitchen!
Complements to the Chef
All three City Cruises experiences, Signature, Premier, and Premier Plus, have new dining menus that have been carefully curated to suit each experience type. Signature features a flavorful multi-course buffet, while Premier and Premier Plus feature elevated flavors in an elegant 3-course plated meal.  Delight all taste buds, from exquisite seafood to irresistible desserts, each bite, complemented by the amazing views, contributes to a remarkable cruise experience. It should also be noted that all new menus also feature vegan, vegetarian, and gluten-free options, and our chefs do their best to
New City Cruises Menu
All this talk of an updated menu would be incomplete without some mouthwatering examples of what you should be looking to try. As for our Signature "buffet" cruises (such as our Chicago Signature Dinner Cruise on Lake Michigan), popular dishes include Birria Style Chicken with Fire Roasted Peppers and Caramelized Onions. Or try the Caribbean Jerk Braised Pork with Plantains, Black Beans, Garlic, and Scallions. Or better yet, try both, after all, it is a buffet!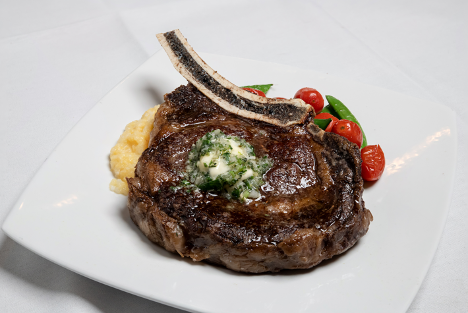 As for our Premier cruises (such as our Premier Dinner Cruise in San Diego) which include a "plated meal", highlighted dishes include the Grilled Peach and Arugula Salad for starters, followed by the Smoked Chili-Rubbed Atlantic Salmon with Vegetable Succotash, Yukon Gold Potatoes, Heirloom Grape Tomatoes, Meyer Lemon Beurre Blanc, and Chives, or the Za'atar Flat Iron Steak with Tamari Marinade, Pommes Anna, Asparagus, and Wild Mushroom Demi-Glace.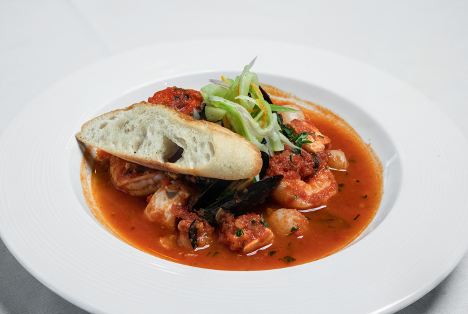 Last but certainly not least, our Premier Plus Cruises (such as our New York Bateaux Premier Plus Dinner Cruise), also features a "plated meal". Some favorites include Crab and Corn Chowder, Cioppino (Green Lip Mussels, Gulf Shrimp, Scallops, Squid Ink Linguine, and Seafood Tomato Broth), topped off with a Tres Leches Cake crafted by one of our very own Sous Chefs in Chicago, her own personal recipe!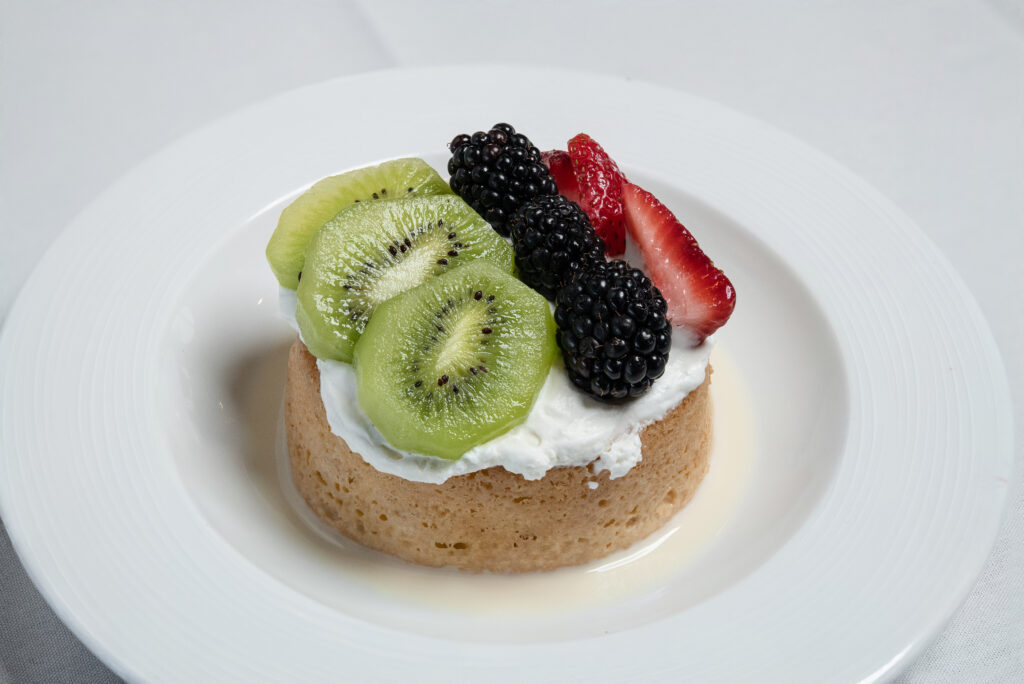 While the previously highlighted dishes are for City Cruises dinner cruises, there are also Lunch and Brunch cruises that also feature new menus, including Oven Roasted Whitefish, Green Goddess Pasta Salad, Lemon Potato Gnocchi, and the usual breakfast choices. There are also new specialty cocktails for all experiences too. Mocktails and other nonalcoholic beverages are included too.
Paired Perfectly
Flavors full of culinary expertise, creativity, and innovation, shouldn't be had in a corner booth in a small restaurant. The new menu pairs perfectly with the entire City Cruises experience of impeccable service and breathtaking views. So, whether you're a foodie, a visitor looking for a unique dining experience, or a couple looking for a romantic night out, make us part of your plans! We are ready to set sail and set the tables in the following locations: