A romantic boat ride is special because it allows couples to spend some quality time together while enjoying the beauty of nature. It also offers a chance to relax and just enjoy each other's company. Plus, it can be quite a unique and memorable experience to cherish for years to come.
City Cruises offers romantic boat rides in cities across the US, Canada, Europe and Australia. For intimate cruises with your loved one in the US, here are a few of the most popular destinations and cruise options.
Romantic Boat Rides Around Chicago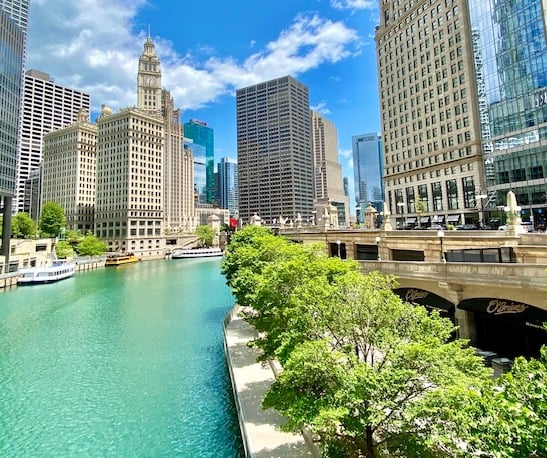 Experience Chicago from aboard a romantic boat tour along the Chicago River or on Lake Michigan. A dinner cruise in Chicago offers a 3-hour experience along Lake Michigan or the Chicago River. Dinner cruises include a three-course meal, drinks, DJ curated music and jaw-dropping views. Brunch and Lunch options are also available if a daytime date is preferred.
An architecture tour in Chicago can also offer romantic vibes for those interested in learning about the history of the city itself.
Romantics Boat Rides Around New York City
Seeing the New York skyline from the perspective of a boat can really take your breath away. New York City offers various opportunities to have a night out with the one you love, enjoying a moonlit dinner with a backdrop of an incredible skyline view.
The Bateaux New York Premier Dinner Cruise is one of the most romantic boat rides the city offers. Sail across the Hudson and East Rivers viewing various New York City landmarks while enjoying dinner, drink, and live musical entertainment throughout your 3-hour journey in a glass-enclosed boat.
If you would like to see the NYC landmarks up close and personal, that is also an option! Statue City Cruises will take you to the Statue of Liberty to tour the landmark for yourself. This is the only tour that actually takes you to Liberty Island to see the Statue and to Ellis Island!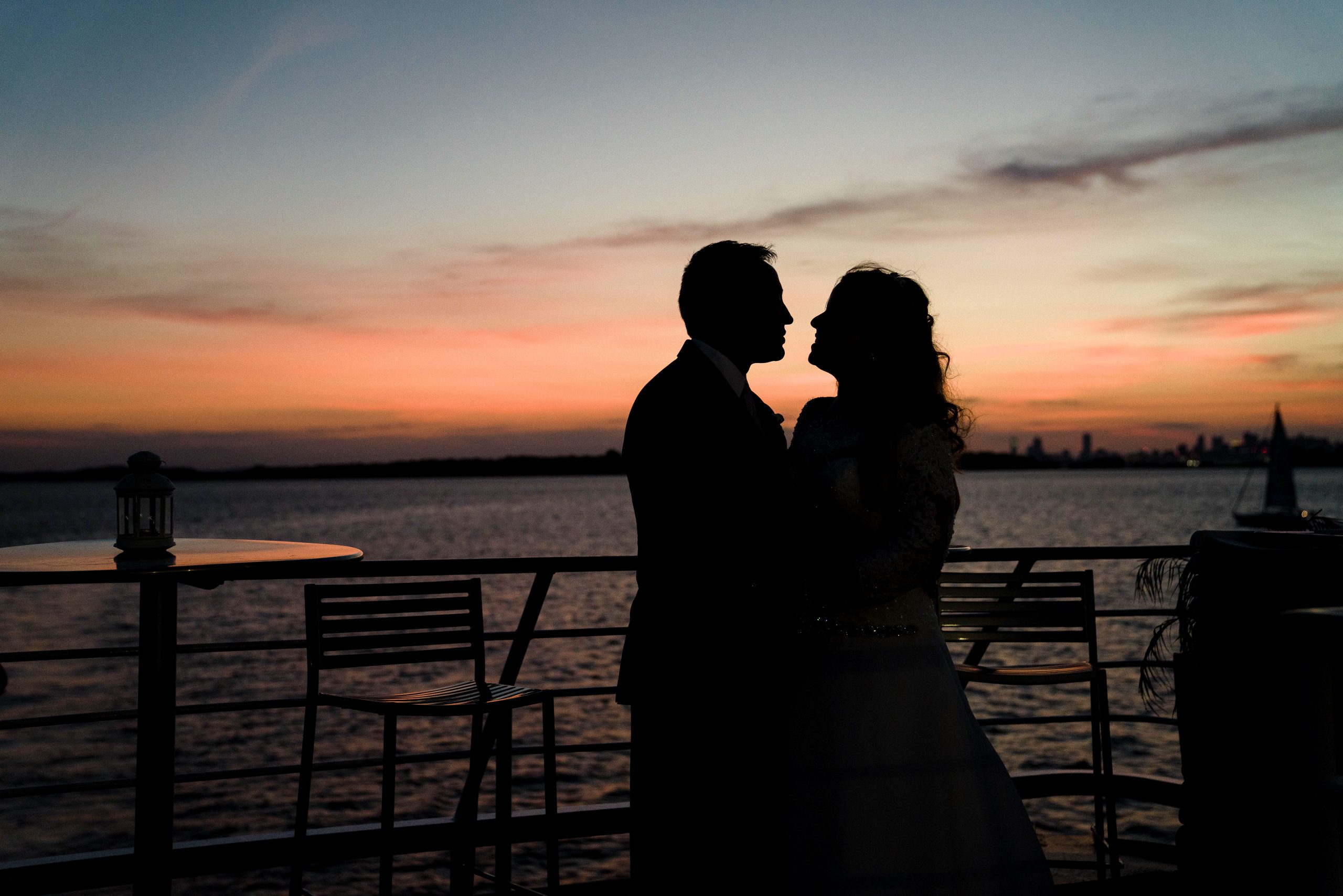 Romantic Boat Rides Around San Diego
The San Diego Bay is full of romantic boat rides for visitors (and locals) to escape the city and enjoy the views. The Premier Dinner Cruise in San Diego offers passengers a romantic experience with a private table filled with seasonal dishes, drinks and cocktails, music, and incredible views. The cruise will sail past sights such as the Coronado Bay Bridge and The Star of India.
San Diego also offers visitors other romantic boat rides options throughout the year. Some of the most popular are specialized around holidays such as the Fourth of July, Mother's Day, Father's Day, Thanksgiving, and New Year's Eve.
Romantic Boat Rides Around San Fransisco
San Francisco is a phenomenal city nestled on the San Fransisco Bay. This iconic city boasts romantic boat rides for sightseeing, dinner, holidays and more. One of the biggest romantic favorites in the Valentine Premier Dinner Cruise. Treat your partner to a night of elegance on the water with seasonal chef favorites, drinks, and views that could make anyone fall in love.
If you are looking for romance throughout the rest of the year, the Premier Dinner Cruise is another fan favorite. Soak in the Bay and surrounding landmarks while enjoying a seasonal cuisine to pair with music, drinks, and a night of entertainment.
Romantic Boat Rides Around Boston
Boston is a magical city and the perfect location for a romantic boat ride to soak in views of the city. Both Rowes Wharf and Seaport Blvd have cruises departing daily that serve as the perfect venue for your date.
The Premier Dinner Cruise in Boston features spectacular views of the city skylines. The 2-3 hour cruise features a 3-course meal of tableside dining, a well-stocked bar, onboard entertainment, and signature shop features.
The Signature Dinner Cruise gives off a little more energy. This romantic boat ride option includes buffet-style dining in addition to a well-stocked bar, sightseeing options, and live onboard music so you can dance the night away with the one you love.
The United States is filled with opportunities for a night of romance on a boat tour around the city. Many companies will offer private viewings as well, at an extra cost. While the cities mentioned above are some of the most attractive areas in the country for a romantic boat ride, there are dozens of other locations to choose from. Cities such as Seattle, Las Vegas, Washington DC, Philadelphia, Miami, and San Juan are all located by waterways, allowing for multiple chances for a night of romance on the water.

Romantic Boat Ride FAQs
Where are the Best Romantic Boat rides in the United States?
Some of the best romantic boat rides in the United States happen to be in some of the most attractive cities to visit including places such as New York, Boston, San Diego, San Fransisco, Chicago and Washington DC.
What are the best romantic boat rides to take?
There are many different types of romantic boat rides to take, but some of the best include sunset cruises, dinner cruises, and private charters. Sunset cruises offer a beautiful and romantic setting for couples to enjoy each other's company while watching the sun set over the water. Dinner cruises are another great option because they allow couples to enjoy a nice meal together while cruising around the water. Private charters offer a more intimate experience for couples who want to spend some quality time together without any distractions.
How can I make my romantic boat ride even more special?
To make your romantic boat ride even more special, try to choose a time when there will be fewer people on the water so you can have more privacy. And don't forget to take some pictures to remember the experience!
Why do a romantic boat ride with City Cruises?
A romantic boat ride with City Cruises is the perfect way to celebrate your love. Whether you're on your honeymoon, celebrating an anniversary, or just looking for a unique and romantic date night, a cruise with City Cruises is sure to make your special someone feel loved. These romantic cruises offer stunning views of the city skyline and gorgeous riverfront scenery that are perfect for setting the mood.
What to expect on a romantic dinner cruise?
City Cruises offers a variety of different dinner cruises to choose from, so you can tailor your experience to fit your needs. Whether you're looking for a intimate dinner for two or a larger group celebration, we have the perfect cruise for you.