When in San Francisco, visiting the famous Alcatraz Island prison is a must. To reach the island, you'll take a boat or cruise from Pier 33 (otherwise known as Alcatraz Landing)—and if you're traveling with City Experiences, you just might run into April Molina.
A born-and-raised San Franciscan and a member of the City Experiences family for 15 years, April works as a supervisor in the Guest Services & Security division at Pier 33, helping meet and greet people as they head out to explore Alcatraz.
April's typical day goes something like this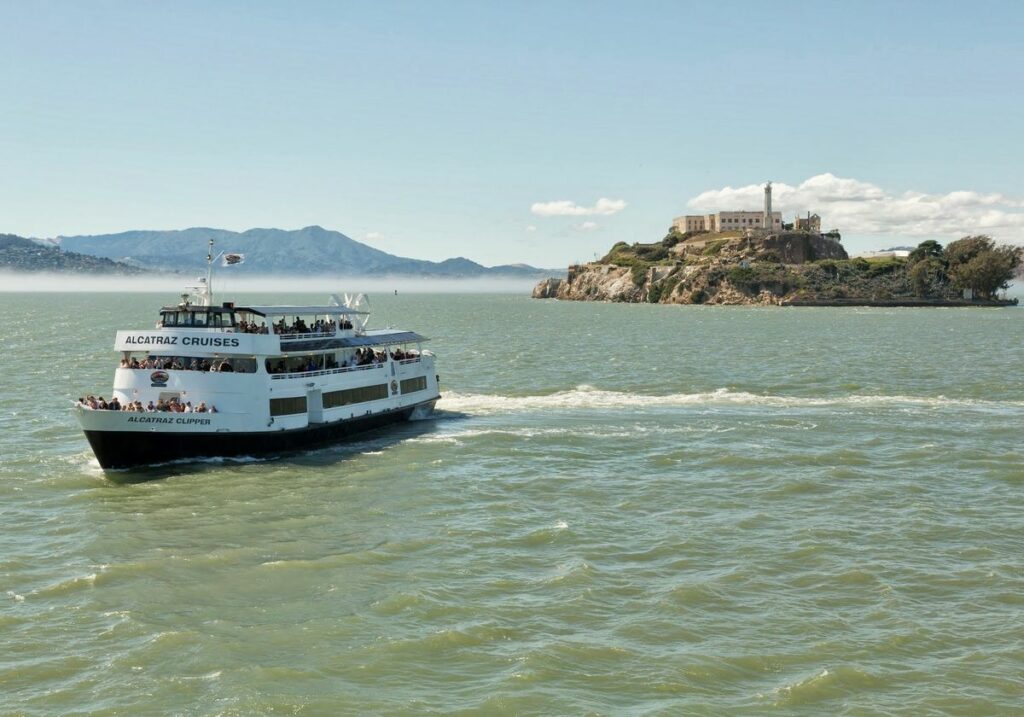 Visitors aren't likely to forget an encounter with bright and bubbly April, who loves to chat and get to know new people. "I'm pretty much an open book–everyone knows everything about me," she jokes. "Probably too much!"
To get the day going on a positive note, she greets her rescue cat and dog as soon as she wakes up. "They start my morning off just right," she says. After saying prayers for a good and safe day and helping herself to coffee and a breakfast sandwich, it's off to Pier 33.
As a supervisor, April has many different responsibilities and oversees all the goings-on throughout the day. "[I start by] getting the ticket booth ready for the day," she explains. "Checking ticket sales, printing out reports, getting ready for 4,000 to 5,000 people to arrive at the landing."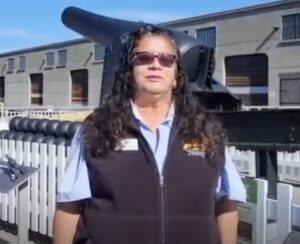 That's a lot of people—which is why she never finds her work boring or uneventful. "Meeting people from all over the world is pretty amazing," April says. "Different accents, different styles of clothing is awesome. They are excited as soon as they arrive at Pier 33. I get excited with them!"
The attraction itself is a big reason why. Located in the middle of San Francisco Bay, Alcatraz was first established as a lighthouse and military fort before being converted into a federal prison in the 1930s. In a city full of amazing historical sites, it's one of the most interesting—and for April, it's yet another thing she loves about her work.
"The Rock [is] a treasure trove of history," she says. "Lots of people say I came here as a kid, and now they're bringing their kids." Plus, she adds, "Alcatraz has the most amazing views of San Francisco." (It's true: You'll see stunning panoramas of San Francisco and the Golden Gate Bridge from the island.)
Off the clock with April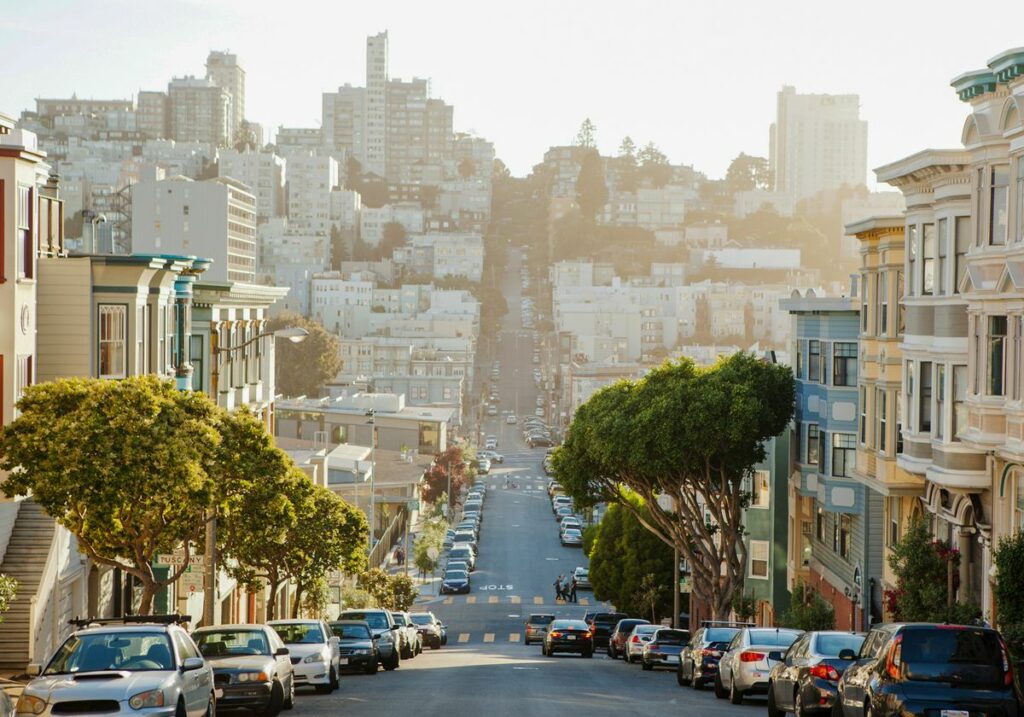 "Because I was born and raised in the city, I love all things San Francisco," she says. In addition to trekking out to Alcatraz, April suggests visitors pass through Chinatown during their time in San Francisco. "There's lots of shopping and restaurants," she says.
April brings her passion, enthusiasm, and curiosity to everything she does, outside of work and on the job alike. When not helping ship people off for an Alcatraz adventure at Pier 33, she has many side interests and hobbies.
"I like doing my own home projects—painting, landscaping," she says, explaining that she loves DIY projects and enjoys learning how to do things herself by watching videos online. "Thank goodness for YouTube!"
She also helps take care of her 99-year-old mother, who is herself a lifelong resident of San Francisco. And after a long, rewarding day, she likes to unwind with dinner, a TV show, and a good night's sleep.
Want to see where April spends her days? Head to Pier 33 for a City Experiences Alcatraz tour. The day tour is popular, but you can also take nighttime Alcatraz tours or opt for an exclusive behind-the-scenes experience.