Located on the left bank of the Seine River in the 5th arrondissement, Paris's historic Latin Quarter is renowned for its medieval architecture and esteemed universities. It's also one of the best dining destinations in the city, with tons of restaurants, bistros, and cafes serving iconic dishes from French cuisine like foie gras or French onion soup.
The Top Foods and Best Restaurants – Latin Quarter, Paris
Get ready to dive into the world of French cuisine with these classic preparations. Whether you're carnivorous or vegetarian, carb-loving or gluten-free, these are the best restaurants in the Latin Quarter—and the best dishes to look for while you're there. Bon appetit!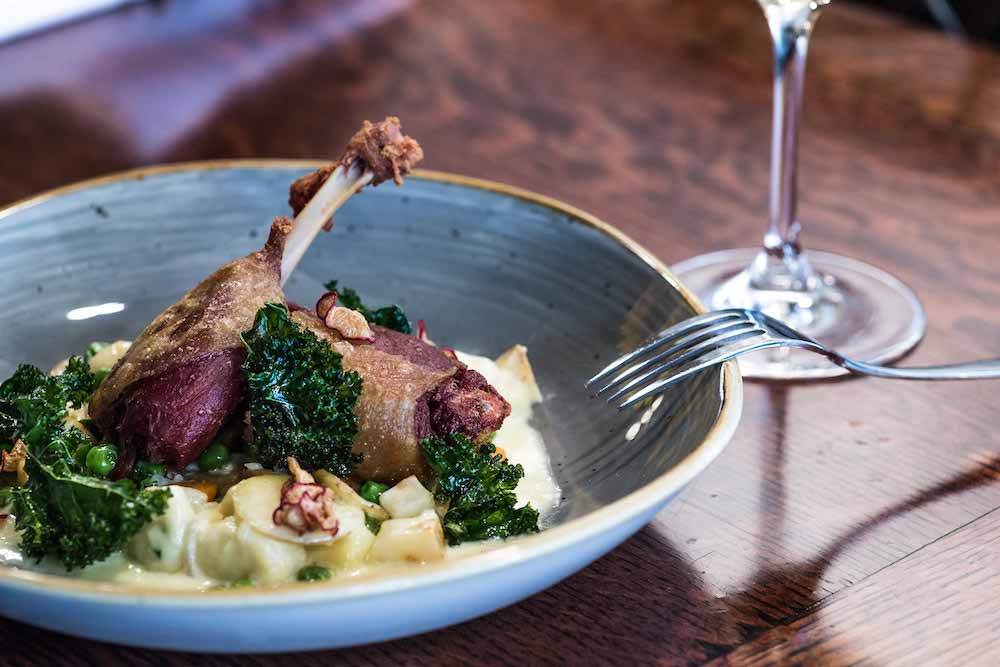 1 Duck Confit Is Slow-Cooked To Perfection
This beloved French dish consists of juicy duck legs slow-cooked until they're fall-off-the-bone tender and the skin is crispy. The method of cooking the duck in its own fat was originally used as a preservation method. Now, it just tastes delicious and has made duck confit one of France's most iconic recipes. Two of the best restaurants serving duck confit in the Latin Quarter are the romantic La Jacobine and La Grange Aux Canards.
2 French Onion Soup Offers Sustenance On Cold Days
There's not much better to eat on a cold, rainy day than a steaming cup of piping-hot French onion soup. Prepared with a beef-based stock and heaps of caramelized onions, the brothy concoction is crowned with slices of bread covered in melty cheese. You'll find excellent French onion soup at La Jacobine and La Méthode.
3 Cassoulet Is Cozy Comfort Food
Hailing from southern France, cassoulet is a rich, hearty stew made with different kinds of meat, such as chicken, pork, duck, and sausage, along with white beans. For traditional takes on this cozy comfort dish, grab a table at La Jacobine or La Grange Aux Canards; for a plant-based version served in generous portions, try the all-vegetarian Le Grenier de Notre Dame.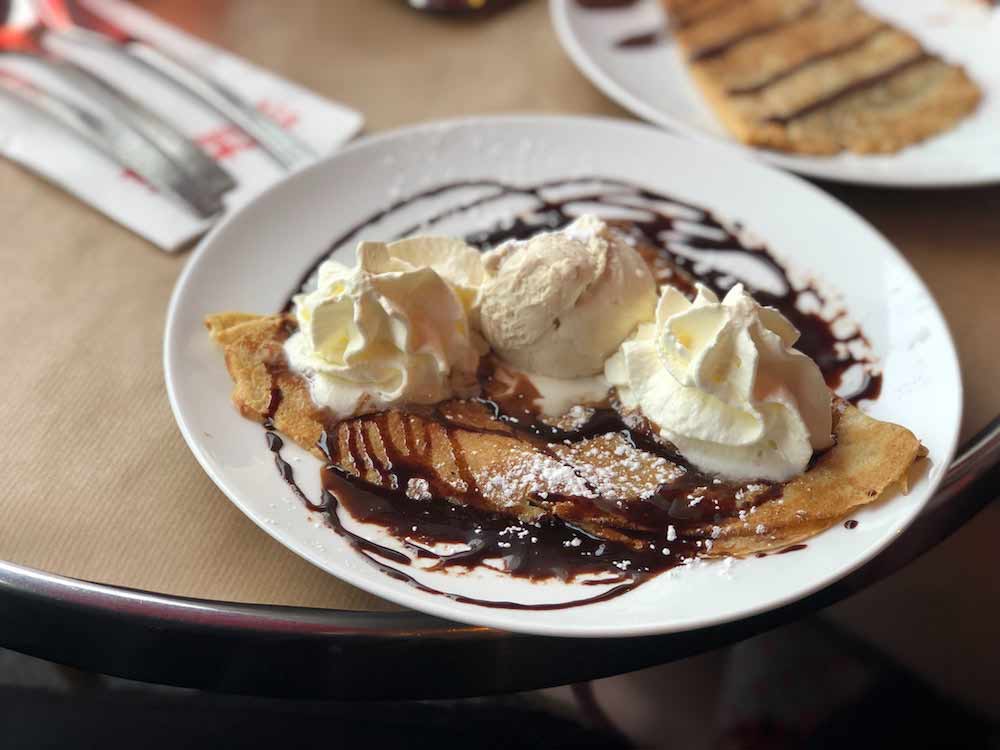 4 Crepes Are One Of the Country's Most Popular Exports
Delicate, paper-thin pancakes filled with sweet or savory fillings, like chocolate sauce and fruit or meat, eggs, and cheese, crepes are one of the most universally recognized dishes in all of France, whether they're wrapped up for on-the-go eating or elegantly plated with the corners folded.
While the Latin Quarter is full of creperies, the family-run Les Crêpes de Louis-Marie is beloved not only for its delicious food but also its cute café setting, warm atmosphere, and friendly staff. Don't worry if you don't do gluten! Loulou and La Petite Bouclerie both have gluten-free crepes on the menu.
5 Croque Monsieurs Take Ham and Cheese To the Next Level
Leave it to the French to elevate a classic ham-and-cheese sandwich by topping it with even more melty cheese and drenching it in creamy béchamel sauce. A delicious croque monsieur always cures what ails you, and Au Petit Suisse serves some of the best in the Latin Quarter. If that's not excessive enough, a croque madame takes things even further with the addition of a sunny-side-up egg.
6 Coq au Vin Is France's Famed Chicken Stew
Made with wine-braised chicken, mushrooms, and pearl onions, this rich, tangy braise is a good choice in winter, but it also makes a satisfying meal in the summer months. Latin Quarter stalwarts like La Jacobine and La Grange Aux Canards always have this famous French stew on the menu.
7 Escargots Are a Classic Pre-Meal Snack
You can't visit Paris without trying escargots—or, as you may recognize the name, snails. Around France, escargots are typically cooked in butter and herbs and served as appetizers, with a special tool to extract them from their shell. Many say escargots have a similar taste and texture to clams or even chicken. Even for non-adventurous eaters, it's a classic dish worth trying.

The Latin Quarter Serves Up Diverse Dishes From Around the World in The Shadow Of Notre Dame
Paris's Latin Quarter is a youthful, multicultural neighborhood, and restaurants here feature delicious dishes from an assortment of global cuisines, from Greek and Vietnamese to Japanese and Mexican. You'll also be able to find plenty of good food for reasonable prices and food-restriction-friendly vegetarian and vegan options.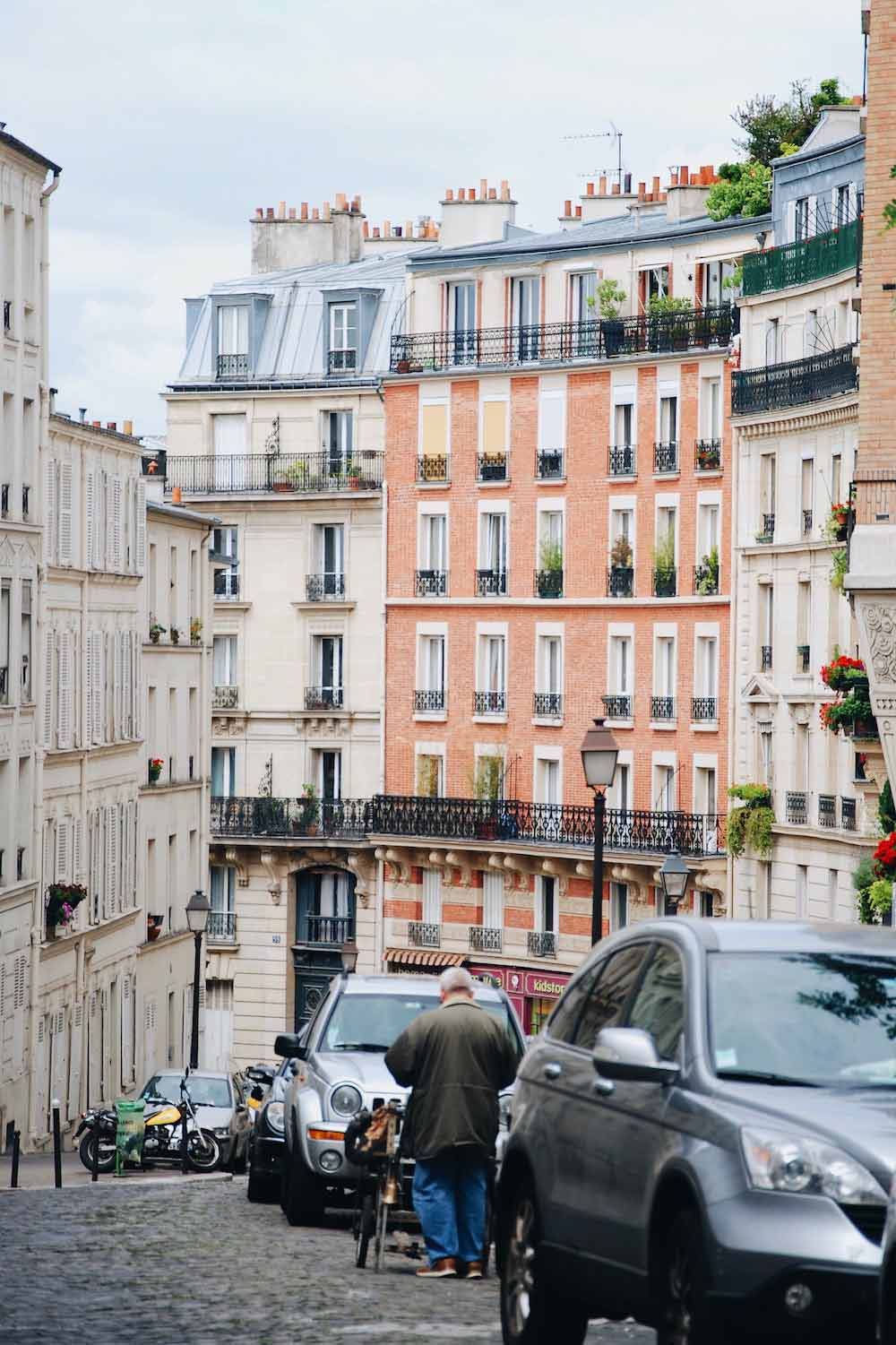 Where To Go for Dining and People-Watching In the Latin Quarter
If you're looking for the best spot to grab a bite to eat and enjoy the Latin Quarter atmosphere, head to Place de la Contrescarpe. With plenty of restaurants offering outdoor seating, it's a great place to sip on a coffee, have a glass of wine, or eat lunch while soaking up the lively ambiance.
Where To Go for a Michelin-Star Experience In the Latin Quarter
With a breathtaking view of Notre Dame Cathedral, dining at the top-notch La Tour d'Argent may be the best meal of your visit. Not only is it one of the top restaurants in the arrondissement, it's held one Michelin star since 2006.
Get To Know France Via the Latin Quarter's Best Food
If you're looking to taste your way through France within a few city blocks, the Latin Quarter is the answer. You can try many of the country's best dishes all within this dynamic, lively neighborhood. Prefer to have a pro show you around? The Paris Latin Quarter Tasting Tour from City Experiences is at your service.