Londen in augustus biedt een overvloed aan spannende activiteiten en attracties om van te genieten. Hier zijn enkele aanbevelingen om het meeste uit je tijd in de stad te halen, waarbij je populaire attracties combineert met unieke ervaringen:
Dompel jezelf onder in de geschiedenis door dit iconische fort te verkennen. Bewonder de kroonjuwelen, wandel langs de oude muren en ontdek boeiende verhalen uit het verleden.
2 Maak een wandeling door Hyde Park:
Geniet van het prachtige groen en de sereniteit van een van de beroemdste parken van Londen. Huur een bootje op het Serpentine Lake, ga picknicken of ontspan gewoon midden in de natuur.
Delve into world history and culture as you wander through the extensive collections of this world-famous museum. Admire artifacts from ancient civilizations and gain insight into global heritage.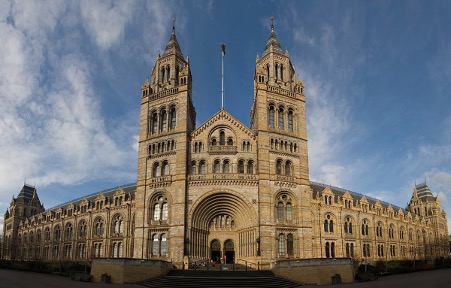 4 Ontdek het Natuurhistorisch Museum:
Get up close to fascinating exhibits, including dinosaur skeletons and the famous blue whale. This family-friendly destination offers a blend of education and entertainment.
5 Geniet van een City Cruises Sightseeing Tour:
Hop aboard a City Cruises boat and embark on a leisurely journey along the River Thames. Take in breath-taking views of London's iconic landmarks, such as the Tower Bridge, Houses of Parliament, and the London Eye.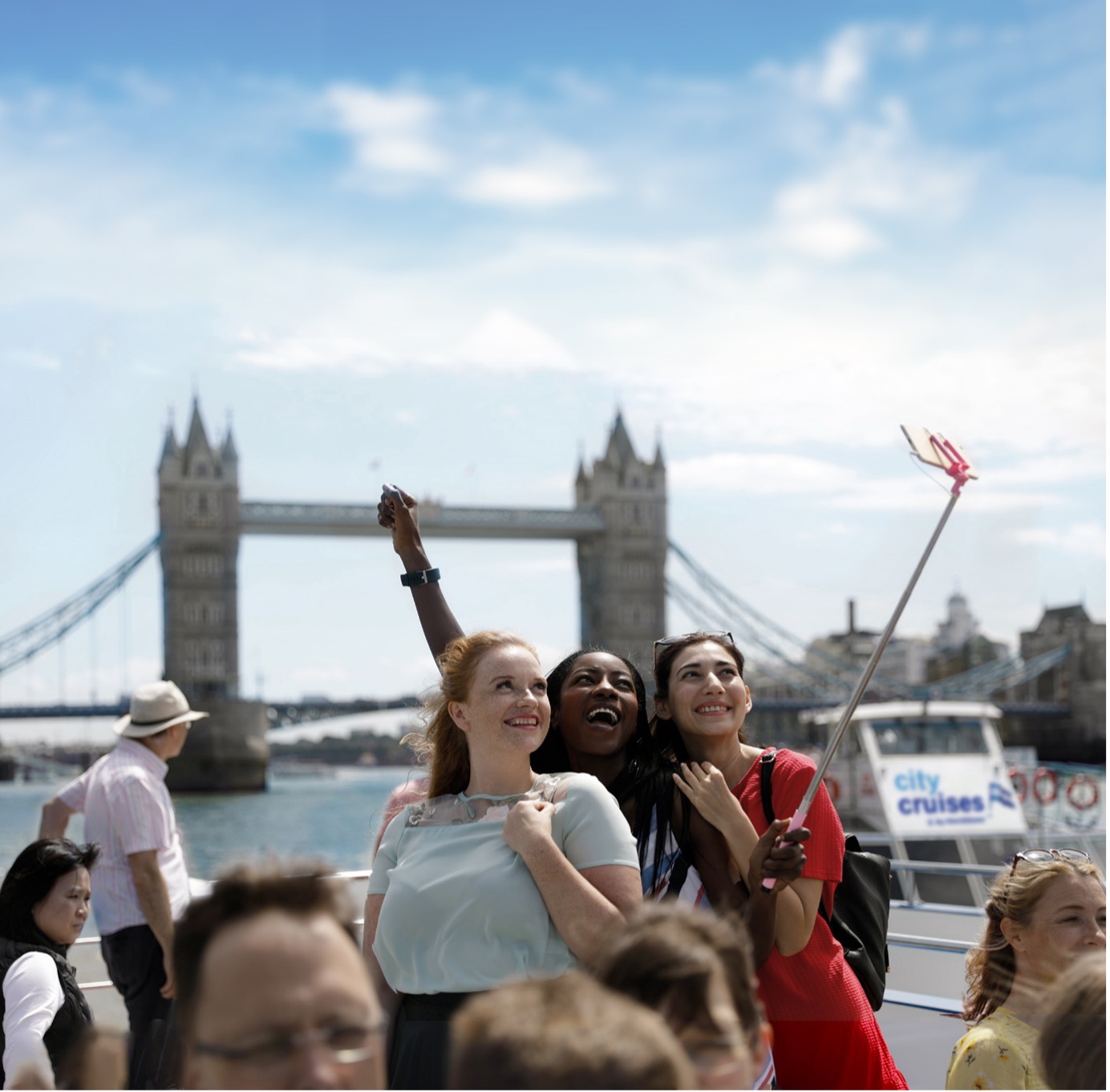 6 Beleef de Thamesjet Speedboottocht:
For thrill-seekers, the Thamesjet speedboat ride is an exhilarating option. Feel the wind in your hair as you race along the river, passing famous sites at high speed, and enjoying an adrenaline-pumping adventure.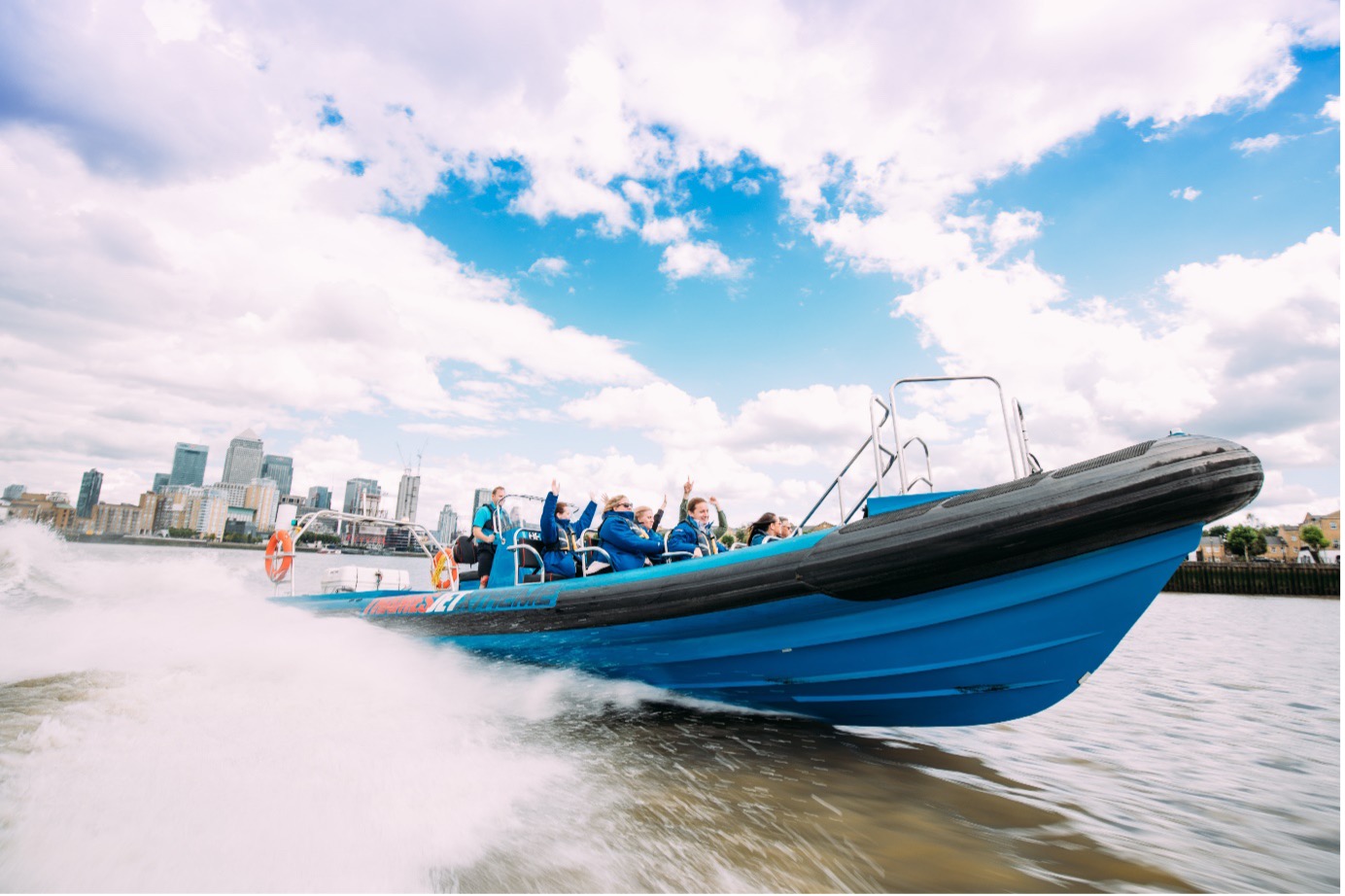 7 Ga naar een show in West End:
Het Londense West End staat bekend om zijn theaterproducties van wereldklasse. Van langlopende musicals tot aangrijpende toneelstukken, er is een grote verscheidenheid aan shows voor elke smaak.
8 Bezoek de levendige Camden Market:
Dompel jezelf onder in de eclectische sfeer van Camden Market, bekend om zijn alternatieve mode, straatvoedsel en unieke kunstnijverheid. Snuffel langs kraampjes, geniet van livemuziek en proef heerlijke internationale keukens.
9 Maak een dagtocht naar Windsor Castle:
Ga net buiten Londen op verkenning in het prachtige Windsor Castle, het oudste en grootste bewoonde kasteel ter wereld. Bewonder de grandeur, verken de State Apartments en wees getuige van de wisseling van de wacht.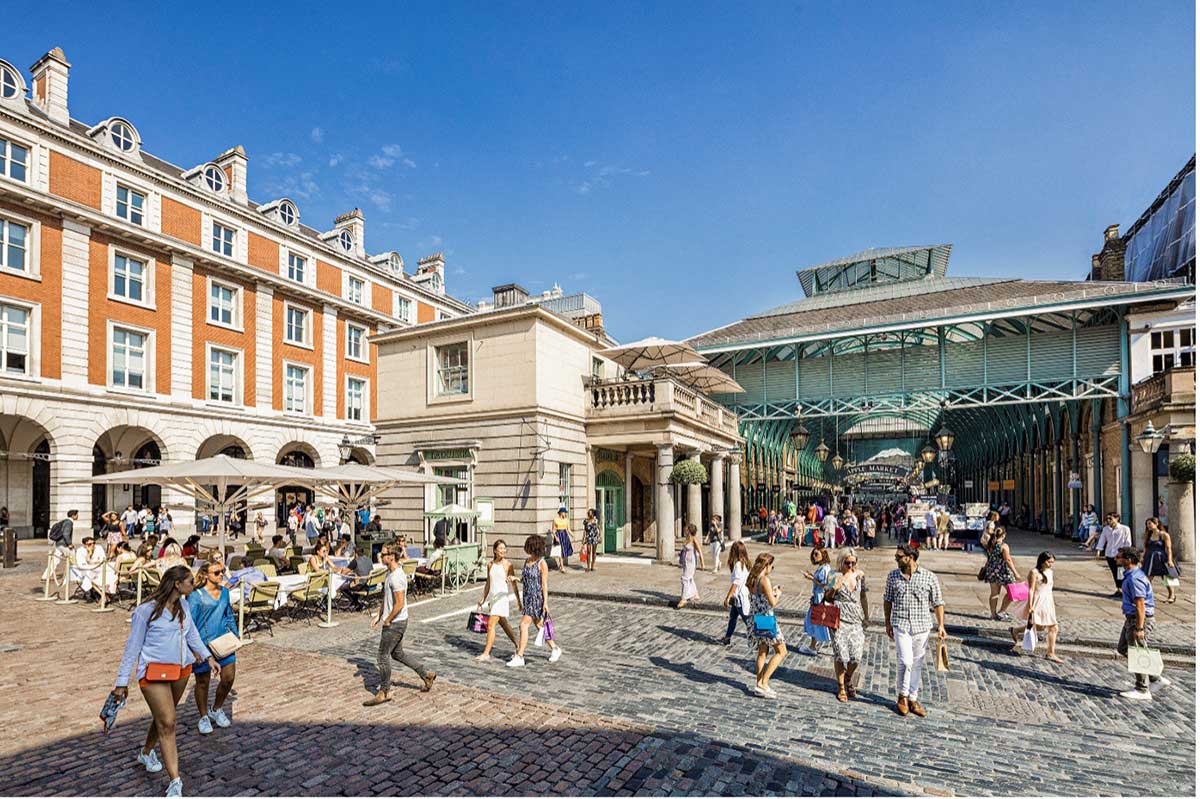 10 Ervaar de bruisende sfeer van Covent Garden:
Slenter door de levendige straten van Covent Garden, waar je charmante boetiekjes, straatartiesten en een ruim aanbod aan eetgelegenheden vindt. Geniet van de levendige sfeer en misschien zie je wel een voorstelling in het Royal Opera House.
FAQs – Things to Do in London During August 2023
What are some things to do in London in August 2023?
London in August is a bustling hub of activities and events. You can visit world-class museums, stroll in beautiful parks, enjoy outdoor concerts, explore food festivals, or take part in cultural events happening throughout the city.
Is it worth visiting London in August?
Definitely! August is a great time to visit London. The weather is typically warm and sunny, which is ideal for outdoor activities and sightseeing. Many cultural events and festivals take place in August, giving you an opportunity to immerse yourself in London's vibrant culture.
What is the weather like in London in August?
August in London is usually warm, with temperatures ranging between 15°C to 25°C. It's one of the best times of the year to visit due to the enjoyable weather, though it's advisable to always carry an umbrella due to occasional rain showers.
Are there any special events in London in August?
August is packed with special events in London. These range from the Notting Hill Carnival, one of the world's largest street festivals, to the Underbelly Festival which features a variety of live entertainment. Food festivals, open-air cinema events, and music festivals also commonly take place during this month.
Is City Cruises operating in London in August?
Yes! City Cruises operates year-round, and August is a particularly lovely time to take a cruise on the River Thames. With our range of cruises, you can explore London's iconic landmarks, enjoy fine dining, or even join a themed cruise for a unique experience on the river.
What can I expect from a City Cruises trip in London in August?
In August, expect a comfortable and enjoyable cruise experience with City Cruises. Enjoy the warm weather on the open deck, indulge in delicious food and drinks, and soak up the views of London's iconic landmarks. Whether you choose a sightseeing tour, a dining cruise, or one of our special event cruises, we ensure a memorable experience.
Can I book a City Cruises trip in advance for August in London?
Yes, you can book a City Cruises trip in advance. In fact, we recommend booking in advance, especially for August, as it's one of the busiest times of the year. You can book your tickets on our website.