Newport Beach brengt u in een gouden stemming met het hele jaar door zon. Deze kuststad staat bekend om zijn haven, wandelingen aan zee, pretparken, winkels en musea.
Beautiful weather and coastal views make this an ideal spot for fun dining. Newport Beach is a delightful mixture of vibrant and relaxed perfect for dining.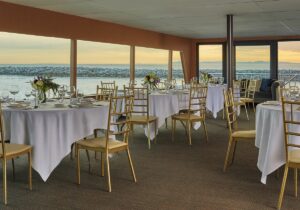 Then there's the thriving restaurant scene. Newport Beach's seafood cuisine brings you a taste of the ocean's bounty. Locally inspired foods include farm-to-table, Italian home cooking, and authentic Mexican cuisine. It is all here throughout the scenic streets of Newport Beach.
Het leven zit vol met nieuwe smaken en eetervaringen, dus laten we de leuke plekken om te eten in Newport Beach uitlichten die je Californisch laten dromen tot aan de pier en terug.
City Cruises' Premier Brunch Cruise voorziet u van brandstof voor de dag met heerlijk ontbijt vlees, eieren en aardappelen. Voor de late vogels: handgesneden ossenhaas en in de oven geroosterde kalkoen geven u energie met boerenkool quinoa salade en pasta al forno.
De smaken van Newport Beach opsnuiven terwijl u over de kalme wateren vaart geeft u een voorproefje van de kuststad. U kunt de magie van Newport Beach voelen aan boord van het luxe jacht terwijl de zeewind u op uw gemak stelt.
If you prefer the moonlight as your backdrop, then look no further. Take a Newport Beach Premier Dinner Cruise for a fun and unique dining experience that you will not forget. Take in the sights and sounds from a luxury yacht before feasting on a delicious plated dinner crafted from fresh and local seasonal ingredients. After dinner head outdoors to soak in the sparkling night sky as you glide along the harbor where you will be treated to views of Southern California's beautiful beaches. Add to the fun by listening to the playful sounds of the barking sea lions and spotting the towering yachts and sprawling mansions.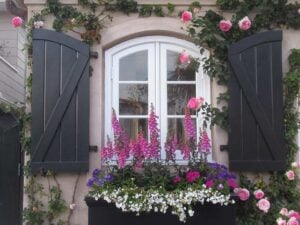 The Beachcomber is just steps from the sand and water's edge. Taste the ocean on your next meal and dine seaside in a converted cottage house.
The location alone makes it one of Newport Beach's fun places to eat. It's a paradise for foodies– breakfast, lunch, and dinner. A basket of puffy Beachcomber beignets and fresh fruit crepes of Chantilly cream and mascarpone cheese that will tingle any sweet tooth.
Oceaan smaken worden gerold en gegrild bij The Beachcomber. Het lunchmenu heeft zoute en smakelijke gerechten. Met verrukkelijke keuzes van Mahi Mahi of gegrilde garnalen taco's, Alaska kabeljauw vis en chips, en garnalen pesto pasta. Een van de favorieten op het menu is hun Ahi Poke Bowl, die je bij de eerste hap al aan de haak slaat.
The Surf n Turf menu extends from blue crabbed stuffed salmon to prime filet mignon and braised short ribs. Dining can be as casual to as elegant as you want as you sit back amongst the sand and surf.
But the beach experience may be what have you falling in love with Newport Beach. Booking the fire pit for an evening grill has you right at the heart of what makes Newport Beach so truly special.
Locatie: 15 Crystal Cove, Newport Coast, CA 92657
Een openluchtoase in de kustwijk Corona del Mar is waar u een van de beste farm-to-fork eetgelegenheden vindt. De seizoensgebonden geïnspireerde gerechten worden geserveerd in een al fresco setting die is versierd met groen, waardoor privé-eetruimtes ontstaan.
The menu features creative spaghetti squash dishes, braised enchiladas, sea scallops, shrimp, and mussels. You can also enjoy grilled albacore tuna sandwiches and panko, curry & coconut-crusted Icelandic cod.
Maak er een zondagse brunch van en geniet van Farmhouse apple pumpkin butter filled French toast en gebakken shakshuka. Hier heb je een goede reden voor dat drankje aan het eind van de middag. Drink voor een goed doel en neem er een paar voor een "swig for selflessness,"-50% van de verkoop van hun featured swig gaat naar het goede doel in de gemeenschap van de week.
Plaats: 2301 San Joaquin Hills Rd, Corona Del Mar, CA 92625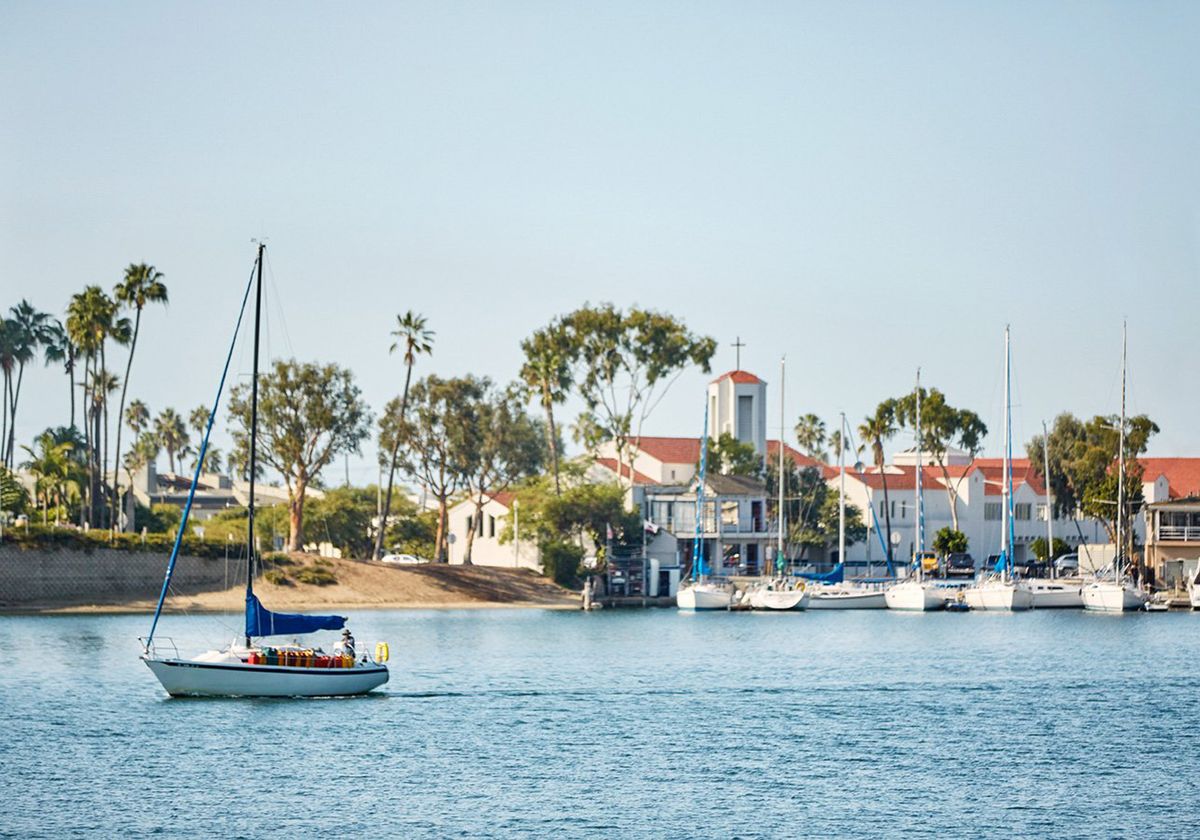 Whether you go with family or friends, or on a date, The Original Mama D's Italian Kitchen is on everyone's list of favorite places to eat in Newport Beach. The dishes are pasta-tively amazing!
Elk gerecht voelt aan alsof het is gemaakt met de liefdevolle handen en het hart van je grootmoeder (Mama D's Famous Homemade Ravioli is een must-try minstens een keer!) Omringd door de nostalgie en het huiselijke gevoel binnen, kun je niet anders dan een beetje plezier hebben en lachen.
Tastes of the sea with an Italian flare are found in Pat's Baked Clams and Quinn's Calamari Fritti. Hearty dishes like vegetarian lasagna, baked ziti, veal parmigiana, sausage, and chicken capri will leave you stuffed like an eggplant.
Locatie: 3012 Newport Blvd, Newport Beach, CA 92663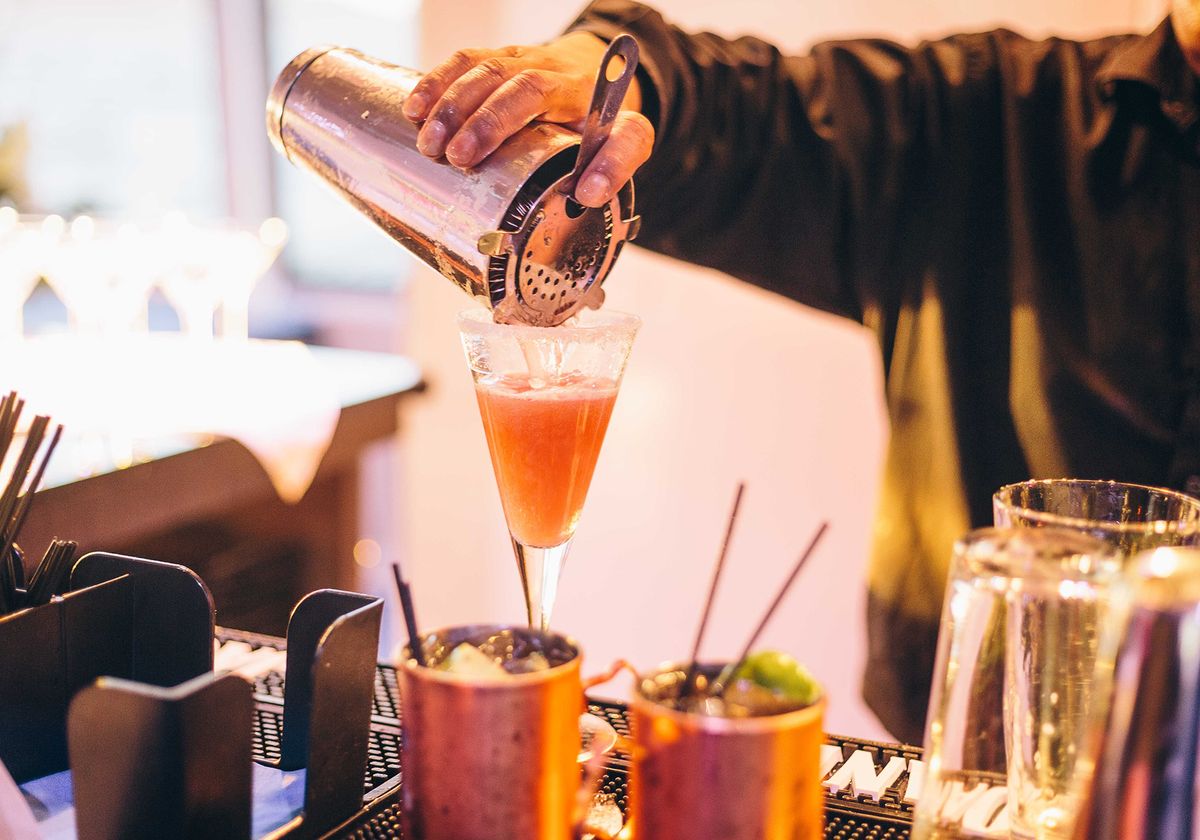 De traditionele Mexicaanse keuken wordt aangeboden bij Gracias Madre, waar verrassende en creatieve gerechten prachtig worden gepresenteerd. Trendy vibes vullen het restaurant met authentieke smaakprofielen die lokale, biologische, plantaardige ingrediënten eren.
Als u niet zeker weet waar u uw tanden in wilt zetten, maak dan gebruik van het Taco Tuesday menu. Kokosvlees, oester, portobello, of knapperige parmezaanse champignons vullen hun lekkere keuzelijst.
Carnitas made of braised jackfruit, taco salads of walnut taco meat, and the Madre burger of roasted mushroom and black bean and a cashew nacho cheese make it difficult to decide. See the ingenuity of Gracias Madre in their hearts of palm ceviche, where even a seafood lover will come to appreciate the take on this classic dish.
Locatie: 1617 Westcliff Dr, Newport Beach, CA 92660
Topside offers a sophisticated space with celebration-worthy views as Newport Beach's only rooftop bar. Locals and visitors flock to this location for its true beach soiree vibe. Not only will you soak in amazing views, but the small menu has a few unique options as well. Warm lobster lettuce cups with finger limes and smoke trout roe and butter lettuce will be a crowd-pleaser. The Krug plus chicken sandwich is a pairing for the gods but do not forget the caviar service which is a playful rendition of the classic which pairs with the champagne you are drinking, and the choices are aplenty! The drink list is extensive to toast a special occasion or just to celebrate the fun and lively atmosphere.
Location: 3300 Newport Blvd. Newport Beach, CA 92663
Original post date: January 10, 2022