Newport Beach puts you in a golden state of mind with its year-round sunshine. This coastal city is famous for its harbor, seaside strolls, amusement parks, shopping, and museums.
Beautiful weather and coastal views make this an ideal spot for fun dining. Newport Beach is a delightful mixture of vibrant and relaxed perfect for dining.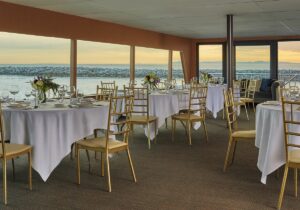 Then there's the thriving restaurant scene. Newport Beach's seafood cuisine brings you a taste of the ocean's bounty. Locally inspired foods include farm-to-table, Italian home cooking, and authentic Mexican cuisine. It is all here throughout the scenic streets of Newport Beach.
Life is full of new tastes and dining experiences, so let's dish out the fun places to eat in Newport Beach that will have you California dreaming to the pier and back.
City Cruises' Premier Brunch Cruise fuels you up for the day with scrumptious breakfast meats, eggs, and potatoes. For those late risers, hand-carved strip loin and oven-roasted turkey energize you with kale quinoa salad and pasta al forno.
Devouring Newport Beach's flavors while sailing across its calm waters gives you a taste of the coastal city. You can feel the magic of Newport Beach aboard the luxury yacht while the ocean breeze puts your mind at ease.
If you prefer the moonlight as your backdrop, then look no further. Take a Newport Beach Premier Dinner Cruise for a fun and unique dining experience that you will not forget. Take in the sights and sounds from a luxury yacht before feasting on a delicious plated dinner crafted from fresh and local seasonal ingredients. After dinner head outdoors to soak in the sparkling night sky as you glide along the harbor where you will be treated to views of Southern California's beautiful beaches. Add to the fun by listening to the playful sounds of the barking sea lions and spotting the towering yachts and sprawling mansions.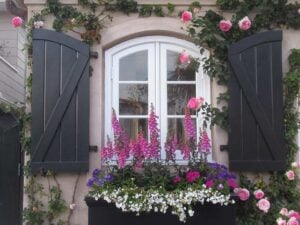 The Beachcomber is just steps from the sand and water's edge. Taste the ocean on your next meal and dine seaside in a converted cottage house.
The location alone makes it one of Newport Beach's fun places to eat. It's a paradise for foodies– breakfast, lunch, and dinner. A basket of puffy Beachcomber beignets and fresh fruit crepes of Chantilly cream and mascarpone cheese that will tingle any sweet tooth.
Ocean flavors are reeled and grilled at The Beachcomber. The lunch menu has salty and tasty dishes. With mouth-watering choices of Mahi Mahi or grilled shrimp tacos, Alaskan cod fish and chips, and shrimp pesto pasta. One of the favorites on the menu is their Ahi Poke Bowl; it hooks you on the first bite.
The Surf n Turf menu extends from blue crabbed stuffed salmon to prime filet mignon and braised short ribs. Dining can be as casual to as elegant as you want as you sit back amongst the sand and surf.
But the beach experience may be what have you falling in love with Newport Beach. Booking the fire pit for an evening grill has you right at the heart of what makes Newport Beach so truly special.
Location: 15 Crystal Cove, Newport Coast, CA 92657
An outdoor oasis in the seaside neighborhood of Corona del Mar is where you will find one of the best farm-to-fork dining locations. The seasonally inspired foods are served in an al fresco setting that is adorned with greenery, creating private dining spaces.
The menu features creative spaghetti squash dishes, braised enchiladas, sea scallops, shrimp, and mussels. You can also enjoy grilled albacore tuna sandwiches and panko, curry & coconut-crusted Icelandic cod.
Make it a Sunday brunch and delight in Farmhouse apple pumpkin butter stuffed French toast and baked shakshuka. Here you have a good reason for that late afternoon beverage. Drink for a worthy cause and indulge in a few for a "swig for selflessness,"–50% of sales of their featured swig goes towards the spotlight charity in the community of the week.
Location: 2301 San Joaquin Hills Rd, Corona Del Mar, CA 92625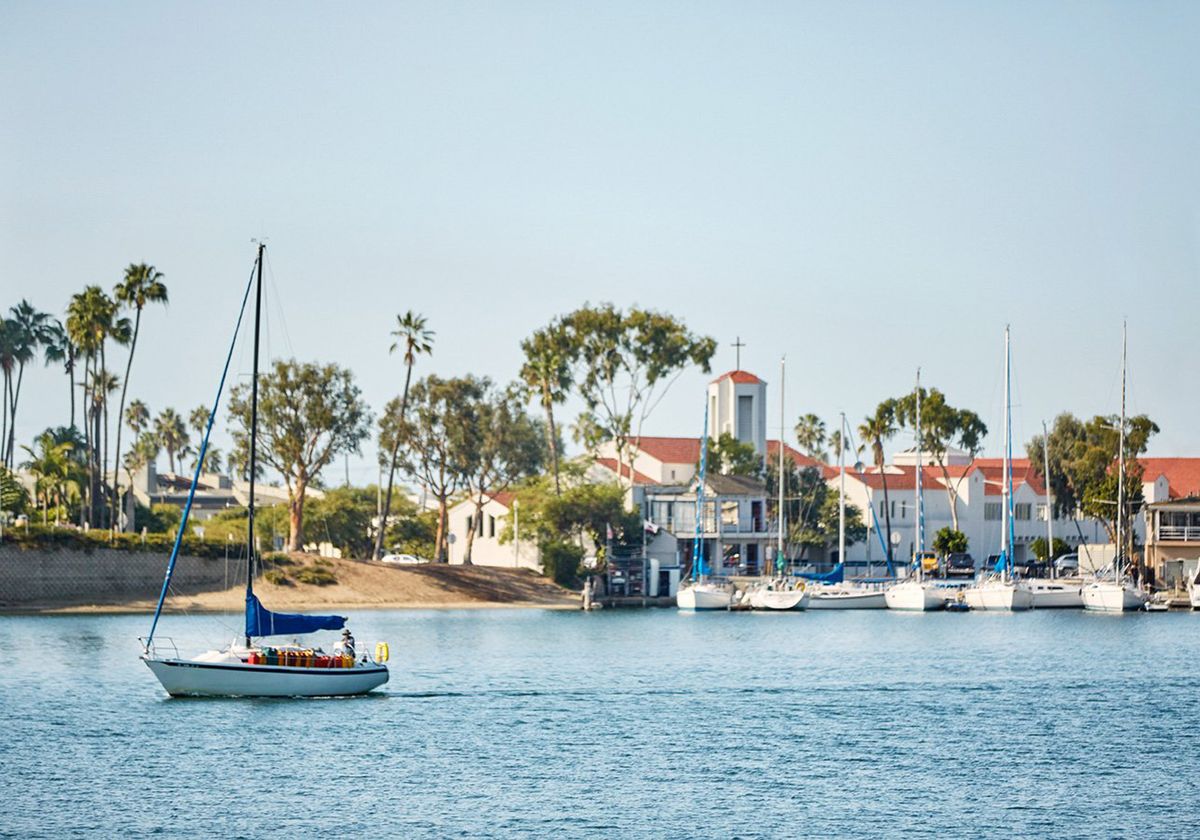 Whether you go with family or friends, or on a date, The Original Mama D's Italian Kitchen is on everyone's list of favorite places to eat in Newport Beach. The dishes are pasta-tively amazing!
Every dish feels like it has been made with the loving hands and heart of your grandmother (Mama D's Famous Homemade Ravioli is a must-try at least once!) Surrounded by the nostalgia and homey feel inside, you cannot help but find yourself having a bit of fun and laughs.
Tastes of the sea with an Italian flare are found in Pat's Baked Clams and Quinn's Calamari Fritti. Hearty dishes like vegetarian lasagna, baked ziti, veal parmigiana, sausage, and chicken capri will leave you stuffed like an eggplant.
Location: 3012 Newport Blvd, Newport Beach, CA 92663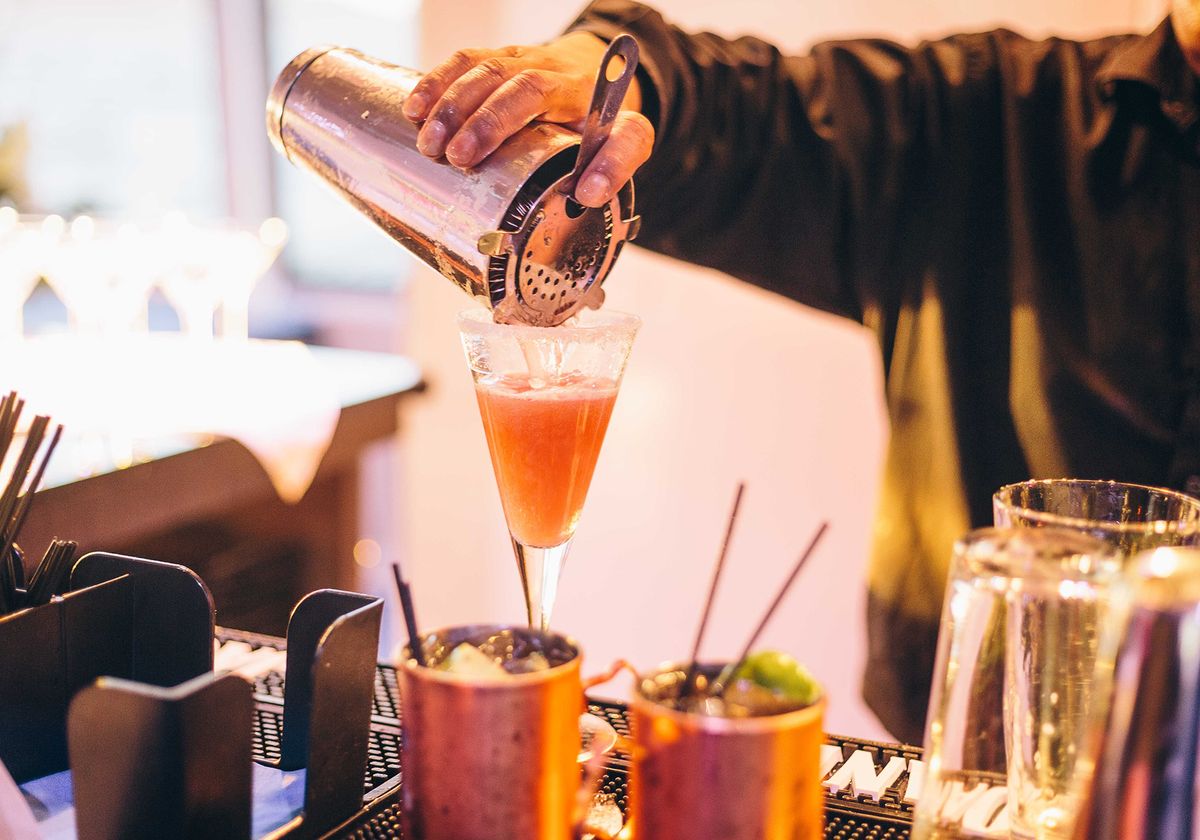 Traditional Mexican cuisine is offered at Gracias Madre, where surprising and creative dishes are beautifully presented. Trendy vibes fill the restaurant with authentic flavor profiles honoring local, organic plant-based ingredients.
If you aren't sure what you want to want to sink your teeth into, then take advantage of the Taco Tuesday menu. Coconut meat, oyster, portobello, or crispy parmesan-crusted mushrooms fill up their yummy list of choices.
Carnitas made of braised jackfruit, taco salads of walnut taco meat, and the Madre burger of roasted mushroom and black bean and a cashew nacho cheese make it difficult to decide. See the ingenuity of Gracias Madre in their hearts of palm ceviche, where even a seafood lover will come to appreciate the take on this classic dish.
Location: 1617 Westcliff Dr, Newport Beach, CA 92660
Topside offers a sophisticated space with celebration-worthy views as Newport Beach's only rooftop bar. Locals and visitors flock to this location for its true beach soiree vibe. Not only will you soak in amazing views, but the small menu has a few unique options as well. Warm lobster lettuce cups with finger limes and smoke trout roe and butter lettuce will be a crowd-pleaser. The Krug plus chicken sandwich is a pairing for the gods but do not forget the caviar service which is a playful rendition of the classic which pairs with the champagne you are drinking, and the choices are aplenty! The drink list is extensive to toast a special occasion or just to celebrate the fun and lively atmosphere.
Location: 3300 Newport Blvd. Newport Beach, CA 92663
Original post date: January 10, 2022