Niagara Falls is a popular landmark that stretches from upstate New York to Ontario, Canada. Its waterfalls, split between the U.S. and Canada, provide the perfect backdrop for the incredible Niagara Falls wineries spread throughout the region. One can spend time wine tasting at some of the most exquisite spots during a visit to the falls.
The Niagara Falls area is quickly transforming into a burgeoning wine region. Featuring an impressive number of wineries on the U.S. and Canadian sides of the falls, you can easily plan a whole trip around Niagara wines.
With a harvest time that extends into December, it's easy to see why many people consider Niagara Falls a top winery destination. As we head toward fall, it's the perfect time to enjoy some of the top Niagara Falls wineries.
Niagara Falls Wineries: History Behind Wineries at this Landmark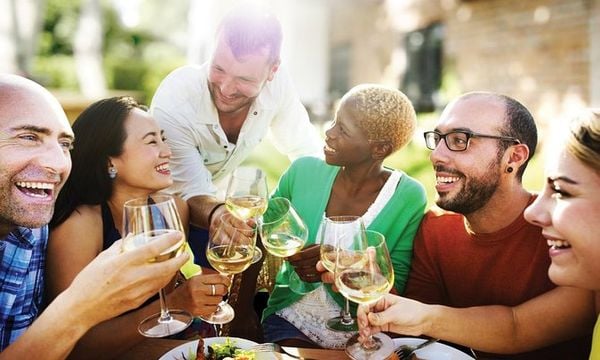 The Niagara Falls region is not new to wineries. The first vineyards opened in the Canada Niagara Falls area in the 1600s by European settlers who brought various European grape varietals to Canada. It took over 250 years for the first commercial winery to open. Then, about 35 wineries opened within 30 years.
Initially, native varieties featured a "foxy" flavor that was found to be unpleasant. The varieties brought by the European settlers were also not growing well due to the climate. The combination of the issues with the grapes and prohibition caused the winery numbers to dwindle.
In 1975, there was a resurgence of wineries, creating a large increase in wineries in the area. Now, the region continues to be known for its many winery options.
Niagara Falls Winery Options
The extensive list of Niagara Falls wineries creates an opportunity for all wine lovers to find ideal winery spots. From those who enjoy sauvignon blanc to visitors who want to taste the infamous ice wine of Niagara Falls, there's much to be found regarding wine tasting in the region.
Peller Estates Winery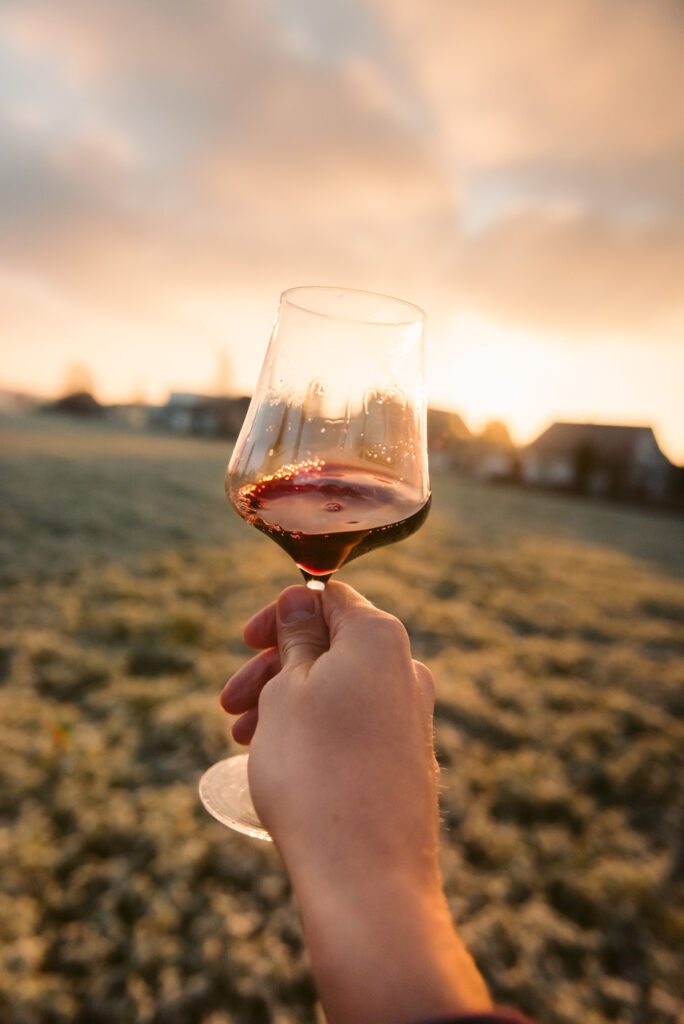 Part of the Niagara-on-the-Lake offerings, Peller Estates Winery, provides a unique experience with an igloo-like wine lounge. This lounge is set at -10C, allowing you to see how cold it is when the grapes for ice wine are harvested. Various dining options are also available at this winery, from casual options to fine dining choices.
Konzelmann Estate Winery
Konzelmann Estate Winery provides breathtaking views of the lake as you enjoy educational experiences around wine. Wine tastings, tours, and events are available at this lake winery.
Trius Winery
Offering customers wine for 40 years, Trius Winery is an excellent way to step into Canada's wine history. Onsite, you can visit their underground sparkling wine cellar (the largest in Canada). During a visit, you can sample red and white ice wine.
Black Willow Winery
Found along the Niagara wine trail, the Black Willow Winery offers you an expansive area to enjoy with lovely vineyard views. This family-owned winery features artisan wines, cheese pairings, and delicious chocolates to snack on.
Becker Farms & Vizcarra Vineyards
Becker Farms & Vizcarra Vineyards is a delightful choice for wine enthusiasts, which has been passed down through five generations. This U.S. vineyard offers exquisite wines and an array of goodies like hand pies, cookies, and hard ciders. All their products are made on the farm, allowing you to sample some of the best the land offers.
Niagara Falls Tours
Many Niagara Falls tours and cruises are available to partake in, with options that include wine tastings of some of the local offerings. Below are cruises to help you enjoy Niagara Falls from the U.S. and Canada sides.
The Voyage to the Falls Boat Tour is a popular option on the Canadian side which provides a 20-minute ride to the American Falls, Niagara Gorge, and Bridal Veil Falls. This tour is the perfect precursor to a wine tour at one of the local spots nearby.
Also on the Canadian side, wine lovers will enjoy the Niagara at Night: Wine Tasting and Illumination Tower Experience, which features tastings of four different local wines and appetizer pairings. After a curated wine tasting, you'll find exquisite views of the Illumination Tower.
Get an early start before heading to the boutique wineries by purchasing a ticket for the Exclusive first on the boat Niagara Falls Tour & Journey Behind the Falls tour. This journey allows you to be one of the first people on the boat at Niagara Falls.
Planning a Visit to Niagara Falls Wineries
With over 50 options for Niagara Falls wineries, it can seem like an overwhelming task to narrow down the options to visit, especially for shorter getaways. As a general rule of thumb, expect to see a maximum of 3-4 wineries daily and plan accordingly. It's best to start a tour of Niagara Falls NY wineries or Niagara Falls Canada wineries as early as possible in the day. This will lead to smaller crowds and typically quicker service.

FAQs – Niagara Falls Wineries:
How Many Wineries Are There in Niagara?
Around Lake Ontario, there are over 50 Niagara wineries alone. Each winery provides various wine options, such as traditional, late harvest, and ice wines (on the U.S. side).
What Wine Is Niagara Famous For?
The Niagara region is most famous for cabernet sauvignon. The grapes used to make this type of wine bode well with warm and cool weather, helping to provide a grape that can grow well in the Niagara area. This wine provides a delicious currant, prune, and herb flavor that appeals to many people.
Where Is the Niagara Wine Trail?
The Niagara Wine Trail is set between the Niagara Escarpment and Lake Ontario. This wine trail provides a unique microclimate for the wine grapes helping to produce award-winning wines.
Why Does Niagara Have So Many Wineries?
The Niagara Escarpment plays a large role in the number of Niagara Falls wineries. Due to its limestone ridge, the region's terroir is perfect for creating perfectly balanced wines. These wines have the ideal amount of acidity and ripeness, offering a delicious and distinct flavor during wine tours.
What to do after visiting wineries in Niagara Falls?
Niagara Falls is home to some of the best wineries in the country. After spending a day or two visiting these amazing places, you may be wondering what else there is to do in the area. Why not go and see Niagara Falls up close and personal with a tour? Niagara City Cruises offers just that!
Where are the wineries located in Niagara Falls?
The wineries in Niagara Falls are located in the Niagara-on-the-Lake region of Ontario, Canada, which is just a short drive from the city of Niagara Falls.
What types of wine are produced in Niagara Falls?
Wineries in Niagara Falls produce a variety of wines, including icewine, red and white table wines, and sparkling wines. The region is particularly well-known for its icewine, which is made from grapes that have been frozen while still on the vine.
Can I visit wineries in Niagara Falls without a tour?
Yes, many wineries in Niagara Falls offer tastings and tours that can be taken independently. Some wineries also have on-site restaurants and picnic areas, making them a great destination for a day trip or weekend getaway.
What is the best time to visit wineries in Niagara Falls?
The best time to visit wineries in Niagara Falls is from May to October, when the weather is warm and the vineyards are in full bloom. However, the region is also a popular destination during the winter months for its holiday-themed events and tastings of icewine.
Are there any age restrictions for visiting wineries in Niagara Falls?
Most wineries in Niagara Falls have an age restriction of 19 years or older, as they serve alcoholic beverages.
Is it possible to visit multiple wineries in one day?
Yes, it is possible to visit multiple wineries in one day, either by driving yourself or taking a guided tour. However, it's important to drink responsibly and plan for safe transportation if you're visiting more than one winery.