If you're looking to host a memorable event, you can't go wrong in Boston. The Massachusetts capital has an embarrassment of riches when it comes to terrific venues, for everything from wedding receptions and networking events to milestone birthdays and family reunions.
You have a ton of choices at your fingertips, but not to worry! We've compiled a tailored list of event spaces—and a bunch of tips—to help you pick the perfect setting for your next special event. These are our picks for the best Boston venues for parties.
With a variety of trendy options and a diverse crowd, Boston is a vibrant city and a great choice for hosting a private party.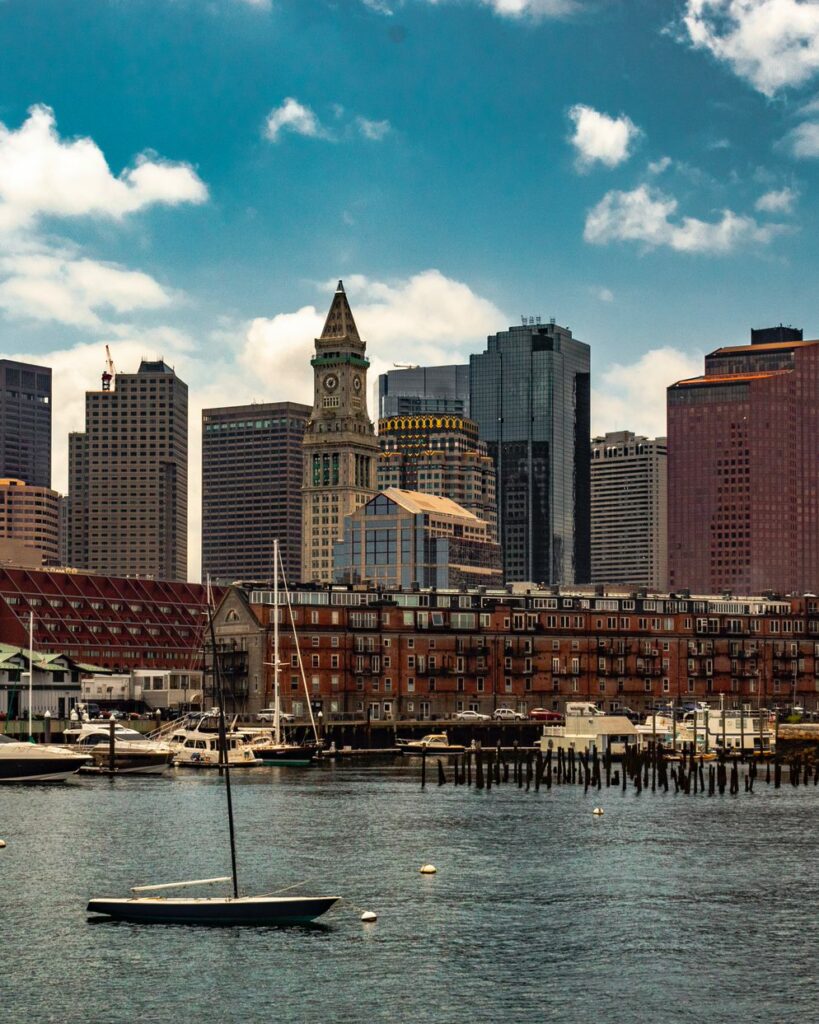 1. Level up at one of Boston's top hotels
There's a reason why so many people plan private parties at hotels. Better hotels usually have multiple public spaces that can be perfectly tailored to host a wide variety of events, from intimate cocktail parties and networking events to birthday parties and wedding receptions.
Hotels offer in-house restaurants, staffing services, and impressive décor for your event as well.
Some of our favorite Boston hotels that double as superb event venues include the Fairmont Copley Plaza Hotel, with its over-the-top grand ballroom; Boston Park Plaza, with its multiple gilded ballrooms replete with razzle-dazzle chandeliers; and Four Seasons Hotel Boston, with its old-world charm.
2. Host your group event out on the water
Hands-down one of the most unique party venues in Boston is on a boat floating out on the water with sweeping views of the bay. Leave it to Boston Harbor City Cruises to plan your next special occasion, whether it's a social or corporate event, a wedding, or an educational outing.
Set against the stunning backdrop of Boston Harbor, your event will be a fantastic experience you'll never forget. Our fully tailored, all-inclusive packages feature everything from top-notch entertainment to chef-prepared menus, fantastic food, and full-bar options, complete with striking views from both the open-air outdoor decks and the climate-controlled interior spaces.
What more could you ask for than the beautiful backdrop of exceptional Downtown Boston views and its famous landmarks to blow out your candles, say "I do" for a one-of-a-kind birthday celebration, or kick it up with a holiday party that will be talked about for years to come? The best part is you do not have to do any of the work or planning and your event can be tailored to fit any budget. All you have to do is have a good time. Fill out this form today and an Event Planner will contact you!
3. Museums and gardens make the perfect venue
Specialty museums and lush gardens can be the ideal space for a memorable event, and Boston has no shortage of either.
A popular spot for hosting private events is deCordova Sculpture Park and Museum, located just 20 miles northwest of Boston. The museum was once a stately manor and is now home to a phenomenal collection of contemporary artworks. The 35-acre open-air sculpture park and the rooftop terrace both make excellent party venues.
The Garden at Elm Bank is another popular party venue. Situated some 30 minutes from downtown Boston in Wellesley, this stunning property is located along the Charles River, encompassing 36 acres of manicured gardens, historic buildings, and open fields. It makes the perfect place for a special event, whether it's a milestone birthday or an anniversary, a wedding, or a corporate event.

4. Choose a venue steeped in local history
Two of our favorite historic spots for hosting special events can be found on Boston's popular Freedom Trail.
In Brookline, Alden Castle is the perfect venue for hosting a memorable event in a sophisticated atmosphere. Built in the 1920s, the castle's Tudor-style facade and expertly manicured grounds are a gorgeous setting for an outdoor event, and its interior space isn't too shabby either, all sophisticated decor bathed in the natural light pouring in from large windows.
Built in 1729, the Old South Meeting House is one of Boston's most beloved and recognizable landmarks. Having played a significant role in the infamous Boston Tea Party, the site is saturated in local and American history, but today it hosts tea parties of a different caliber.
The space can hold up to 650 guests and is ideally situated in the middle of downtown Boston, with Boston Public Garden, Fenway Park, and Bunker Hill all just a stone's throw away.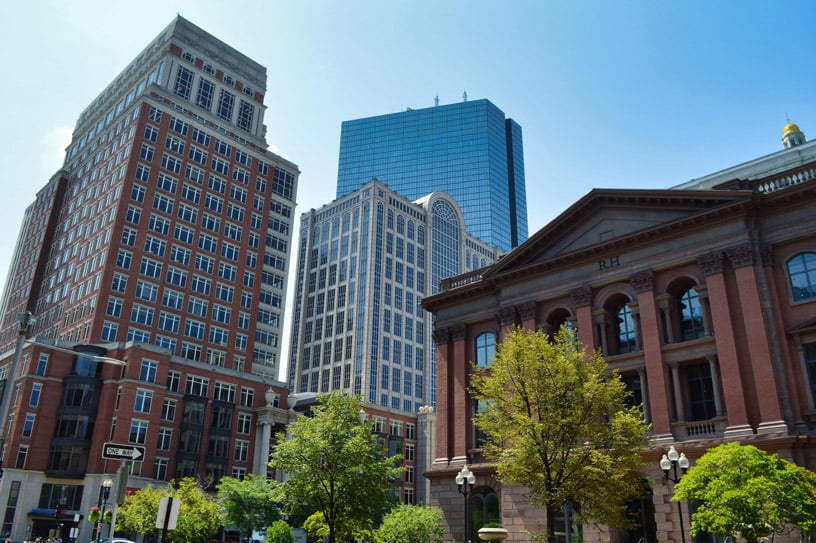 5. Browse available party venues in Boston via online event-planning platforms
Online event-planning platforms offer a solid introduction to Boston's best event spaces. Websites such as Peerspace, Spin, and Cvent help you shop around and refine your quest, thanks to search-filter options such as location, price point, event theme, venue capabilities and amenities, space type, and capacity, and even the production equipment you might require for your event.
Cvent's Social Tables blog has great shortlists of unique party venues to give you an idea as to what kinds of event spaces are available across the city, whether for small private events or more large-scale celebrations.
SOALAN LAZIM
Where should I host a private party in Boston?
Boston is a vibrant city chock full of unique events to host a party. Hotels, museums, gardens, historic buildings, and cruises are just some of the options available.
How can I make my party unique for guests?
For an unforgettable event, Boston Harbor City Cruises offers all-inclusive packages, chef-prepared menus, full bar options, and entertainment customized to fit your needs-all with amazing and scenic views. Let the dedicated team take care of all the details for you.
Are private parties expensive?
You can customize your event to fit any budget. Many hotels and venues offer professional teams to help bring your vision to life while keeping your budget in mind.
Original post date: January 6, 2023