Planning a corporate event in the heart of the nation's capital? Look no further than City Cruises for an exceptional experience that will leave your guests with cherished memories for years to come. With breathtaking views of Washington, D.C.'s iconic landmarks and top-notch hospitality, City Cruises offers not just a venue but an unforgettable journey. Let the beauty of D.C.'s architectural wonders become the backdrop for your next corporate event. Contact City Cruises today to plan your Washington, D.C., corporate event and make it a resounding success.
One of the primary appeals of Washington, D.C. as an event destination is its unique blend of history, culture, and modernity. The city's stunning architecture, including 100-year-old Art Deco buildings, Gothic Towers, and Neo-Classical designs, provides a striking backdrop for any corporate event. It's a place where history echoes through every street, making it an inspiring environment for business gatherings.
Setting the Stage for a Washington, D.C. Corporate Event to Remember
Washington, D.C. is renowned for its rich history and impressive architecture, and it's equally famous for its stunning waterways. Hosting your corporate event on the water is a unique and inspiring way to take your gathering to the next level. Flowing through the heart of Washington, D.C., the Potomac River offers a scenic backdrop for your event. Imagine your team building bonds while cruising past the Washington Monument, the Jefferson Memorial, and the Lincoln Memorial. It's an opportunity to create lasting memories against the backdrop of American history.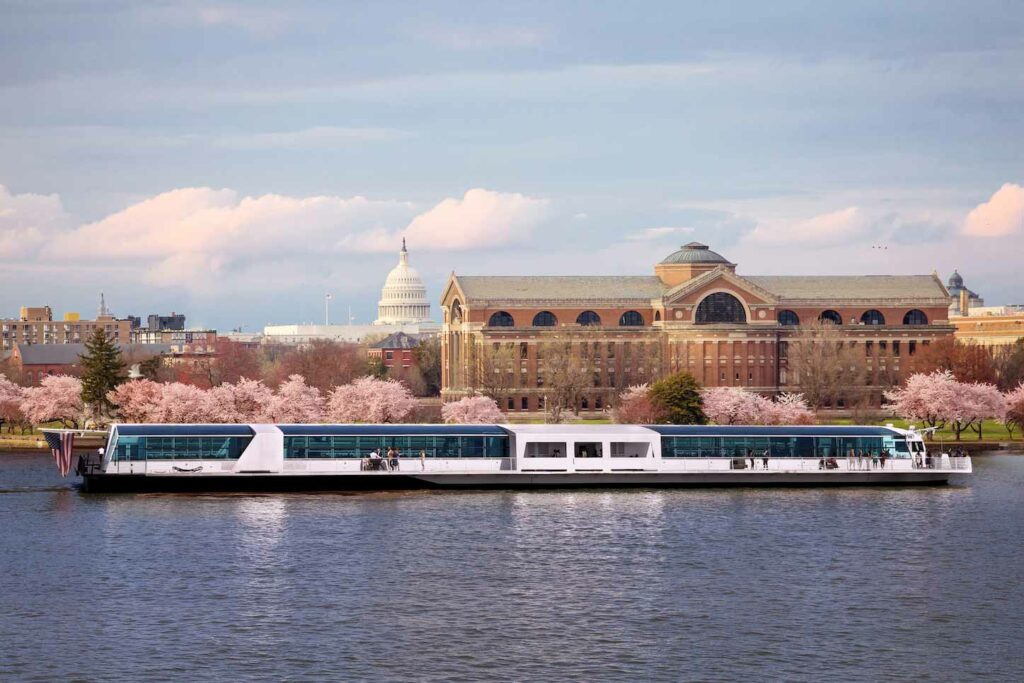 What Makes City Cruises Stand Out in Washington, D.C.?
As we delve deeper into the heart of planning a corporate event in Washington, D.C., let's explore the myriad reasons why City Cruises stands as the premier choice for hosting remarkable gatherings in the nation's capital. Here's why City Cruises is the ideal partner for your corporate event in Washington, D.C.:
Stunning Views
No matter which City Cruises vessel you choose, sweeping views of Washington, D.C.'s skyline are guaranteed. Our vessels are designed to create the perfect backdrop for your event, ensuring it stands out.
Customized Experiences
Our dedicated team of professionals is committed to making your ideas a reality. We offer flexible packages, comprehensive amenities, and customizable options to suit your party size and vision. Your success is our priority.
Evenementenaanbod
City Cruises offers a range of group and private events tailored to your specific needs:
Employee Outings: Foster team spirit and boost morale with a unique cruise experience.
Client Entertainment: Strengthen client relationships in a relaxed and exclusive setting.
Corporate Meetings: Spark creativity by hosting meetings on the water.
Special Events: Celebrate product launches, anniversaries, or award ceremonies in style.
Holiday Celebrations: Make holidays memorable with festive cruises featuring chef-prepared menus and breathtaking views.
Buitengewone voorzieningen
City Cruises ensures that every event becomes a cherished memory. Enjoy chef-prepared menus, a full bar service, and climate-controlled interiors for ultimate comfort. Our open-air decks allow guests to savor the fresh air and stunning D.C. views. Entertainment options are also available to keep your guests engaged and create a lively atmosphere.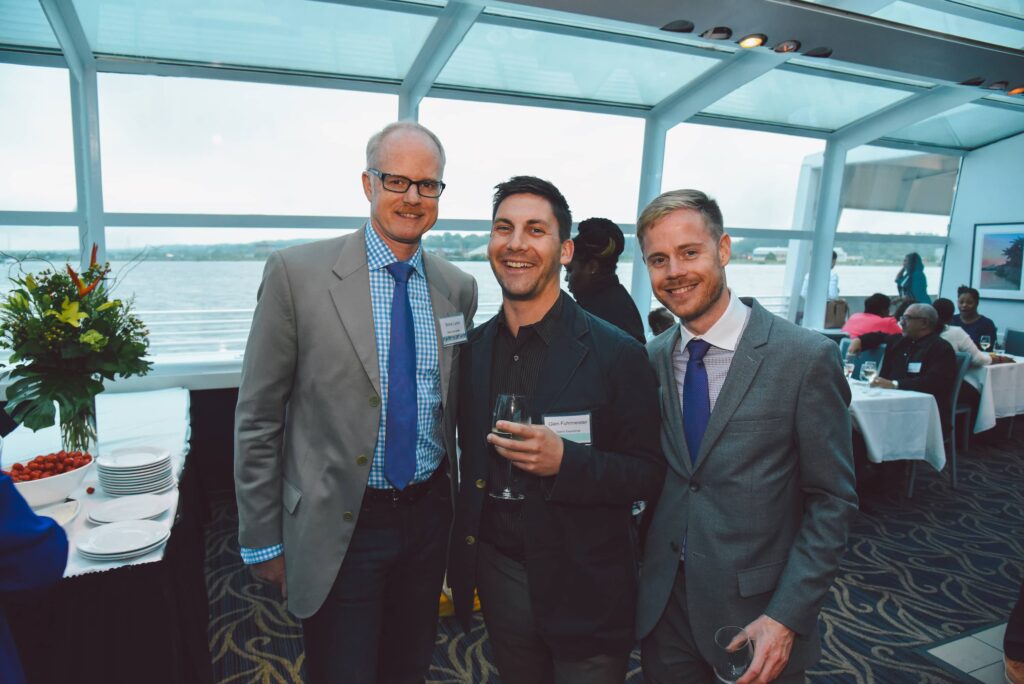 City Cruises' Amazing Washington, D.C., Fleet of Vessels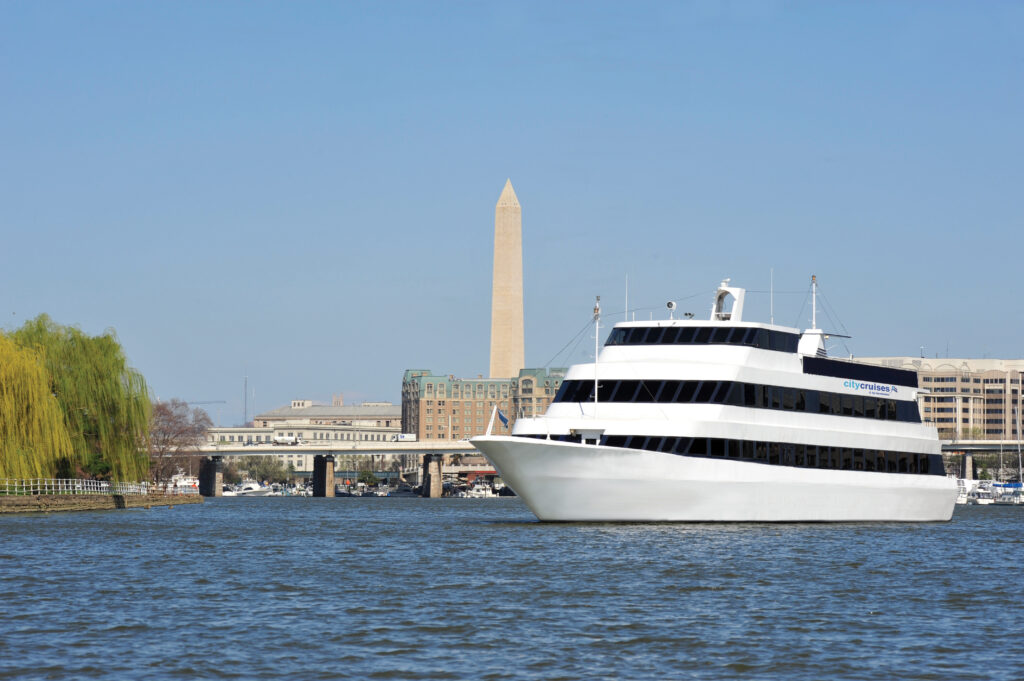 At City Cruises, we pride ourselves on offering a fleet of luxurious vessels designed to meet your every need. First, there's the Odyssey DC, which is a one-level climate-controlled glass-enclosed European-style vessel. Its design is perfect for sailing underneath the low-lying bridges along the Potomac River, offering up-close views of the monuments.
Then, there is the Spirit of Washington, with a capacity of 464, this luxurious yacht comes complete with 3 climate-controlled decks along with an open-air rooftop, perfect for mingling and networking. If you are looking for something more intimate for a smaller event, you have the option of renting out a deck rather than the entire vessel. But, if you are looking for a smaller vessel, City Cruises also has the Capital Elite. With a capacity of 80, this two-deck dining vessel which features a climate-controlled interior, open outdoor deck, and a cocktail lounge, is perfect for all types of company meetings, events, and parties.
Corporate Events with Budgets in Mind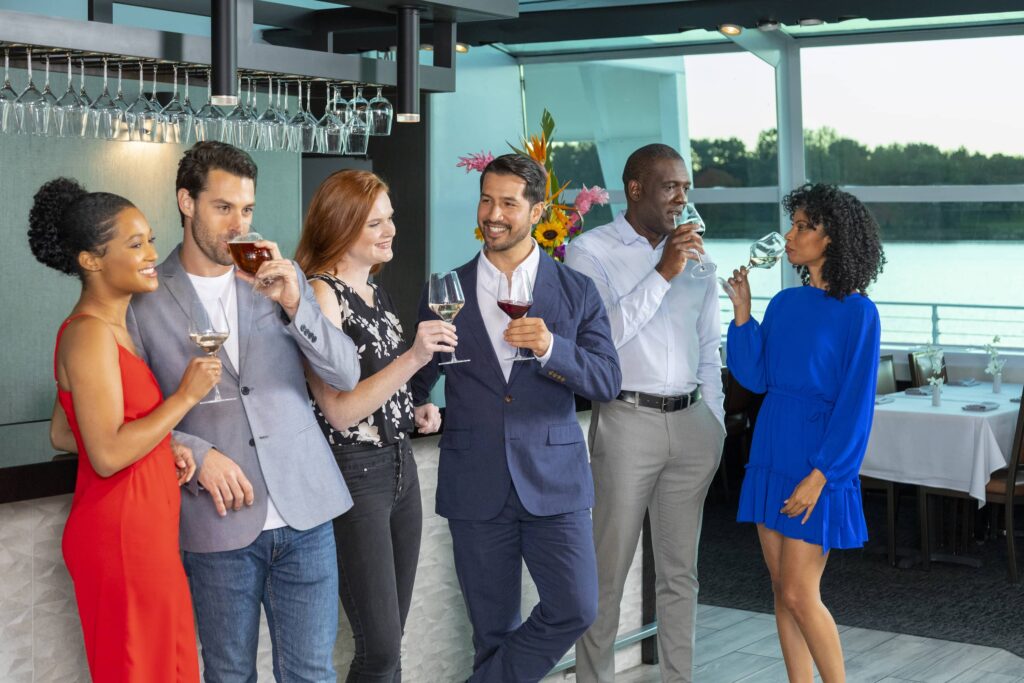 At City Cruises, we understand the importance of budgeting. That's why we tailor packages to your specific budget while maintaining the highest standards of service. We will work within your budget to provide exceptional service without compromising quality. Our reputation for outstanding hospitality extends from the planning stage to the execution of your event, ensuring that everything runs seamlessly. Your guests will leave feeling appreciated and with unforgettable memories of leaving the boardroom behind for this one-of-a-kind corporate event location.
Choose City Cruises for Your Washington, D.C., Corporate Event
City Cruises is ready and waiting to make your next corporate event in Washington, D.C., one for the books. Whether you're planning a holiday party, employee outing, team-building experience, client entertainment event, or corporate meeting, our expertise and commitment to excellence ensure that your event stands out. Contact City Cruises today to begin planning your next event and experience the unmatched beauty of Washington, D.C.'s architectural skyline from the serene waters of the Potomac River.
Your corporate event in the nation's capital is about to become a remarkable journey of inspiration, networking, and cherished memories. Make it happen with City Cruises. Fill out this form today and an Event Planner will contact you!