There's no shortage of exciting, memorable activities to do with Mom in the nation's capital.
Though it seems like we were just packing up the holiday ornaments and New Year's Eve decorations, spring is right around the bend, and with it comes one of the most important days of the year: Mother's Day! Now, Mother's Day isn't the only day you should be celebrating the mother in your life (Pro Tip: Give her a call!), but it is a day where you should be making an extra effort to show her how much you care and appreciate her. And, there's no better way to do that than by taking her out for a day of fun. For folks living in Washington, DC — or those planning to pop into town for the holiday — there's no shortage of exciting and easy activities to do that Mom is sure to love. From incredible monuments and delicious restaurants to exciting bars, some of the best museums in the world, and more, this year's Mother's Day is bound to be one to remember. That's why we took the liberty of putting together this quick, non-exhaustive list of fun things to do in Washington DC for Mother's Day, for locals and visitors alike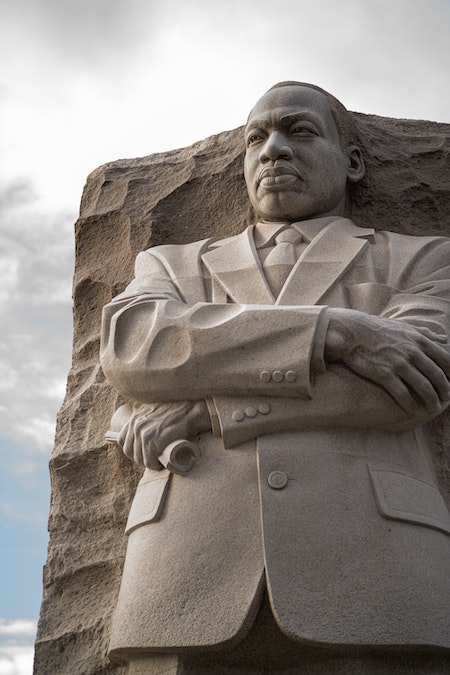 If Mom is a fan of art, science, or history, you can't go wrong with a trip to the Smithsonian American Art Museum and the Smithsonian's National Air and Space Museum. The American Art museum was actually the nation's first collection of American art, and is currently the home to one of the largest and most inclusive collections of American art in the world. Mom will love checking out all of the artistic and cultural history that adorn the walls — all the way from the colonial period to today. The National Air and Space Museum, on the other hand, is home to the world's largest and most significant collection of aviation and space artifacts. We're talking about actual aircraft, spacecraft, objects from space itself, early flying machines, racecars, and much, much more.
For some outdoor fun, a stroll through the National Mall is an easy, affordable, and no-brainer of a trip. Besides being a gorgeous walk on a warm spring day, the Mall — which, for the record, is not a shopping mall, but rather a large park — is home to many of our country's most iconic memorials, including the Lincoln Memorial, the MLK Memorial, the Washington Monument, the Reflecting Pool, the Thomas Jefferson Memorial, the Vietnam Veterans Memorial, and much more. (We're out of breath just naming them!) There are also plenty of food trucks and cafes to get a snack while you walk.
In Georgetown, one of DC's most active and exciting neighborhoods, you can walk along the beautiful streets, tour the gorgeous Georgetown University, and pop in and out of the many shops and boutiques in the area. You can stroll along the river, take great family photos in front of the pretty row houses, and get some well-needed sunshine after a long winter. Trust us — Mom will love it! (Pro Tip: Stop by Call Your Mother Deli for a delicious bagel sandwich while you're in town!)
Having a nice meal and a few cocktails down in the Navy Yard — another exciting DC neighborhood — is another great move, and an excellent way to cap off your trip. You'll enjoy riverfront views while you indulge in some delicious drinks from the litany of vibrant cocktail bars that line the street, and check out some excellent and exciting restaurants. The neighborhood is also home to Major League Baseball's Washington Nationals if Mom is a baseball fan, and the Navy Yard even has its own winery!

Oh, and if you're looking to enjoy views of the DC skyline — and treat Mom to an unforgettable adventure on the water — the Mother's Day Premier Afternoon Brunch cruise is your best bet. You'll sail along the mighty Potomac River, and while onboard the ship, you and your family will enjoy chef-inspired, plated entrees complete with a selection of fine wine, Champagne, and classic cocktails. You and mom can celebrate with dining, drinking, and (of course) dancing in the luxurious climate-controlled interior, or take in the fresh air and picturesque backdrop of the city from the spacious outdoor decks. And, if you're looking for something a little later in the day, enjoy a similarly incredible journey as you embark on the Mother's Day Premier Dinner Cruise. Now, what are you waiting for — it's time to make those dinner reservations!