Have you made plans for Mother's Day yet? Whether you're treating your mother, wining, and dining with the mother of your children, your aunt or grandmother, or celebrating with other mothers in your inner circle, Baltimore is a wonderful city to spend the day or the entire weekend. It's rich in culture and history and is truly an East Coast city that has plenty of exciting things to do that will keep you busy and wanting more.
Try a Little Out of the Ordinary for Mother's Day
Treating mom to brunch is a great idea, but take it one step further this Mother's Day weekend for a Pre-Mother's Day Brunch & Paint. Presented by Unique Ladies, this fun event takes place Saturday, May 13, 2023, from 1:00 p.m. – 5:00 p.m. at Cellar2 @ Parkville. The day features a delicious brunch, DJ Sean Nice, a cash bar, a photographer, a painting instructor, giveaways, and door prizes.
If there was ever a time to spoil your mother, it's Mother's Day. Do it up in style this year with a weekend at the 1840s Carrollton Inn and Plaza, "a boutique hotel comprised of a series of interconnected row homes, dating back to the early 19th century," according to the website. There are 13 suites and rooms, and each one is decorated in a unique way. Your mother will love being catered to during her weekend stay.
Take your mom to the Night Owl Gallery for something different this Mother's Day. The gallery "is an intimate artist-run exhibition space showcasing the original paintings and fine art prints of artist Beth-Ann Wilson," the website says. Not only will you enjoy Wilson's artwork, but you can also find works from local artists and craftsmen. You can find unique gifts, handmade jewelry, and items for the home.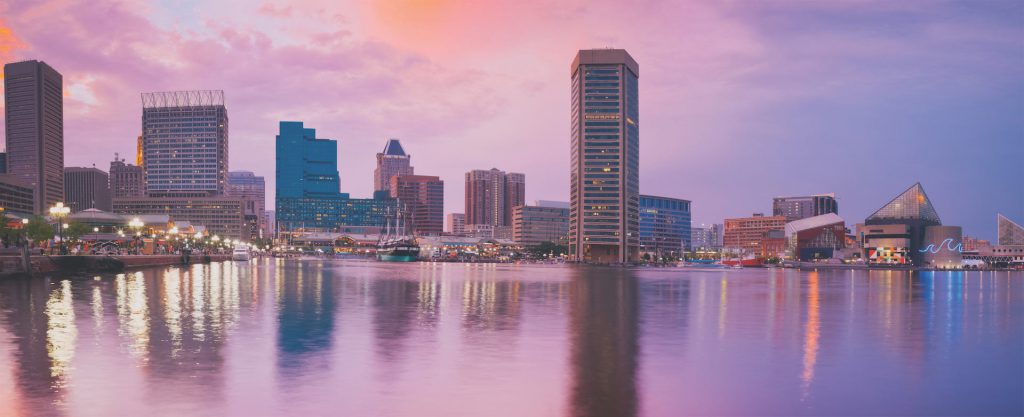 Baltimore Sights and Destinations for Mother's Day
The Inner Harbor and Waterfront is a perfect destination to celebrate the moms in your life. Not only are the views spectacular, but the area is filled with museums, observation points, party spots, and so much more. There are so many things to do here, including visiting the National Aquarium, where you can dive deep and learn about the ocean and marine life. The Maryland Science Center is for anyone interested in learning about what else … science. Here you will find an observatory and planetarium, as well as an IMAX theater.
Take the special mother in your life to the Reginald F. Lewis Museum of Maryland African American History & Culture on Mother's Day weekend. The museum "is the premier experience and best resource for information and inspiration about the lives of African American Marylanders," according to the website. You'll learn about 400 years of history, including the art and culture of the African-American community of Maryland. The state-of-the-art museum features exhibit areas, interactive learning centers, a 200-seat auditorium, an information resources center, a museum shop, and offices.
Step back in time with mom as you visit the B&O Railroad Museum, which is known as the birthplace of American railroads. "It was here where the first stone of the railroad was laid, where the nation's first mile of the commercial railroad was constructed, and where the Mt. Clare Shops made innumerable contributions to the development of the rail industry," the website says. It's a bit of important American history that will educate and fascinate you and mom.
Let's Talk Brunch, Dinner, and Crab Cakes
While in Baltimore, take your mother for some of the best crab cakes that the city is known for. There are a host of restaurants that take crab cakes seriously, and so they should. This town is all about tasty and tender cakes. Grab mom and run, don't walk, over to one of the top spots – Jimmy's Famous Seafood, where they've been making their delicious creations since 1974. Their crab cakes were also ranked No. 11 in Food & Wine's Best Crab Cakes in the U.S., so you won't want to miss out on this Baltimore specialty.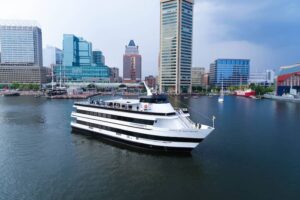 Try a special Mother's Day Signature Brunch Cruise to create family memories for everyone. You'll cruise on the Patapsco River. Onboard, all the mothers in your life will get special treatment including a holiday buffet, classic cocktails, and incredible views of Baltimore. The entire family will dine in style and dance in the climate-controlled interior. The two-hour brunch features freshly prepared entrees, salads, and desserts, live DJ entertainment, and unlimited mimosas for those 21 and older.
If dinner is more your style, indulge in the Mother's Day Signature Dinner Cruise for you, mom, and the family. The two-and-a-half-hour cruise on the Patapsco River also features a buffet, classic cocktails, and incredible views of the city. You'll dine and dance and take in the sights of the city's architecture and local landmarks. It's great for all ages.
Mother's Day may only come once a year, but it's the time to celebrate your mom and show how much you love and appreciate her. Baltimore has so much to offer on her special day so you can make new memories.