Wakey, wakey, eggs and bakey! And French toast, lobster rolls, crab cake Benedict, seafood chowder, Greek yogurt pancakes, foie gras waffles, and Boston chops to boot! Not to mention perfect brunch cocktails like the classic Bloody Mary and other creative cocktails.
From classic Seaport brunch spots featuring tried and true brunch menu staples such as smoked salmon and pancakes with maple syrup to newer, trendy brunch spots whipping up Kentucky iced coffee, Fruity Pebbles pancakes, and hot-honey chicken, we've rounded up some of the best brunch spots in Boston's Seaport district that are definitely worth rolling out of bed on the weekend to try out.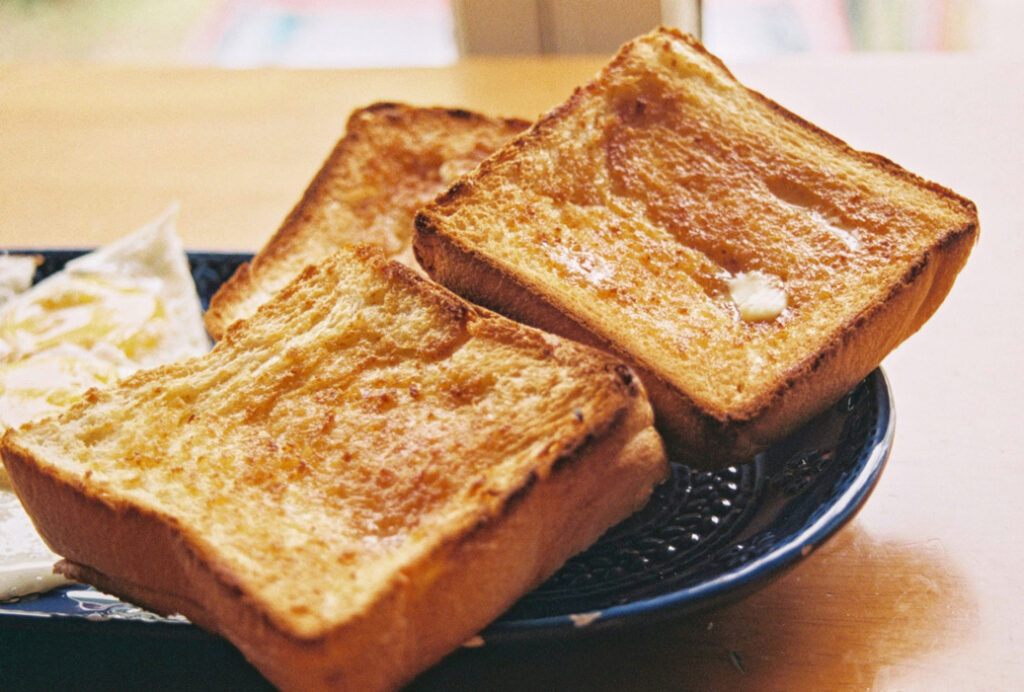 What's the best traditional/classic brunch on a budget?
The Seaport district in Boston has a lot to offer in the way of culinary delights and many of its best restaurants offer classic brunch menus with the usual suspects like brioche french toast, fried chicken and waffles, and eggs Benedict.
Among the classic brunch spots in Boston's Seaport district, Pete's Dockside Restaurant really stands apart from the rest. It's super laidback with absolutely no frills. Most guests saddle up next to the counter, but there's also picnic tables outside, if the weather cooperates.
Be sure and check out their signature Pete's Scrambler, a massive platter heaped with loads of bacon, ham, sausage, peppers and onions with scrambled eggs and topped with cheddar cheese.
This old-school restaurant is a great spot for early-risers (they only serve from 7:00 am to 11:00 am) and non-fussy eaters to grab a quick Seaport District bite to eat without breaking the bank.
What's the best new brunch?  
The Seaport's culinary landscape is dotted with everything from comfort food to innovative small plates and classic brunch service. But some newcomers are really pushing the envelope in terms of what it means to brunch. One of the best newer brunch spots is Woods Hill Pier 4. This classy restaurant has a stellar weekend brunch menu that has classic New England seaside favorites like the lobster popover, mingled with comfort food staples like fried chicken and waffles and cinnamon swirl French toast. 
If you are a seafood lover and you really want to go all out, then by all means order their massive shellfish platter and throw in an order of East Coast oysters on top. If you're feeling festive or celebrating a special occasion, you could also go for the signature Woods Hill Pier 4 caviar service, which comes with warm popovers, chives, crème fraiche and shallot. 

What's the best brunch menu with creative cocktails?  
Any brunch restaurant that has Kentucky iced coffee next to a blood-orange mimosa on the menu is worth dragging yourself out of bed for any morning. This can all be yours at the Rosebud American Kitchen.
An adorable retro-vibe restaurant housed in an old diner car, Rosebud has most of the usual classic brunch-style dishes like a smoked salmon plate with caper berries and pickles, but also some French bistro staples such as a take on classic onion soup and eggs Benedict four different ways. Other favorites include the white-truffle croque monsieur and house-made Bloody Mary (secret blend!).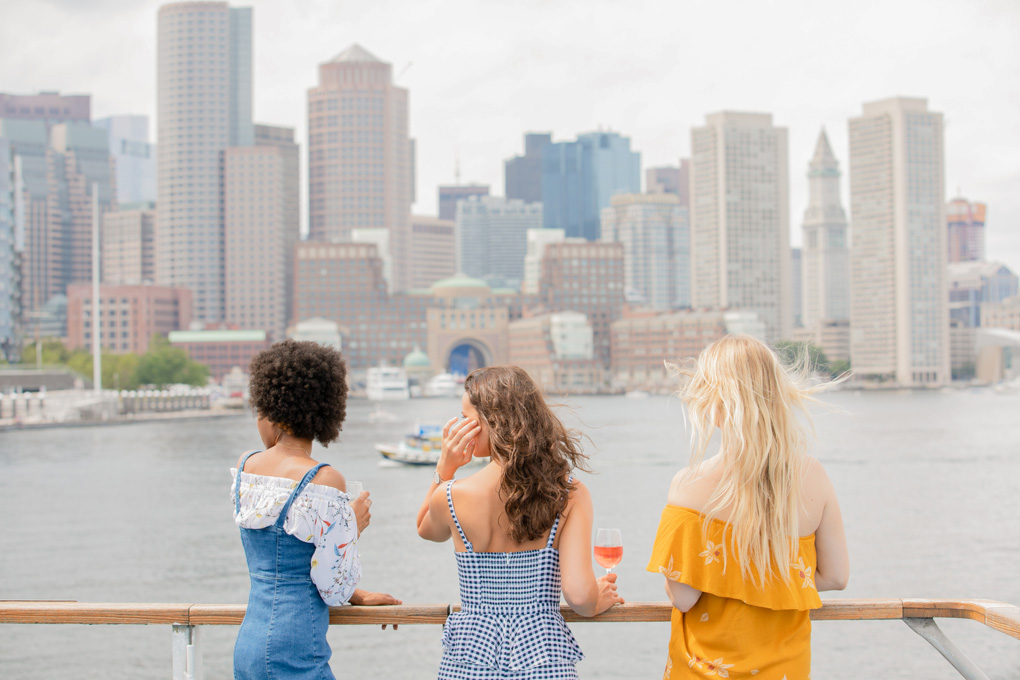 What's the best brunch with a view?  
The vibe at 75 On Liberty Wharf is understated, dockside elegance. This popular weekend brunch spot has top-notch harbor views and a brunch menu worth drooling over. There aren't a lot of budget options on the menu at this restaurant, but everything you could order is top-quality and money well spent. Come for the ridiculously good selection of eggs (an entire section of the menu is dedicated to different types of eggs Benedict) and stay for the killer Seaport lobster toast, fresh Liberty fish tacos and to-die-for truffle polenta fries.
For an even better view from Boston Harbor itself, climb aboard Boston Harbor City Cruises' Premier Brunch Cruise. Spend a leisurely two hours on the water, including buffet-style brunch with breakfast, lunch, and of course, dessert options. Order a craft cocktail from our bar and step outside to take in the most breathtaking views of downtown Boston. Back inside, a DJ pumps out the tunes, should you feel the need to work off all that brunching with some dancing.
What's the best fancy brunch?  
Technically, Grana, located within Boston's Langham Hotel, is found just outside Boston's Seaport District. But we had to include it since it's an all-out splurge, and splurge you should. It's probably one of the grandest sit-down dining experiences in all of Boston, featuring a mirrored dining room with high ceilings and chandeliers. Of course, its brunch menu is superb, even if the food prices are steep.
Here you can savor a sit-down brunch with excellent service. On the menu at this grand restaurant you'll find freshly pressed fruit and veggie juices, creative cocktails like the Passion Fruit Spritz, featuring gin, coconut, passionfruit and bubbly. You'll also have the option of choosing a three-course meal served family-style, and a handful of à la carte options suitable for vegetarians (zucchini-bread French toast) and carnivores (braised short-rib Benedict) alike. Also not to be missed are their signature, house-made Bloody Mary chips, which are just as good as they sound.
The best brunch in the Boston Seaport is ultimately the one that leaves you full, satisfied, and ready to tackle the day ahead, or perhaps, an afternoon nap!