Let's be honest: The beauty of Marina del Rey just can't be beat. Water views, beautiful beaches, exquisite skies — it's all there. Of course, enjoying a City Cruises experience is top of mind for both tourists and locals when spending time in the region. But did you ever consider chartering your own private yacht to take it all in? While that may seem like a massive endeavor to figure out, it's actually really simple to do with our help. In fact, we offer a range of Marina del Rey yacht charters and yacht rentals that you can choose from. No matter what the occasion or the size of your party, you and your guests can delight in awe-inspiring area sights. Boat charters and boat rentals are the ideal way to make your event memorable, especially in Los Angeles when you're cruising in the luxury and style that only City Cruises can provide.
What to Expect on Your City Cruises Yacht Charter in Marina del Rey
Because Marina del Rey is such a scenic destination, yacht cruises provide an exceptional experience for seeing it all. With City Cruises, your surroundings are matched only by what's offered on board your vessel—and the choices are abundant. From all-inclusive packages and chef-prepared meals to customized entertainment and full-bar options, you can cater your private yacht cruise to be whatever you want. And because each craft has climate-controlled interiors and open-air outdoor decks, you and your guests can spend your time in either area or both depending on what suits you best. While we already know Marina del Rey is a best bet for birthdays, it's also perfect for corporate and educational outings, social gatherings, weddings, holidays, and any other type of celebration you can think of.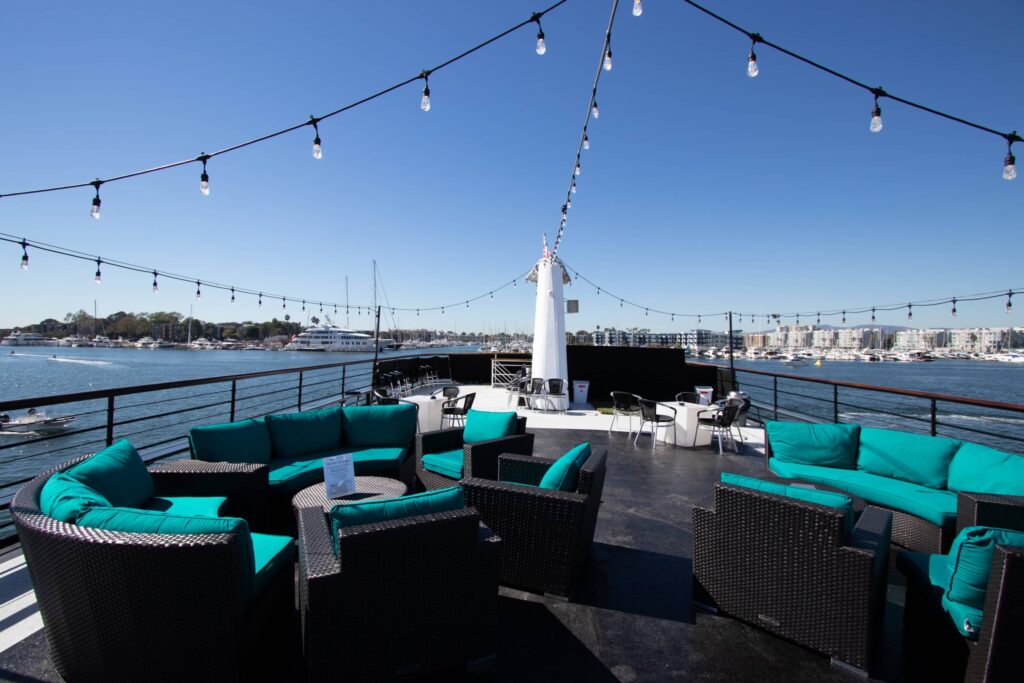 Why Choose City Cruises for Your Los Angeles Yacht Charter
If you're going to choose a private yacht charter, it has to be with City Cruises — and let us tell you why. With some of the largest and most lavish in-class vessels, our Marina del Rey fleet includes six gorgeous crafts. We'll give you a few examples, starting with Cabaret. It features a fully enclosed main deck complete with a full-service bar, parquet dance floor, and sound system, and a second deck salon with sliding plexiglass windows for taking in the fresh sea air. There's also a comfy open bow on the first deck and a small promenade on the second where guests can sip cocktails while simultaneously enjoying all of the spectacular views outside.
Next, we have the Marina Hornblower. Its classic nautical style—highlighted with interior wood accents and portholes—has an open bow and outdoor observation deck atop the boat. There's also a dance floor, double bars, and a sun deck that's 25-feet above the water providing magnificent 360-degree views. Fun fact: This yacht has appeared on several television shows including Arrested Development, Miss Match, and Notes from the Underbelly.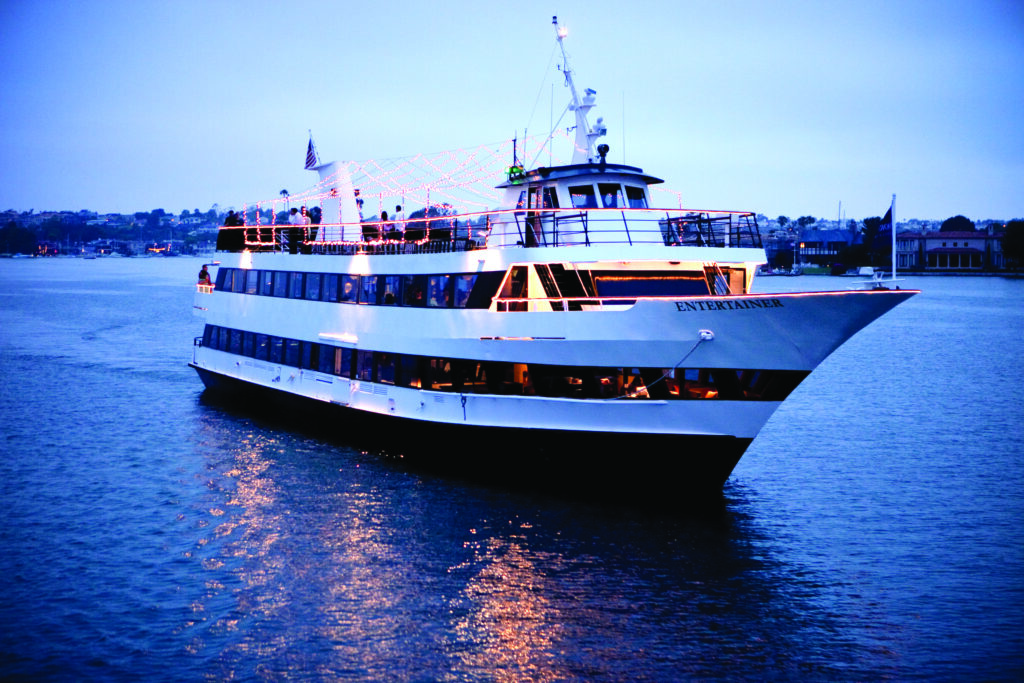 Last but not least, we have the Entertainer. Recently back from undergoing a full renovation, this vessel is better than ever. Its California coastal design includes rich woods, stone bar tops, and stainless steel and glass accents throughout. As the flagship of our Marina del Rey fleet, the Entertainer is the biggest charter yacht in the marina. It encompasses 6,600 square feet of event space across three spacious decks and is perfect for upscale dining excursions, sunset cocktail gatherings, and any type of celebration you can think of. The big bay windows and open lounge deck space make magnificent views easy to access while the lounge areas feature modern carpets in metallic tones, dazzling light fixtures, chic dining chairs, and more. But the glamour doesn't end there. Large new dance floors, comfortable deck furnishings, and white leather settees also set the scene—one that's been featured on television shows including David Tutera's Celebrations en Millionaire Matchmaker.
Experience Marina del Rey Like Never Before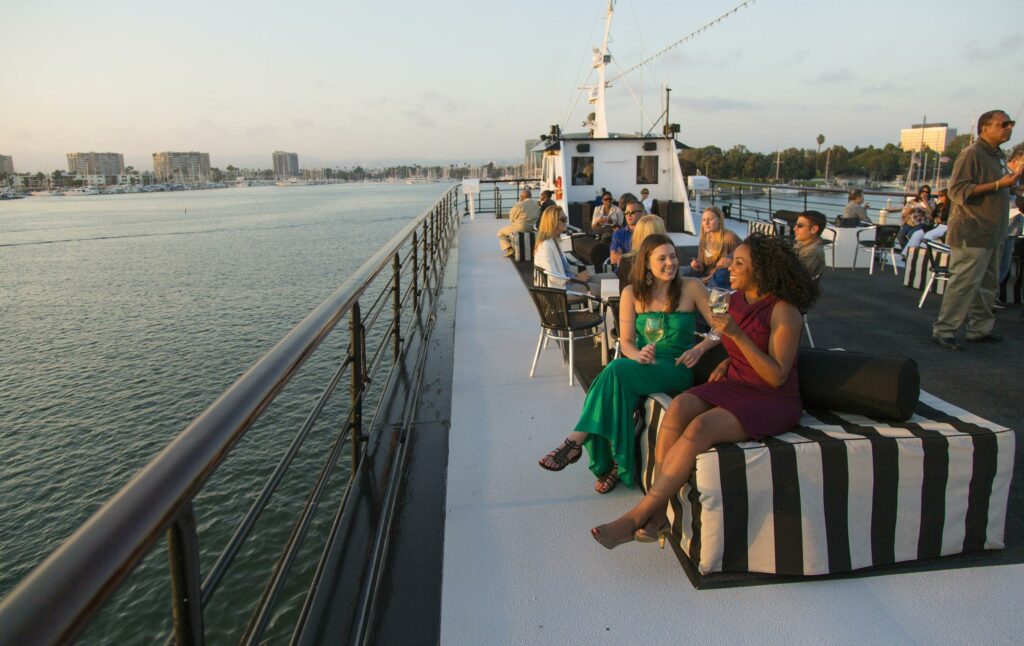 When you experience Marina del Rey from the high seas, it's an exhilarating experience, because not only do you get an up-close view of all the sights but this inviting waterside community's skyline — especially during sundown — is truly an awe-inspiring view to behold. While some social media posts try to do the experience justice, let's be honest: nothing beats the real thing. Viewing everything from your private yacht charter or yacht rental, you'll be able to see Burton W. Chace Park, a range of amazing sea life, and stunning beach spots all across the Los Angeles area, Southern California, Marina Beach, Mother's Beach, Playa Del Rey, and Venice Beach included.
How to Book Your Marina del Rey Yacht Charter with City Cruises
Now that you know what you can look forward to, the question remains: How do you book a yacht charter with City Cruises? The answer: Pretty easily. Just log on to the Host Your Group Event On the Water page, select the city of Marina del Rey, and then hit the Request Info button (or alternatively, phone the 800 number provided). If you opt for the former, you'll be brought to the intake form that asks a series of questions to help determine your needs. They include city, date, guest amount, type of event, and a space to add any details you desire so we can make suggestions and customize the experience to your requirements. You'll also need to provide contact information such as first and last name, email, and phone number. Once you submit everything, a representative will reach out to you promptly to begin the process of handling your request.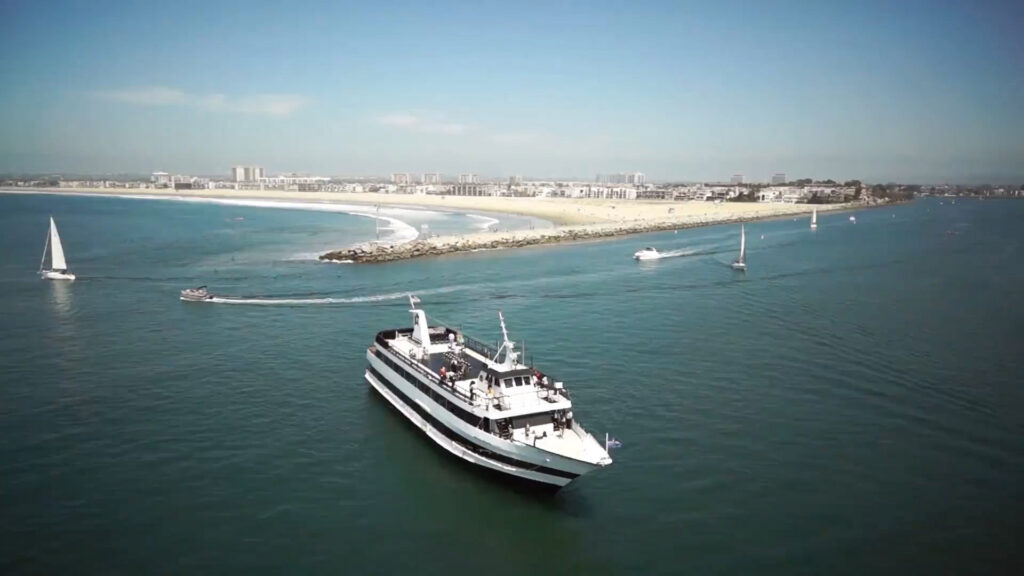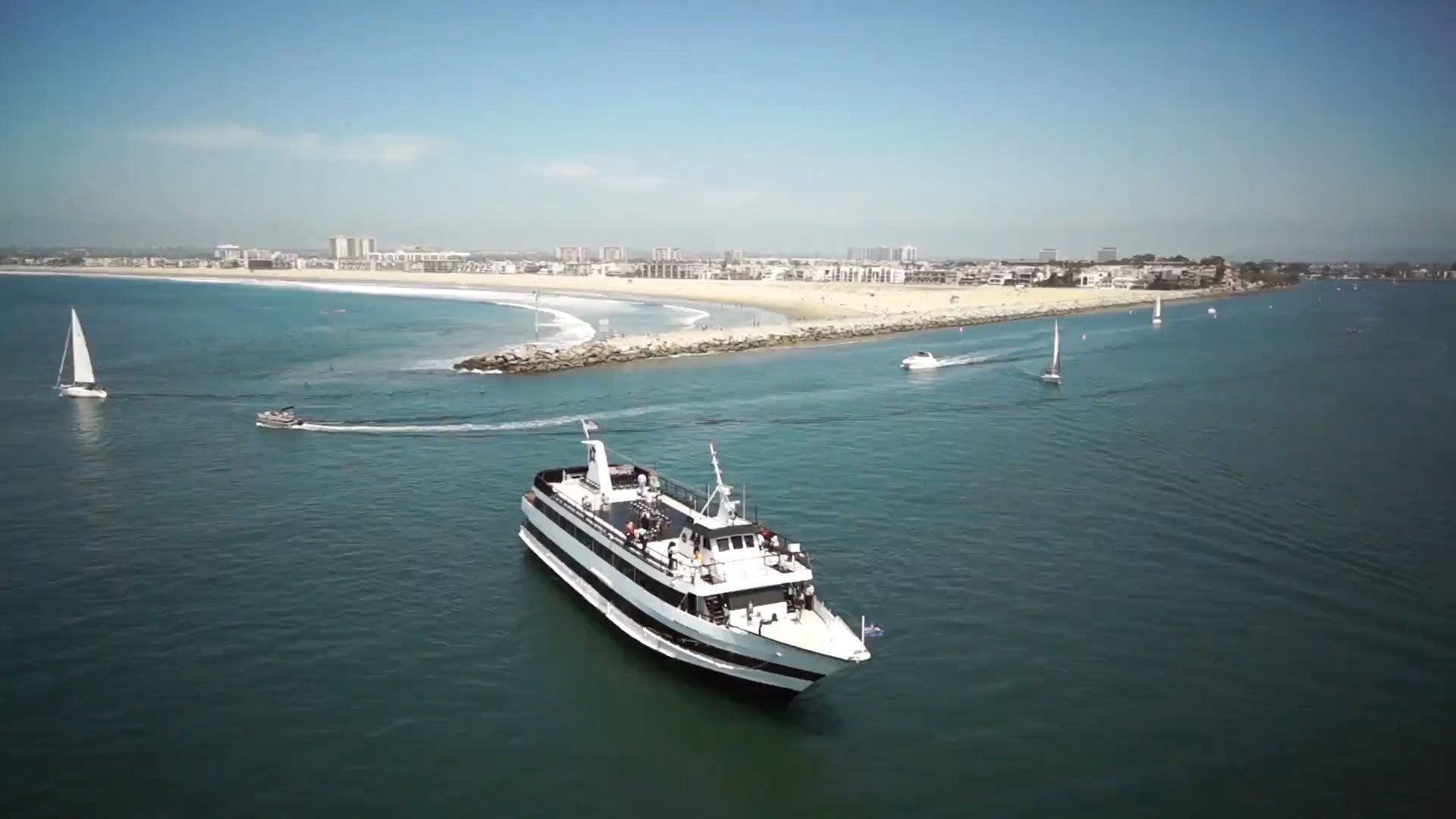 If private Marina del Rey yacht charters and yacht rentals are what you're keen to experience, then City Cruises is for you. Not only do we offer an extensive fleet of stylish vessels with access to spectacular sights all across the area, but the amenities on board are second to none. No matter what the occasion or number of guests, we can accommodate your needs and make sure that your event is unforgettable. Since you know that the best way to experience Marina del Rey is via the water, why not enjoy it in safely and style? That's what City Cruises can offer you so the only one question remains: What are you waiting for? Book your boat today! Fill out this form and an event planner will get back to you.