Picture this: a beautiful sunny day, a luxurious boat gently gliding along the tranquil waters of York, and a team of motivated individuals coming together for an unforgettable experience. Team building takes on a whole new dimension when you choose City Cruises York as your venue. In this article, we'll explore why team building is crucial for fostering better workplace relationships, communication, and productivity. We'll also dive into the unique advantages of team building on water and why City Cruises York is the perfect choice for your next team building event.
Why Team Building is Important in York
Team building is more than just a buzzword; it plays a vital role in building cohesive and high-performing teams. By engaging in team building activities, employees have the opportunity to develop stronger relationships, improve communication, and enhance teamwork. These activities foster a sense of camaraderie, trust, and understanding among team members, which directly translates into increased productivity and overall job satisfaction. Investing in team building is an investment in the success of your organization.
The City Cruises York Experience
Imagine stepping onto a luxurious boat, where the stress of the office melts away, replaced by a refreshing breeze and stunning views. City Cruises York offers a unique team building outing that combines luxury, relaxation, and inspiration. From the moment you step on board, you'll be greeted with warm hospitality, refreshing drinks, and a delectable cuisine that tantalizes the taste buds. As you navigate the picturesque River Ouse, your team will be immersed in a one-of-a-kind experience that will forge lasting memories.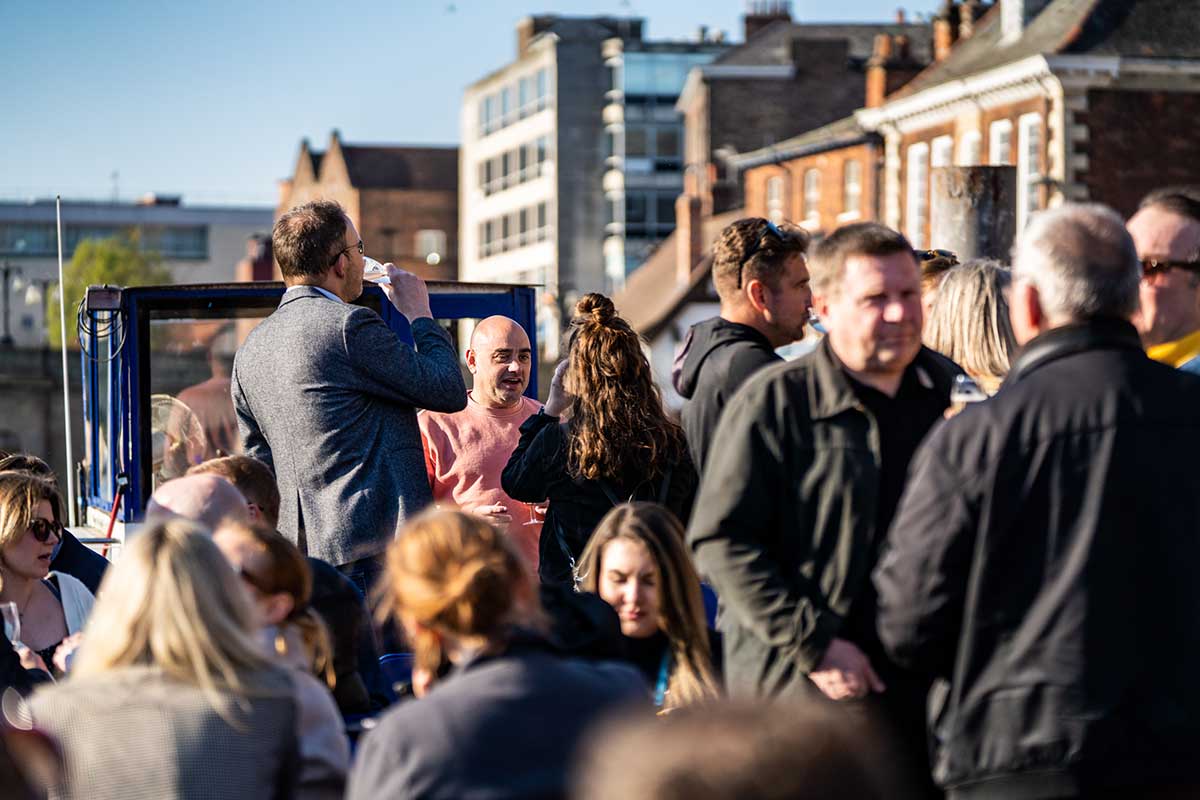 The Advantages of Team Building on Water
Team building on a boat offers a range of advantages that set it apart from traditional land-based activities. The serene environment of the water provides a sense of calm and relaxation, allowing team members to unwind and connect on a deeper level. The unique experience of being on a boat creates a memorable backdrop for team building activities, sparking creativity and encouraging out-of-the-box thinking. Whether it's navigating through challenges or working together to achieve a common goal, team building on water offers a refreshing change of pace that fosters personal and professional growth.
Team Building Event Options with City Cruises York
City Cruises York offers a variety of event options that can be tailored to your team building needs. Looking to entertain clients in an impressive setting? Consider a client entertainment event where you can showcase your hospitality and build stronger connections. If you prefer a more relaxed setting, after-work drinks on board provide the perfect opportunity for informal networking and team bonding. For a more formal affair, indulge in a lunch or dinner event with exquisite cuisine and breathtaking views. No matter the occasion, City Cruises York can customize the experience to meet your team building goals.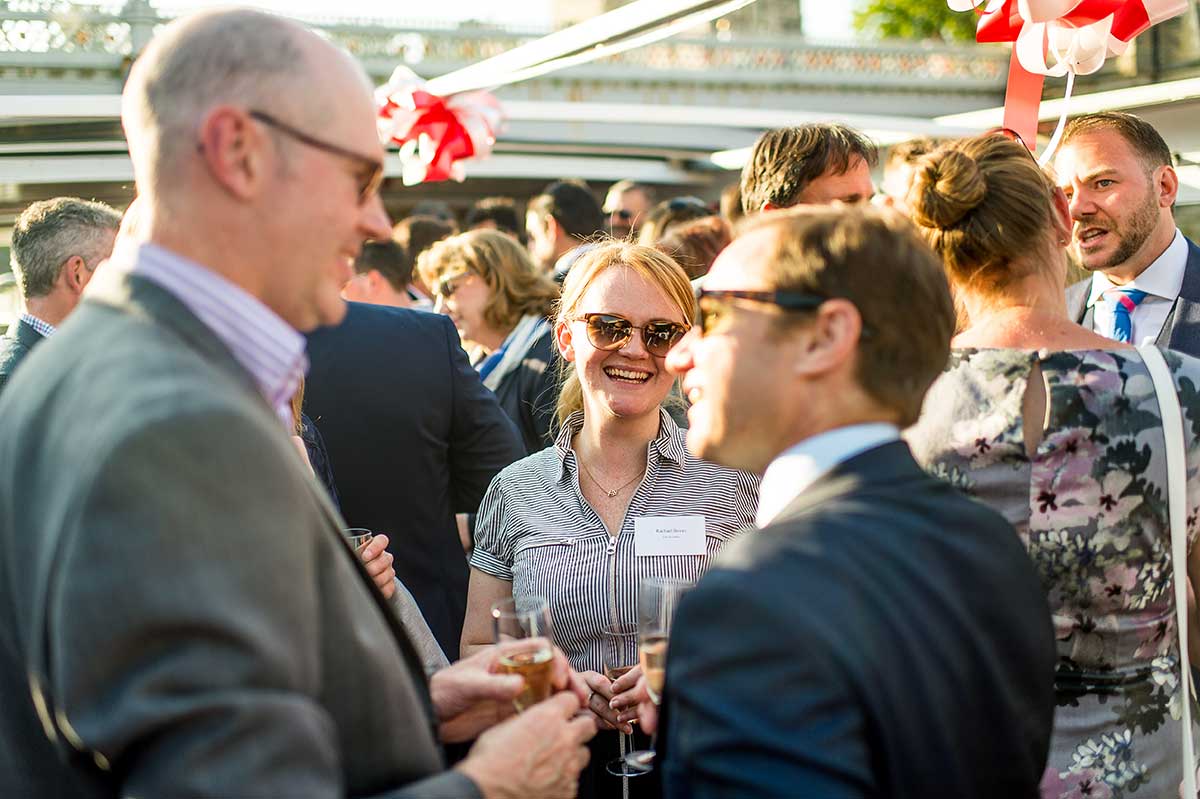 What to Expect: Food and Drinks
At City Cruises York, we recognize the importance of food and drinks in creating a memorable team building event. That's why we take pride in offering a diverse menu of fresh and mouth watering cuisine, including everyone's favorite – fish and chips, as well as other delightful options crafted by our talented local caterers. From irresistible appetizers to gourmet main courses and decadent desserts, our culinary offerings are designed to tantalize your taste buds and leave a lasting impression. To complement the delectable dishes, we provide a wide selection of beverages, including refreshing local beers and exquisite wines, ensuring that your dining experience on board reaches new heights of enjoyment.
Planning Your Team Building Event with City Cruises York
Planning a team building event with City Cruises York is a seamless process. Begin by envisioning what you want your event to look like: the ambiance, the activities, and the desired outcomes. City Cruises York's dedicated event planning team will work closely with you to turn your vision into a reality. We will guide you through the entire planning process, from selecting the right event package to customizing your drink choices and menus. With our expertise and attention to detail, you can rest assured that your team building event will be flawlessly executed.
---
In the world of team building, City Cruises York stands out as a venue that offers an unforgettable experience on the water. From the luxurious boat to the breathtaking views, the refreshing drinks to the delectable cuisine, every detail is crafted to create a unique and memorable event. By choosing City Cruises York, you're not only investing in team building; you're investing in the success of your team and organization. So, why settle for ordinary team building when you can embark on an extraordinary journey of growth, connection, and inspiration with City Cruises York? Get in contact with our Private Hire team today to kickstart your next team building activity!