City Cruises York, has recently announced a partnership with York RLFC and York City Football Club. This partnership will allow fans of both teams to experience the city of York in a unique and exciting way.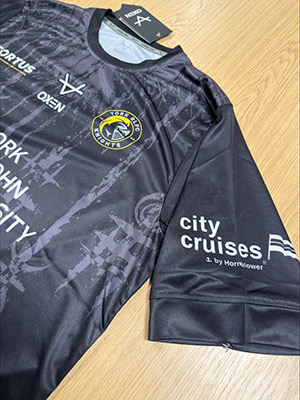 As well as continuing as an York RLFC Business Hub member and as a proud sponsor of player James Glover, this year City Cruises' logo will be prominently featured on both the Knights and Valkyrie warm up shirts. This partnership reflects City Cruises' commitment to supporting local sports and communities, and the company is excited to be a part of the York RLFC's success.
Chairman of York RLFC, Clint Goodchild, said: "As such an iconic brand of the city of York, it's great to be in partnership. We see a lot of alignment in the entertainment community and involvement aspects of what we do in the city. This is a long and continuing relationship to which we are excited about."
Building on the success of their partnership from the previous year, York City FC Foundation and City Cruises once again joined forces to acquire a large quantity of gifts, numbering over 150, which were then given to the City of York Council's community centres for distribution to families in need of assistance during the Christmas season.
In addition to this, the tradition of annual player visits to York Hospital resumed for the first time since the Covid-19 pandemic. Members of the first-team squad visited children who were in hospital during the Christmas season, distributing goody bags and bringing cheer to the wards.
Head of Fleet & Waterway Operations, Jo Dykes, said: "We really appreciate the amazing work York City FC Foundation do for families and the community in York.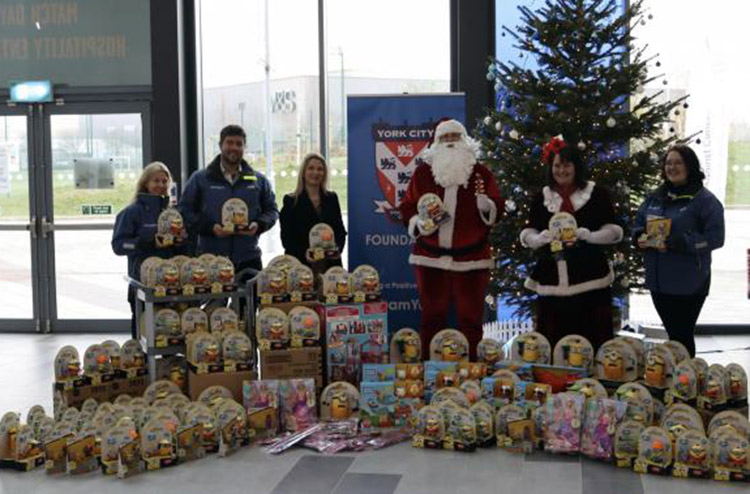 "We've been running Santa & Festive Experiences for more than 20 years at City Cruises and the delight it brings to young children is our motivation to keep it going year after year.
"Sadly, some families can't afford to see Santa. We don't believe any child should miss out on the joy of Christmas which is why we're delighted to support the fantastic work of the foundation as they provide gifts across the community hubs and York Hospital this Christmas."
City Cruises is excited to partner with both York City Football Club and York RLFC, and looks forward to welcoming fans of both teams on board for a unique and memorable experience.