If you're visiting the Los Angeles County area, one of your best bets for some fun in the sun is Marina Del Rey. "It's an ideal spot for a half-day getaway that conveniently takes you right to the water's edge," says the Los Angeles Times. This scenic coastal community, which sits between Venice and Playa del Rey, has so much to offer that we think you might want to hang around as long as you can. In addition to a slew of recreational activities, you can dine at a waterfront restaurant or in the open water.
Reconnect with the outdoors and soak in the sunsets and fresh ocean breezes in this seaside community known as one of the best places to live in California. Set sail, paddleboard, or parasail, or take a stroll along the coast. It's all in Marina Del Rey. Here are our recommended favorite things to do.
Things to Do on the Water
When in Marina del Rey, do things with water. In the water. Near the water. It's the perfect place-starting with paddleboarding. What is called SUP, or stand-up paddleboarding is most popular, especially lately with celebrities. What's great about Marina del Rey is that the water is calm, which is perfect for SUP, even if it's your first time.
There are several spots set up around the harbor including Fisherman's Village and Marina, aka "Mother's" Beach, which is ideal for newbies.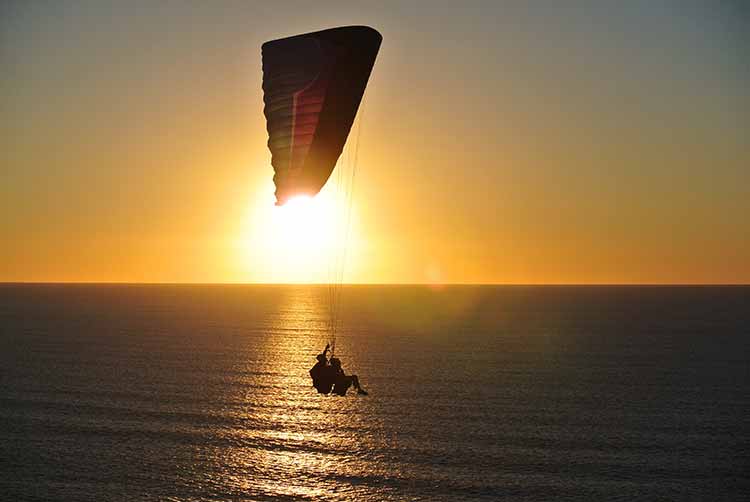 Marina del Rey is also an ideal place for parasailing. Whether it's your first time or you've done it before, you'll catch some fantastic panoramic views of Venice Beach Boardwalk and Santa Monica Pier. You can choose 500- or 800-foot rides through Marina del Rey Parasailing.
Get whisked up above the Pacific Ocean and observe frolicking dolphins while being part of the quiet and beautiful skyline. Enjoy the boat ride for the remainder of your time while not up in the air and feel the ocean breeze while admiring amazing surroundings.
Things to Do Near the Water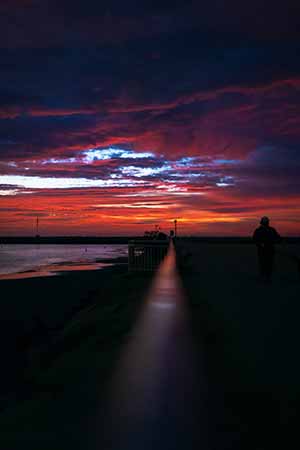 Take your bike, or rent one as you can peddle along Marina del Rey's Marvin Braude Coastal Bike Trail, which is a 22-mile coastal path. It's between Will Rogers Beach and Torrance Beach. On weekends it's a great spot to take a break at the Marina's Fisherman's Village where you can get some ice cream and listen to free, local music.
Check out Fisherman's Village. You'll do a double take when you see this quaint, harbor front that looks like a New England seaport village. Whether you are strolling along the harbor front and watching the boats go by, or stopping to watch the wildlife, the views are perfect.
Find fresh fruits and vegetables at the Marina del Rey Farmers Market. Taste samples from local vendors, as well. You'll also find handmade gift items and beautiful floral arrangements. The market is held on Saturdays from 9 a.m. to 2 p.m., rain or shine.
The views are perfect, whether you are strolling along the harborfront and watching the boats go by or stopping to watch the wildlife. There are also tons of shops and many fine restaurants.
Through spring and summer, you'll have the chance to check out live music on Saturdays and Sundays. From country and blues to Salsa and R&B, there's something for everyone to enjoy.
Hop on board the WaterBus during the summer to get you where you need to go or for a quick cruise around the Marina Harbor.
Dining Spots at Marina del Rey
Marina del Rey has come a long way from the typical waterside fare. Try Salt. "Located on the bottom floor of the Marina del Rey Hotel, Salt has one of the best views of the marina, and their outside deck is the perfect place to watch the boats go by while pretending you're Gwyneth Paltrow," says The Infatuation. They have a nice breakfast and brunch but an even better choice for dinner. Order the seafood tower, kung pao octopus, or lobster pasta.
How about a little farm-to-table cuisine? Cast & Plow's menu informs diners which farm grew the berries in their breakfast parfait and which winery produced the evening's glass of wine. Ingredients are locally sourced creating California cuisine in its truest sense. The views of the marina and fire tables provide an amazing place to relax and enjoy stunning seaside views at The Ritz Carlton's signature restaurant.
If you stick around late, check out Killer Café, which is one of the only restaurants that are always open in Marina Del Rey. This 24-hour restaurant has the comfort food you crave from Killer Nachos to the Café Club. There's also the homemade lasagna. It all goes great with a specialty drink, beer, or wine.
Cruise Around Marina del Rey for Brunch or Dinner
Start your Marina del Rey Premier Brunch Cruise with a glass of champagne and make it bottomless throughout the two hours ride. You'll enjoy a buffet brunch featuring American breakfast dishes, seasonal lunch entrees, and delectable desserts. Live entertainment and gorgeous ocean views make this a brunch you won't forget.
Dinner couldn't be more unforgettable than when on the Marina del Rey Premier Dinner Cruise, a two-and-a-half-hour experience that is available on Fridays and Saturdays. You'll enjoy the comforts of a luxury yacht while taking in the sights around Marina Del Rey. Dinner features a plated dinner with a touch of local ingredients. DJ entertainment and cocktails for purchase round out the cruise. After dinner, it's off to the yacht's outdoor deck as you take in sights, including the beaches and even the homes of celebrities.
Original post date: February 13, 2023