Encompassing 400 acres of Balboa Park near downtown San Diego and home to more than 650 different species of animals, the world-famous San Diego Zoo is one of the most popular San Diego attractions for travelers of all ages.
Founded in 1916, the zoo pioneered the concept of more humane, open-air enclosures for its animals to mimic their natural environments, and today it's a leader in conservation efforts and zoological research.
Our essential San Diego zoo tips will help you have the best possible visit
Lions and lemurs and polar bears…and elephants…and koalas…and penguins…and so many more, oh my! From its incredible biodiversity to its trailblazing conservation work, viewing and learning about the zoo's 4,000-plus animals is a treat for everyone.
Here are our top tips for making the most of your San Diego Zoo visit.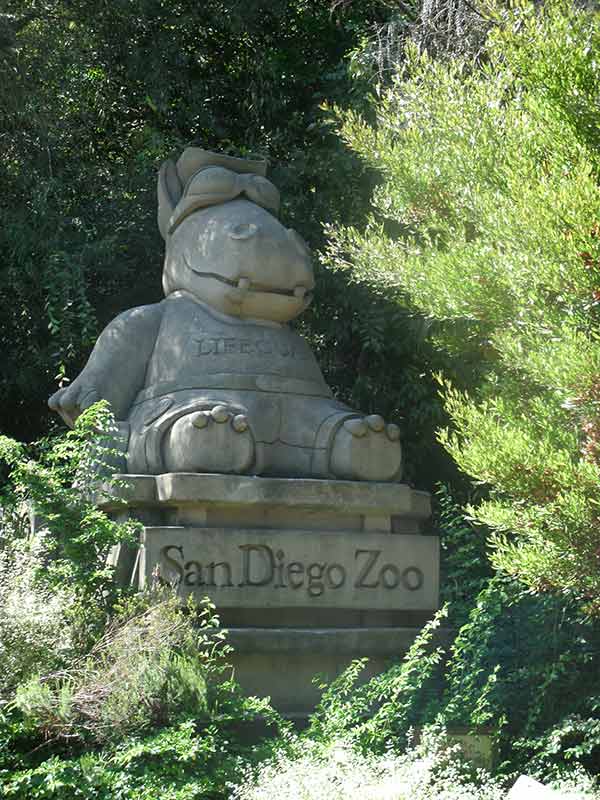 1 Go early for the best, least-crowded experience
Especially on weekends, the San Diego Zoo can get crowded fast. Arrive early— right at the 9am opening—to avoid the worst of the crowds and the southern California heat.
2 Visit on a weekday
Another great way to avoid crowds is by visiting during the week instead of the weekend.
3 Take the guided bus tour to get the lay of the land
The San Diego Zoo is big, so in order to orient yourself, start off your visit with the free guided bus tour that's included in the cost of your entry ticket. It takes roughly 35 minutes and includes tons of helpful tips and information.
4 Use the Kangaroo bus to get around faster
Another way to get around the zoo with ease is by using the Kangaroo Express Bus, which runs around the grounds and makes stops at four different locations.
5 Check the schedule for fun activities like animal feedings and educational talks
From seasonal events like the holiday Jungle Bells festivities to daily goings-on like animal feedings, there's always something new and fun happening around the zoo. Look at the website, check the zoo's social media pages, and ask zoo staff for information so you can plan your day around preferred activities.

6 Research special experiences in advance
The San Diego Zoo offers many exciting and educational bookable experiences, like early morning cheetah viewing or going on a behind-the-scenes VIP tour. These exclusive experiences will need to be booked in advance, so check out the Special Experiences section of the San Diego Zoo website to see what's available.
7 Make reservations for dinner
If you'd like to dine at Albert's Restaurant, the sit-down spot in the Lost Forest, you'll have the best chance of being seated right away when you make reservations in advance. But if you'd rather save money, you're also allowed to bring your own food into the park.
8 Wear comfortable walking shoes
Even with park transportation like the Kangaroo Bus, you'll still be doing a lot of walking, so wear comfortable, all-day shoes.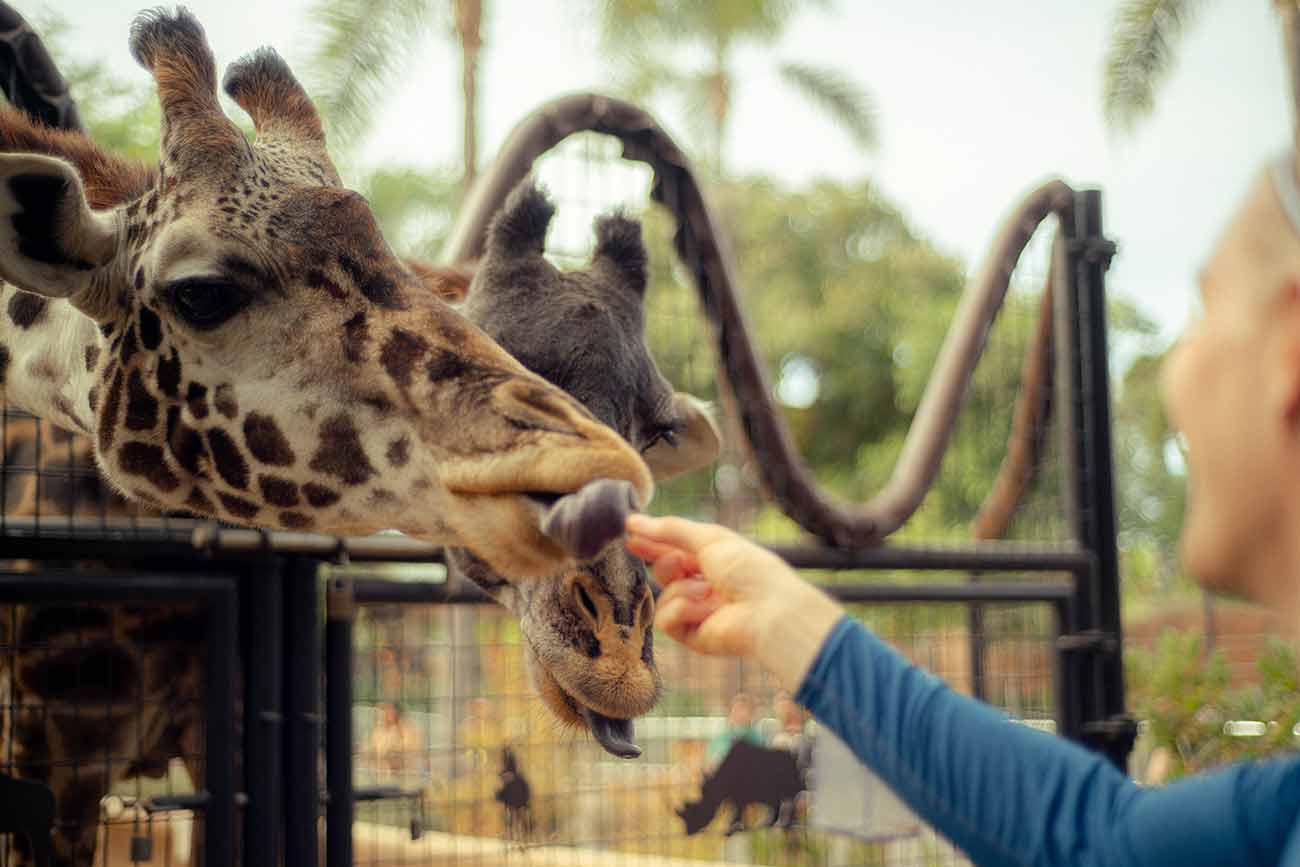 9 Be prepared for hot weather
Visiting the San Diego area in the summertime? It can get pretty hot, especially in the middle of the day. In July, the average high temperature is 76°F, so be sure to pack sunscreen and plenty of water.
10 Parking is free but limited
The parking lot in front of the zoo entrance is free but can fill up fast. Luckily, there are several overflow lots nearby with tram service to the entrance.
11 Make time to visit the Safari Park
Located roughly 35 miles away from the San Diego Zoo, the San Diego Zoo Safari Park is a separate wildlife park that's operated by the San Diego Zoo Wildlife Alliance, the same nonprofit as the zoo. On 1,800 acres of vast, savannah landscapes, visitors can go on a safari-style experience to view some 3,600 animals across more than 300 species, including giraffes, rhinos, and cheetahs.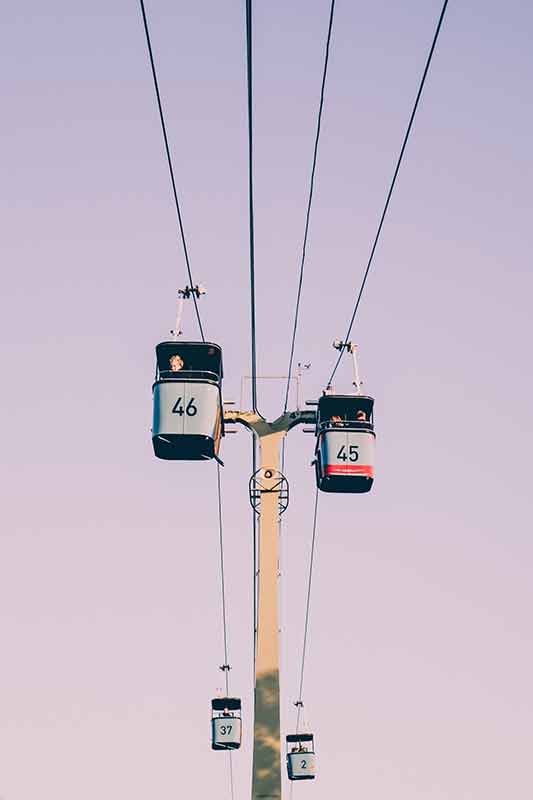 12 Get a bird's-eye view with the Skyfari aerial tram
Take a break from walking and soak up views of the animals (and humans) below by going for a ride in the aerial Skyfari tram, which soars over the zoo grounds and offers lovely views of Balboa Park.
Booking admission to the San Diego Zoo with City Experiences comes with special perks, including unlimited rides on the aerial tram.
13 Consult the zoo's volunteers or the official app
If you need assistance locating a certain animal habitat or just have a general question, either look for the volunteers in red shirts or download the San Diego Zoo app for directions, advice, and much more.
14 Don't waste time looking for giant pandas
For years, the San Diego Zoo was famous for its giant-panda exhibit and even had numerous baby pandas born at the zoo. Today, however, they're no longer in residence—as all giant pandas are officially owned by China, they were returned to their home country in 2019. But there are still plenty of other amazing animals to see at the zoo, including red pandas!
15 Take advantage of kid-friendly areas for break times
Need to sit down and rest for a bit? Head to play areas like the Wildlife Explorers Basecamp, where kids can run, jump, swing, and explore in a safe, themed-habitat environment.
Get more out of your San Diego trip with City Experiences
After exploring the zoo, be sure to check out what else America's Finest City has to offer, like visiting SeaWorld San Diego, going on a whale-watching tour, checking out the famous sea lions, or sailing around the harbor with City Cruises.