Heading to the Big Easy? Don't leave town without stopping by these renowned music venues.
When you think of New Orleans, Louisiana, you probably think of beads, bacchanals, and Bourbon Street. But visitors can also enjoy spectacular views, endless entertainment, gorgeous architecture, and much more. And, of course, lots of partying!
Luckily it doesn't matter when you visit New Orleans — whether it's Mardi Gras in March or Jazz Fest in May, the city is jumpin' every night all throughout the year. And, travelers don't just go for the crab cakes, beignets, chicory coffee, and all the delicious Cajun and Creole cooking. No, they also go for all the great jazz clubs and music venues.
As we've previously explained, while it's not known exactly when jazz was born, there's a good chance that New Orleans is the place from where it all began. Plenty of jazz greats hail from the city, including Louis "Satchmo" Armstrong, Jelly Roll Morton, Wynton, and Ellis Marsalis, just to name a few. That's why we've rounded up a few of our favorite Jazz and Blues venues and clubs below, so the next time you make it to New Orleans, you'll know exactly where to go!

The Spotted Cat Music Club – Located on the famous Frenchman Street, "The Cat" — as it's known by locals — brings down the house as an international destination for jazz music with local beer, wine, and spirits, as well as live shows seven days a week. This is one club you don't want to miss!
Snug Harbor Jazz Bistro – Snug Harbor has been showing live jazz for over 30 years, along with delicious cooking at reasonable prices that reflects the cuisine of the region. Snug is situated in three rooms of a renovated 1800's storefront located just outside the French Quarter. With a full bar and dining menu, you can't go wrong with popping into Snug Harbor.
The Jazz Playhouse – Located in The Royal Sonesta New Orleans, The Jazz Playhouse is one of the best jazz clubs in New Orleans, showcasing some of the city's greatest musical talent and serving creative cocktails and mouthwatering appetizers in a luxurious environment.
Three Muses – For a smaller, more intimate venue, Three Muses is a must visit — with a unique menu that skews Asian fusion and plenty of live music, drinks, and ambiance, you'll be glad you popped in.
Maison Bourbon Jazz Club – The Maison Bourbon Jazz Club is one of Bourbon Street's oldest live jazz clubs and is "dedicated to the preservation of America's classical music." As one of only two jazz clubs still on Bourbon Street, this gem is beloved by visitors and locals.
The Blue Nile – As the club that started the music craze on the Frenchman strip, it's tough to beat The Blue Nile. With a slew of beers on draft, some of the best jazz in the city, and a carefully curated cocktail menu, you're in for a fun time.
Tipitina's – Started as a neighborhood juke joint in 1977 by a group of young music fans, Tipitina's is one of New Orlean's most notable clubs. Depending on when you go, you might hear top-notch jazz, funk, soul, rock, R&B, reggae, or zydeco, separately or all at once.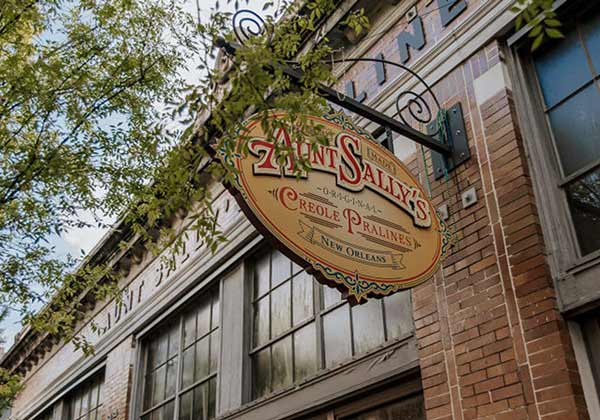 And, once you've worked up an appetite listening to jazz, you'll want to sample some of the best eats that New Orleans has to offer. Looking for an easy and affordable way to do just that? Check out the New Orleans Food and History Tour. With a unique cuisine that draws inspiration from French, Spanish, Italian, African, Creole, and Cajun communities, you'll be hard-pressed to find a place with such unique gastronomy. On the tour, you'll unravel the history of the dishes you'll be sampling from six small businesses in the French Quarter.
Speaking of which, to burn off some of that delicious grub, try embarking on The Secrets & Highlights of the French Quarter, a walking tour of the area. You'll enter the Presbytère Museum and check out exhibits that detail Mardi Gras and Hurricane Katrina; wander the most historical spaces of Jackson Square; visit the most haunted structure in the French Quarter and pass through its infamous séance room; and finish by tasting a beignet from the world-famous Café du Monde.