When you think about what you'll do to celebrate your mom for Mother's Day, make it happen in Sacramento. When you think of California, Sacramento might not be the first city that comes to mind but push it front and center and you'll find out that this city is a hidden gem in the Golden State. As the capital of California, this city has a cool historic old town, lovely attractions for the family, a restaurant scene you don't want to miss, and so much more. It's a great way to spoil your mom or any of the other mothers in your life.
Check Out Sacramento's Artwork and Flowers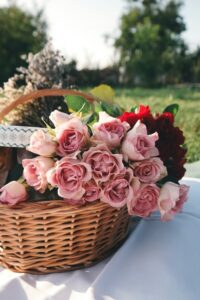 There are many things to do in this city. And since you're in the state of California, take mom and head over to the Crocker Art Museum. This museum is known for having "the world's foremost display of California art and is renowned for its holdings of European master drawings and international ceramics," according to the website. This museum features diverse exhibitions, numerous programs to go along with its collections, and events. What's even cooler is that the first floor is a dedicated education center.
What better thing to do than smell the roses with your mom for Mother's Day. Don't just buy her a bouquet. Instead, head over to McKinley Rose Garden, a little slice of heaven in Sacramento. The park opened in 1871 and was privately owned. Purchased by the city of Sacramento in 1902, it was renamed in honor of President William McKinley. Developed in 1928, the rose garden has more than 1.5 acres and over 1,200 roses.
Keep up with the blooms for mom as you head over to UC Davis Arboretum and Public Garden. With approximately 100 acres of gardens, this is a perfectly tranquil spot to take your mother and dote on her. It was founded in 1936 to help support the research and teaching efforts at the University of California. Mom will love taking in the beautiful roses, salvia, forsythia, California poppies, and so much more.
Check Out Sacramento's Culture and Offerings for Mother's Day
All aboard and head over with mom to the California State Railroad Museum. This might be a little different than your typical Mother's Day excitement, but it's a great way to learn and find out all things railroad in California. The railroad system is fascinating, so it will make this special day even more memorable. There's so much to learn and the museum has essential in preserving stories and collectibles as part of this important history.
Get a handle on all things Mother's Day, grab mom (or your wife, sister, or aunt), and head over to the Handle District, within the boundaries of 18th Street, 19th Street, L Street, and Capitol Avenue in Midtown Sacramento. The single-block Handle District has 18 places to eat, including some of the region's top restaurants. Here you'll find chocolate boutiques, curated wine collections, breweries, and a top-notch coffee house. Buy your mother a gift at one of the district's great shops.
The Leland Stanford Mansion State Historic Park is a great spot to take the mother in your life for Mother's Day. The mansion was originally built in 1856 by a Gold Rush merchant and is right out of the Victorian era in California. Inside the 19,000-square-foot mansion, you'll find 17-foot ceilings, gilded mirrors, carved moldings, restored woodwork, historic paintings, 19th-century style gardens, and so much more. It was in 1978 that it was purchased by the State of California to be used as a state park. It was deemed a National Historic Landmark in 1987.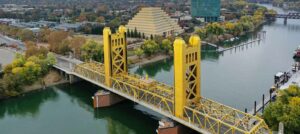 Brunch and Dining with Mom on Mother's Day
What would Mother's Day be without a delectable brunch in Sacramento. The Firehouse Restaurant has been serving in style for over 60 years and is the perfect spot for the family to celebrate the moms in your life. This elegant spot is known for its wine collection and locally sourced menu. Enjoy dishes such as pumpkin gnocchi, seared Chilean sea bass, clams & Bucatini pasta, and more.
For drinks and light bites, step aboard the Mother's Day Sights & Sips Cruise. You're sure to make lasting memories to treasure from your day on the water. The mother in your life will enjoy her day cruising along the Sacramento River. The one-and-a-half-hour cruise features first-come, first-serve cocktail seating, DJ entertainment, and a flower for every mother when disembarking. Small bites are available to purchase.
Sacramento is a great place for you and your family and the mother in your life to spend the day together for Mother's Day. There's something for everyone to enjoy. And mom will love it.