If you love scouring for bargains on everything from vintage records and jeans to antique rocking chairs and old magazines from the 1950s, then you'll love all the great indoor and outdoor flea markets scattered throughout New York City.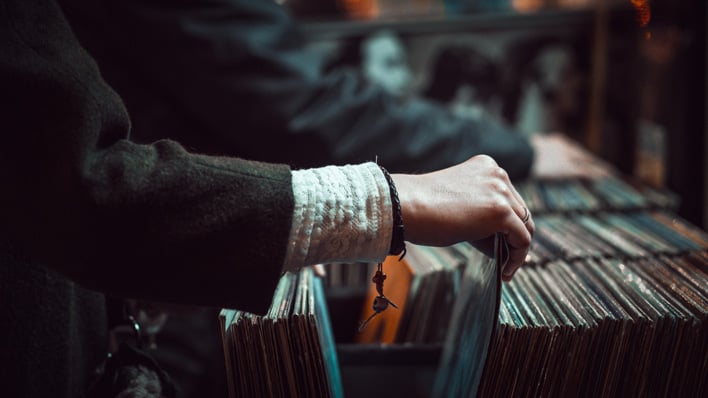 The term that gives name to this fun pastime is a misnomer imported from Paris. According to historians, the term "flea market" first sprang up in the 1880s, when an unknown bargain hunter looked upon" an outdoor bazaar "with its rags and old furniture and dubbed it le marché aux puces ("market of fleas"), because of shoppers' perceptions that some of the more time-worn wares sold there carried the little bloodsuckers," writes Mental Floss.  
Such flea markets are obviously quite different today. And they are so much fun to browse! Here are the best NYC bazaars in every borough to hunt for trinkets, clothes, furniture, jewelry, and anything else you can imagine.  
Manhattan Flea Markets
The outdoor Chelsea Flea is open every Saturday and Sunday from 8 a.m. to 4 p.m. year-round, rain or shine. Located on west 25th Street. The market has 50 to 60 vintage and antique vendors. It's also free to enter. While the market allows dogs and service animals, "consider extreme weather conditions before bringing your pet to the market," chelseaflea.com says. It's a wonderful place for those who love fun costume jewelry and unconventional furniture, art, ceramics, and so much more according to Timeout.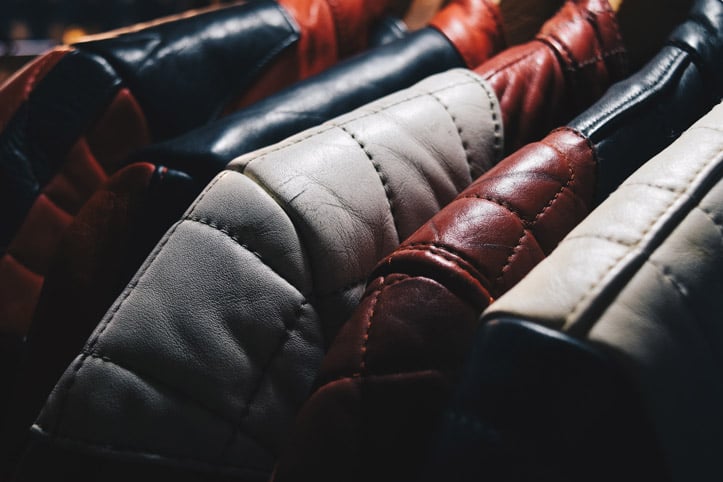 Grand Bazaar NYC is the oldest flea market in New York City. It was started in 1979 by a group of parents trying to raise money for their children's schools. "Today, we're the only purpose-driven market that donates 100% of its profits to four public schools, funding arts, enrichment, and classroom essentials for over 2,000 children," says Grand Bazaar NYC. Located on West 77Th Street, the market is open every Sunday year-round and is indoors and outdoors. You'll find many  different types of goods offered by more than 100 merchants. If you're hungry, there's a food court on site. Also, check out their themed and seasonal events as well as pop-ups. 
The Nolita Market is where to find everything from jewelry to hats and baby clothes. Located in Soho on Prince Street, the artisan market is open Friday, Saturday, and Sunday from 10 a.m. to 7 p.m. from March through December. Some vendors take custom orders. You can find handmade jewelry here and hand silkscreened T-shirts. 
After a day of Manhattan flea market shopping, take a load off your feet by jumping on the New York Signature Dinner Cruise. You don't need an occasion to make an unforgettable memory. You'll take in New York City's skyline from the East and Hudson Rivers. The two-and-a-half-hour cruise features a dinner buffet, onboard entertainment with a DJ, access to an open-air rooftop lounge, and a guaranteed table for your party size. 
Brooklyn Flea Market Heaven
Brooklyn is all the rage these days. And not just to live and be seen. Head to Brooklyn where there are some great flea markets. Start with Artists & Fleas Williamsburg, which was established in 2003. Every weekend you'll find 50-plus sellers offering fashion, vintage, art, and design goods, plus much more. It's open Saturdays and Sundays from 11 a.m. to 6 p.m. "At a time when shopping has become a click and daily cardboard box delivery, Artists & Fleas is a conductor of human-to-human transaction—where stories are as plentiful as products," says the Artists and Fleas website.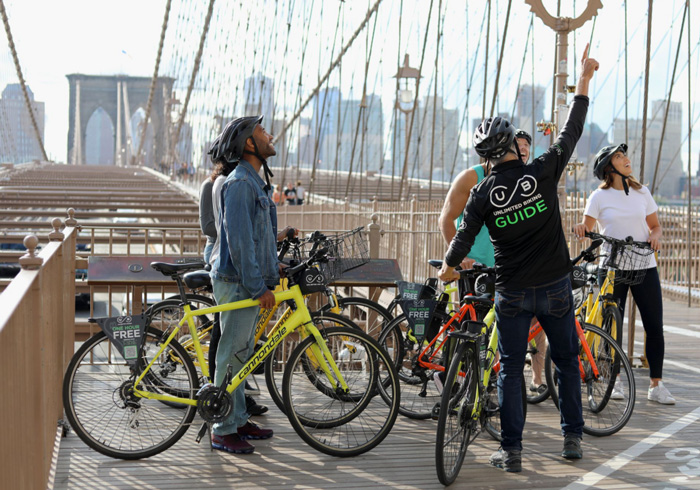 Brooklyn Flea may be closed for the winter but get ready for it to reopen in spring. It was founded in 2008, and is a top spot for people who love to hunt for collectibles, vintage clothes, jewelry, and art. Brooklyn Flea is in the DUMBO section of Brooklyn, is free to enter, and is open rain or shine, from April to December. 
And while you're in Brooklyn, there's no better way to see this great borough than by bicycle. Take the NYC: Brooklyn Bridge Bike Tour with a New York City licensed tour guide. You'll start by biking through lower Manhattan and see iconic landmarks. Then you will bike across the historic Brooklyn Bridge. Make sure you have your camera or phone handy when you stop. Get spectacular views of the scenic Manhattan skyline from Brooklyn Bridge Park and stop at Jane's Carousel and Brooklyn Heights.  
Check Out Flea Markets in Queens and The Bronx
The Queens Night Market is great for families and features as many as 100 independent vendors. You'll find a variety of merchandise as well as cultural performances and food. Here you can sample tasty bites from 80 countries. The market is behind the New York Hall of Science in Corona, is open from 5 p.m. to midnight on Saturdays and is scheduled to return in spring 2023. 
Head on over to Astoria where you'll find Astoria Market, which is open on Sundays in the Main Hall of The Beer Garden at Bohemian Hall. The free market "brings together artists, bakers, and designers to showcase the creativity and talent that's brewing in Queens and beyond," says the Astoria Market website. Here you'll find handmade and vintage goods as well as baked items. 

When in the Bronx, visit Fordham Flea, which features art and craft items, knick-knacks, body and self-care products, apparel, and accessories. Get ready for this flea when it returns in Spring 2023. It's a "space for artists, merchants, and vendors to showcase their skills," says Masc Hospitality Group.  
With so many cool flea markets in New York City, you're sure to find something to treasure or a gift for a friend or family member. Happy hunting!