Whale Sightings 10/31/22 to 11/06/22 Please find the Naturalist Notes for the week of 10/31/22 to 11/06/22 from the onboard team of naturalists for our New England Whale Watching tour in partnership with the New England Aquarium.  
10-31-22
תצפיות בשעה 10:00 שעון לווייתנים
Good Afternoon, Whale Watchers!
Today's Halloween Whale Watch headed out on the Aurora in search of wildlife, and it was all treats, no tricks! We started with a single Humpback Whale on the way to Stellwagen Bank who was clearly on a mission, moving quickly beneath the surface. We decided to head for the northwest corner itself, where we found at least five Humpback Whales nearby! We were able to ID Dross, Clamp, Spoon and Sword, with another to be identified later. These whales all seemed to converge from different directions, monster mashing together in a large association, though it was short lived. Dross took some gorgeous dives before ghosting off with her companion, while Spoon, Sword and Clamp decided to stay nearby. These animals were taking it easy, hanging out right next to the boat for most of the trip, only taking brief dives and then surfacing next to us again. This made for some amazing looks! Towards the end of the trip, these three seemed to properly start logging (or resting) at the surface, and with that, we bid them farewell and started to make our way back towards Boston. On the way home, we even spotted three more whales off the bank in the same area, two Humpback Whales and a Fin Whale. It made for a great ending to our spooktacular day on the water! 🎃
עד לפעם הבאה!
David, Chelsea & Emily
11-01-22
תצפיות צפייה בלווייתנים
אחר צוהריים טובים
Happy November! Today we traveled out to the NW corner of Stellwagen Bank National Marine Sanctuary to find 8-10 scattered humpbacks in the area, as well as many diving and flying northern gannets. We mainly found humpbacks deep foraging in pairs throughout the trip, the first pair however, Dross and Crossbeam, were taking a snooze in the midst of feeding bouts.  We also spotted Clamp, Chablis and a few other singles in the distance. We also watched a pair, A-Plus and Pixar, suddenly join up with a third humpback, and that's when things got interesting! This 3rd humpback was a veteran male, Orion. First A-Plus would surface on her own, then soon after Pixar would come up quickly behind her and head thrust (see photo). Then Orion would surface quickly after behind Pixar, often traveling in a different direction and head thrashing as well. At one point, a fourth whale Chablis was rolling around in the mix too! While Stellwagen Bank is a feeding ground, occasionally during the tail ends of the season we will see some hormonal-type of behavior. We can only hypothesize what this group was doing at the surface, but it was certainly exciting to watch!
לחיים
לורה וצ'לסי
11-02-22
תצפיות בשעה 10:00 שעון לווייתנים
אחר צוהריים טובים
The 10am whale watch headed out to the northwest corner of Stellwagen Bank in search of wildlife. We were happy to spot multiple humpbacks, and first spent our time with the group of three – Diablo, Orion, and Sword. These whales were likely subsurface feeding and were taking longer dives, so we moved on to the pair of Dross and Crossbeam. These two whales have been spotted consistently together the last few days, so it's interesting to see this association continue to develop. When we arrived, these whales were traveling, but seemed to get sleepy and started to log. Their slow pace enabled us to get some great looks at these animals, before turning back to Boston! We spotted a few harbor seals and a small group of harbor porpoises on the way to and from the bank – a great way to finish up our trip!
Kate and Emily
11-03-22
תצפיות צפייה בלווייתנים
אחר צוהריים טובים!
What a spectacular day out in the Stellwagen Bank National Marine Sanctuary! We first traveled out to the NW corner, which was quieter than it had been the last few days, except for a nice sighting of a fin whale. We made our way south along the western edge of the bank, spotting one elusive humpback. We continued on near the SWC in outstanding visibility (especially for November!), and we started to see in the distance what is known as a "white picket fence" of whale blows on the water. We estimated there were 35-50 humpbacks within a couple mile radius! From what we observed, most of the groups of up to 2-5 whales were working together in tight groups underwater subsurface feeding, and overlapping often in their foraging. Amongst the humpbacks were at least 200-300 white sided dolphins as well. And we can't forget the birds! Species we spotted were northern gannets, eiders, common loons, all 3 scoter species, great shearwaters, gulls, cormorants, and dovekies!
We spent most of our time with a group of 12+ humpbacks that were all feeding on a prey patch beneath the surface. They eventually joined up as a mega group at the end, which consisted of Sprinkles, Bolide and Calf, Bounce, Crinkle, Lollipop, Ganesh 14 Calf, Cajun, Spell and calf, 3.14, and Brine. Our captain sat safely out of gear during the trip, and at many points during the trip several of these whales swam right under the boat, crisscrossing in all directions! The two calves we saw were also very curious to our boat.
Honestly one of my favorite days of the season – you never know what surprises will come in November! Also great timing to celebrate the 30th anniversary of the Stellwagen Bank National Marine Sanctuary, which officially turns 30 tomorrow!
לחיים
Laura & Olivia
11-04-22
תצפיות בשעה 10:00 שעון לווייתנים
אחר צוהריים טובים
What an awesome and spectacular fall whale watch! The Asteria traveled towards the southern section of Stellwagen Bank and were ecstatic to find a "sea of blows" from a pile of humpbacks. This whale soup was first seen yesterday, and we estimate that today there were at least 30 individuals scattered in the area. These whales were grouped in small associations of 2-5 and were forcefully feeding, exploding to the surface rostrum first in a sea of white water. These associations would join before our eyes – forming larger groups – before quickly splitting again. Most of the whales were likely subsurface feeding, but we also got to see some kick-feeding when we first entered the area! Between all the feeding – we also saw numerous calves (we've been able to ID at least five) who were bouncing around the area and moving from group to group. Of the numerous humpbacks, we've been able to ID Arcus, A-Plus, 3.14, Campground, Crinkle, Ganesh 14 Calf, Sprinkles, Sprinkler, Toboggan and the numerous mom/calf pairs which included, Spell and calf, Bolide and calf, Zeppelin and calf, Venom and calf, as well as the famous Salt and Miso. 
איזה יום נהדר!
קייט וצ'לסי
11-05-22
תצפיות בשעה 10:00 שעון לווייתנים
ערב טוב, שומרי לווייתנים!
Today the Aurora headed towards the southern part of Stellwagen Bank in search of whales. As we approached, we found four Humpback Whales, with one of them making quite a splashy ruckus at the surface. It was a young calf, who was tail breaching, flipper slapping and chin breaching! As we watched this energetic youngster, another energetic calf tail breached next to it! Within minutes, their mothers surfaced nearby. It turned out to be Venom, Bolide and their calves. Our moms were taking longer dives, while their calves wiggled, stretched and rolled around near the surface. At one point, both calves surfaced right next to us, seemingly curious about our boat. It was very exciting to see these calves, as we have watched them "grow up" over the course of the season. They seem to have learned so much, and we are hopeful to see them again in the coming years to become adults in this growing population. As we were getting our last looks and saying goodbye to our whales, Venom's calf started to breach, making for a spectacular end to our time on the Bank! Several Northern Gannets and a brief appearance by a Harbor Seal made for some amazing bonus sightings today as well. What a great day on the water!
עד לפעם הבאה!
David, Colin, Liza & Olivia
11-05-22
14:30 תצפיות לצפייה בלווייתנים
שלום לכולם,
Today aboard the Aurora, the 230pm whale watch made its way towards the southern portion of Stellwagen Bank in search of whales and other marine life.  After a bit of searching we noticed a shiny black back at the surface not too far from the boat.  This turned out to be Abyss and her 2022 calf!  The pair was logging at the surface at first which allowed us to get some fantastic looks at them.  Eventually the pair woke up from their slumber, and they got very curious of our boat.  For the next hour the pair was hanging out with the boat!  Abyss and her calf would pop up on either side of the vessel.  Abyss was hanging right between the pulpits for a time.  You could see her rostrum and her flippers just underneath the surface.  This curious behavior does not happen very often so it was a really special experience!  Finally, Abyss and her baby slowly started to swim off which allowed us to start heading back to Boston.  It really was an amazing day out on the water!
עד לפעם הבאה
Colin, David, Liza, and Olivia
11-06-22
תצפיות בשעה 10:00 שעון לווייתנים
Happy Sunday, Whale Watchers!
Today the Aurora headed for the southern portion of Stellwagen Bank in search of wildlife. As we arrived, we spotted at least 8 blows ahead of us, and some serious splashing. As we arrived, we found ourselves with Humpback Whales, with one calf being incredibly active at the surface. This calf was breaching repeatedly, while occasionally flipper slapping before diving down and breaching again. We then noticed we had two other calves in the same area, and shortly after, their mothers all returned to the surface together. We realized quickly we were with Milkweed, Venom and Bolide and their very energetic calves! While the other two calves would sporadically breach, Milkweed's calf seemed to be the most energetic, continuing to breach for the next hour. It was truly remarkable! At one point, Milkweed herself surfaced with an energetic tail breach next to us as well. Amidst the joyful chaos of our group of whales, we noticed three more adult Humpbacks entering the area, with one chin breaching its way over to us! This trio consisted of Crinkle, Shoreline and the 2014 Calf of Ganesh. These whales seemed to crisscross with our trio of moms and calves repeatedly, which provided us with some phenomenal looks! As the wind picked up and the sea became choppier, we also noticed some splashes further in the distance. This escalated to seeing distant breaching whales in every direction, as if Stellwagen Bank had suddenly come alive! As we continued to watch our close calves breach, Venom suddenly rocketed out of the water in a full spinning head breach! With time winding down and full memory cards all around, we reluctantly had to say goodbye to our whales and start heading back to Boston. As we did, we watched those distant Humpbacks start moving closer to our groups, leaving a wall of whale splashes and spray behind us as we headed home. It was a once in a lifetime day on the water! A very special thank you to intern Maddie on her last whale watch with us this season, so glad your last trip was such an extraordinary one!
עד לפעם הבאה!
David, Maddie & Emily
תמונות נוספות מהשבוע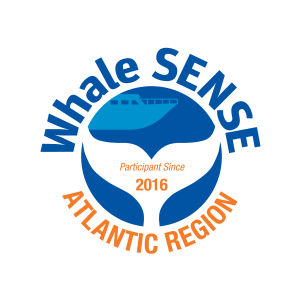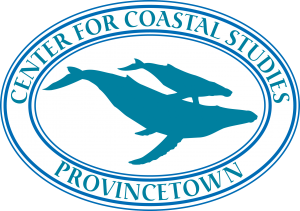 Boston Whale Watching: Naturalist Notes – 10/31/22 to 11/06/22