Boston. It's such a great city and for many reasons! It's the largest New England city and is a favorite for visitors from around the globe. Boston truly exemplifies both "the historical and the contemporary." This city has it all: entertainment, historical trails, inspiring architecture, and annual events known the world over.
What about the food in Boston? It's not what you think. While the city used to be known for clam chowder, lobster rolls, baked beans, and Boston cream pie, the city now has a very hip food scene (but still includes the old favorites). "Boston's ever-evolving food and drink scene makes dining out the perfect way to experience the cultural fabric of our great city." 
Tour the True Tastes of Boston
The best way to get a true taste of Boston is to take the Best of Boston: Freedom Trail & Boston Public Market Food Tour. This tour is perfect for the visitor who wants to take a bite out of all the dishes the city has to offer throughout various neighborhoods. 
You'll weave your way from Boston's historic downtown all the way to the charming North End, stopping in local markets, historic restaurants, and charming eateries along the way. From each dish you taste, you'll hear the story behind it. Also, "discover why lobster rolls and clam chowder are just as important to Boston's history as other sights along the historic "Freedom Trail". 
Freedom Trail is "Boston's iconic 2.5-mile red line leading to 16 nationally significant historic sites." It's more than 250 years of history that attracts more than 4 million people a year! It features museums, churches, meeting houses, burying grounds, historic markers, parks, a ship, and more. 
There are surely classic dishes you won't want to leave Boston before trying yourself. Don't worry, because your expert guide will lead you through the complete New England Food Experience and will throw in a lot of history along with it. 
Follow the Famous Freedom Trail for a Food Tour Like No Other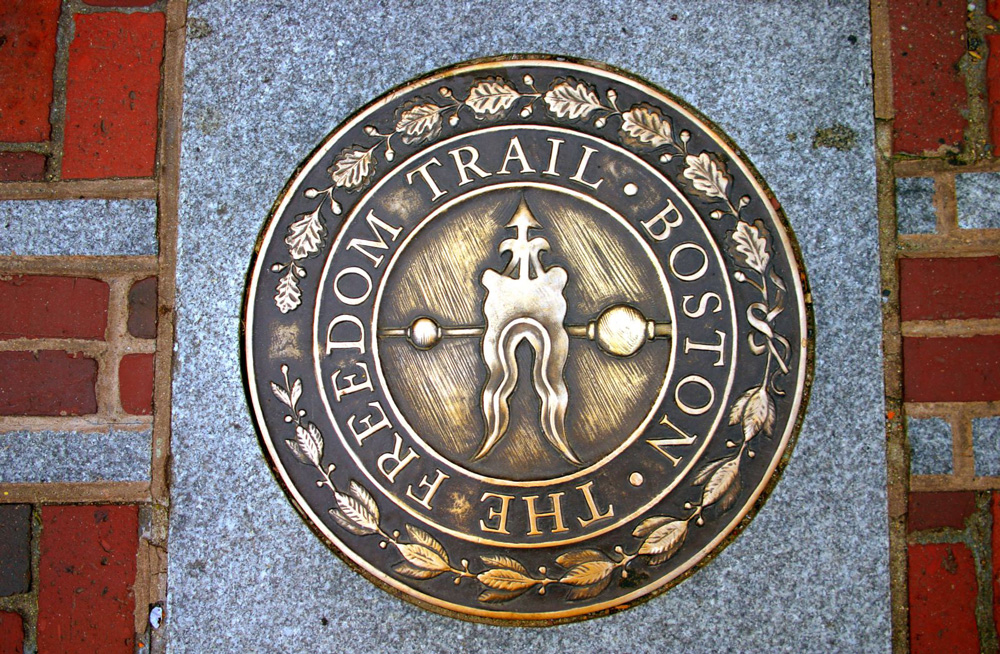 Your tour includes: 
Eight to nine delicious tastes from six to seven Boston establishments

 

Tasting the foods along the Freedom Trail, the foods that shaped Boston's history

 

Stories that bring this part of town to life

 

A visit to Boston's oldest continuously running restaurant

 
Visit an authentic Italian pastry shop and try one of Boston's most well-loved treats

 

Discover Boston's importance in American history

 

Taste the Boston classic dishes and their part in Boston's history

 
Get a Taste of Boston's Finest, from Meals to Deserts
Your tour starts off in the morning at the Boston Public Market where locals shop and eat their favorite Boston foods. Enjoy a taste of apples! It's one of New England's favorite produce. You'll sample apple butters and the apple cider donut, a local favorite. You'll learn about local New England products and their history. 
Next up you'll get a taste of a savory popover offered from another stall at the Boston Public Market. This small business started as a pop-up at the local farmers market, but became wildly popular among locals and now has a permanent stall inside the Boston Public Market. It's the perfect take-along snack while you're wandering around the larger market. 
Just about everyone knows about the famous Boston cream pie. Head over to the iconic 19th century Quincy Market, a more traditional and historic market. Your guide will talk about the history of this delectable desert, which dates back to the late 1880s. So, while you're indulging in your sweets, you'll get an important history lesson as well. Spoiler alert: Boston cream pie is actually a cake. 
Get to Know the Culture and History of Downtown Boston and the Oldest Restaurant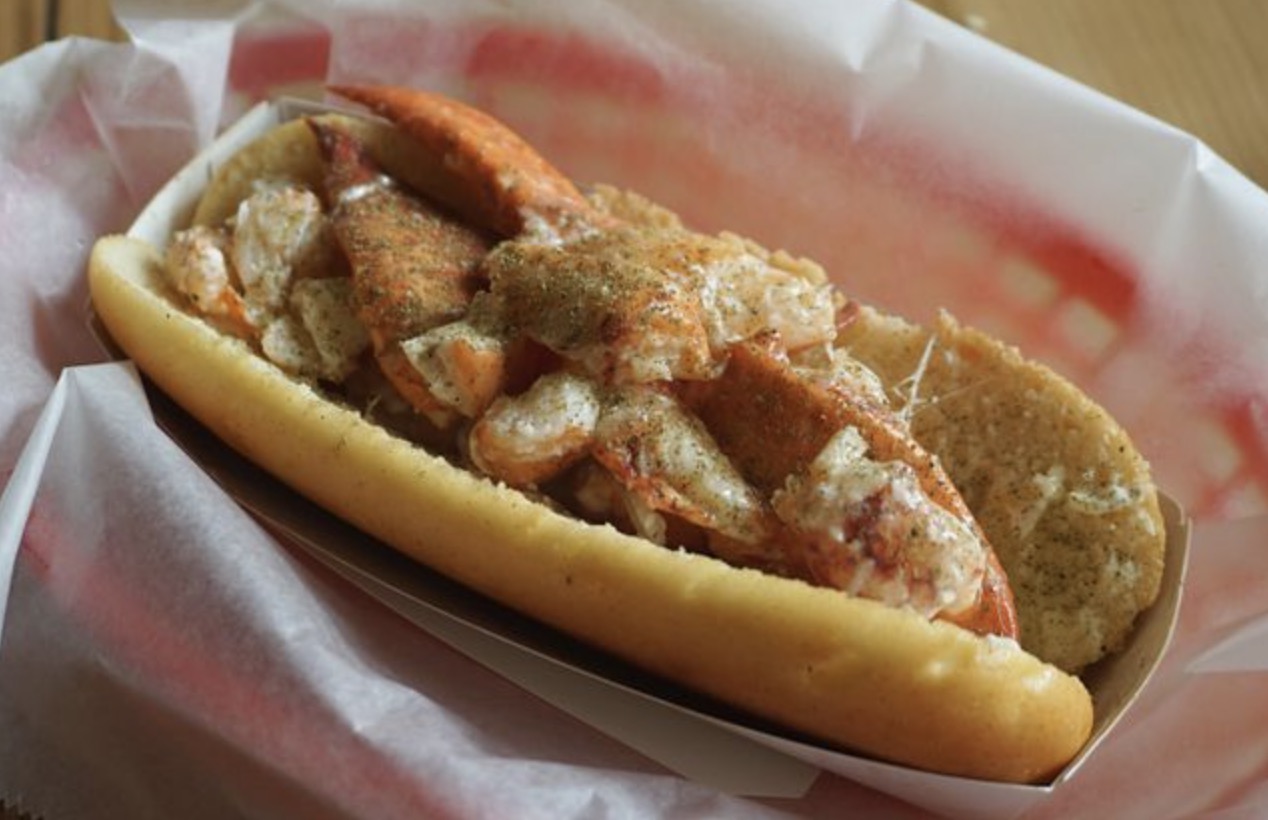 While on the Freedom Trail, you'll learn all about Boston and its deep history in the fabric of the United States. You'll see many of the sites on the Freedom Trail, many of which have a great story. You'll learn where Boston's history unfolded with a special focus on the events that marked the American fight for independence from Great Britain.  
Continue on the history course with a visit to the oldest continuously operating restaurant in the U.S., a spot where the doors have been open since 1826. It's here where you'll indulge in creamy clam chowder, oysters, delicious crab cakes, and Boston's tender, molasses-infused baked beans. If possible, you'll get to sit in the booth that was historically reserved for President John F. Kennedy when he visited the restaurant. 
Visit Boston's North End for its Fine Italian Fare
Next up, the tour takes you along the Freedom Trail and wanders over to the North End neighborhood. This is the area that has a strong Italian influence. You'll stop in a family-run eatery. It has four generations of history that specializes in a quintessential New England classic, and one that must not be missed while in Boston: hot and buttery lobster rolls. They are so delicious here and have even been featured on Good Morning America! 
On your final food stops of the tour, you'll not only learn about Boston's Italian history but will travel back to the 1930s to visit a hole-in-the-wall neighborhood coffee spot. Then it's off to one of the North End's famous pastry joints. It has a famous local rivalry with another pastry shop. But here, the cannolis are "made to order" and the pastry casing isn't filled until you order. So, the outer shell is nice and crunchy when eaten. It's a cannoli you'll never forget. 
After you wrap up this heavenly tour of Boston's finest foods, you'll not only come out knowing more history of this fine city, but you'll feel like you've indulged just a little too much. But it will be worth it. And, you'll probably want to return again for more of the same. Because after all, it is Boston. 
To take the Best of Boston: Freedom Trail & Boston Public Market Food Tour, click here to see more details and check availability.