Hvad er bedre end brunch ved vandet? Med Potomac-floden, der snor sig gennem hjertet af Washington, DC, har sultne gæster masser af lækre muligheder, lige fra brunchklassikere til globale variationer af denne elskede spiseoplevelse.
Whether you're a bottomless-mimosa fan or an unconventional diner who likes trying new things, these are the best brunch experiences along the Potomac River, in and around Washington, DC. The Potomac River, noted for its beautiful and historical significance, is also home to many dining options to enjoy a nice meal with a beautiful view. Begin your day in the most amazing way.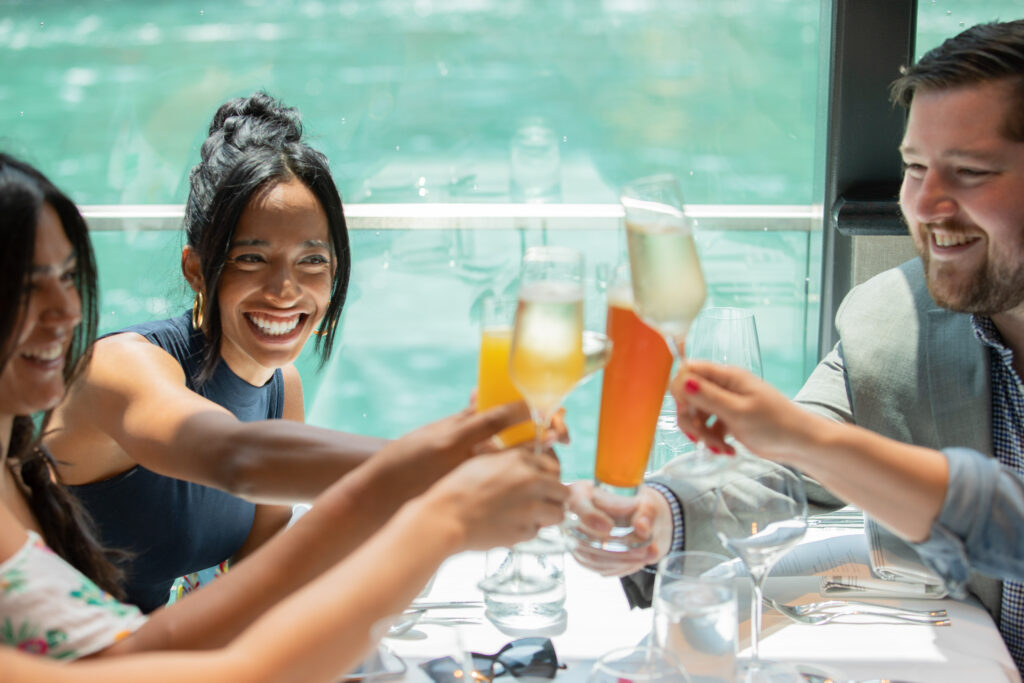 1 City Cruises Premier Brunch Cruise
Why gaze out at the water when you could be cruising in its currents? On Saturday and Sunday mornings, guests on City Cruises' Odyssey DC can enjoy two hours of bottomless mimosas and a delicious and freshly prepared breakfast buffet as they take in views of the city's iconic landmarks, from a glass-enclosed deck or an outdoor observation lounge. You will be cruising along to the sounds of onboard entertainment with a live DJ while taking in the fresh air and picturesque backdrop of the city. This is a must-do experience.
2 Peacock Cafe
Enjoy breakfast sandwiches, smoked salmon Benedict, crispy potatoes, mimosas, and more on this eclectic menu at Peacock Cafe, a trendy, upscale brunch spot near Georgetown Waterfront Park in northwest DC established in 1991. The outdoor dining setup consists of cute, bistro-style picnic tables.
3 Fiola Mare
Denne restaurant ligger i Georgetown Waterfront Park, kun få skridt fra floden, og har en stilfuld fisk og skaldyrsrestaurant er et godt sted at gå til en fin brunch med udendørs siddepladser og en fantastisk udsigt.
The menu represents the true definition of fine Italian coastal cuisine, changing daily as well as seasonally, keeping things fresh and interesting. The Fiola Mare seafood towers are standouts from the brunch menu, with oysters and shrimp cocktails. The $95 Fiola Mare Sparkling Brunch is a great splurge, with bottomless drinks like mimosas or breakfast cocktails, plus a brunch entree and dessert.
4 Due South
Located close to the confluence of the Potomac and Anacostia Rivers is Due South, a trendy but relaxed brunch destination that dishes out a spread of comfort-food classics on Saturdays and Sundays and is revered by Navy Yard locals. Satisfy your thirst with Bloody Marys and bottomless mimosas, and fill up on shrimp and grits, fried chicken and waffles, biscuits and gravy, and bacon-pimento cheeseburgers in the airy dining room.

5 Shilling Canning Company
For a high-end brunch experience, Shilling Canning Company offers an a la carte three-course menu, along with a carafe of mimosas. Choose from options like buckwheat crepes and vegetarian-friendly vegetable hash.
This modern Mid-Atlantic restaurant provides diners with their take on seasonal cuisine highlighting ingredients from around the Chesapeake region.
6 Landmænd Fiskere Bagere
This farm-to-table eatery in Georgetown Waterfront Park is worth a visit, both for its fantastic food and its edgy, industrial-chic design. The famous weekend brunch buffet has everything from eggs Benedict to homemade cinnamon rolls to house-cured ham. Brunch cocktails like mimosas and corpse revivers abound. This is an entirely scratch kitchen where the simple principle is everything is seen and shared "Through The Eyes Of The Farmer," because the source of your food matter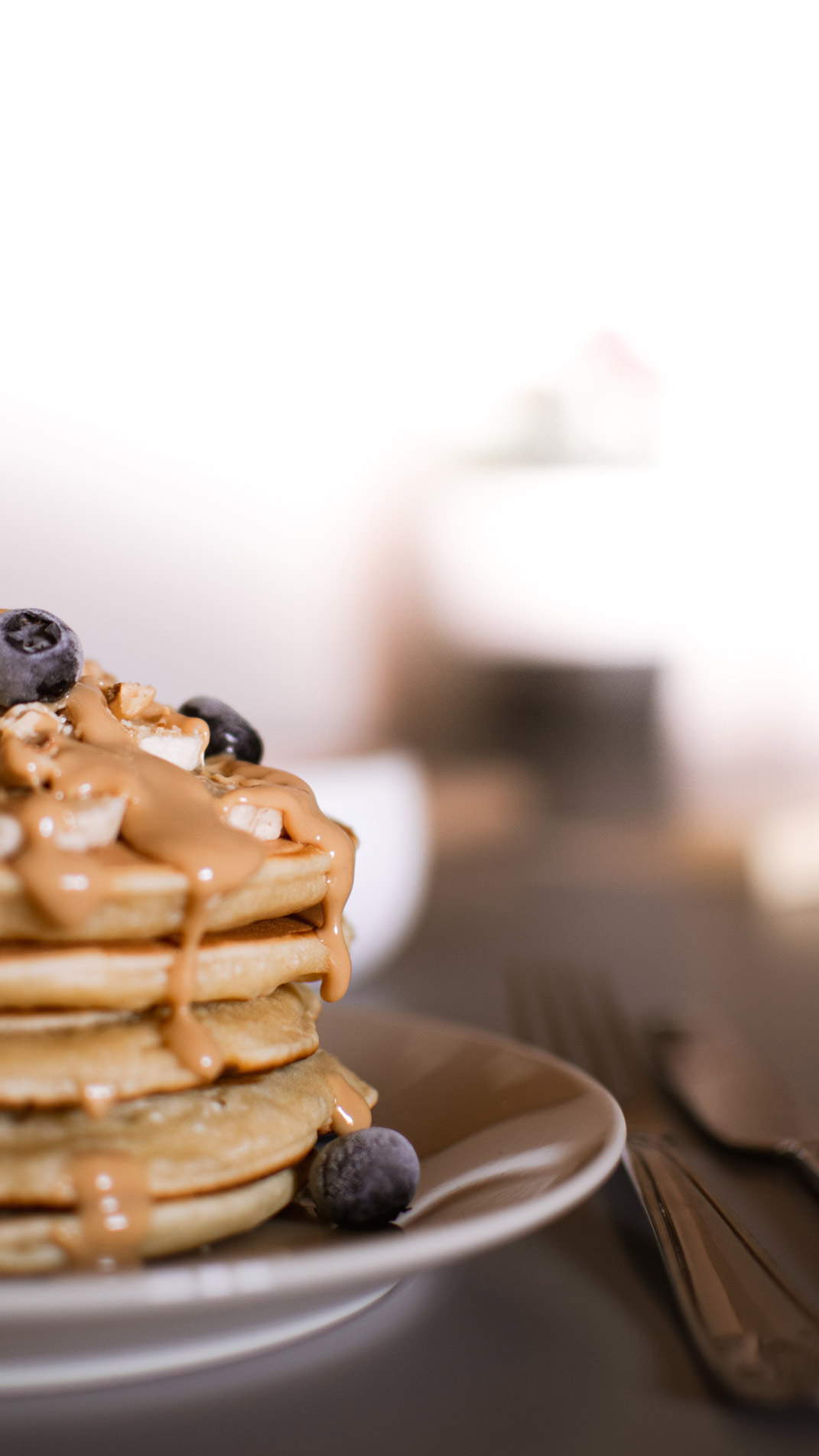 7 Kafe Leopold
With a sunny outdoor patio and an airy indoor dining room, this laidback Georgetown staple is known for its European fare. The breakfast menu has Belgian waffles, French pastries like pain au chocolat, and plates of eggs served any way you like them. They encourage every meal to end with a superb dessert made by an in-house French Pastry Chef.
8 Ada's på floden
Dette udendørs brunchsted ligger teknisk set i Alexandria, Virginia, men det ligger stadig lige ved Potomac. Med solrige udendørs siddepladser lige ved vandet, Ada's on te River er et fantastisk sted til en familiebrunch eller en klassisk, traditionel brunch. Weekendmenuen har noget for enhver smag, lige fra ricottapandekager med citron til store omeletter samt flere slags Bloody Marys.
9 Tiki TNT
Denne fleretagers tiki-bar-møder-rum-destilleri er et af de mest unikke steder at brunch i DC, med den nok bedste udsigt over floden i byen. Den indendørs og udendørs bar på tagterrassen har en weekendbrunchmenu med asiatisk og stillehavsøinspireret mad, f.eks. bananpandekager og luau-pork and grits. Da dette er et destilleri og en bar, er det naturligvis en destination for spruttende brunchcocktails, så gem plads til bundløse passionsfrugt- og ananasmimosaer.
10 Hank's Oyster Bar
Byg din egen Bloody Mary, spis en hummeromelet, eller forkæl dig selv med en blød challah French Toast på denne populære udpost af DC-områdets minikæde, som ligger på Wharf. Find et bord i det udendørs siddeområde, og nyd synet af Washington Channel - det er ventetiden værd.
11 Mi Vida
This high-end Mexican spot on the Wharf wows with its weekend brunch, which pairs tequila Bloody Marys and dressed-up comfort food (think: huevos rancheros, eggs with mole, giant breakfast burritos, and banana-custard French toast) with Washington Channel views. Chef Santibanez has served as an ambassador of Mexican cuisine for over three decades and continues to explore his beloved Mexico through food.
12 Del Mar
Situated right by the Washington Channel, the upscale Del Mar highlights the flavors and dishes of coastal Spain. This restaurant was entirely designed in Spain and assembled by a team of Spanish artisans to celebrate Spanish craftsmanship and lifestyle creating a wonderful outdoor experience overlooking the river. Switch out the mimosa for a signature sangria before diving into mollete Benedict, cinnamon panqueques, traditional Spanish tortillas, and piles of towering seafood—tuna crudo, calamari ceviche, mussels in escabeche, and more. 
13 Saltlinjen
Dette hotel ligger i nærheden af Navy Yard og kølige fiske- og skaldyrsspisested med speciale i New England og Chesapeake Bay-køkkenet har både traditionelle og New England-brunch-muligheder. Hvis du vil have eggs Benedict med fjeldørred, har de det, og hvis du foretrækker en hummerrulle, har de også det. Men uanset hvad du beslutter dig for rent madmæssigt, er Perfect Storm-cocktailen - en dobbelt Bloody Mary garneret med bl.a. cocktailrejer og en hummerkløe - et must.
Start dagen på den rigtige måde med disse morgen- og brunchsteder i DC-området
For indoor and outdoor dining with views of the Potomac, restaurants in Washington, DC, have you covered—you'll find breakfast and brunch options to fit all tastes and budgets across town.  
FAQs – Best Brunch on and around the Potomac River
What are some of the best brunch spots near the Potomac River?
There are many great brunch spots near the Potomac River, including waterfront restaurants, cafes, and bistros. To find the best options, you can search online, read reviews, or ask locals for recommendations.
Can I find brunch cruises on the Potomac River? How do I book one?
Yes, brunch cruises are available on the Potomac River. To book one, you can search for Potomac River brunch cruises online and reserve your tickets through the cruise operator's website or a third-party booking platform.
What type of cuisine can I expect at brunch places near the Potomac River?
Brunch places near the Potomac River may offer a wide variety of cuisines, from classic American breakfast dishes to international flavors, such as French, Mediterranean, or Mexican-inspired options.
Are there any waterfront restaurants offering brunch with a view of the Potomac River?
Yes, there are waterfront restaurants near the Potomac River that offer brunch with a view. You can search online for "waterfront brunch Potomac River" or ask locals for recommendations.
What is the typical price range for brunch around the Potomac River?
The price range for brunch around the Potomac River can vary greatly depending on the restaurant and the offerings. Expect to find budget-friendly options as well as more upscale establishments with higher prices.
Are there any bottomless brunch options available near the Potomac River?
There may be restaurants offering bottomless brunch options near the Potomac River. You can search online for "bottomless brunch Potomac River" or check individual restaurant websites to see if they offer such promotions.
Is outdoor seating available at brunch spots near the Potomac River?
Outdoor seating is commonly available at brunch spots near the Potomac River, especially during warmer months. You can search for restaurants with outdoor seating or patios, or contact individual restaurants to inquire about their seating options. You can also go on a City Cruises brunch cruise and sit outside!
Original post date: August 8, 2022