You've seen the movies, you've heard the name, but whether it's your first time or your tenth time, if you're visiting Chicago, you're going to want to have a game plan. The Windy City is great for its incredible architecture — they literally invented skyscrapers, you know — and its storied past to the friendly people, buzzing atmosphere, diverse neighborhoods, and more! There are almost too many fun things to do in Chicago. Plus, with good public transport, it's a breeze to get around. However, while most people don't think of Chicago as a city on the water, it most certainly is: Just take one look out on Lake Michigan and you'll believe us! Or the historic Chicago River that runs right through it. So, if you're hoping to experience this majestic city and have some fun from the water whether on Lake Michigan or the Chicago River (and have some fun while you're on land, too) you've come to the right place. Here's a short list we put together of some of the best sights to see and the most fun things to do in Chicago, Illinois.
Fun Things to Do in Chicago on Lake Michigan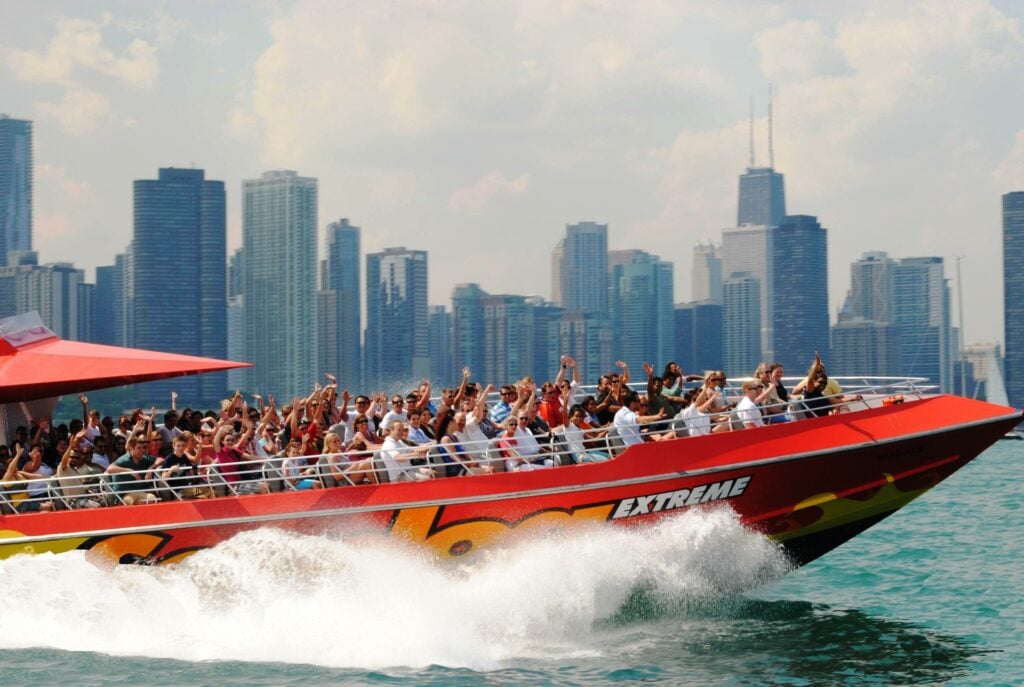 Chicago Seadog Lakefront Speedboat Tour – If you're in the mood for some action and adventure, you can't go wrong with an exciting and fun speedboat tour on Lake Michigan. On the Chicago Seadog Lakefront Speedboat Tour, you'll enjoy Chicago's iconic skyline from Lake Michigan as you depart from Navy Pier at a fast clip, since the Lakefront Speedboat Tour is the best way to view Chicago from the water. The Seadog offers fun for the whole family (and the dog, too!) combining an exciting speedboat ride along the shoreline with informative and amusing descriptions of the world-famous Chicago skyline. Oh, and did we mention that the Seadog is BYOB? Yep, feel free to bring your own drinks to enjoy on the water — just no glass containers, please!
Fun Things to Do in Chicago on The Chicago River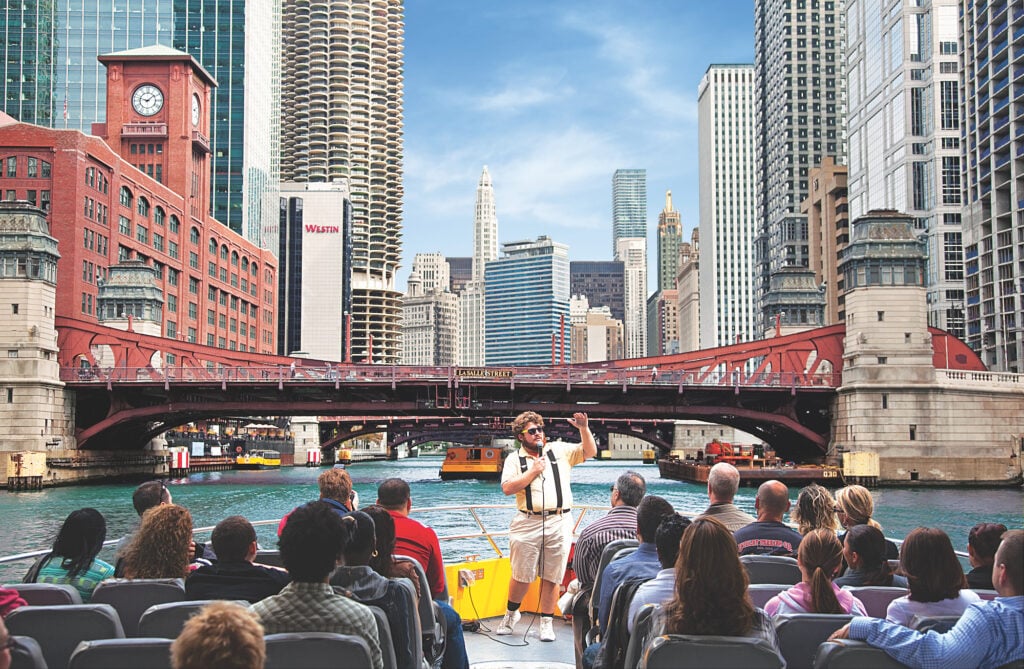 Chicago Seadog River & Lake Architectural Tour – Looking to enjoy Chicago's world-famous skyline at a more mellow pace? We've got you covered: The Chicago Seadog River & Lake Architectural Tour is an exciting architecture cruise along the Chicago River. Taking off from Navy Pier, this 75-minute narrated cruise is the premier way to get up-close and personal views of Chicago's unique architecture and famous landmarks. There's also live narration along the city's shore, and (of course) you'll still get to experience the speed of the Seadog afterward during a short speedboat ride on Lake Michigan. Maybe "mellow" was the wrong word to describe the pace, let's go with FUN!
Fun Chicago Sites
The Bean (Cloud Gate) – Okay, you probably saw this one coming, and while we know it's a bit touristy if you haven't had your picture taken next to this incredible sculpture, it's definitely worth a trip! Located in the heart of downtown Chicago, it's one of Chicago's most popular sights and reflects the city's famous skyline and the surrounding green space. Plus, it's in Millennium Park, which features fountains, peaceful gardens, free events, street art, skating rinks, rock climbing, park space, and much more.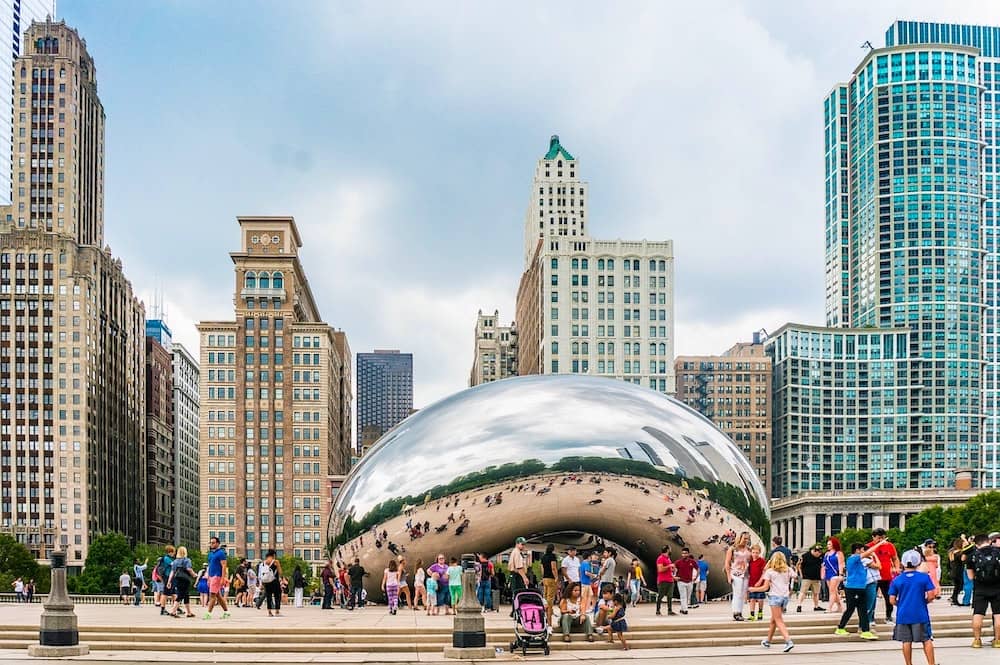 Wrigley Field – Stopping by this famous stadium while you're in town is a great idea: After all, Wrigley Field is the oldest park in the National League and the second-oldest in Major League Baseball and was designated a National Historic Landmark in 2020. Plus, even if you don't catch a game while you're in town, you can hang out in the surrounding Wrigleyville neighborhood, which is full of sports bars, restaurants, and other fun things to do. (You might even catch a little Cubs fever while you're there!)
Museums – If you're trying to take in some culture, Chicago has plenty of museums that people come from all over the country to check out. Of course, you'll want to stop by the Art Institute of Chicago, which houses nearly 300,000 works of art in fields ranging from Chinese bronzes and contemporary design to textiles, installation art, and more. There's also the Field Museum, located on Chicago's iconic Lake Michigan shore, which boasts a whopping collection of nearly 40 million artifacts and specimens.
Fun Chicago Restaurants, Bars, and Breweries
So, you're hungry — that's a good thing! Chicago is home to a ton of incredible restaurants, and the city is famous for several great dishes, including Chicago Italian Beef, deep-dish pizza, and its world-renowned hot dogs. There's also a slew of hip cocktail bars, old-school watering holes, and distilleries. Love a good pint? You're in business: Chicago has no shortage of world-renowned craft breweries, which are usually more pet- and kid-friendly than bars and restaurants (just make sure to check ahead of your visit), including Revolution Brewing, Maplewood Brewery & Distillery, Dovetail Brewery, and many more.
The Fun Never Ends
All in all, Chicago is a city that is full of excitement, history, culture, industry, and you guessed it… fun! If you haven't been, or are planning to go again, take advantage of the many fun things to do – such as the beloved Seadog cruises of Lake Michigan and the Chicago River – on this list to help you get the most out of your time in the "Windy City".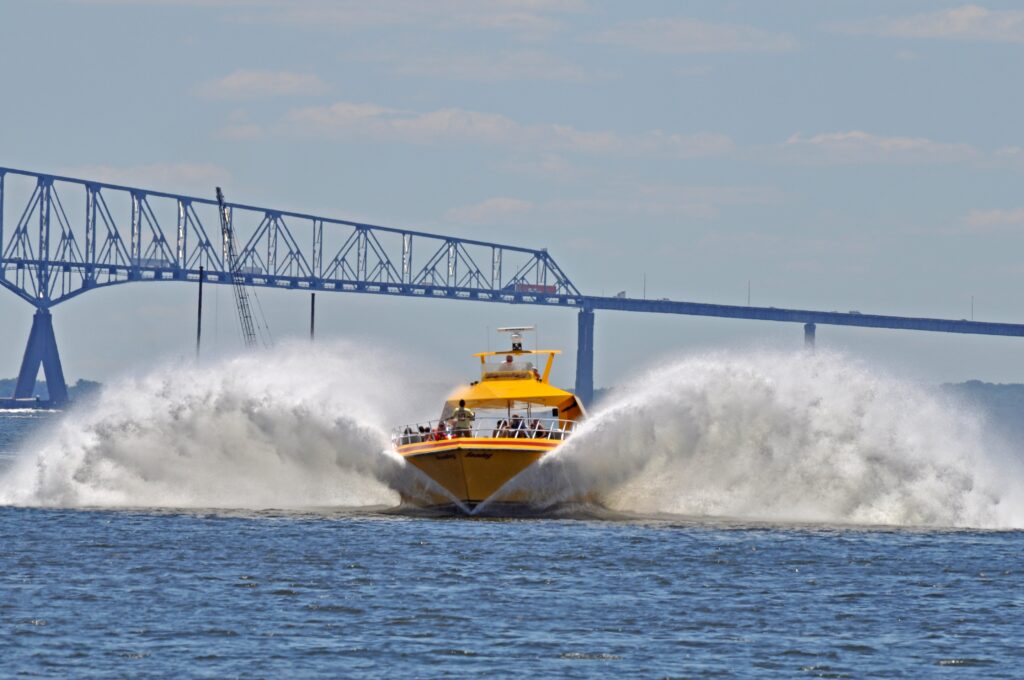 常见问题
What are other fun outdoor activities in Chicago?
Fun things to do in Chicago depend on the time of year. During the warm months, there are lots of things to do on the water. Since it's on Lake Michigan, Chicago offers many different cruises, charters, and other fun activities on the water. In the cold months, you may be limited to more "indoor" activities or fun things such as ice skating.
What are other fun indoor activities in Chicago?
Fun indoor activities in Chicago may include exploring the plethora of museums in the city, or even the world-famous buildings such as The Willis Tower or The Chicago Theater.
What else is Chicago famous for?
Chicago is famous for many things, but one thing is that it is a cultural hotspot for the arts, including architecture, music, and food. Its cultural impact reaches way further than the Midwest, with a global impact on many different industries. Hence, enjoy the museums, concerts, food, sites, and other fun things to do while in town!
What are family-friendly activities in Chicago?
Fun family-friendly activities in Chicago include visiting the sites such as the Bean or Willis Tower, visiting museums, or perhaps riding the famous Centennial Wheel at Navy Pier to get some amazing views of the city and Lake Michigan.
What types of "things to do" does City Cruises offer in Chicago?
City Cruises has several fun things to do in Chicago, in addition to our Seadog cruises, we also offer Dining Cruises on Lake Michigan or the Chicago River, as well as architectural tours from the water.