On June 11th, take a trip to "The Rock" and experience tours of the famed San Francisco landmark on this special milestone
San Francisco, CA (June 10, 2022) – City Cruises by City Experiences, which operates Alcatraz City Cruises, invites Bay Area residents and tourists alike to recognize the 60-year anniversary of the infamous Alcatraz Escape with a trip to Alcatraz Island. As the official concessioner to the National Park Service, and in partnership with the Golden Gate National Parks Conservancy, Alcatraz City Cruises offers in-depth visits to Alcatraz with an award-winning audio tour, special exhibits, and behind-the-scenes tours.
On June 11, guests can follow in the footsteps of Frank Morris and brothers John and Clarence Anglin, who 60 years earlier escaped from the island without a trace, sparking decades of speculation and pop culture memes. Interpretive programs like Doing Time: The Alcatraz Cellhouse Tour, features a look at the escapees' cells, including the plaster molded heads with human hair left in their beds to trick guards into thinking they were fast asleep, and other details that bring the story to life, such as some of the crude tools created to break open the grates in the walls of their cells.
The escape of the daring trio, who are still considered FBI fugitives, has been memorialized in books, documentaries, and most notably, the 1979 Hollywood film, Escape from Alcatraz, featuring Clint Eastwood as Morris, which was filmed on-site.
Alcatraz City Cruises provides daily departures to Alcatraz with several tour options. Day tours start at just $25 per person with specialty cruises and night tours also available. A special three-attraction day pass, The Official Downtown San Francisco Experience includes an Alcatraz cruise, tickets to the Aquarium of the Bay and a guided tour of Chinatown starting at just $80 per person.
All tour options will also include the official Cellhouse Audio Tour.  Visitors will be able to walk through the historic structure and experience the windswept Island, learning about its layered history through outdoor interpretive signs, a free Discovery Guide and digital Apps with historical information, stories, and more.  Rangers will be stationed around the Island to assist visitors and answer questions.  The summer season is the perfect school break excursion as well, especially for those who missed out on that annual school trip to Alcatraz Island due to the pandemic.
Alcatraz City Cruises departs from Pier 33 Alcatraz Landing, a quarter mile from Fisherman's Wharf.  Tours are booked through Alcatraz City Cruises, the official concessioner to the National Park Service and the only operator that goes onto the island.  It is recommended that you arrive at least one half hour prior to your departure time.  For more information, visit alcatrazcitycruises.com.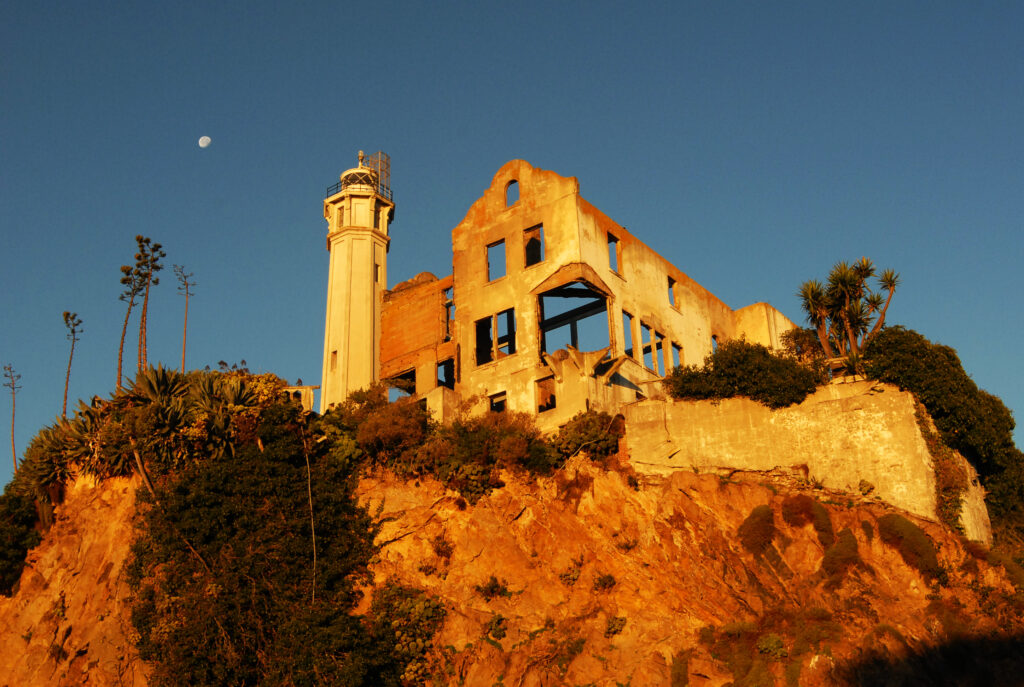 For Media Assets and Broll for Alcatraz:
About Alcatraz City Cruises
Alcatraz City Cruises is the National Park Service concessioner of ferry service to Alcatraz Island in San Francisco Bay.  Alcatraz Cruises hosts over 1.7 million visitors annually.  Alcatraz Cruises designed, built and operates the first hybrid ferry in the United States.  The Hornblower Hybrid's revolutionary design has reduced fuel consumption by 75% and has already begun to be implemented in other parts of the country.  For more information visit alcatrazcitycruises.com.
关于城市经验
City Experiences represents Hornblower Group's expansive portfolio of water- and land-based experiences and includes two sub-brands: City Cruises and City Ferry.  City Cruises operates dining, sightseeing and private events across 22 destinations in the U.S., Canada, and the UK. City Cruises also operates cruises on behalf of the National Park Service and the Niagara Parks Commission and currently holds service contracts to provide ferry service to the Statue of Liberty National Monument and the Ellis Island National Museum of Immigration, Alcatraz Island and Niagara Falls. City Ferry offers specialized knowledge and expertise required to transport passengers, vehicles, and other cargo safely across inland and coastal waterways with operations including NYC Ferry and Puerto Rico ferry system, among others. City Experiences' portfolio also offers a range of land-based experiences including shore excursions, partner-offered experiences, multi-port packages, and Cruising Excursions, ShoreTrips and Walks products. For more information visit cityexperiences.com.
新闻联系人。
Heather Atherton, AthertonPR, 916-316-4568, [email protected]