Philadelphia is home to the Liberty Bell and Independence Hall, and is a city rich in history, making it a great place for visitors and natives alike. It is a city famous for many things, including being known as the birthplace of the United States. There are many historic places to see, but it is also a pop culture hub where famed movies were filmed, from Rocky to Trading Places. Not to mention its food, mainly Philly Cheesesteaks. With all of its history and culture, it is a great city filled with fun things to do when you're planning a special occasion or outing. There are great restaurants and breweries as well as lots of sightseeing and historical tours.
Often referred to as The City of Brotherly Love, Philadelphia is also big on business. "Whether it's creating advanced healthcare technology or reimagining the e-commerce industry, Philadelphia companies have consistently demonstrated persistence and ingenuity to achieve their goals," according to builtin.
Experience Philadelphia from a Yacht Charter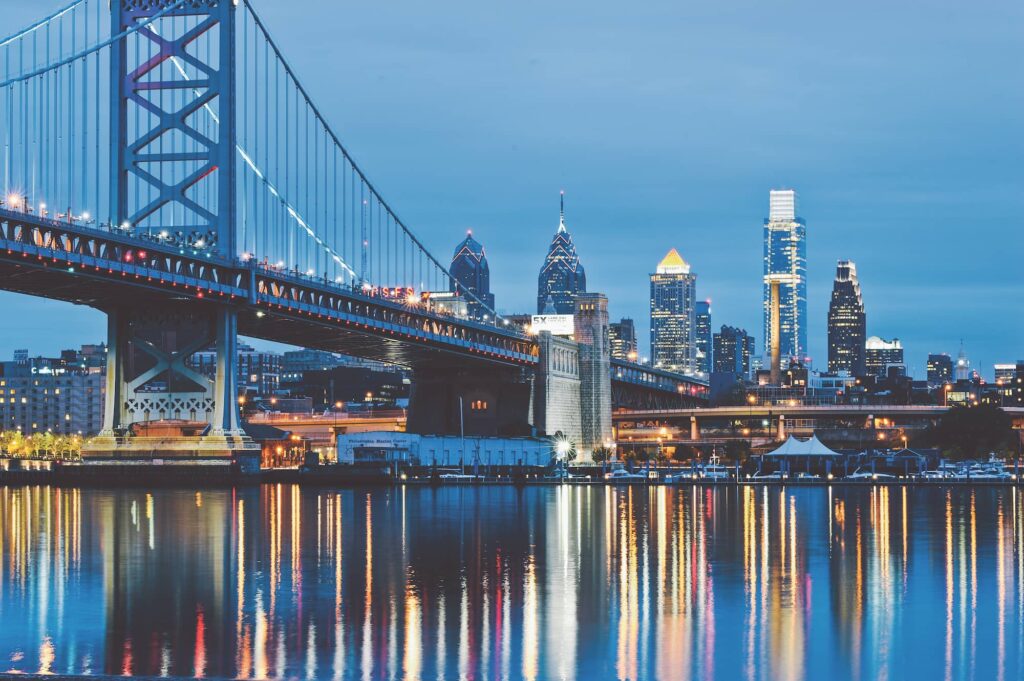 When there are so many companies within one city or area, corporate events are bound to happen. But who wants the same old company event or party? Instead, do it differently aboard a private yacht charter.
Companies and businesses in Philadelphia have a host of places to have an event, but a Philadelphia yacht charter is a step above and beyond the usual venue. A private yacht rental makes an event more personal and exciting. City Experiences City Cruises will help take your corporate event to the next level as you and your guests will experience Philadelphia from the Delaware River while enjoying spectacular views from your boat rental.
Private Events on a Yacht Charter in Philadelphia
From corporate events including employee outings, entertaining guests, corporate holiday parties, or hosting your next meeting, City Cruises Philadelphia yacht charters will offer you and your guests distinctive hospitality, aboard a setting that is sure to set the bar.
City Cruises also has yacht rentals for other private events. If you're having an engagement party, bridal shower, special anniversary, birthday, or even a wedding, a boat rental through City Cruises will put your Philadelphia event on the water with spectacular views so you and your guests will have the time of your lives.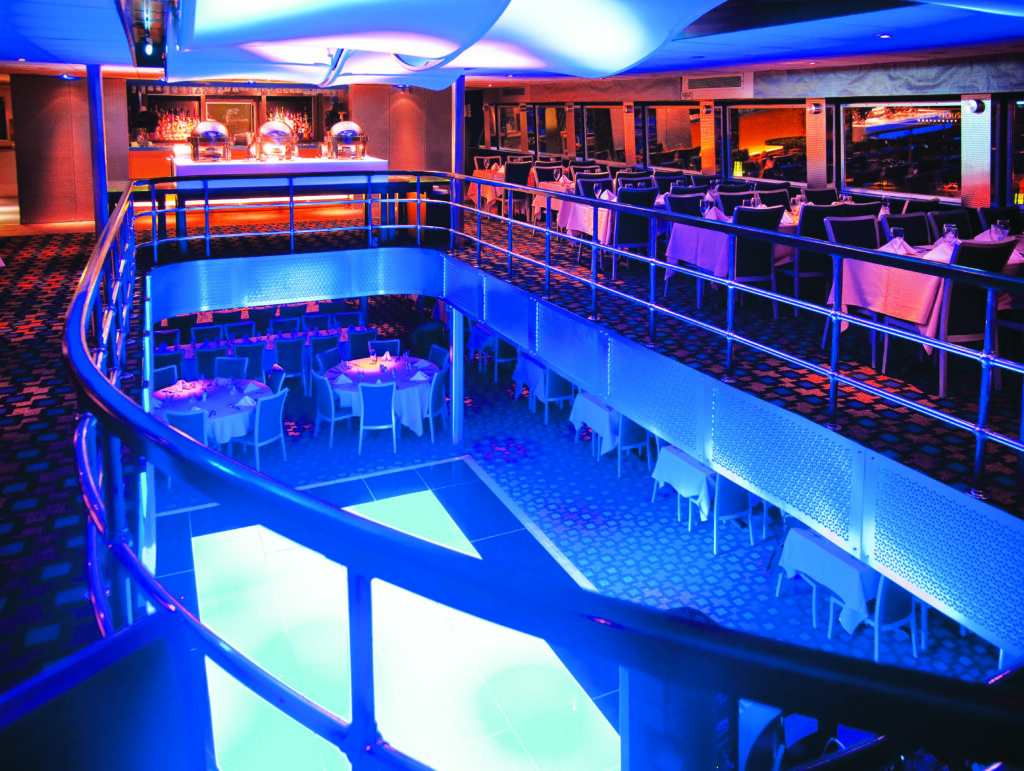 Choose City Cruises for your Philadelphia Yacht Charter
City Cruises has everything you need, and you don't have to look further. The all-inclusive packages and amenities put these yacht rentals far above the rest. Not only do you get magnificent views of the city from the Delaware River, but you also have chef-prepared menu options, a full-service bar, entertainment, and all-inclusive packages that can be customized for your party size and budget.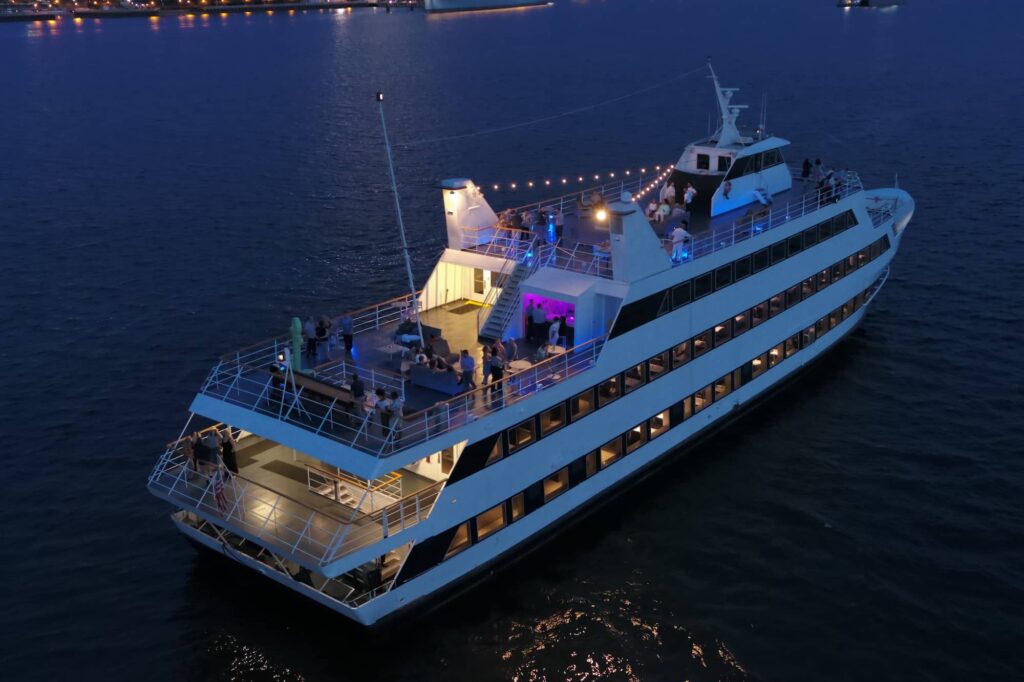 Start with City Cruises' Philadelphia fleet. The Geest van Philadelphia has a capacity of 530 for larger parties. This three-level yacht-style dining vessel has three interior climate-controlled dining areas and an exterior observation deck for magnificent views of the city.
The more intimate Rendezvous has a capacity for 140 people. The two-level yacht is elegant and features an upper-level cocktail lounge, lower lower-level dining room, and also has two outside decks including a third-level Skydeck where you can relax with guests and enjoy the views of Philadelphia.
Experience Philadelphia Like Never Before
Philadelphia is a modern cultural hub, and a great historic city all wrapped into one. You'll enjoy it all from one of City Cruises yacht rentals on the Delaware River. Enjoy the spectacular skyline and Philadelphia's wonderful architecture. From famous city landmarks including the Ben Franklin Bridge to many waterfront landmarks, this is Philadelphia from a different vantage point and one you and your guests won't want to miss.
What You Get on Your Philadelphia City Cruises Yacht Charter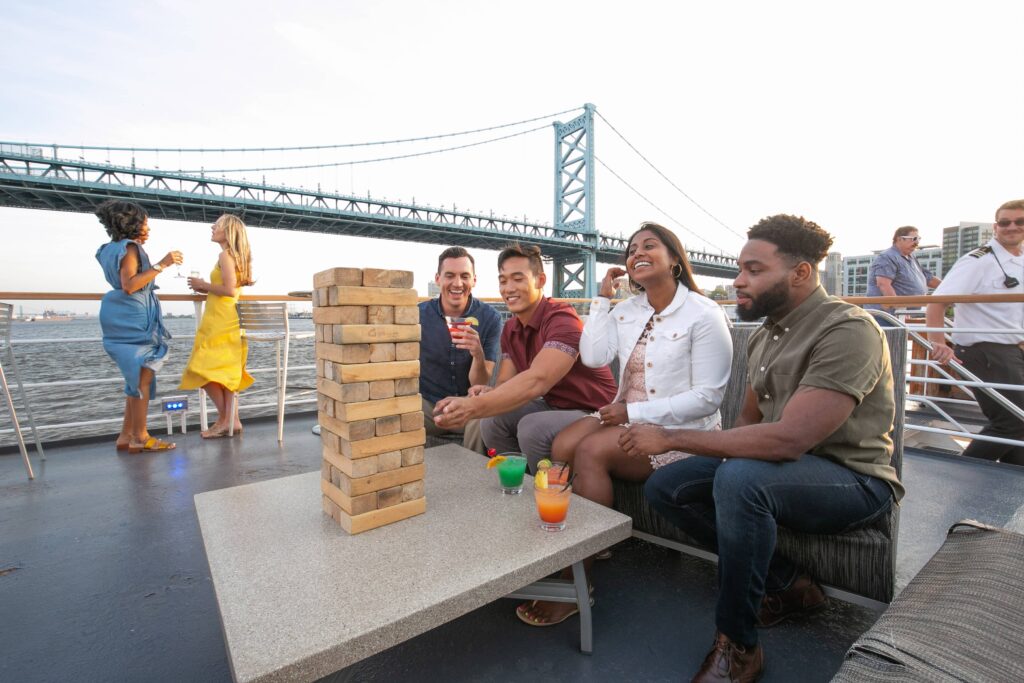 City Cruises boat charters have everything down to a science. No matter what your event, corporate or private, you and your guests will receive top-rate service. Enjoy distinctive hospitality from staff including an event manager, stewards, the captain, and bartenders. Not only are the views wonderful but the menus are prepared by excellent chefs. You will have a cash or hosted cocktail and wine bar, and customizable entertainment on board.
Book Your Philadelphia Yacht Rental with City Cruises
If you have your corporate or private party planned in Philadelphia and want to book your yacht charter, click on the Philadelphia Host Your Group Event on the Water page. Simply fill out the Request More Information form about your event including the date of the event, number of guests, type of event, event details, and your information. You will hear back from a representative so you can soon be on your way to booking the event.
City Cruises has everything you need for the perfect event on the water, whether it's a corporate party, corporate meeting, or a private event. From the chef-prepared meals to the entertainment, we have everything needed to ensure you and your guests have a wonderful and memorable experience. It's all in one place and City Cruises takes care of all the details. Book your Philadelphia yacht charter today!