Chicago, the city of innovation, is famous for its towering skyscrapers, deep-dish pizza, cultural arts, and sports fandom (Da Bears!). When you're in the Windy City, there's a checklist of must-do activities. You must: marvel at the skyline, devour a slice of deep-dish pizza, catch a game at Wrigley Field, explore Millennium Park, and savor the beauty of Lake Michigan.
Explore the Windy City's innovative spirit by taking your networking event on the water with City Cruises. We offer a setting that combines breathtaking Chicago skyline views, gourmet cuisine, full-bar service, and vibrant entertainment to create an unparalleled networking experience.
Not Your Standard Networking Event in Chicago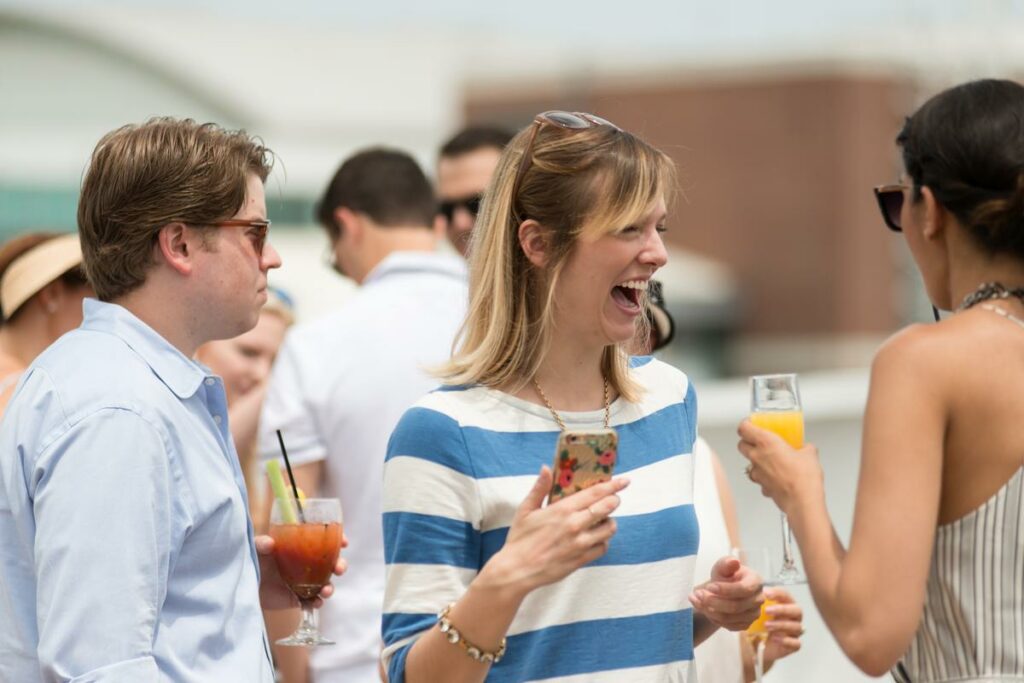 While Chicago offers a plethora of event venues, there's one in particular that stands out from the rest. Explore the Windy City's innovative spirit by taking your networking event on the water with City Cruises. We offer a setting that combines breathtaking Chicago skyline views, delicious and fresh cuisine, full-bar service, and vibrant entertainment to create an unforgettable networking experience. The picturesque Lake Michigan beckons you to think creatively and break away from traditional event spaces – a setting that guarantees a memorable networking event in the heart of the Windy City.
City Cruises: Elevating Networking in Chicago
In an age where personal connections are paramount, setting the stage for a memorable networking event in Chicago aboard a unique floating venue is a brilliant choice to impress even the most discerning guests. That's where City Cruises comes in. We offer more than just a venue; we provide an experience that generates excitement, fosters meaningful conversations, and offers a space to connect with clients and colleagues in a professional yet relaxed setting. Your guests will mingle against the backdrop of Chicago's world-famous skyline, with stunning views and historic landmarks to spark conversations.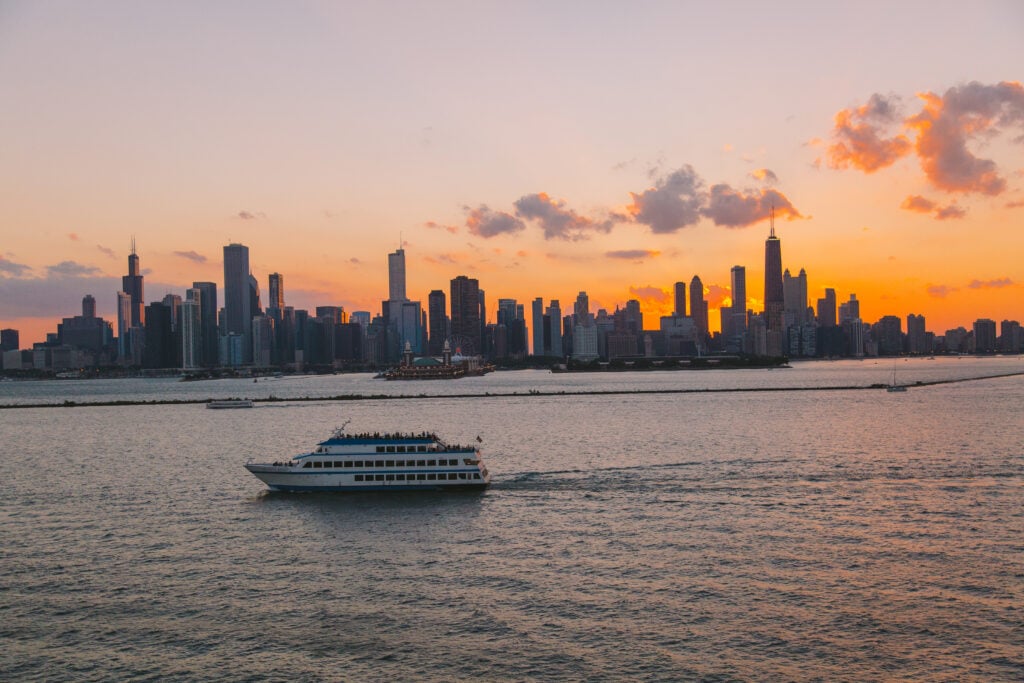 Your Novel Networking Experience Begins Here
The ideal networking event strikes a balance between casual and professional, offering an environment that fosters connections. At City Cruises Chicago, we can help you create an atmosphere where participants feel at ease and engaged. Our flexible spaces can accommodate groups of any size. Whether you need a table for a small gathering or want a spacious deck to encourage mingling, we can arrange that. Even if you're planning a major corporate networking event and require an entire yacht, our event planners have got you covered. No matter your requirements, we have the space and expertise to exceed your expectations. In addition to flexible spaces, we provide delectable cuisine prepared by local chefs, a full-service bar to keep the conversation flowing, and onboard activities to keep the energy high.
Customized Cruises to Impress Your Guests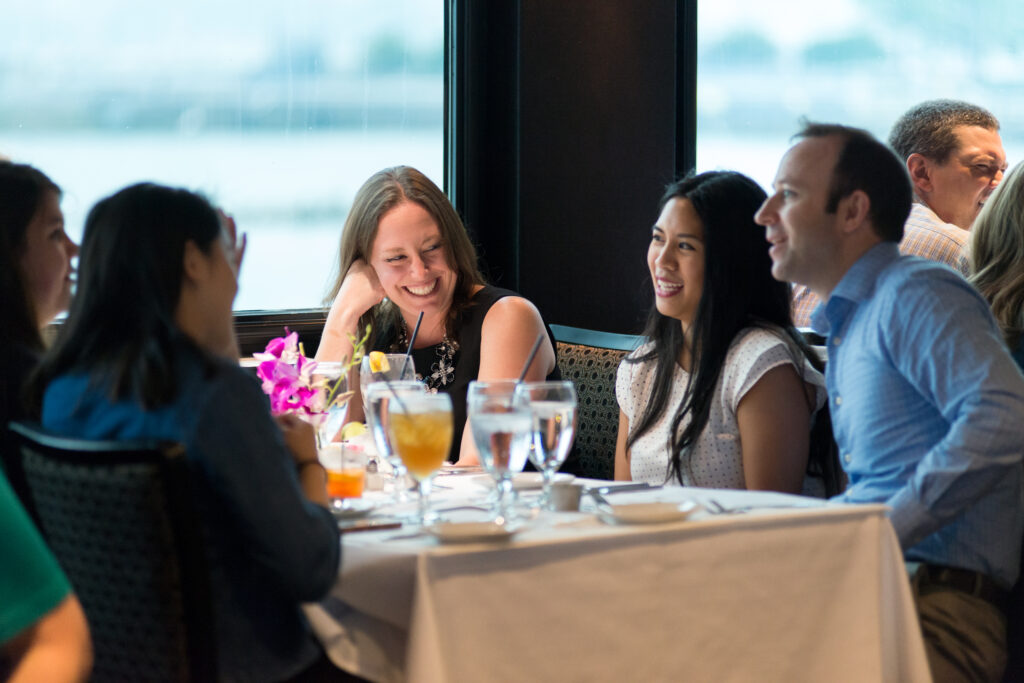 Every networking event is an opportunity to exchange ideas, boost your professional profile, and expand your network. At City Cruises, we offer customizable packages tailored to your specific needs. From start to finish, we'll collaborate with you to create a networking event that surpasses all others. Picture the ideas and conversations flowing on an open-air deck, with calming waters and a glass of wine in hand. You and your guests will feel relaxed and rejuvenated in a unique setting suitable for year-round events (yes even during a Chicago winter!). Our indoor spaces provide comfort and coziness regardless of the weather. We offer a fully personalized experience, allowing you to customize every aspect, including onboard entertainment and activities. Our dedicated crew ensures that you and your guests enjoy exceptional hospitality aboard our luxurious yachts.
City Cruises Fleet: The Perfect Networking Venue
City Cruises Chicago is an exceptional choice to host your networking event, in large part due to the selection of vessels from which you have to choose. The fleet boasts vessels designed to accommodate guest capacities ranging from 125 to 749 people, each offering its unique charm. Two options that stand out are the Chicago Elite and Odyssey Lake Michigan.
First in line is the Chicago Elite. This remarkable vessel features two fully enclosed, climate-controlled decks, complemented by an open-air sky deck that treats guests to sweeping panoramic views of Chicago's breathtaking skyline. You can begin your evening with a delightful dinner experience on the elegant dinner deck and later transition to the cocktail deck to unwind, sip on your favorite drinks, and relish an elevated perspective of Chicago's stunning cityscape.
For larger gatherings, consider the Odyssey Lake Michigan. This four-level dining vessel boasts three interior climate-controlled dining decks, in addition to a rooftop observation deck. The topaz deck offers an elegant setting with a dance floor and majestic skyline vistas. Meanwhile, the sapphire deck provides a vibrant atmosphere with a bar and dance floor, perfect for those looking to add some rhythm to their evening. On the amethyst deck, you'll find a private bar and upper-level skyline views, adding an extra layer of sophistication to your event.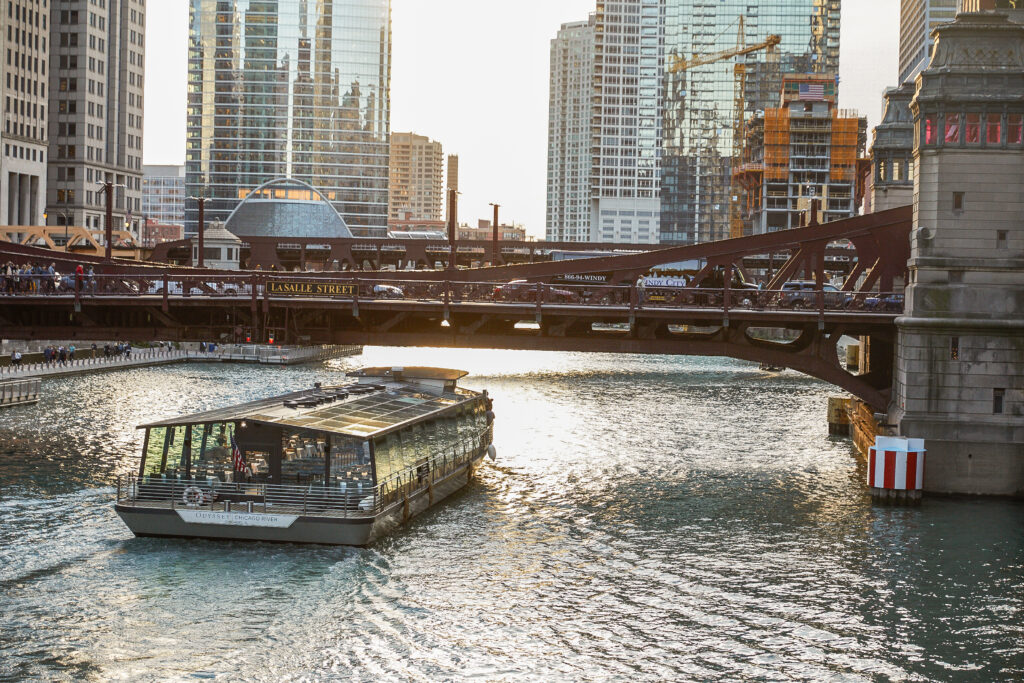 Success Equals a Networking Event Aboard City Cruises
Chicago is a city of many firsts – the first skyscraper, the first Ferris wheel, and the first mail-order catalog. Be the first to host your networking event on the water, creating an unforgettable experience. At City Cruises Chicago, we can help make your networking event both productive and enjoyable. We handle all the details, allowing you to relax and enjoy alongside your guests.
So, what are you waiting for? Fill out this form, and one of our event planners will contact you to turn your networking event into an unforgettable Chicago experience.