Watch the sparks fly and feel the beat with Hornblower Niagara Cruises' VIP Brews & Cruise Event Series
NIAGARA FALLS, Ont. — Taking a cruise to the base of the Horseshoe Falls is an amazing experience unto itself; doing it after nightfall, with fireworks lighting up the night sky and a social gathering to kick off the night takes it to another level.
Hornblower Niagara Cruises' all-new VIP Brews & Crews Event begins at the top with a ride on the new Funicular transporting guests down to the Riverside Patio featuring breath-taking views of the Niagara Gorge. After a stop at Digital Attractions for a keepsake souvenir photo it's off to a two-hour pre-cruise party in the VIP event tent where you can mix and mingle while enjoying private bar service, gourmet party appetizers, and live DJ before priority boarding for the unforgettable 40-minute Falls Fireworks Cruise.
"Seeing Niagara Falls up close and personal under starry skies is magical," says Mory DiMaurizio, vice- president and general manager of Hornblower Niagara Cruises. "The VIP Brews & Cruise Events offers an enhanced experience, with a great night of food & drinks, live DJ, and VIP pre-boarding for our Falls Fireworks Cruise where you can get the best spot to watch the spectacular fireworks over the Falls."
Hornblower Niagara Cruises has partnered up with local entertainment company, Liquid Entertainment, to DJ every Saturday to Thursday and with Entercom Radio, where every Friday night, WNY's #1 Hit Music Station, Kiss 98.5's Nicholas Picholas will be the special guest DJ.
"When we were planning for this season, it was important to us to include a new nighttime experience that local residents in the Niagara region, and Western New York or as far as Toronto would take part in," says Greg Bechkos, director of sales and marketing. "Everyone is looking for new exciting things to do on weekends and during the summertime so why not a night out that has it all – great food, music, scenic views, cruise, and fireworks – for less than $100 a ticket. We're looking forward to hosting guests from near and far, for what will be a memorable experience for all."
The new VIP Brews & Cruise Event Series includes:
A ride on the all-new Hornblower Niagara Funicular
A digital keepsake photo
A two-hour pre-cruise party in Hornblower Niagara's VIP event tent, including:
o Live DJ entertainment
o Two drink tickets per guest
o Party appetizers
o Local wine, beer and pre-mixed cocktails for purchase o Private bar
• VIP pre-boarding on the 40-minute Falls Fireworks Cruise
VIP Brews & Cruise Events kick off on weekends starting Friday, May 24th, then run daily from June 14th until September 2nd, and again on weekends through the rest of September and into October until Canadian Thanksgiving.
Over Hornblower Niagara Cruises:
Hornblower Niagara Cruises, the official Boat Tour operator for the Niagara Parks in Niagara Falls, Canada, is a sister company of Hornblower Cruises and Events; a North American company based in San Francisco, California, with more than 100 vessels and 30 years of experience operating various types of marine services across the east and west coasts. As Canada's most memorable visitor experience, the Niagara Falls boat tour operation hosts millions of visitors a year. In September 2018, Hornblower welcomed its 10 millionth visitor.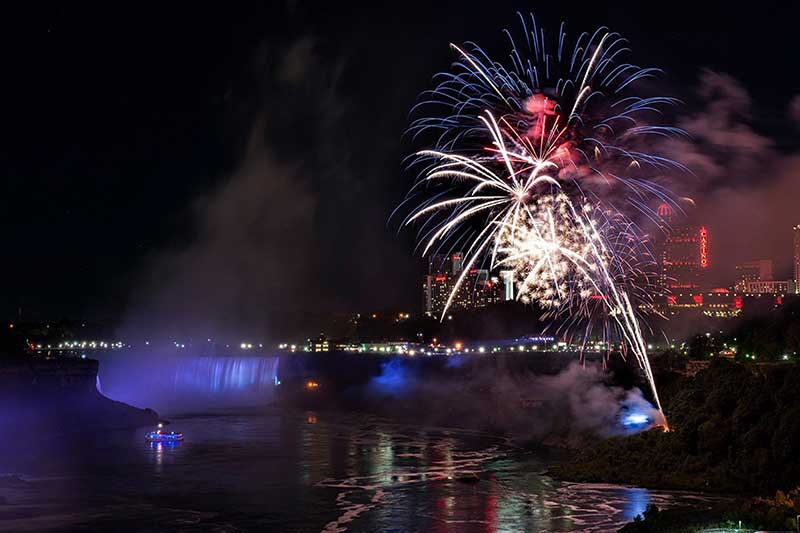 For more information, please call
Stephen Murdoch
Vice President, Public Relations – Enterprise
Email:
[email protected]
Mobile: 289-241-3997
Office: 905-346-1232