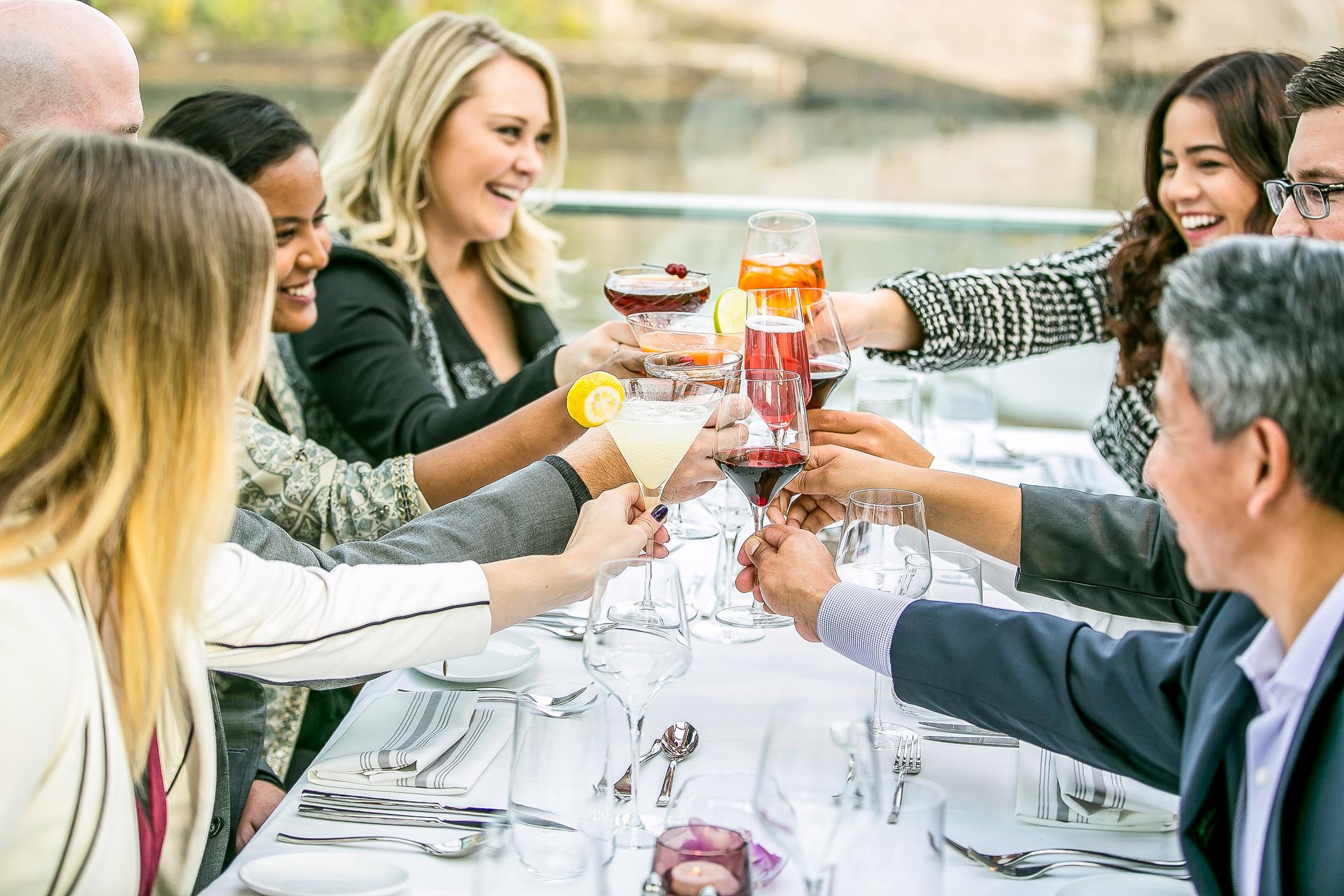 Acara Korporat & Hospitaliti
Corporate events on a private boat offer a unique and memorable experience for employees or clients. You can choose to have team-building activities, dinner parties, or even product launches onboard. With catering and entertainment available, a private boat is a great way to impress and reward employees, as well as building relationships!
Beritahu Kami Tentang Acara Anda
Selepas penyerahan borang, anda akan menerima tawaran tersuai daripada Pengurus Akaun berpengalaman yang sepadan dengan visi acara anda.
Acara Kakitangan

Picture this. You and your team on the water, cruising on a luxury boat. The drinks? Refreshing. The cuisine? Delicious. Not to mention the unforgettable views. Whether you're looking for team building, client entertainment, afterwork drinks, lunch or dinner, plan an event with us and you'll find out exactly why it's always better on a boat!

Staff Parties

Treat your team to an exciting and exclusive corporate event aboard a private boat in York! A perfect opportunity for team building, relaxation, or rewarding your hard-working staff. You can enjoy a range of activities and your team will undoubtedly return with renewed energy and a fresh sense of vigour!

Meetings

For large meetings, we can set up rows of chairs in a conference style setting with a microphone, PA, projector and screen. We aim to create a space where you and your team can get your heads together out of the typical office scenery; and don't worry there will be tea, coffee and biscuits included.

Rangkaian Pelanggan

Set sail on York's enchanting River Ouse, where the gentle ebb and flow of the water becomes the backdrop for meaningful connections and fruitful collaborations. Whether it's a high-profile industry conference, a business summit, or an exclusive meet-and-greet, City Cruises offers a unique and prestigious platform that will elevate your networking endeavours to unprecedented heights.

Penggambaran

Captivating scenes come to life against the stunning backdrop of York's picturesque River Ouse. Acclaimed productions, including the highly-anticipated Netflix release 'Bodies' slated for Autumn 2023, have chosen our venue, offering a captivating setting that elevates storytelling to new heights, ensuring an unforgettable visual experience for filmmakers and audiences alike.

Celebrating Company Achievements & Milestones

Embark on a journey of celebration and achievement aboard a City Cruises boat! Whether it's a grand anniversary, a record-breaking achievement, or a momentous milestone, celebrating on board allows companies to bask in their success while fostering camaraderie and inspiring future endeavours.

Ticketed Events

Allow City Cruises to transform your ticketed event into an extraordinary affair that leaves a lasting impression on attendees and sets the stage for future memorable experiences. We seamlessly blend impeccable events with the allure of York's picturesque River Ouse. Whether it's a music concert, a charity event, or an art exhibition, our exceptional venue sets the stage for unforgettable moments.
Untuk maklumat lanjut:
Please fill out the enquiry form or contact one of our dedicated team members to start planning your event at [email protected].