Book your attractions with us and save more
Our piers along the Thames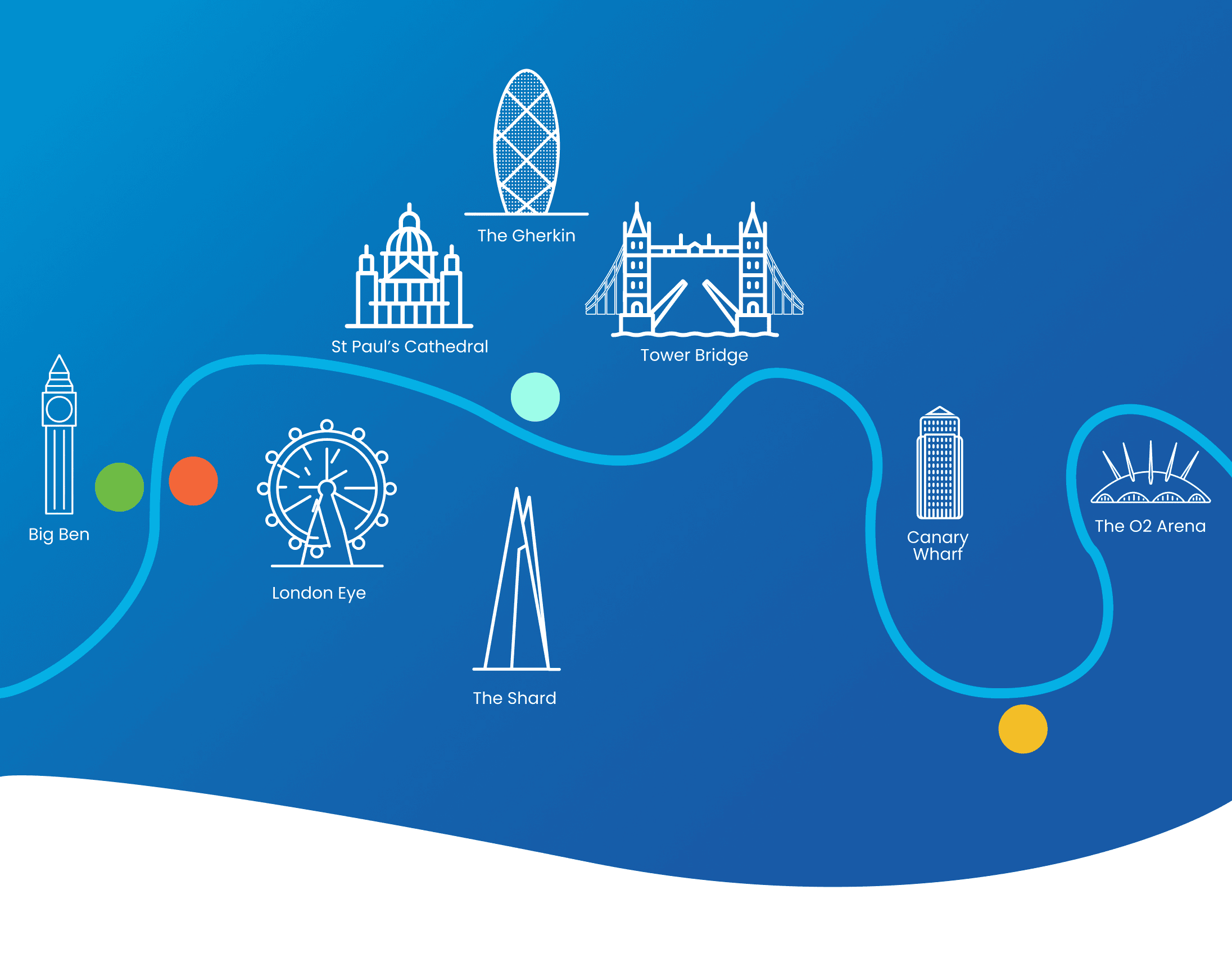 With the iconic House of Parliament and Big Ben as your backdrop and
some royally magnificent landmarks a short stroll away. Westminster Pier
is the perfect place to start sightseeing:
House of Parliament
Big Ben Clock Tower
Westminster Abbey
Istana Buckingham
Horse Guards Parade
Whitehall and Downing St
Trafalgar Square
The National Gallery
We sail in and dock beneath The London Eye-looking up from the water, it couldn't be more impressive. This is where you explore the South Bank river walkway that's buzzing with fun things to see and do:
Mata London
Sea Life London
London Dungeon
National Theatre
Royal Festival Hall
IMAX Cinema
Southbank Centre
Shrek's Adventure London
In the heart of the City, next to London's most legendary and notorious tourist attraction, the Tower of London, is Tower Pier.It's surrounded by historic and supremely modern attractions on and off the water:
Menara London
Jambatan Menara
St Katherine's Dock
HMS Belfast
The Shard
St. Paul's Cathedral
All aboard at Royal Greenwich an
incredible World Heritage Site. Arriving and departing by boat really is the only way to do it. This is where one of Britain's most famous ships lives alongside fascinating museums, an eclectic market and more:
Cutty Sark
National Maritime Museum
Queen's House
Old Royal Naval College
Painted Hall
Royal Observatory
Greenwich Market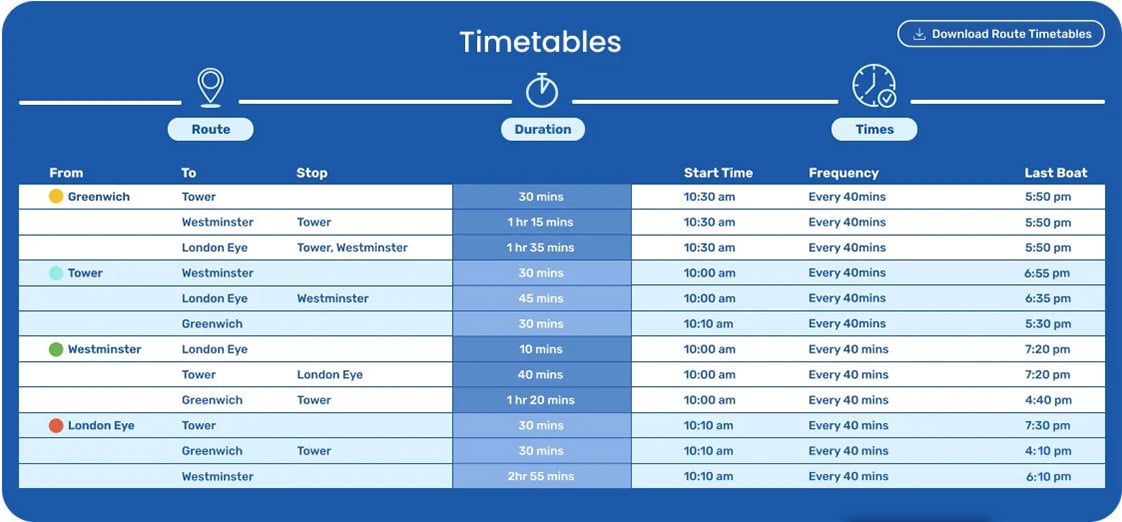 Other Sightseeing Cruises and Tickets
About our River Thames Sightseeing Cruises
Enjoy a memorable day out on London's No 1 Thames sightseeing cruise. The flexible ticket is the perfect way to take in the capital's iconic riverside landmarks.
Our captains provide informative and entertaining commentary, shedding new light on both the history and modern life of the capital. With the option to sit on our spacious open upper deck or in comfortable indoor saloons, you're guaranteed a amazing view of London's best sights including the Tower of London, Houses of Parliament, South Bank and more.
For families, a Thames river cruise is the most relaxing way to see the sights, avoid traffic and busy trains.
Our Thames sightseeing cruise will take you from point A to B with comfort and in style.
We have 4 strategically located piers at Westminster, Tower, London-Eye, and Greenwich, that allow easy access to all the main riverside attractions while ensuring less of your sightseeing time is spent waiting at a pier.
IMPORTANT INFORMATION
Some circular sightseeing tours may require a boat change at Tower Pier
Please ensure you check our up-to-date timetable schedule as times may vary throughout the year.
When you arrive for your cruise please walk straight down onto the pier. Where you will be greeted by our pier staff, have your ticket ready to be then directed to your boarding point.
What are the postcodes for the piers?
How long is the journey time?
Westminster/ London Eye – Tower/ Tower – Westminster / London Eye
Duration (single/return): 40 minutes / 80 minutes
Westminster/London Eye – Greenwich | Greenwich – Westminster/London Eye
Duration (single/return): 70 minutes / 180 minutes
Tower – Greenwich | Greenwich – Tower
Duration (single/return): 30 minutes/80 minutes
Where can I find the timetable online?
Pelanggan Kami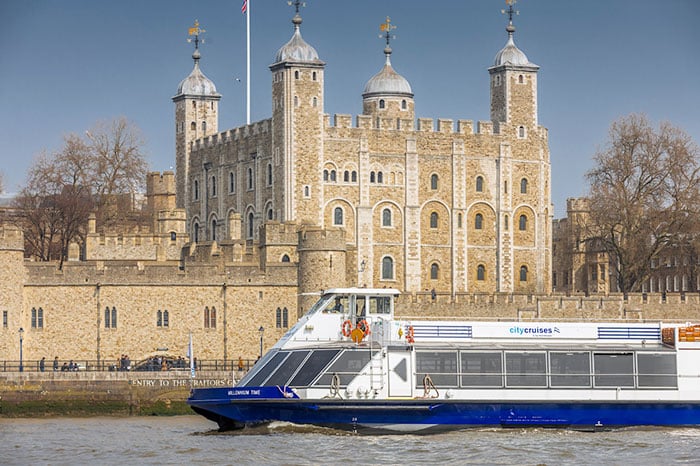 We had a lovely cruise up the Thames. The crew was fabulous and the views were spectacular, I would definitely recommend a river cruise, to see London in a relaxing less hectic way.
- Brian Conlan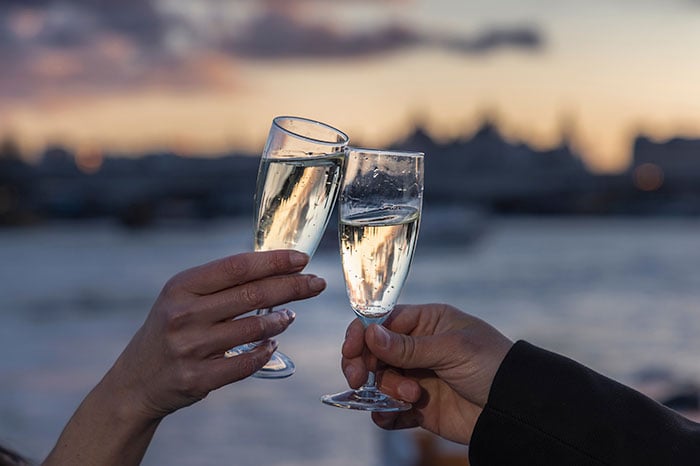 A great three hour cruise on the Thames, very relaxing way to see the sights. Great facilities on board including a bar. We caught the last cruise of the day so had a daytime and nighttime view so double the value. Interesting commentary on board.
- Annette Carruthers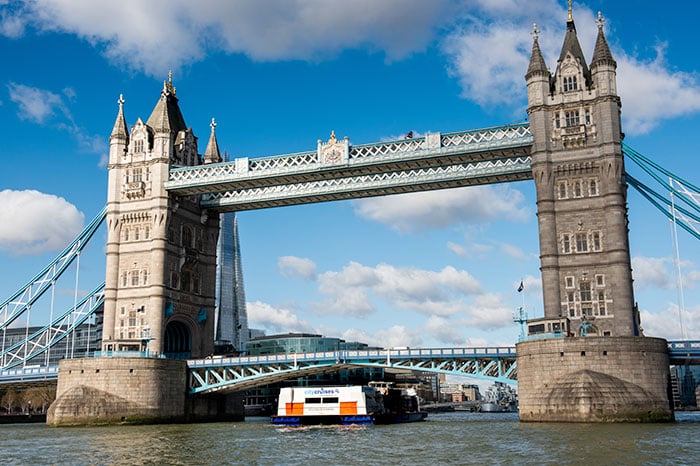 Wonderful boat tour! Went on this boat with 30 pupils and 4 teachers. Tour guide had a great sense of humour.
- Anneke Adema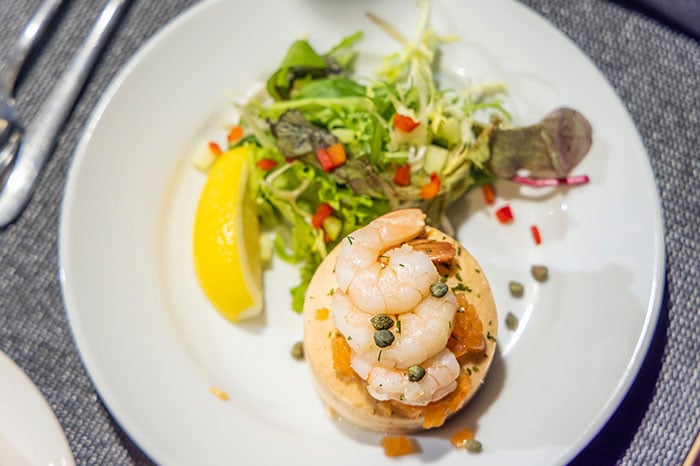 Evening Jazz Cruise. What a brilliant evening out. Includes a three course dinner and a welcoming glass of fizz. Comfortable and very clean boat, excellent food. Very efficient, friendly staff, and the jazz quartet were excellent. All the night-time sights from Westminster to Greenwich. Heartily recommended.
- Stuart Finch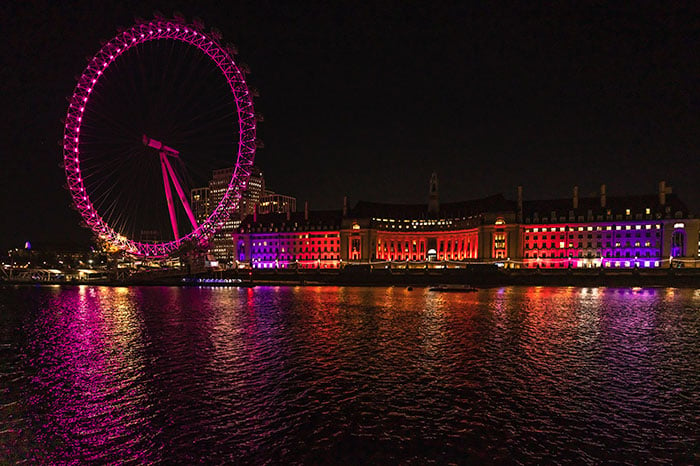 The tour of London City is incomplete without having experienced the city from the Cruise. The cruise passes through all the iconic places and Landmarks for which London is actually known for. It is an half hour tour but really a memorable one. The guide explains the importance of each and every thing through historical perspective.
- Usman Khan