The only Great Lake located completely in the United States, Lake Michigan, is the ideal spot for a wedding. Lake Michigan is home to quaint little towns, big cities, and acres of countryside, all surrounded by a beautiful body of water. It is also home to many spectacular and elegant wedding venues and accommodations to suit any budget. There is something magical about the water that relaxes everyone and brings you together. It's no mystery why so many couples want to host their wedding on the water. It's a celebration, a beautiful view, and a unique experience all rolled into one!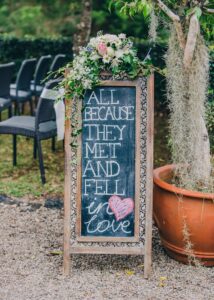 Lake Michigan Weddings and Events
Something old, something new, something borrowed, something blue-nothing compares to the beautiful blue water of Lake Michigan. Why not have your ideal wedding on the water? Tie the knot aboard a City Cruises floating venue with exceptional views. You can host your dream wedding with all-inclusive packages that take care of all the details for you. Customize your event to fit any budget, style, and party size from receptions, rehearsal dinners, and any wedding-related events. Your guests will love the distinct hospitality, climate-controlled interior, open-air decks, and unforgettable scenery.
Hosting a wedding or wedding event aboard a vessel provides you with worry-free planning. The entire event takes place on board, so there is no need to worry about logistics and the expense of transporting guests from the ceremony to the reception site. Your needs will be met by a dedicated team of wedding professionals to suit your every need, giving you more bang for your buck. Imagine your wedding photos with the sun's reflection or the city's skyline on the water. Weddings and related events on the water provide a natural, picturesque backdrop, skyline views, and memories to be cherished ever after.
Ready to be inspired? Check out Chicago Style Weddings Designers Challenge and "Come Sail Away" with City Experiences for a nautical-themed wedding – the perfect event venue with built-in cityscapes and multiple dining decks and observation spaces. While you're there, browse through our photo gallery and be sure to vote for "Come Sail Away" as your favorite wedding design. 
Exciting adventure
Out-of-town guests, and locals can enjoy Chicago's iconic skyline with an exciting thrill ride on Lake Michigan. Thrill-seekers will feel exhilarated with high speeds and 360-degree spins during this jet-propelled ride aboard Chicago Seadog Extreme Thrill Ride. Enjoy music and fun narration about Chicago's history and architecture while experiencing full-throttle sharp twists and turns during this exciting cruise. And the best part is, you can BYOB!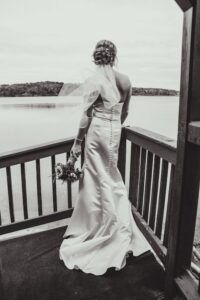 Lake Michigan Wedding Lunch Cruise
A great way to experience cruising and dining on the water is with a Premier Lunch Cruise on Lake Michigan. You can test your "sea legs" before embarking on your wedding adventures and get a taste of your upcoming event. While onboard, enjoy a chef-prepared plated meal, creative cocktails, distinct service, and breathtaking views of Chicago's scenic skyline and attractions from climate-controlled interiors and open-air rooftop decks. This will make for an unforgettable afternoon with friends and family while gaining a perspective on what your big event would envision.
Wedding Sightseeing Itinerary
If you'd like to provide guests with an itinerary to enjoy the city and explore the exciting architecture, the Seadog River And Lake Architectural Cruise and Big Bus Hop On/ Hop off experience is a great way to welcome them to the festivities. Visitors can enjoy the flexibility to hop on and hop off or enjoy the tour as a continuous loop while taking in the views of Chicago from the top of the double-decker bus. You can hop off the Big Bus Classic Tour at any of the stops to explore all the architectural history, sprawling natural spaces, and delicious food.
Get up-close views of Chicago's unique construction and famous landmarks aboard an exciting architectural cruise. Seadog offers fun for the whole family (and the dog too!) Experience the best of the "Windy City" with its impressive history, skyline views, and historical landmarks -from The Magnificent Mile to the Willis Tower. This is a wonderful addition for guests traveling to your wedding event and allows them to see all that the area both conveniently and affordably.
"I Do "With a View
A wedding on Lake Michigan is unique and far more memorable than a traditional location. This is the beginning of a lifelong journey together beneath the magical views of the city's magnificent skyline. You can dance the night away, dine on exquisite food, and imbibe in creative cocktails as you glide by glittering skyscrapers as you embark on your life together. Take the stress out of planning and relax and sit back while all the details are taken care of for you by a team of professionals. Getting married or having a wedding-related event aboard City Cruises is a visual treat that guests will find unforgettable. Fill out this form today and an Event Planner will contact you!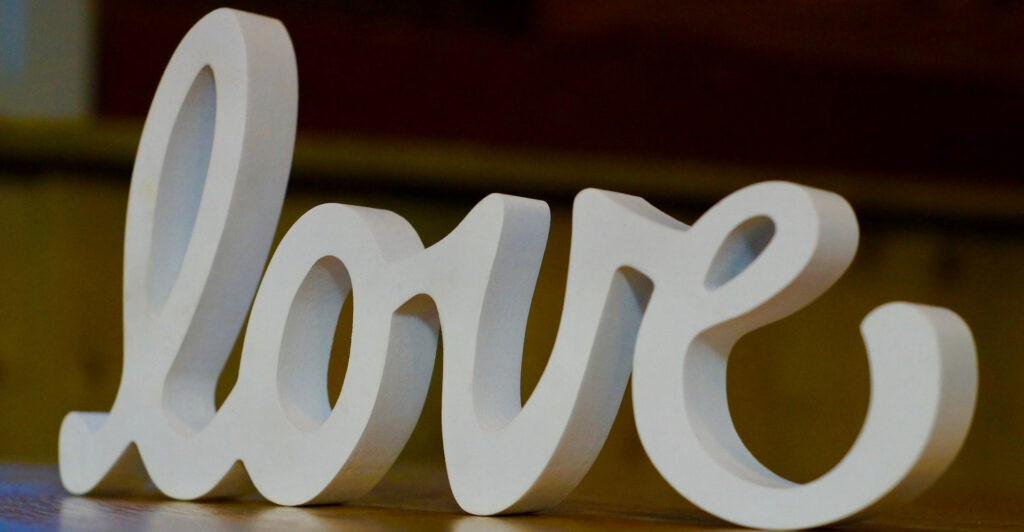 FAQs – Lake Michigan Yacht Weddings
Can you get married in Lake Michigan?
Host your dream wedding on the water aboard a unique floating venue with exceptional skyline views, chef-prepared menu options, full bar service, and all-inclusive packages that customized to fit your budget, style, and party size. Get in touch with the City Cruises team today!
Is it affordable to get married on a boat?
A wedding on the water is a cost-effective way to tie the knot. There are a variety of package options to fit your budget. Work with the City Cruises Chicago team to plan the ultimate wedding on Lake Michigan!
What is the best month to get married on a boat?
You really cannot go wrong. It depends on what you are looking for as far as scenery. The bright summer months are a great time to get married on Lake Michigan but do not discount the cooler weather and beautiful backdrop. Wedding venues on a boat have climate-controlled interiors as well as open-air decks to enjoy all year long.
What kind of food and drink options are available for a Lake Michigan wedding on City Cruises Chicago?
City Cruises offers a variety of catering options for Lake Michigan weddings, including plated dinners, buffet-style meals, and hors d'oeuvres. They can also accommodate dietary restrictions and offer vegetarian, vegan, and gluten-free options. In addition, City Cruises has a fully stocked bar with a range of beverages available for purchase, including wine, beer, cocktails, and soft drinks.
How many people can attend a Lake Michigan wedding on a City Cruises vessel?
The maximum number of guests that can attend a Lake Michigan wedding on a City Cruises vessel will depend on the specific vessel chosen. The capacity of each vessel varies, and ranges from 200 to 749 guests. As mentioned earlier, the actual number of guests who can comfortably attend a Lake Michigan wedding on a City Cruises vessel will depend on factors such as the layout of the vessel, the size of the wedding party, and any applicable safety regulations.
What views can be seen on a Lake Michigan wedding cruise with City Cruises Chicago?
A Lake Michigan wedding cruise with City Cruises offers stunning views of the Chicago skyline and iconic landmarks such as Navy Pier, the John Hancock Building, and the Willis Tower. Guests can also take in the natural beauty of Lake Michigan, including its sparkling blue waters and sandy beaches. The views will depend on the route chosen and the time of day, as City Cruises offers both daytime and nighttime wedding cruises.
Can the wedding ceremony and reception both take place on the City Cruises vessel?
Absolutely! Many couples choose to have both their ceremony and reception on the water. City Cruises Chicago can facilitate a seamless transition from the vow exchange to the celebration, ensuring a magical and unforgettable wedding day for all involved.
What options are available for music and entertainment on a Lake Michigan wedding cruise with City Cruises Chicago?
City Cruises offers a variety of entertainment options to create the perfect ambiance for your Lake Michigan wedding. You can opt for a live band, a DJ, or even use their state-of-the-art sound system to play your curated playlist. It's all about making your special day as personalized and unforgettable as possible.
Can we have a rehearsal dinner on the City Cruises vessel?
City Cruises Chicago offers the option of hosting your rehearsal dinner on one of their vessels. This is a wonderful opportunity to familiarize your wedding party with the venue, and enjoy a beautiful evening on Lake Michigan before the big day.