Your wedding was the wedding of a lifetime. You were surrounded by your family and friends all there to witness the special event where you both said, "I do." Then you celebrated together like the night would never end. It was a dream come true.
Make that dream come true again by celebrating your anniversary on the water. After a fabulous wedding, it's the anniversaries that mark the day of love that you share with your spouse. Over the years, you will have many anniversaries to celebrate, however, there is no better way to do that than with a wedding anniversary cruise that will create memories to last a lifetime – just like your wedding day!
Cruise For Your Wedding Anniversary, and Other Related Events
A romantic cruise is the perfect way to celebrate your love for each other on your anniversary. You'll enjoy your anniversary experience on the water aboard a very unique floating venue with spectacular views from indoor and outdoor decks with room for dining and dancing. Everything you want is at your fingertips and available for you and your guests to enjoy.
When you think about celebrating your anniversary on the water you may also want to renew your vows. Make a celebration out of it on one of City Experiences' floating event venues. It is like getting married all over again. Create your perfect day with an all-inclusive package to make saying "I do" again even more special the second time around.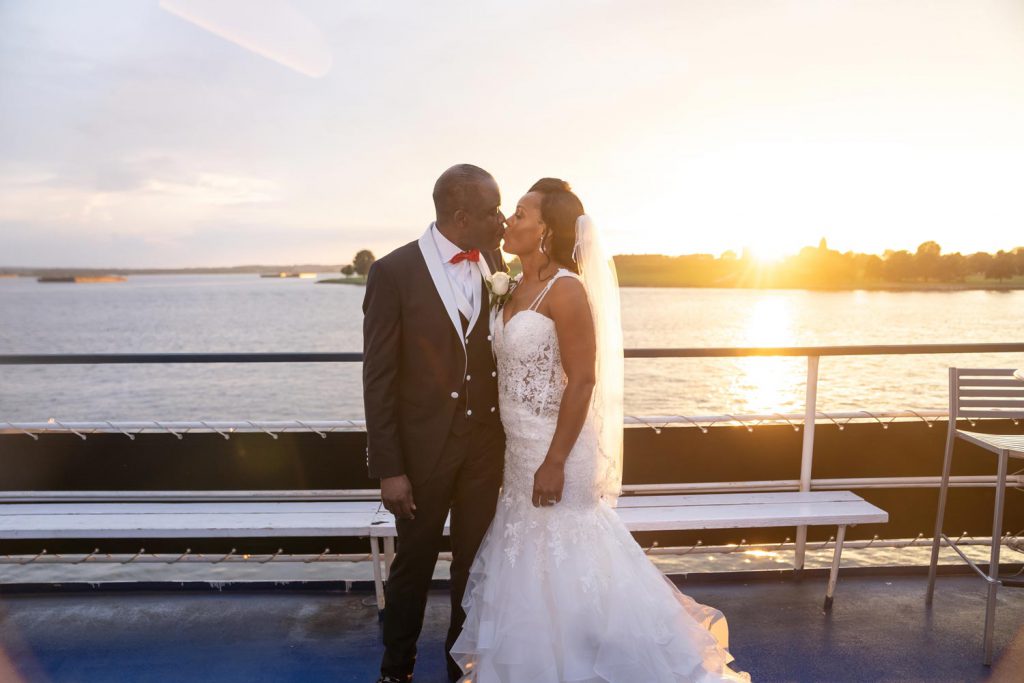 A City Experiences cruise offers chef-prepared menu options, full bar service as well as all-inclusive packages that can be customized for whatever your budget is, as well as your personal style and how many people you expect to attend. It takes the hassle out of preparing your event by yourself. We make it so that you can truly enjoy the entire experience of an unforgettable celebration.
Popular Wedding Anniversary Cruise Destinations
There are a host of destinations for a romantic anniversary cruise. Some prefer the islands of the Caribbean. From Barbados and Saint Lucia to Jamaica and The Bahamas, the Caribbean Islands are surrounded by the beautiful blue waters that make a destination wedding cruise so perfect.
Alaska is the opposite of a Caribbean cruise, but it is another wonderful anniversary cruise option for the more adventurous who want to take in the cooler air and exciting views of glaciers and wildlife.
Still, others may want to visit Europe for a different option. From romantic cities including Paris and Rome, a luxury anniversary cruise on the Mediterranean can be an inviting choice offering something out of the ordinary.
City Experiences Popular Anniversary Cruise Packages Across the States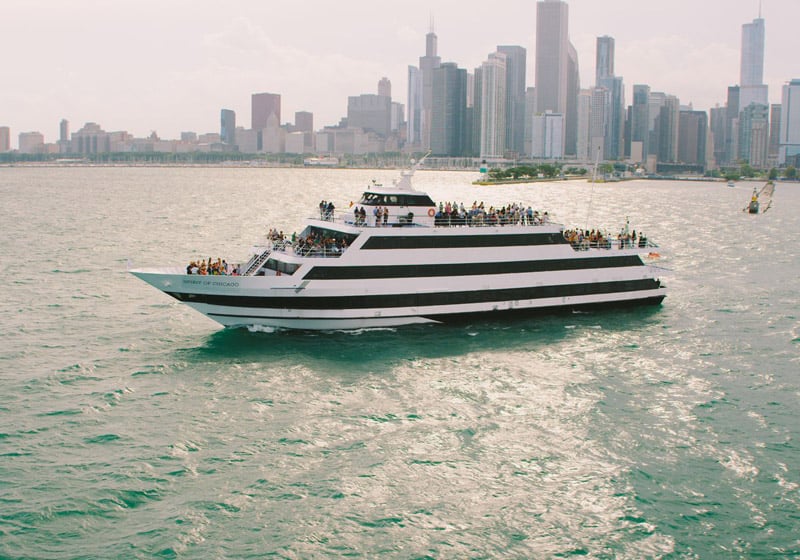 Stateside, there are many great cities to host your romantic anniversary cruise. Celebrate with an itinerary on the water in Chicago, with the spectacular views of the Windy City as your backdrop. You'll get an all-inclusive package with chef-designed menus and distinctive hospitality. Your views of the Chicago skyline from Lake Michigan or the Chicago River will be breathtaking.
There's no place like New York City for a dream romantic anniversary cruise. The Big Apple has an iconic skyline that will wow you and your guests for an unforgettable event to remember forever. From the Statue of Liberty and the Freedom Tower to the Brooklyn Bridge and the Empire State Building, you will see it all from the Hudson and East Rivers. Make this romantic anniversary cruise one that is tailored to your desires, whether it is more intimate or grand, or luxurious or on a budget.
San Francisco's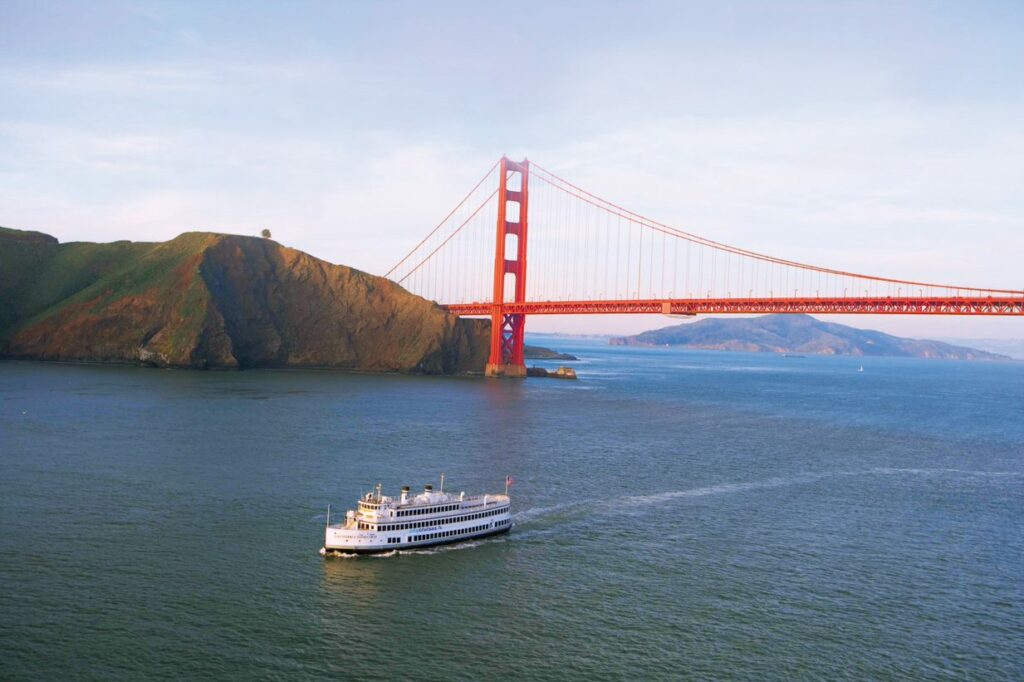 charm makes it a perfect anniversary cruise destination, offering views of the City by the Bay and its skyline while you enjoy sailing under the Golden Gate Bridge. Your itinerary will include an elegant dining experience created just for you and your guests. You can go simple with a small guest list of 49 on a regularly scheduled cruise or do it up for a larger party.
If you're on the East Coast, then Boston is the place for an anniversary cruise destination. Boston Harbor City Cruises creates a perfect anniversary cruise with views of downtown Boston and its famous waterfront landmarks. No matter the party size, you and your guests will love the distinctive hospitality, climate-controlled interior, and open-air outdoor deck while you take in views of Zakim Bunker Hill Memorial Bridge, the Seaport District, the historic USS Constitution, and Boston's skyline from the Harbor.
Types of Anniversary Cruise Packages
No matter the destination you choose, you can go big or simple. If you want an anniversary cruise package that is big on celebration but light on your budget, there is a budget-friendly option that will include everything you need for a wonderful celebration but won't break the bank.
You can also go big with a luxurious gathering that will have a bigger budget and include everything you want for the romantic anniversary of your dreams and beyond. A dedicated team of professionals will be there to help plan your special day with an itinerary that's as luxurious as the day you wed.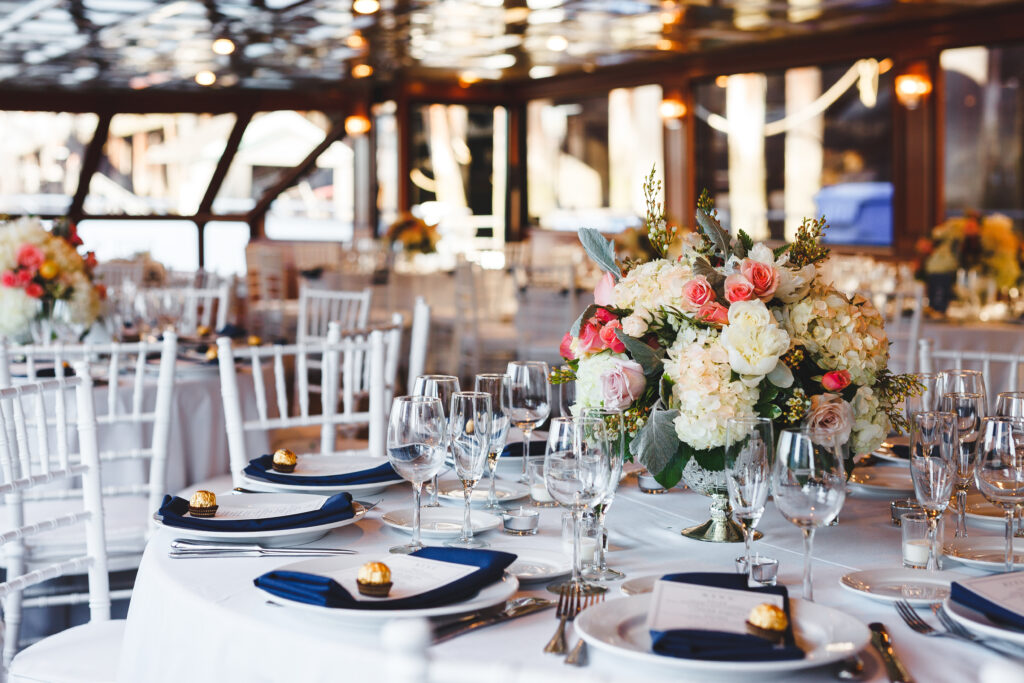 It is easy to select the right anniversary cruise package. Consider the destination and the preferred activities that you want for you and your guests to enjoy. Be prepared with the number of people you want to invite, the menu, the music, and your attire so that you can have your dream romantic anniversary cruise, be the best it can be. Fill out this form today and an Event Planner will contact you!
You can choose activities and experiences along with your romantic anniversary cruise. That may include:
Onboard entertainment from a live band to a DJ
Fine dining
Special cocktails for the occasion
Shore excursions include things to do on land when you dock. Take your party to a local bowling alley or cocktail bar.
The perfect romantic anniversary cruise will be the destination of your dreams. Imagine setting sail from New York City with the one you love and all your guests. The city skyline is the backdrop for this special occasion event. It includes a chef-prepared dinner and cocktails, dancing to the tunes of your live DJ, and a special toast commemorating the day you wed. After you dock you and your guests are off to some local New York City hot spots for more dancing. It is the perfect way to remember why you married in the first place. Love is definitely in the air.