They say money can't buy you happiness, but it can buy you a ticket to London and that is quite possibly close enough.
With the spring rains at bay, London blooms back to life in the summer buzzing with energy. It is a glorious time to visit London and discover all of its world-famous landmarks that have put this royal city on the map.
From a speeding along the Thames River to uncovering the secrets of Hogwarts, we are spilling the tea on some of the best things to do in London in the summer.
Thamesjet SpeedBoat Ride
Beat London's summer heat on the ultimate adventure on the River Thames. It's pure pleasure cooling off in the winds as some of London's best landmarks pass you by.
You don't need to be a visitor to love this unforgettable ride! Perfect for locals too and the young at heart, it's a thrill of a lifetime full of twists and turns.
What could be better than traveling along one of the most scenic stretches of the River Thames with the best sights of Big Ben, the London Eye, and the Tower of London at your side?
Wicked fun, full of laughs, and buzzing with excitement, Thames SpeedBoat Ride satisfies your adrenaline craving and your curiosity about London's iconic buildings and landmarks. Bring your camera and capture Tower Bridge. But don't forget to tuck it safely away as you jet off to Canary Wharf, finding out the true meaning behind the need for speed.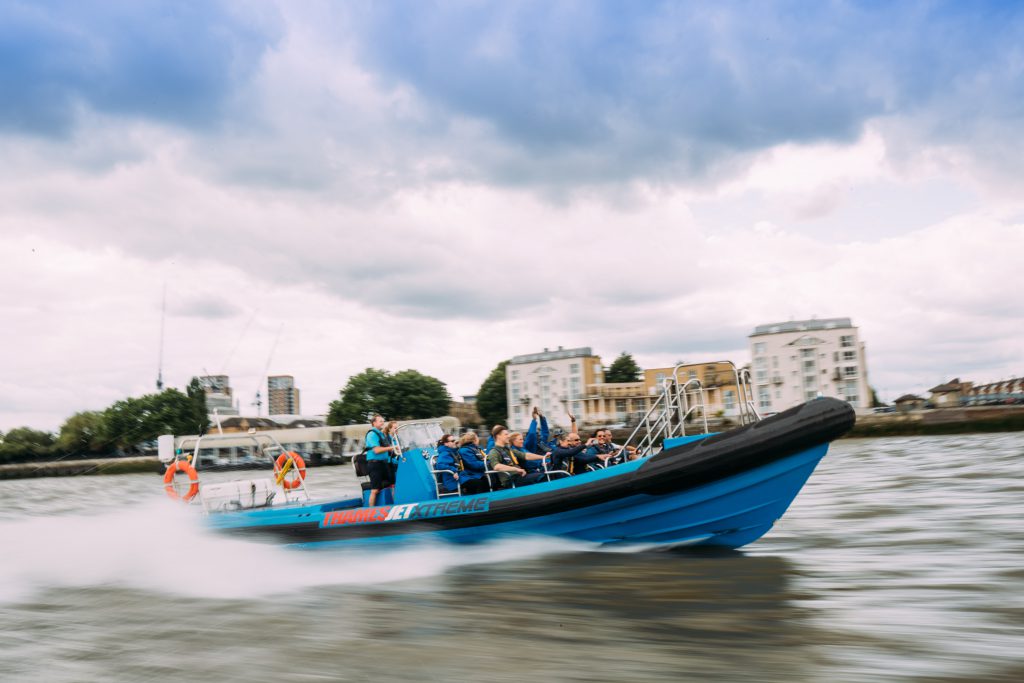 Harry Potter Warner Brothers Studio Tour
Pack your bags, we're going to Hogwarts! Well, as close as one can come to the wizarding world bringing lumos to your life at Harry Potter Warner Brothers Studio Tour.
"Slytherin" behind the scenes into the wizarding world of Harry Potter and discover the magic that went into the famous series. Follow along in the footsteps of Harry Potter and see the enchanting sets as the much-loved movies come to life.
Learn about the special effects and how the magical creatures became so life-like and how Harry and his friends were able to take to the sky and fly. From the Great Hall to Forbidden Forest, Diagon Alley, and Platform 9 ¾, the iconic backdrops whimsically stand before you.
Beware, Wormtail's watching you, and be careful of fire-blowing dragons the studio tour is so life-like don't let the basilisks bite you!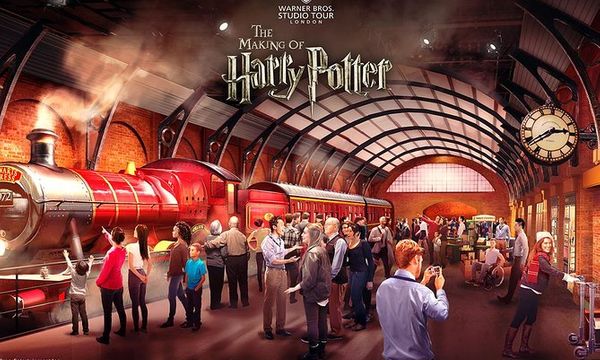 Pelayaran Teh Petang di Sungai Thames
London is the city of royals after all, so why not treat yourself to something a little special? Nothing says royalty and is more iconic than afternoon tea in London.
Live the British life aboard an Afternoon Tea Cruise on the River Thames indulging in one of Britain's finest meals. Nibbling on a fine selection of sandwiches of English cheddar, roast chicken, egg and cress, and oaked smoked salmon, the best of London glides right past you.
From sightings of the Tower of London, magnificent Big Ben, and the London Eye you will feel like royalty out on the river. Dine on scones with clotted tea and jams alongside mini pastries while delighting in scenes of The Houses of Parliament and the Shard.
With a front-row seat to unrivaled views of London's iconic riverside attractions and a relaxing cup of tea in hand, an Afternoon Tea Cruise on the River Thames is one of the best things to do in London in the summer. So, sit back and enjoy the London life one scone at a time.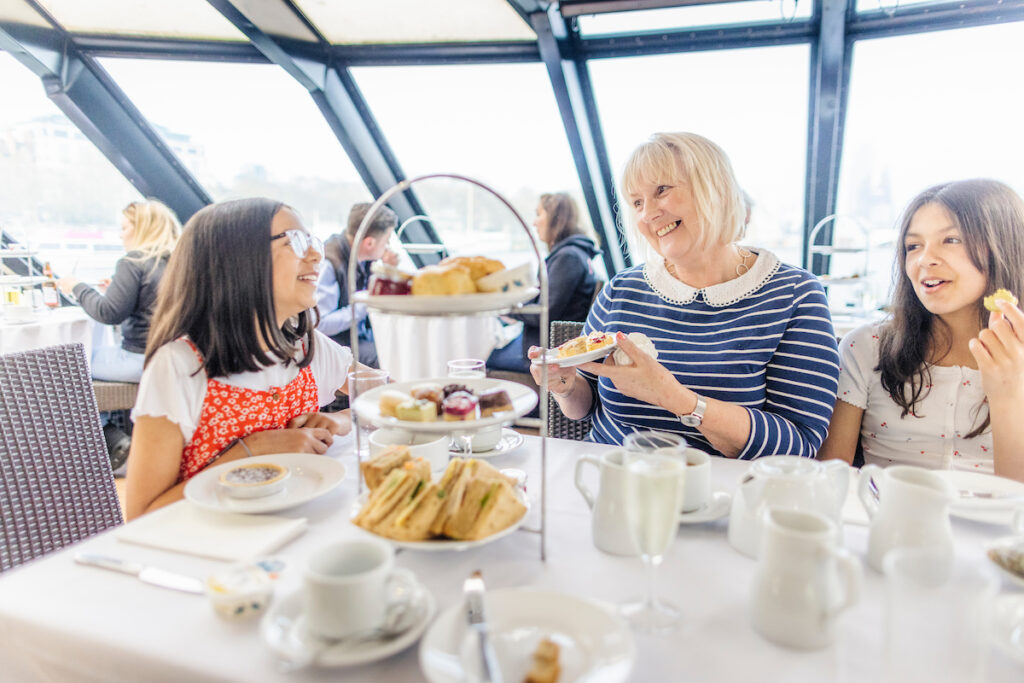 Buckingham Palace Tour
Have you ever wondered what a working palace truly looks like behind its grand closed tours? Well, summer is the time to make your wish come true and step inside the legendary Buckingham Palace.
Buckingham Palace Tour invites you to visit the King's official London residence for only 10 weeks in the summer beginning in July until September. Stepping into the iconic London residence is one of the absolute must-see things to do in London in the summer.
From the grandiose throne room, majestic ballroom, and regal white drawing room to 19 exquisite staterooms and strolling through the exotic 42-acre garden. It is a glimpse into one of the most iconic destinations in London and around the world.
There's even a multimedia guide for children so they can follow along with Rex the friendly Corgi. It is a fascinating day out for everyone in the family.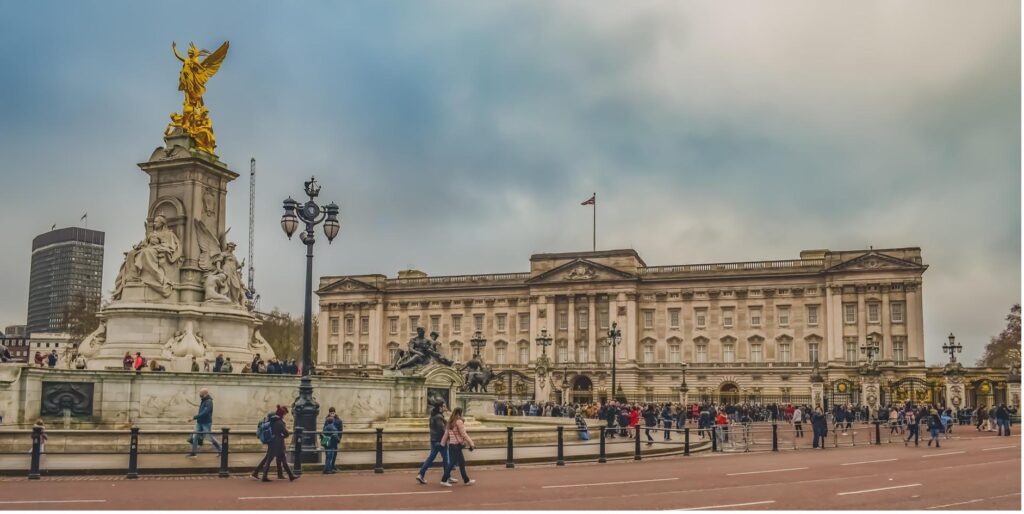 24-hour Hop on Hop Off River Pass
City Experiences 24 hours Hop on Hop Off River Pass is your ultimate ticket to discovering London's unforgettable riverside landmarks. With unlimited access for 24 hours, there is no rush or pressure to follow anyone's schedule but your own.
Four different piers allow you the chance to hop on and hop off experiencing London in a whole new way.   Sailing past The Royal Observatory, Big Ben, and the glorious Tower Bridge it's a unique way to travel across town.
No need to get off if you don't want. Simply stay on board and relax as you cruise through central London on your River Thames waterway taxi. Passing by so many of London's must-see's such as the London Eye and Houses of Parliament, it's a perfect way to see some of the big sights without ever needing to get out.
This tour is great for families! Purchasing 2 adult tickets will grant up to 3 children to travel for free with the Family Pass Offer. Cruising out on London's famous river is one of the most memorable things to do in summer, creating memories that will last you a lifetime for you and your family.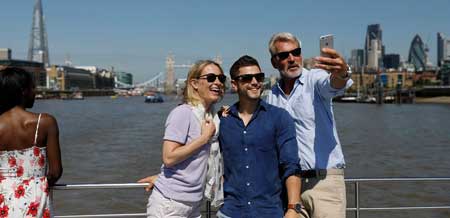 FAQs – London Things to Do in the Summer
What are the best outdoor activities to do in London in the summer?
There are plenty of great outdoor activities to enjoy in London during the summer. Some popular options include visiting the city's beautiful parks and gardens, taking a boat tour on the Thames, or exploring the city's many outdoor markets and festivals.
What events and festivals take place in London during the summer?
London is home to a wide range of events and festivals during the summer months. Some popular options include the Notting Hill Carnival, the Pride in London festival, the Taste of London food festival, and the Wimbledon tennis tournament.
What are some of the best places to eat and drink in London during the summer?
London is known for its diverse and delicious food scene, and there are plenty of great restaurants, cafes, and bars to enjoy during the summer months. Some popular options include rooftop bars with stunning views of the city, outdoor markets and food trucks, and traditional pubs with outdoor seating.
What are some family-friendly activities to do in London during the summer?
London has plenty of family-friendly activities to enjoy during the summer. Some options include visiting the city's many museums and art galleries, exploring the parks and playgrounds, and taking a family-friendly boat tour on the Thames.
What should I pack for a summer trip to London?
Summer weather in London can be unpredictable, so it's important to pack for all possibilities. Lightweight, breathable clothing is a must, as well as a waterproof jacket or umbrella in case of rain. Comfortable walking shoes are also essential, as there's plenty of walking to be done in this bustling city.