Hey there, Poole adventurers and corporate superheroes! Are you on the hunt for exceptional teambuilding activities to foster camaraderie and unleash the full potential of your team?  Look no further because Poole has got you covered! From thrilling adventures to collaborative challenges, Poole offers a plethora of activities that will bring your team closer together while having a blast. Let's dive into some of the best teambuilding experiences this vibrant coastal town has to offer!
 
1. Cruising around The Jurassic Coast
Ahoy, mateys! Set sail with your crew around the glistening waters of Poole Harbour and The Jurassic Coastline. With four boats of various sizes to hire, City Cruises will have a boat for every opportunity. Take a leisurely cruise with a fish and chip supper and see the stunning scenery of this part of the Dorset coastline, or why not dance the night away to a DJ or band with a BBQ on board. A perfect way to say 'thanks' to all your hard working staff and getting them motivated for the months ahead.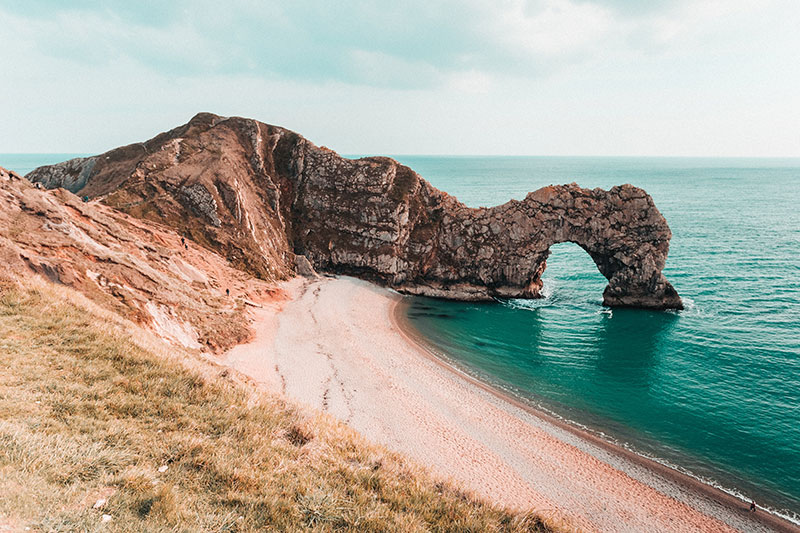 2. Watersports: Taking The Office Outside
You have come to the right place if you have an active team that want to try out a variety of water sports. From paddle boarding to canoeing, sailing to power boating, Rockley Watersports can help put an itinerary together for you. Located on a beach in Hamworthy or their new land based centre near to Wareham, Buddens, there is plenty of opportunity to work as a team and have a lot of fun!
 
3. Food for Thought Cookery School
Calling all foodies and aspiring MasterChefs! Engage in a culinary battle that will tantalize your taste buds and strengthen your teamwork. Poole offers an array of cooking workshops where your team can learn to whip up scrumptious dishes under the guidance of professional chefs. Embrace the spirit of friendly competition as you work together to create a masterpiece that will have everyone asking for seconds!
4. Outdoor Adventure Challenges: Conquer the Great Outdoors
Poole's breathtaking landscapes and natural wonders set the stage for an unforgettable outdoor teambuilding experience. From high ropes courses to orienteering challenges, the great outdoors offers ample opportunities for your team to bond and build trust. Conquering these physical and mental hurdles together will not only boost team morale but also create lasting memories of triumph and support.
5. Mini Golf: Putt Putt Noodle
New to Poole is Putt Putt Noodle. A fun way to show off your golfing skills whilst sipping prosecco and finishing off with a meal in this Asian themed Golf Course, Restaurant and Bar.
 
6. Paintball Mayhem: Let Loose and Unleash the Team Spirit
Gear up and prepare for a colourful battle on the paintball field! Paintballing is an excellent way to encourage communication, strategize, and foster teamwork under pressure. Form alliances, plan tactics, and watch as your team's cohesion leads to victory. And don't worry; the laughter and camaraderie will continue long after the paintball guns have been put away.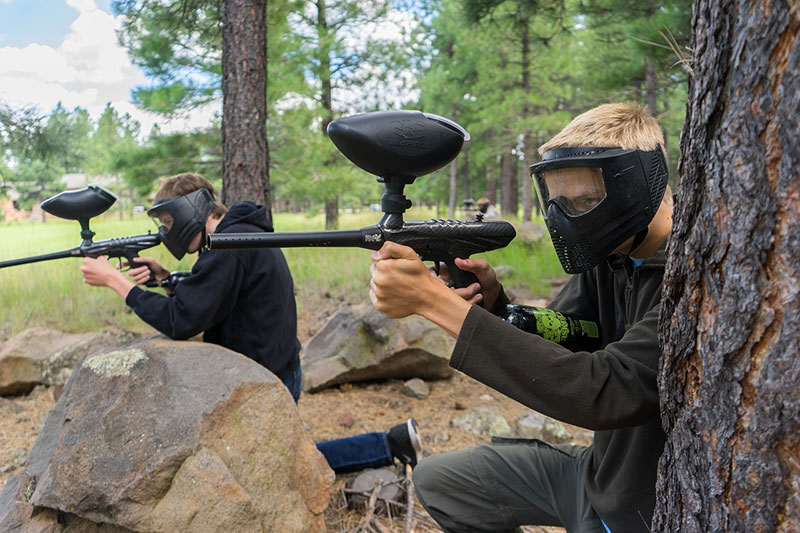 7. The Beach: Sandbanks
Or for a cheap alternative, why not head down to Sandbanks Beach which is sure to make the team unwind with it's golden sands and blue waters. Plenty of space for a team football session or a bit of volleyball. This beach can boast 35 years of being awarded the blue flag – more than any other beach in the country! Bring a picnic and a bottle of fizz to truly relax and get to know your colleagues.
In conclusion, Poole offers a treasure trove of teambuilding activities that will help your team sail through challenges and come out stronger and more united than ever. These experiences foster trust, communication, and cooperation while providing a perfect opportunity for team members to get to know each other beyond their professional roles.