Hey beach lovers and sun seekers! If you're craving some seaside bliss, look no further than Poole, our very own coastal paradise.  With its stunning coastline, golden sands, and crystal-clear waters, Poole is a beach lover's dream come true. Let's dive into the must-visit beaches that will leave you mesmerized and yearning for more!
 
1. Sandbanks Beach: A Slice of Heaven
Sandbanks Beach is the crown jewel of Poole's coastline and often hailed as one of the best beaches in the UK. With its fine golden sand and shallow waters, it's the perfect spot for families with little ones. As you relax on the beach, you'll be treated to breathtaking views of Brownsea Island and the iconic Sandbanks Peninsula. Make sure to stroll along the promenade, lined with charming cafes and restaurants, offering delightful treats and refreshing drinks.
2. Studland Beach and Nature Reserve: Nature's Playground
A short drive away from Poole, you'll find the captivating Studland Beach and Nature Reserve. This vast stretch of sandy coastline is backed by rolling dunes and picturesque heathlands, making it a haven for nature lovers. Enjoy a leisurely walk along the sandy shores, spot wildlife in the reserve, or indulge in water sports like kayaking and paddleboarding. If you're lucky, you might even spot some of the resident dolphins frolicking offshore!
3. Canford Cliffs Beach: A Hidden Gem
Nestled between Sandbanks and Branksome Chine, Canford Cliffs Beach is a hidden gem waiting to be discovered. This Blue Flag beach offers a more tranquil and secluded setting, perfect for those seeking a quieter escape. The colourful beach huts add a touch of charm, making it an ideal spot for some Instagram-worthy photos. Don't forget to bring a picnic and relish the serene atmosphere with your loved ones.
4. Branksome Chine: Nature's Wonderland
For a beach with a touch of adventure, head to Branksome Chine. This Blue Flag beach is surrounded by lush wooded cliffs, creating a stunning backdrop for your day at the seaside. Explore the zigzag paths that lead you through the woods down to the beach, where you can enjoy sunbathing, beach games, and refreshing dips in the sparkling waters. It's a paradise for both nature enthusiasts and beachgoers alike.
5. Shore Road Beach: Fun and Activities
Shore Road Beach is the place to be for those seeking a beach with plenty of activities and amenities. This family-friendly spot offers beach huts for rent, beach volleyball courts, and even a dedicated water sports area. Whether you want to try your hand at windsurfing, jet skiing, or simply build sandcastles with the little ones, Shore Road Beach has got you covered.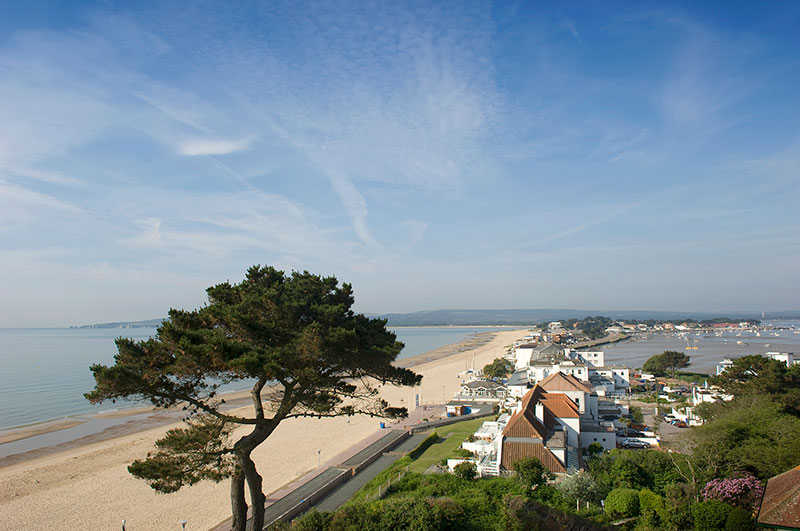 6. Bournemouth Beach: Just a Stone's Throw Away
While technically not in Poole, Bournemouth Beach is so close and spectacular that it deserves an honourable mention. Hop on the City Sightseeing Bus from Poole Quay or take a short drive, and you'll find yourself on this award-winning stretch of sandy coastline. Bournemouth Beach boasts a vibrant atmosphere, with events, live music, and festivals happening throughout the year. It's a must-visit for those looking to combine the best of both worlds – Poole and Bournemouth.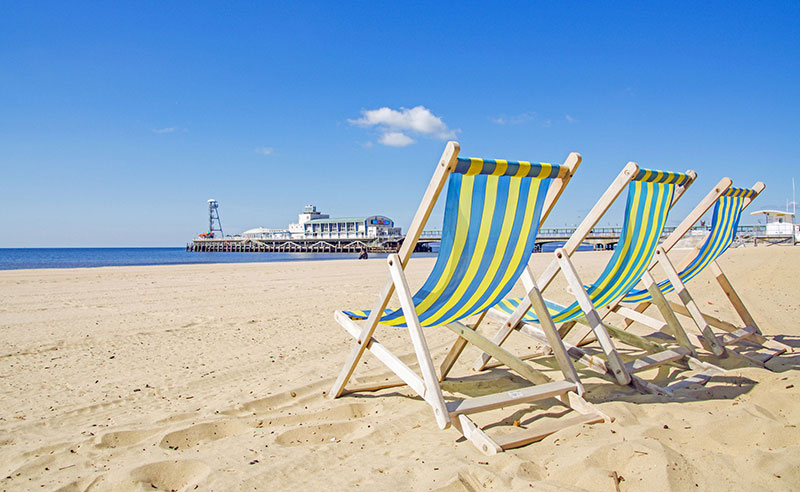 7. Swanage Bay: A Short Ferry Ride Away
Again, whilst not technically in Poole, you can catch The City Cruises Poole to Swanage Ferry and within an hour you will be in the beautiful, Victorian seaside town of Swanage. This family friendly resort has everything to keep the kids happy, including a Punch and Judy show on the beach, small fair ground, amusement arcade, pedaloe and canoe hire, plenty of ice cream shops and plenty of golden sands and blue water!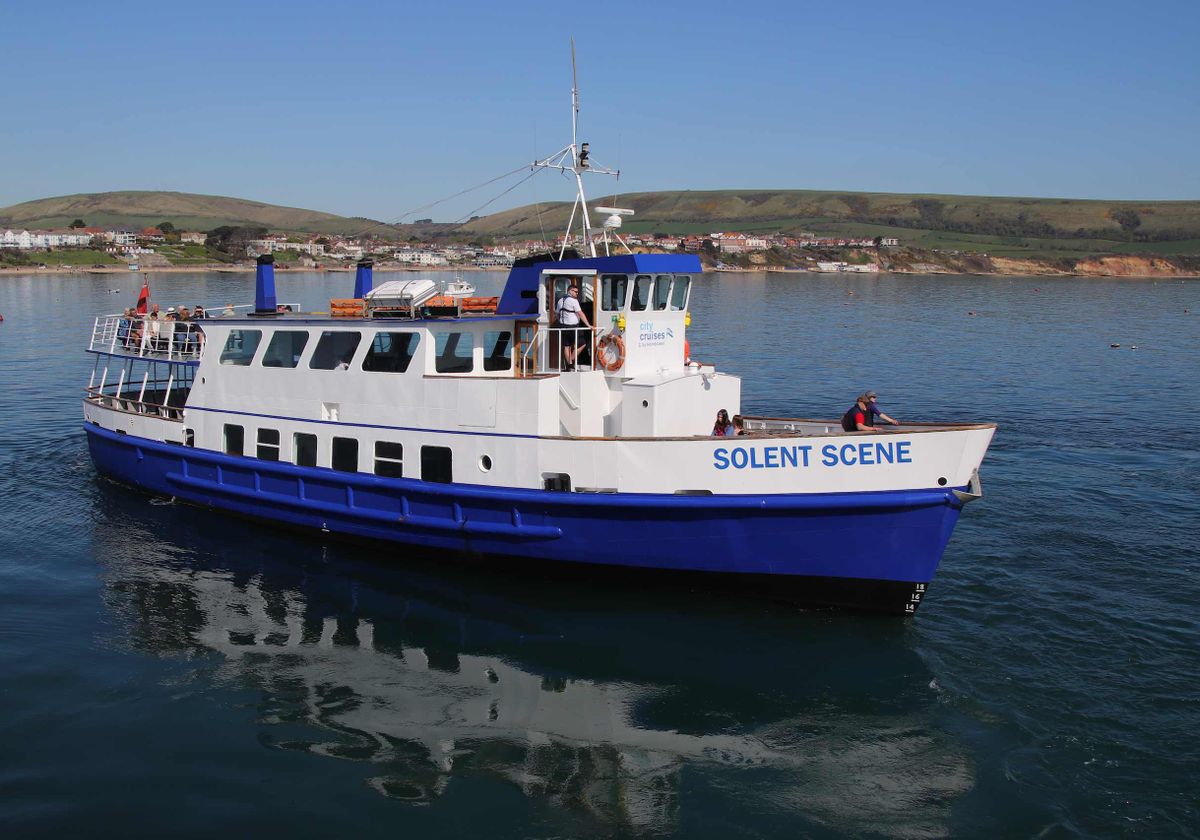 So, there you have it, beach enthusiasts! Your guide to the must-visit beaches in our beloved coastal paradise, Poole. Whether you're seeking relaxation, nature, adventure, or family fun, these beaches have it all. Grab your sunscreen, pack a beach bag, and get ready to create unforgettable memories in the coastal haven of Poole!