Mother's Day is just a few weeks away, in the United Kingdom, Mother's Day is also known as Mothering Sunday and is celebrated on the fourth Sunday of Lent. This day has historical roots in the Christian church, where it was a day for people to return to their "mother church" and give thanks for their family and community.
Over time, Mothering Sunday evolved into a secular holiday focused on celebrating mothers and motherhood. Similar to the United States, it is a day for people to honour and show appreciation for their mothers with cards, flowers, gifts, and special meals. In many households, children also prepare small presents or handmade gifts for their mothers.
While the date of Mothering Sunday may differ from that of other countries, the sentiment of showing love and gratitude to mothers remains the same.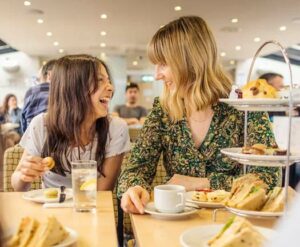 Things to do for Mother's Day in London
Mother's Day is a special occasion to show your appreciation for your mom's love and care. If you're in London, there are plenty of things you can do to make the day special for her. Here are some ideas:
Brunch or Afternoon Tea: Treat your mom to a special brunch or afternoon tea at one of London's many excellent restaurants or cafes. Some great options include Sketch, The Wolseley, or The Ritz.
Visit a Museum: London has many world-class museums that your mom might enjoy, such as the British Museum, the Victoria and Albert Museum, or the National Gallery.
Take a Walk in the Park: London is home to some beautiful parks, such as Hyde Park, Regent's Park, and St. James's Park. Taking a walk together in the park is a great way to enjoy the city's natural beauty.
Shopping: London is a shopper's paradise, and your mom might appreciate a day of shopping in some of the city's best shopping areas, such as Oxford Street, Covent Garden, or Carnaby Street.
Spa Day: Treat your mom to a day of pampering at a luxurious spa, such as the Bulgari Spa or the Mandarin Oriental Spa.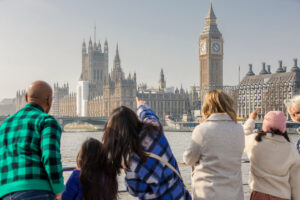 Attend a Show: London's West End is known for its fantastic shows and musicals, so why not take your mom to see one? Some popular shows include The Lion King, Hamilton, and Wicked.
Take a River Cruise: See the city from a different perspective with a relaxing river cruise on the Thames. Shower your mum with love and appreciation with a special Mother's Day Cruise on the River Thames! Spoil her to a Mother's Day afternoon Tea or Lunch cruise that she will truly love and remember. Whilst spending some quality time with your mother, enjoy cruising down the River Thames taking in London's iconic sights.
Visit a Flower Market: London has some excellent flower markets, such as Columbia Road Flower Market and Covent Garden Flower Market. Take your mom on a leisurely stroll through the market and let her pick out her favourite blooms.
Whatever you choose to do, make sure you show your mom how much she means to you on this special day