London, a city renowned for its historical landmarks, bustling streets, and vibrant culture, might not be the first place that comes to mind when thinking about outdoor swimming. However, hidden within the fabric of this metropolis lies a thriving outdoor swimming culture that offers a refreshing escape from the urban hustle and bustle. From serene lidos to natural ponds, London's aquatic gems beckon both locals and visitors alike to dip their toes into a world of aquatic bliss. Join us as we explore London's outdoor swimming culture and dive into the city's vibrant aquatic scene.
 
Serene Lidos:
London is home to several magnificent lidos, outdoor swimming pools surrounded by lush landscapes. These tranquil oases provide a delightful escape from the city's concrete jungle. One of the most iconic lidos is the London Fields Lido in Hackney, boasting a 50-meter heated pool that remains open year-round. The Hampstead Heath Bathing Ponds, nestled within the sprawling Hampstead Heath park, offer a slice of wild swimming paradise with separate areas for men, women, and mixed bathing. These lidos are cherished by locals and serve as vibrant hubs for community engagement and relaxation.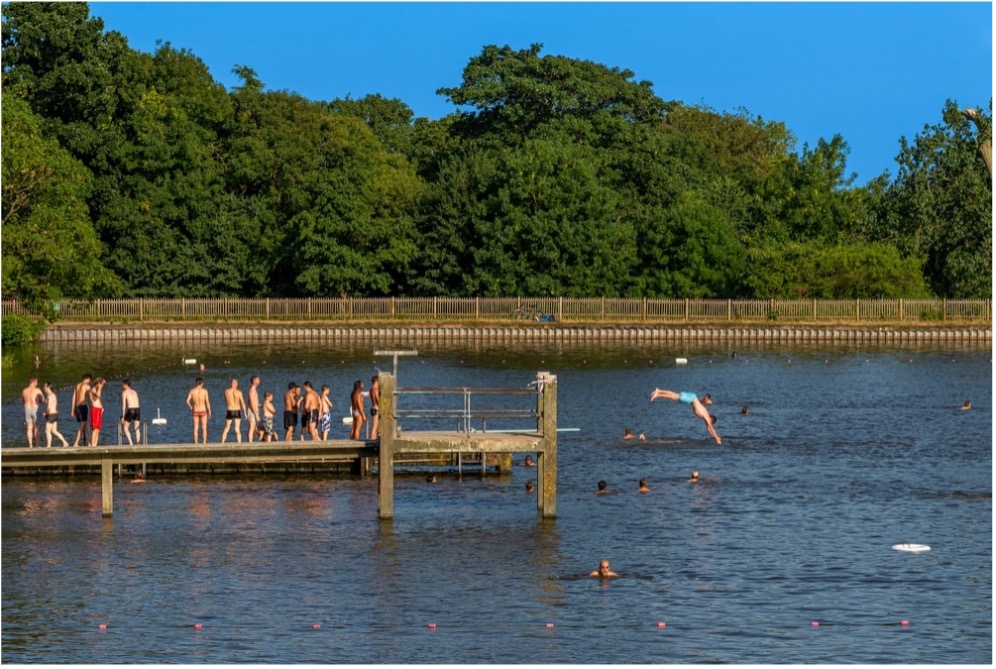 Natural Ponds and Rivers:
For those seeking a more natural swimming experience, London's ponds and rivers present a fantastic opportunity. The Hampstead Heath Ponds mentioned earlier are part of a series of freshwater swimming ponds. With lifeguards on duty during the summer, visitors can take a refreshing plunge while surrounded by the park's natural beauty. Another popular spot is the Serpentine Lido in Hyde Park, where visitors can swim in the 100-meter-long swimming area or bask in the sun on the adjacent sunbathing deck. The Thames River, winding its way through the heart of the city, also offers unique opportunities for open-water swimming events and organized swimming clubs.
 
Outdoor Swimming Communities:
London's outdoor swimming culture extends beyond mere leisure activities; it fosters a vibrant and inclusive community. Swim groups and clubs gather regularly to explore the city's waterways, share their passion for swimming, and support each other in achieving their aquatic goals. The Serpentine Swimming Club, founded in 1864, boasts a dedicated group of members who swim in the Serpentine Lake throughout the year, including the renowned Christmas Day swim. These communities provide a supportive environment for swimmers of all levels, enabling them to connect, learn, and grow together.
Events and Challenges:
London's outdoor swimming scene is marked by a variety of events and challenges that attract swimmers from far and wide. The iconic Swim Serpentine, held annually in Hyde Park, invites participants to tackle a one-mile open-water swim in the Serpentine Lake. The Thames Marathon, a 14-kilometer swim from Henley-on-Thames to Marlow, presents a thrilling endurance challenge for seasoned swimmers. These events not only celebrate the joy of swimming but also showcase the unique beauty and versatility of London's waterways.
While London may not be synonymous with outdoor swimming, its aquatic offerings surprise and delight those who venture into its waters. From tranquil lidos providing a serene escape to natural ponds and rivers offering a taste of wild swimming, London's outdoor swimming culture showcases the city's ability to blend urban living with natural beauty. Beyond the physical experience, the swimming communities and events create a sense of camaraderie and shared passion among enthusiasts. So, whether you're a local or a visitor, dive into London's outdoor swimming culture and discover the refreshing urban oasis that awaits you.