In November of last year, a momentous occasion took place at York Minster as King Charles unveiled a statue of his beloved mother in front of a supportive crowd. The 2-meter sculpture, made of lepine limestone from France and weighing 1.1 tonnes, was designed to celebrate the Queen's platinum jubilee and had been completed in August of that year.
The sun shone brightly, and the unveiling ceremony was a great success for York. In his speech, King Charles praised his mother's unwavering dedication to the welfare of her people and stated that her image would watch over, what would become, Queen Elizabeth Square for centuries to come.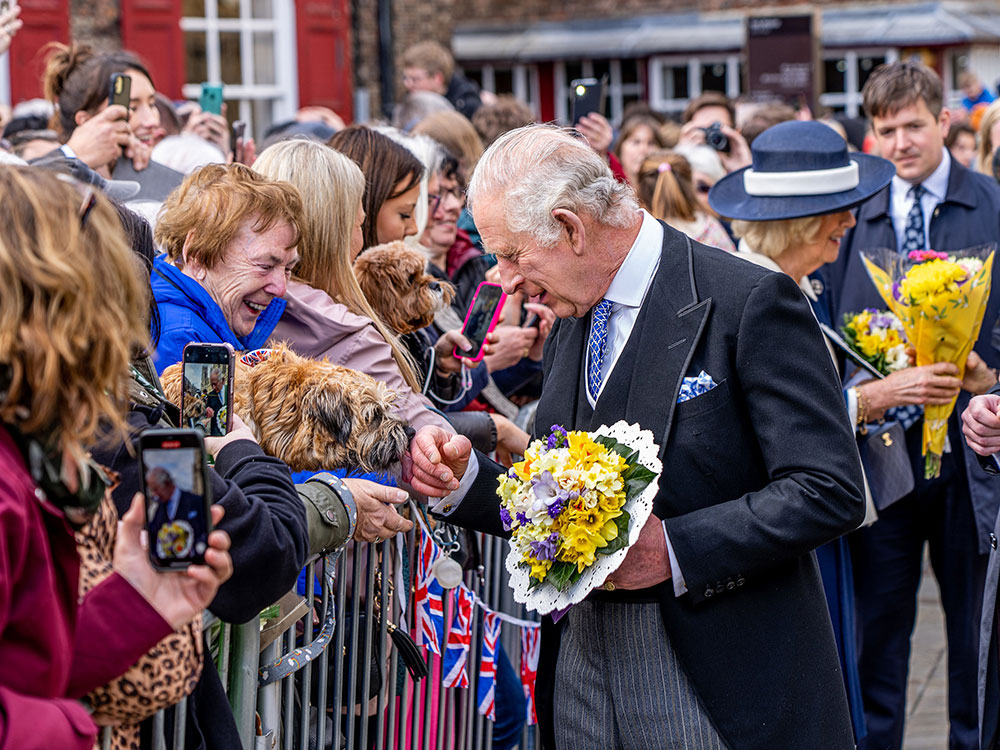 Fast forward to April of this year, and King Charles and Queen Camilla returned to York Minster for the first Royal Maundy service of his reign. As they arrived at the cathedral, they were greeted with cheers from the crowd that had gathered to see them, and they were presented with traditional nosegays as they took their seats.
King Charles then moved around the Minster, distributing Maundy money to 74 men and 74 women as around 1,500 people looked on. The white purse contained a set of specially-minted silver Maundy coins equivalent in value to the age of the King, while the red purse contained two commemorative coins celebrating the Windrush Generation and the King's forthcoming 75th birthday.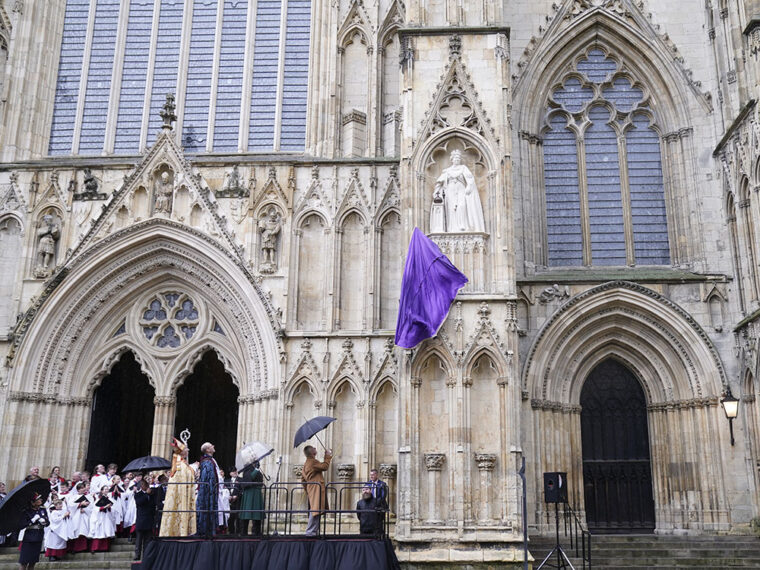 During the service, the number of people waiting around the cathedral swelled to thousands, and after the royal couple emerged, they spent 20 minutes in the sunshine, talking to the crowd in a lengthy walkabout. The King chatted with people and shared jokes with some of the well-wishers.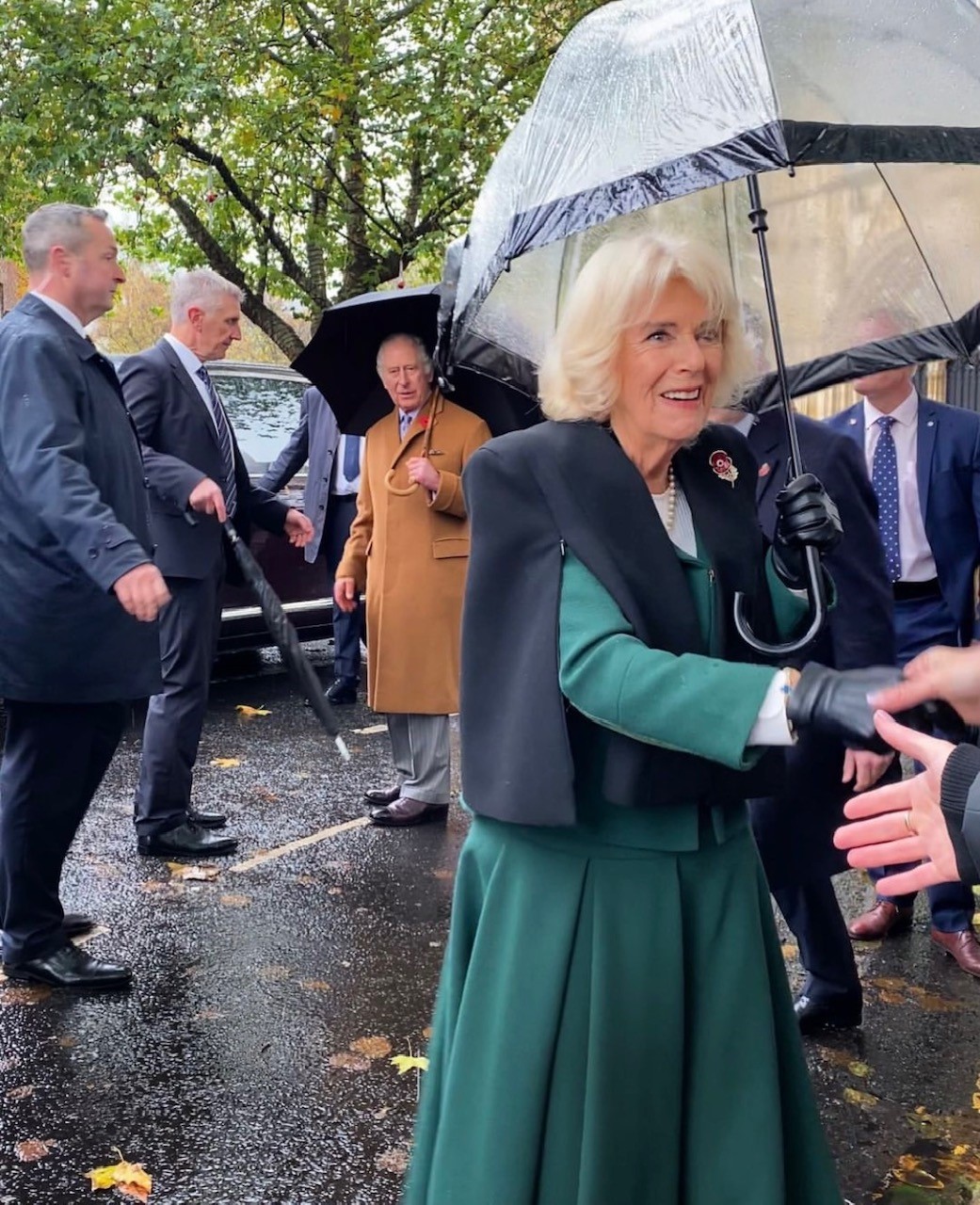 After the service, the couple signed the visitors' book and posed for photographs on the Minster steps. They then went on to the York Minster Refectory, where they met the team behind the cathedral's new restaurant, which they officially opened. They gave a final wave to the crowd from their royal limo as they were driven out of the city centre.
Maundy Thursday is one of the most ancient ceremonies retained by the Church of England, commemorating the Maundy and Last Supper of Jesus Christ with the Apostles. According to Buckingham Palace, the first recorded royal distribution was at Knaresborough by King John in 1210. Overall, the day was a success, and the King and Queen's visit to York Minster was enjoyed by all who were present.
Photographs: Richard McDougall / Rachel Rogers / Owen Humphreys – PA / Charlotte Graham – Daily Telegraph / Chloe Shefford