If there's one thing to know about California, it's this: Don't sleep on Sacramento! The state capital is often overlooked thanks to the Golden State's many other massive cities, but there's actually a ton of incredible things to do. With half a million people — almost the size of Boston, Massachusetts — and a bustling downtown, an incredible arts scene, and gorgeous nature, it's hard not to have a great time while in town. Not sure where to start? Don't sweat: We've got you covered. Here's a short list of some of the best sights to see and things to do while in Sacramento.
Sights & Sips Cruise in Sacramento 
Regardless of the occasion, the Sacramento Sights and Sips Cruise is sure to create some unforgettable memories of a great day spent on the water. You and your guests will experience a mellow cocktail cruise on the Sacramento River while you sip and sail the day away with friends and family of all ages. Plus, you'll get to soak in all of those gorgeous Sacramento skyline views. There's also live entertainment — a local DJ on board will be spinning the hottest jams of the summer — and, of course, there's a particularly well-stocked full bar available to purchase cocktails while you're on board.
Historic Sacramento River Cruise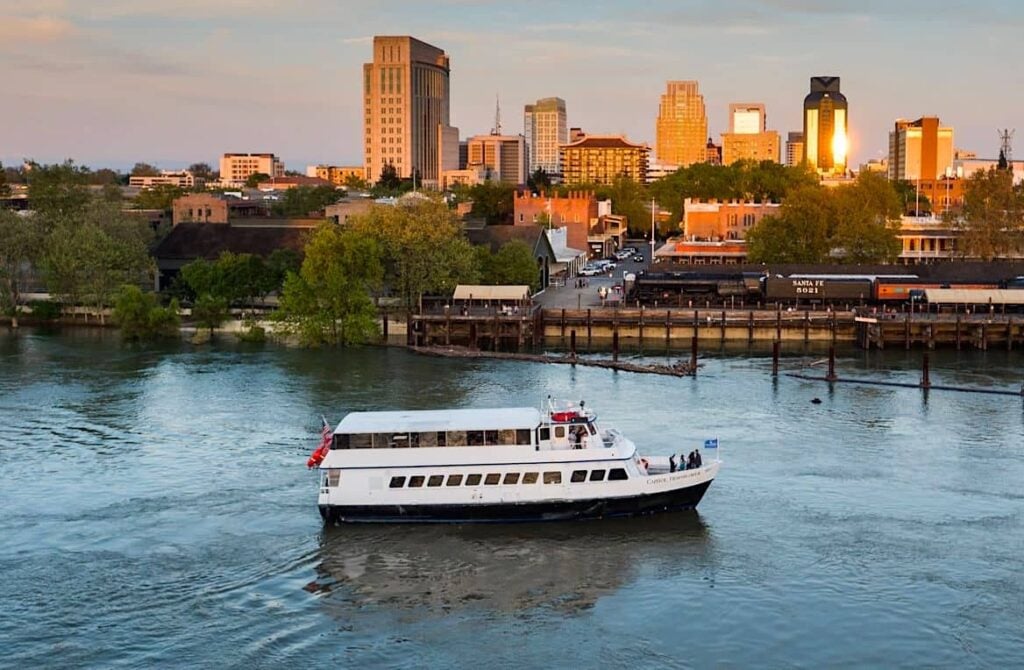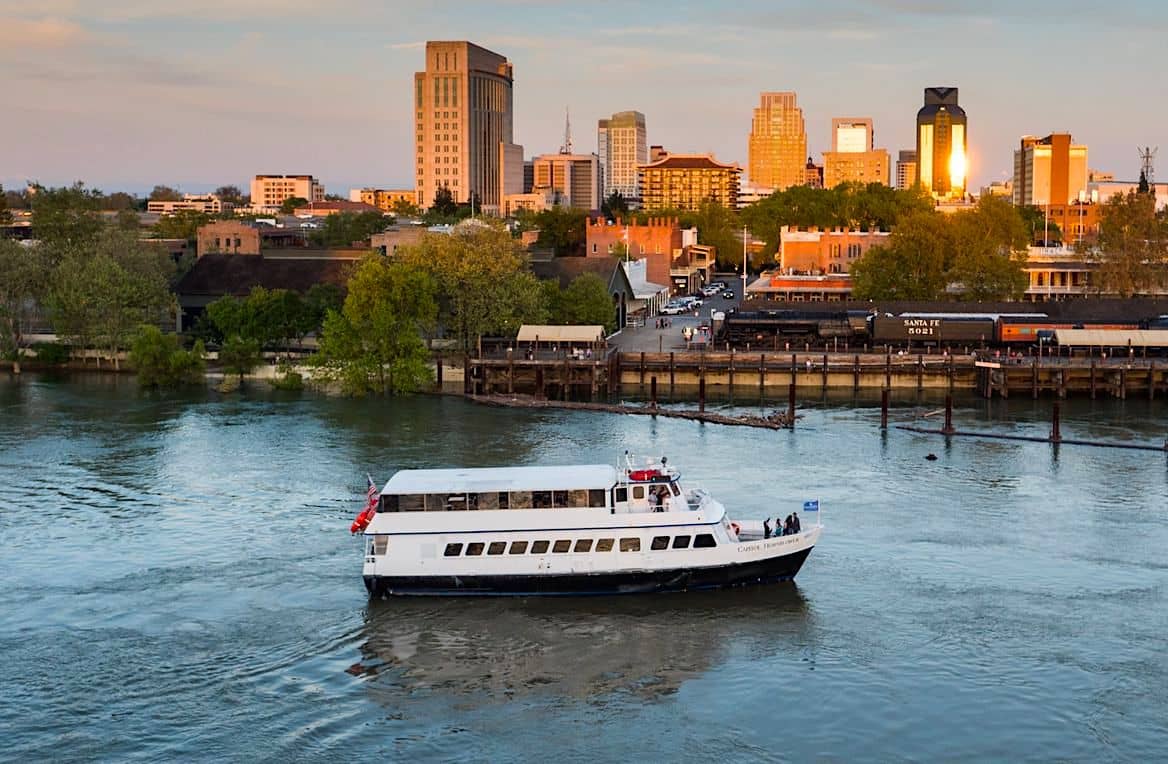 If you came to Sacramento hoping to see some incredible sights and learn about the history of the storied city, you're in luck — big time. And, while everyone loves a fun, interactive history lesson, wouldn't it be just a little more enjoyable if you learned from, say, the comfort of a yacht? If that's what you're after, you have to take the Sacramento Historic River Cruise. You and your guests will sail past Old Sacramento's famous historical sites, including the Delta King, the I Street Bridge, the Tower Bridge, and the Air Force Docks. As you sail on the river, you'll hear all sorts of fascinating stories: From the life of John Sutter (the founder of Sacramento) to the wild days of the Gold Rush, California's capital city is filled with lively history. And, you'll have the best possible view of the beautiful sights Sacramento has to offer on this cruise.
Sacramento Street Murals
In case you weren't aware, Sacramento is home to an astounding amount of street murals, most of which are located in Midtown, Downtown, and Old North Sacramento. Thanks to Wide Open Walls, a group whose mission is to promote and celebrate public art in the city, the group has created more than 80 permanent works during their festivals as gifts to the region as well as 250 temporary works that have been presented at various art and culture events since 2016. Check out this comprehensive list and plot your course while you're in town.
Old Sacramento
You'll take a step back in time when you visit Old Sacramento, the historic riverfront district complete with buildings from the Gold Rush, streets paved with cobblestone, and horse-drawn carriages. The National Historic Landmark also has plenty of fun things to see and do, including Wild West museums, riverboat rides, historic railroad excursions, and more.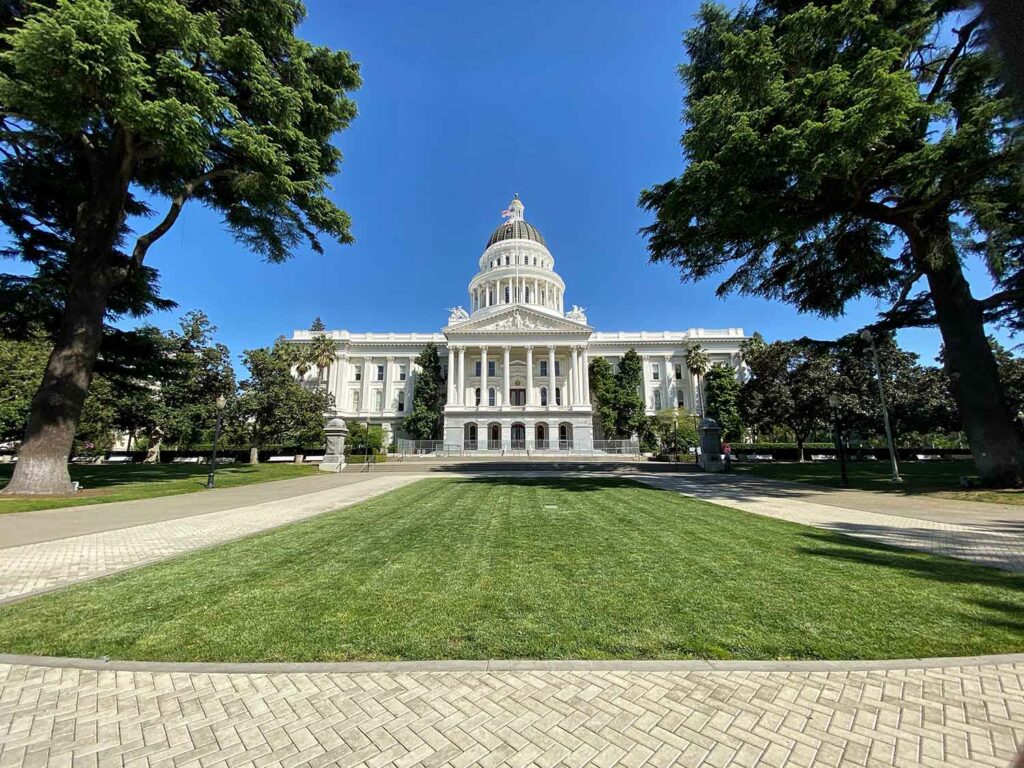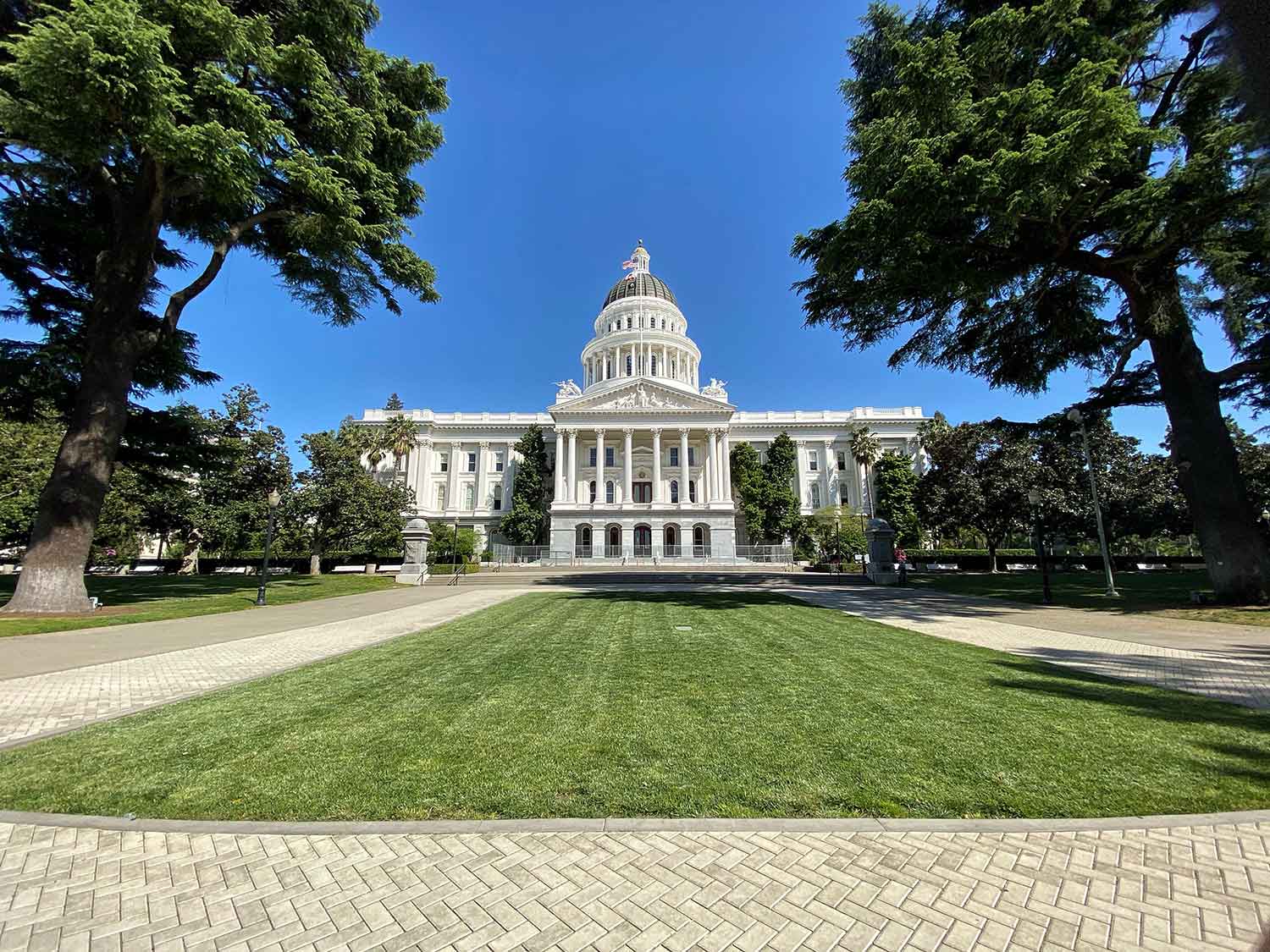 The California State Capitol
As the seat of political power in the state of California, you shouldn't leave town without checking out The California State Capitol building — along with the park and museum! You'll discover the architecture, history, and development of the Capitol from its initial construction a whopping 150 years ago to today.
Golden 1 Center
While it is the home of the Sacramento Kings, you'll definitely want to check out the Golden 1 Center whether or not you're a basketball fan — after all, the Kings are the oldest team in the NBA, and the city's only major league sports team. Plus, a basketball game means fun for the whole family, even if you're not a superfan. We can practically smell the popcorn and hot dogs now! However, if sports really aren't your thing, you can always plan your trip around a concert, comedy show, or one of the many live events the Golden 1 Center hosts throughout the year.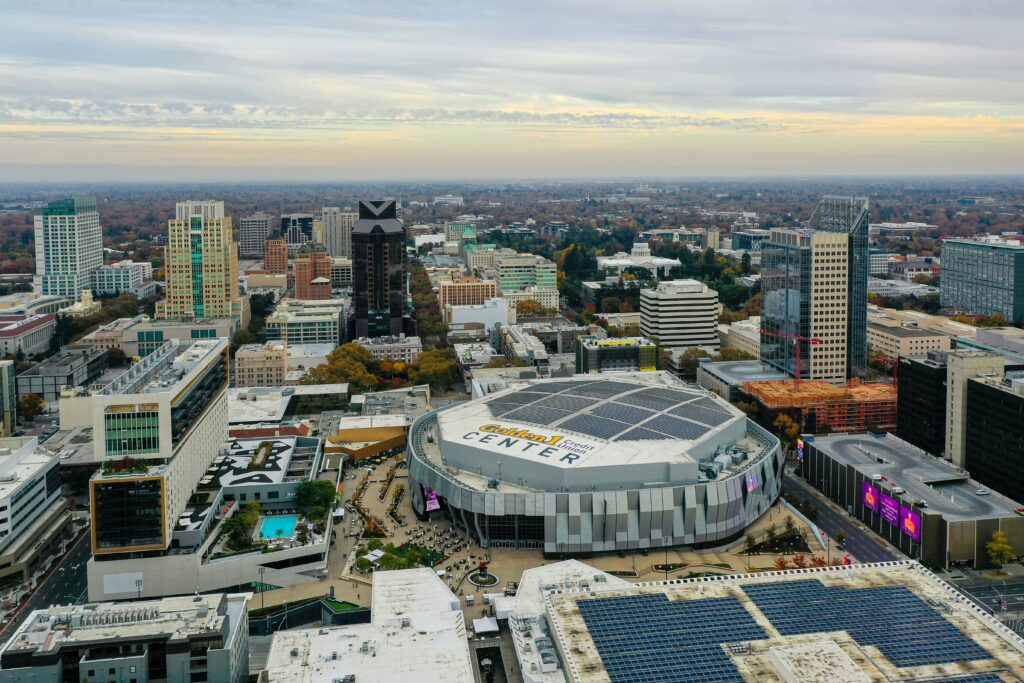 Sacramento Zoo
Okay, street art and museums might not be the biggest selling point if you're visiting the city with kids. If you're looking for a slam dunk with the little ones, you can't go wrong with the Sacramento Zoo — and parents will have a blast, too! The zoo and educational institution welcome around 70,000 school children a year from a wide swath of the state, and you can also check out a few of the programs the zoo offers, including wildlife stage shows, keeper chats, zoo previews, animal encounters, and much more. And, c'mon — who doesn't love animals?
FAQs – Sacramento Sightseeing
Why is Sacramento a great place for sightseeing?
Sacramento, California's capital city, is steeped in rich history and culture, making it a fantastic place for sightseeing. The city offers a range of attractions, from its beautifully preserved Old Town, California State Capitol Museum, to the Crocker Art Museum with its vast collection of Californian art. Not to mention, the city's vibrant dining scene, thriving craft breweries, and parks like the American River Parkway provide a delightful mix of urban and natural sightseeing opportunities.
What are the best sightseeing spots in Sacramento?
Sacramento's top sights include the California State Capitol, a stunning neoclassical building that houses the governor's office and the state legislature. Sutter's Fort State Historic Park, the oldest restored fort in the U.S., offers a glimpse into the state's Gold Rush era history. Other must-visit places are the Crocker Art Museum, Old Sacramento Waterfront with its historic buildings, and the Sacramento Zoo. The city's array of beautiful parks, such as Capitol Park and McKinley Park, provide tranquil retreats within the city.
What makes City Cruises a great choice for sightseeing in Sacramento?
City Cruises offers a unique way to experience Sacramento's charm, history, and beauty from the comfort of a river cruise. Our cruises sail on the Sacramento River, providing guests with stunning views of the city's skyline, historic Old Town, and lush riverbanks. While onboard, guests can enjoy freshly prepared meals, refreshing drinks, and top-notch entertainment, making sightseeing a relaxing and delightful experience. With various cruise options tailored for different times of the day and purposes – from brunch to dinner, casual sightseeing to special celebrations – City Cruises provides a memorable way to explore the vibrant capital city of California.
How can I make the most of my Sacramento sightseeing with City Cruises?
To maximize your sightseeing experience with City Cruises in Sacramento, we recommend checking the cruise schedules and selecting a time that aligns with your preference, be it a daytime cruise to admire the city under California's sunshine or an evening one to witness the city lights reflecting on the river. Each cruise option offers different experiences, so choose the one that best suits your interests. Don't forget to bring your camera to capture the beautiful views and memories onboard!