Celebrated for its sandy beaches, local attractions, and beautiful boat-filled harbor, Newport Beach is a dream destination for lovers of amazing maritime experiences. And, we happen to provide many of them. What you may not know is that you have the option to book one of our boats all for yourself. That's right! Newport Beach yacht charters and yacht rentals are possible for a range of events you might be hosting. Booking boat charters and boat rentals is a cinch when you work with us, and we can customize your outing to all of your requirements with plenty of amenities to choose from no matter what the occasion or number of guests.
What to Expect on Your City Cruises Yacht Charter in Newport Beach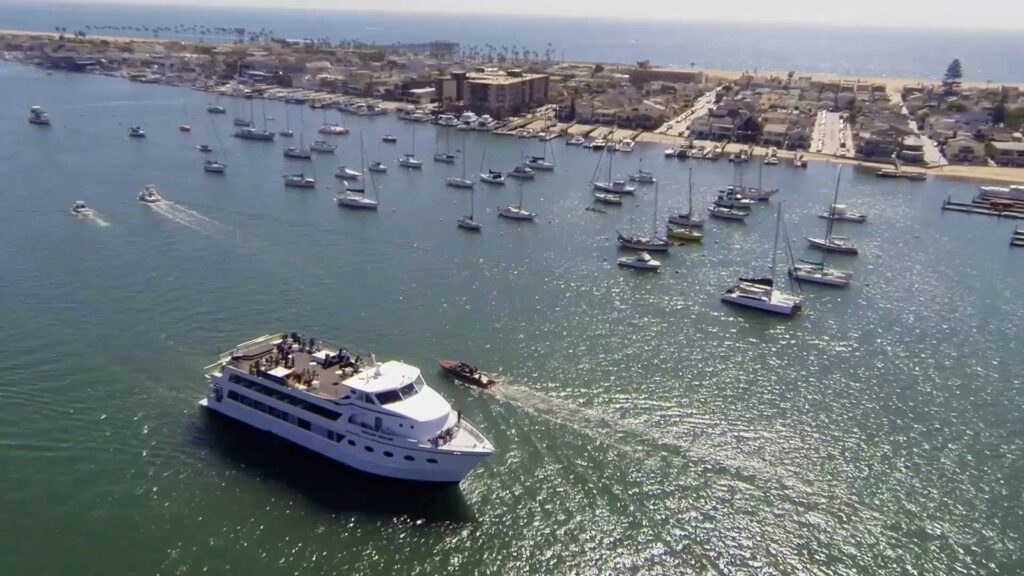 When you charter a City Cruises vessel in Newport Beach, you'll find several benefits. If you know anything about the area you can already expect breathtaking sights to behold, from sandy beaches and waterside waves to alluring local attractions (more on those below). But what you may not know about is all of the amenities we can provide onboard. Whether it's all-inclusive packages, chef-prepared menus, customized entertainment, or full-bar options, you can design your event however you want. While climate-controlled interiors and open-air outdoor decks bring all of your surroundings up close, you can use either (or both) to celebrate any occasion. Weddings, holidays, social gatherings, and corporate or educational outings just to name a few.
Why Choose City Cruises for Your Newport Beach Yacht Charter
Choosing City Cruises for your private yacht charter is a simple decision—for several reasons. Not only do we have six stylish vessels in our Newport Beach fleet, which are some of the biggest and most lavish in class, but they also range in capacity and the amenities you select are up to you. In fact, we'll give you a few examples.
First is the 90-foot Dream Maker, one of the most popular yachts in the group. Constructed during World War II, this vessel was once stationed in the Aleutian Islands as an Air Force craft that waited in the water to rescue downed pilots. After its military service, the boat was sold to someone in Canada who refitted it as a private yacht complete with a jacuzzi, salon, and stateroom. Now as a part of City Cruises, more recent renovations include a contemporary update featuring marble and natural wood accents, teak detailing in the lounge area, and wrap-around windows—among other details. The results speak for themselves: Dream Maker is so attractive it's been featured getting its closeup on camera on TV shows such as "More to Love" and "The Bold and the Beautiful."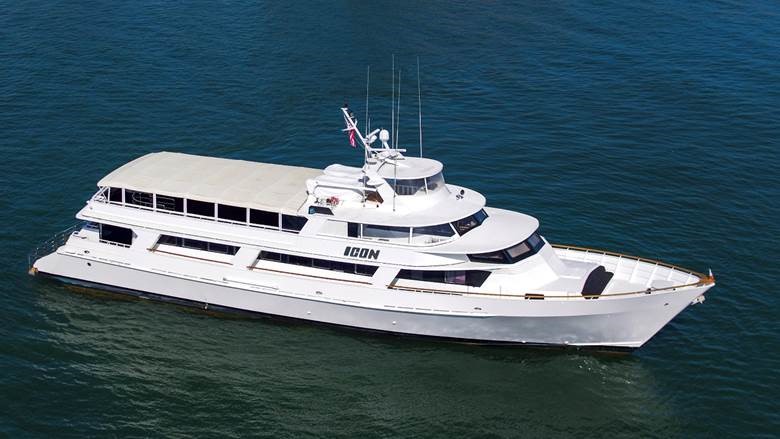 Then there's the Icon. This yacht is anointed with designer wall and fabric coverings, granite, marble, rare exotic woods, and "ultra" glass murals. The large, chic interior salon comes complete with a baby grand piano, entertainment bar and center, and a marble fireplace. Outdoor viewing spots from the aft deck, large bow, and walkaround decks provide excellent access to area sights. In addition, the upper deck comes with a full-service bar and lots of space for dancing.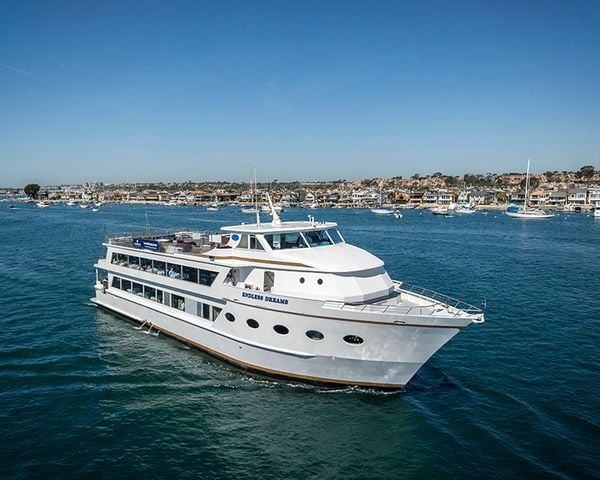 Last but certainly not least is the Endless Dreams. As the largest charter yacht in the harbor, it has 6,000 square feet of event space encompassing three expansive decks, this beauty is the diamond vessel of the Newport Beach fleet. Launched in 2002, Endless Dreams is the epitome of coastal contemporary yacht design highlighted by massive bay windows within the indoor dining decks—plus dance floors. Brushed chrome accents, custom lighting, granite bars, and modern woodwork round out the elegant décor. There is also a carpeted sky lounge ideal for stargazing, large-screen TVs, a stage, and Wi-Fi. So stylish is the interior design that this vessel has also been featured on the big screen on television shows such as CSI: Miami and HBO's Entourage.
Experience Newport Beach Like Never Before
Speaking of screen time, when you travel with City Cruises the best of Newport Beach is right in your sightline. Its large, stunning, boat-filled harbor is where your journey begins, and spectacular ocean views are found all along your trip. You'll see attractions such as the Balboa Peninsula with its two piers (Newport Beach and Balboa), the old-school amusement park Balboa Fun Zone complete with a Ferris Wheel, and gorgeous local beaches like the Wedge (celebrated for its big waves) and Corona del Mar State Beach. Of course, selecting where you go and what you see is up to you with a private yacht charter, so the sky's (literally) the limit.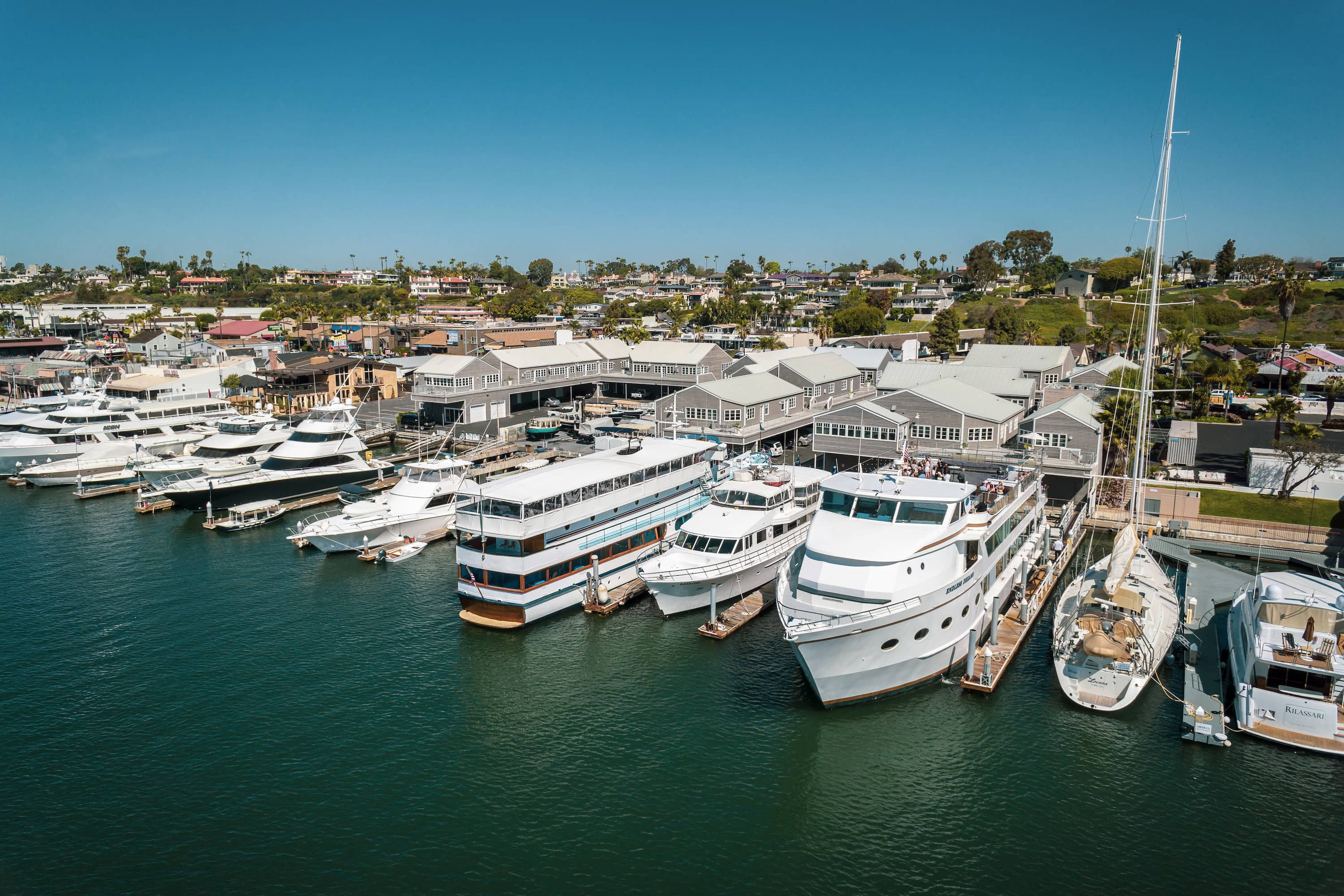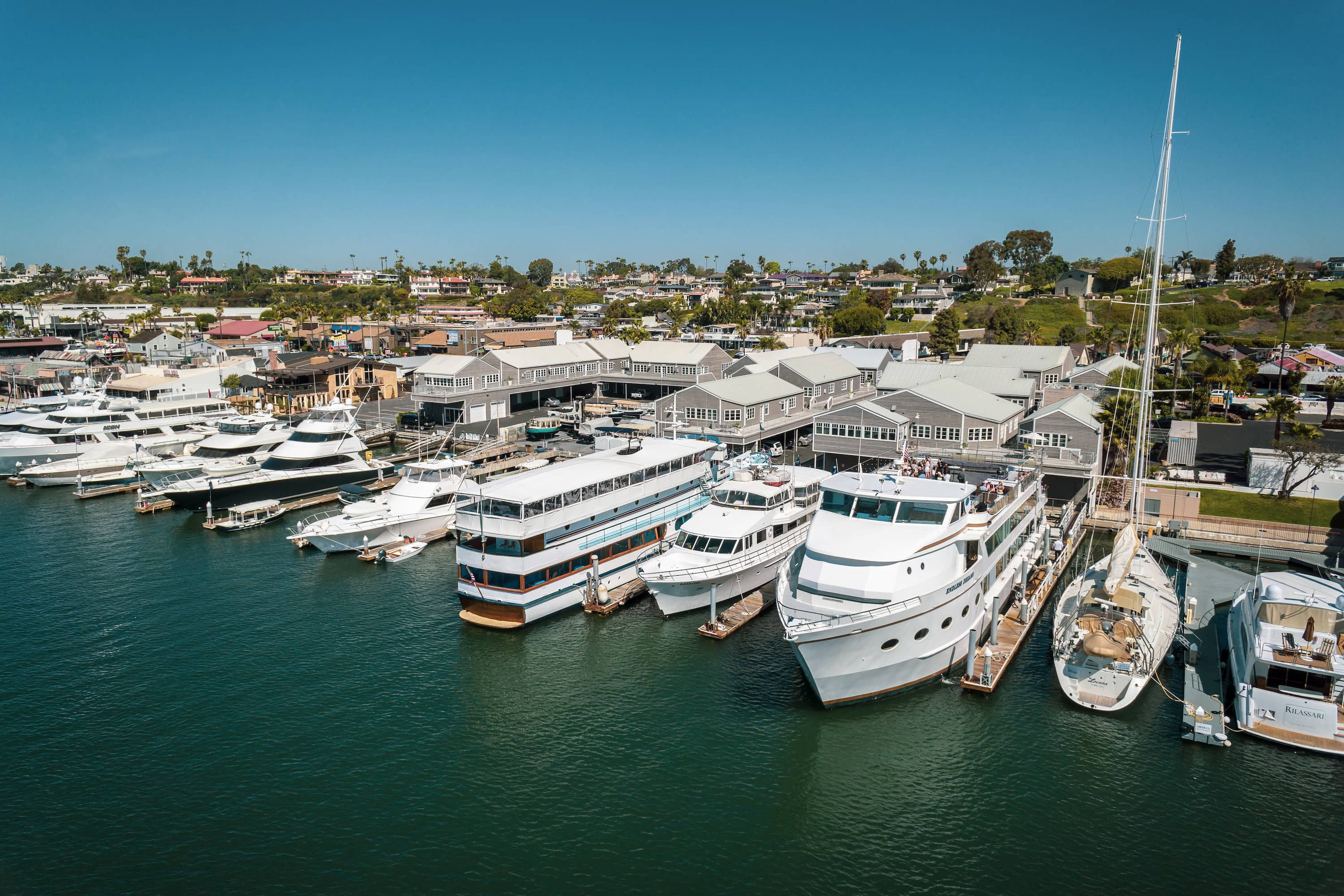 Book Your Newport Beach Yacht Charter with City Cruises Today!
Now that you know what you can look forward to, the question remains: How do you book a yacht charter with City Cruises? The answer: Pretty easily. Just fill out this form and an event planner will contact you ready to begin the planning process of making your next event one to remember. All you have to do is select the date, make a reservation, and get ready for an unforgettable event!
With a superb fleet of vessels, an excursion that's easy to customize, numerous amenities to choose from, and the space to cater to whatever headcount you have, Newport Beach City Cruises' private yacht charters and yacht rentals make the perfect partner for your event no matter what the occasion. While beautiful views are part of the package, the chic décor offers luxury surroundings designed to elevate every guest's experience and make adventures more than memorable for everyone onboard. Booking is a breeze and the guarantee of comfort, safety, and style will put your mind at ease so you can focus on what's most important, which is having the best event ever. Now we can only think of one question that remains: what day and time should we get going?