Indulging in a leisurely brunch is more than just a meal – it's a social experience that encapsulates the essence of a laid-back weekend. Nowhere does this sentiment come to life quite like in London, where bottomless brunch has evolved into an art form, blending delectable cuisine with a touch of sophistication. The city's dynamic culinary scene boasts a myriad of must-try venues that elevate the concept of brunching to new heights
Picture yourself strolling through the charming streets of London, where centuries-old architecture meets contemporary trends. Amidst this picturesque backdrop, an array of chic venues beckons you to partake in the ritual of bottomless brunch. From the trendy districts of Shoreditch to the upscale charm of Chelsea, each neighbourhood offers a unique twist on this delightful tradition.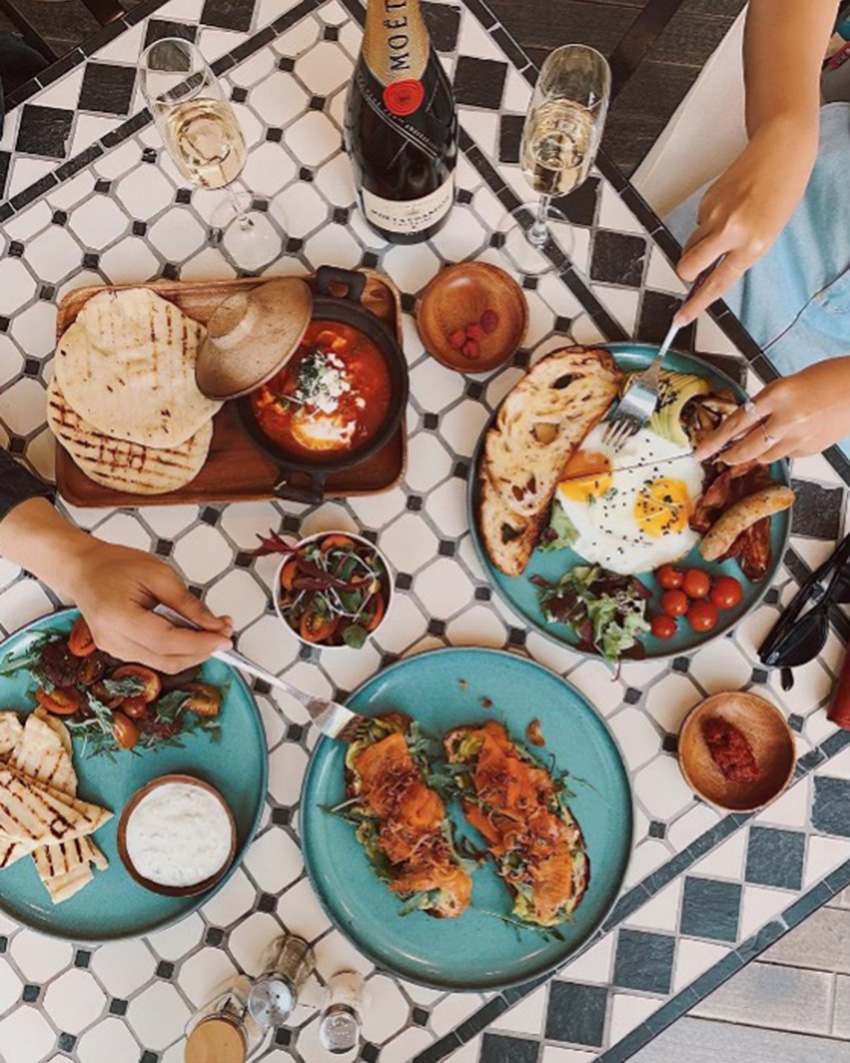 At these venues, brunch is not just a meal – it's an experience that marries diverse flavours with endless bubbles. Imagine sipping on elegantly crafted mimosas or tangy Bloody Marys, their effervescence setting the tone for the culinary journey ahead. The menus, carefully curated to tantalize the palate, offer a fusion of classic brunch staples and innovative dishes that reflect the city's multicultural influence.
London's bottomless brunch venues go beyond mere sustenance; they embody a sense of style and sophistication. Lavish interiors adorned with plush seating, botanical accents, and ambient lighting create an atmosphere of refined comfort. Whether you're nestled in a cosy corner with friends or enjoying a romantic outing, these venues provide the perfect backdrop for creating memorable moments.
As the plates arrive, you're treated to a symphony of flavours – from fluffy buttermilk pancakes topped with seasonal berries to perfectly poached eggs Benedict served on artisanal sourdough. Avocado toast is elevated to an art form with imaginative twists, while artisanal charcuterie boards invite you to savour a selection of fine cheeses and cured meats.
The heart of bottomless brunch lies in the vibrant conversations and shared laughter that fill the air. Londoners and visitors alike come together to revel in the joy of good company, exquisite food, and free-flowing libations. It's a time to unwind, savour each bite, and create cherished memories against the backdrop of a city that effortlessly blends tradition with modernity.
In a city renowned for its culinary diversity and timeless elegance, bottomless brunching takes on a life of its own. London's must-try venues not only pamper your taste buds but also cater to your desire for an experience that is both luxurious and convivial. So, whether you're a local looking to explore new gems or a traveller eager to soak in the city's culture, indulge in the art of brunching in style – because in London, every sip and every bite tell a story of flavour, friendship, and the joy of the weekend.
水色碎片
Perched atop The Shard, London's iconic glass skyscraper, Aqua Shard offers breath-taking views of the city's skyline that are matched only by the exquisite dishes they serve. Their bottomless brunch experience features classic British dishes with a modern twist, accompanied by free-flowing Champagne and cocktails. Indulge in dishes like smoked salmon with scrambled eggs while soaking in panoramic views of the River Thames and beyond.
Sketch
Prepare to be transported into a whimsical wonderland at Sketch, a uniquely designed restaurant that is a feast for the eyes and the taste buds. The Gallery at Sketch hosts an Instagram-worthy bottomless brunch where you can enjoy an array of pastries, sandwiches, and sweet treats. The pièce de résistance? The iconic pink velvet booths that make every moment feel like a fairy tale.
Bourne & Hollingsworth Buildings
Tucked away in a charming corner of Clerkenwell, Bourne & Hollingsworth Buildings offers a relaxed and rustic atmosphere perfect for a leisurely weekend brunch. Their bottomless brunch menu features fresh, seasonal ingredients and creative cocktails. Sip on botanical-infused beverages while savouring dishes like avocado and poached egg on sourdough toast.
The Ned
Housed in a grand former banking hall, The Ned is a luxurious destination that boasts a variety of restaurants under its opulent roof. Their bottomless brunch is a true indulgence, with a buffet-style spread that caters to every palate. From fresh seafood to gourmet desserts, this venue offers a lavish brunching experience in an unforgettable setting.
Dalloway Terrace
For those who appreciate the beauty of an al fresco dining experience, Dalloway Terrace is a hidden gem. With its enchanting floral decor, this charming venue is an oasis of elegance in the heart of the city. Their bottomless brunch includes a selection of delectable dishes accompanied by bottomless Prosecco. It's the perfect spot to bask in natural sunlight while sipping on bubbly.
科帕俱乐部
Situated along the River Thames, Coppa Club offers stunning views of the Tower Bridge. Their famed igloos provide a unique and cosy dining environment. At their bottomless brunch, you can enjoy a range of dishes, from hearty full English breakfasts to healthier options, all while enjoying the riverside scenery.
London's bottomless brunch scene is a delightful fusion of culinary excellence and stylish settings, offering an experience that transcends the ordinary. Whether you're looking to celebrate a special occasion or simply treat yourself to a weekend indulgence, these venues promise to deliver unforgettable moments and delectable delights. So, gather your friends, raise your glasses, and embark on a journey of taste and sophistication as you brunch in style across these remarkable locations in the heart of London.