One of the top destinations for visitors to the Big Apple is, of course, the Statue of Liberty, an icon virtually synonymous with the city itself. The best way to experience this amazing landmark is to explore the National Park Service's Liberty Island with a stroll round the Statue of Liberty Pedestal or the Statue of Liberty Museum.
Then there are those who are absolutely keen on traveling all the way up into Lady Liberty's crown to take in the sweeping views, from New York Harbor with its iconic skyscraper architecture across to Brooklyn, New Jersey, and Lower Manhattan. We've got the skinny on everything you need to know, so you can plan ahead and make your visit to the Statue of Liberty crown both seamless and memorable.
Can you go to the crown of the Statue of Liberty?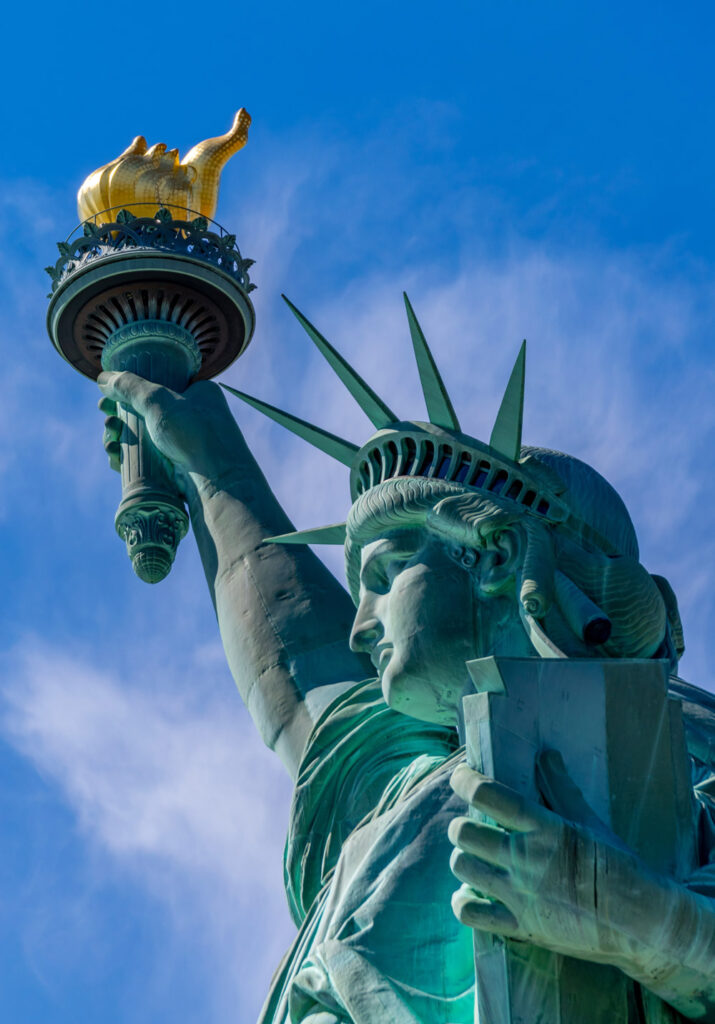 Yes! For the first time since March of 2020, you can go all the way to up into the Statue of Liberty's crown. There are only a limited number of tickets available—only a couple hundred per day—and on public holidays and during peak season (summer and fall), they can be reserved months in advance. So to avoid disappointment, you'll want to grab your crown ticket well ahead of your visit.
Statue City Cruises offers a Crown Reserve ticket, which can be purchased online to access the 265-foot-high crown. If the Statue of Liberty Pedestal is as high as you'd like to go, go with the Pedestal Reserve ticket. You can also opt for a hard-hat tour of Ellis Island, or just general admission, which covers entry to the Liberty and Ellis Island museums.
Statue City Cruises is the only company authorized to sell Statue of Liberty tickets onsite. You can also purchase tickets online or by phone at 1-877-LADY-TIX (877-523-9849). Boats depart from Battery Park in Manhattan and from Liberty State Park in Jersey City, NJ.
How much does it cost to climb to the crown of the Statue of Liberty?
The Statue of Liberty National Monument, Lady Liberty falls under the purview of the US National Park Service, which has set entry fees to the Statue of Liberty Crown at $12.30 for children ages 4 to 12, $24.30 for those ages 13 to 61, and $18.30 for senior citizens age 62 and up with a valid ID. Check here for the latest prices.
How do you get up to the crown of the Statue of Liberty?
For Statue of Liberty crown access, guests must climb 393 steps on foot—162 of them narrow and steep, inside the statue, through tight spaces. Between its feet and its crown, the statue is not wheelchair-accessible. Children must be at least 4 feet tall for crown access.
Although there's unfortunately no elevator access to the Statue of Liberty crown, the statue's pedestal does have elevator access. (It's a good idea to buy tickets for the pedestal in advance as well.)
How long does it take to visit the Statue of Liberty, including the crown?
As a general rule of thumb, plan to spend a half-day visiting the Statue of Liberty and its crown—at a bare minimum, allot a least two hours to make the most of the experience. On a sunny day you might want to linger a bit longer to enjoy the skyline from afar, taking a break from the city bustle.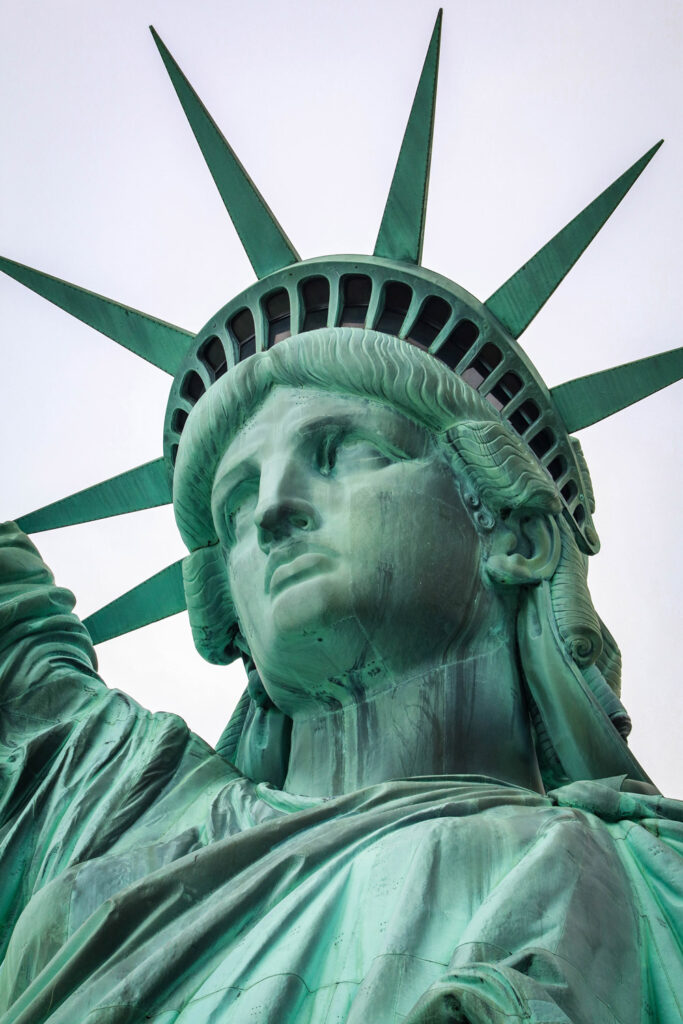 Can you visit the Statue of Liberty crown without reserving tickets?
You can give it your best shot. With a little luck you could score same-day crown tickets, but we wouldn't risk an attempt on such short notice—they're likely to be sold out. If you still want to give it a go, you can try purchasing crown tickets on-site. Just don't say we didn't warn you.
What are the best things to do at the Statue of Liberty if you can't visit the crown?
If you can't get crown tickets, or if you're just not keen on heights, there's plenty to do during a visit to the Statue of Liberty. You could take in the history of Ellis Island at the Ellis Island National Immigration Museum, or learn about the construction of and story behind Lady Liberty herself at the Statue of Liberty Museum.
The New York General Admission experience provides access to Ellis Island and the Statue of Liberty grounds and museum. Even if you're not much of a history buff, you'll certainly enjoy the fantastic panoramas from Battery Park, Liberty State Park, and, of course, the ferry ride around the harbor.