Experiencing fireworks in San Diego is a sight to behold! Fireworks can be seen for certain holidays, events and from local attractions. Activities such as sightseeing cruises allow you to experience fireworks from a whole new perspective in the city.
When Do the San Diego Fireworks Happen
San Diego has dozens of holiday celebrations throughout the city. The most popular event and most long lasting, is the traditional Big Bay Boom, taking place at the San Diego Port to celebrate the 4th of July. The fireworks are scheduled to start at 9:00 pm, lasting 15-20 minutes including the grand finale.
Another great option to see fireworks in San Diego is on NYE! New Year's Eve is one of the most popular times to take a cruise, and it's not hard to see why. A cruise offers a great way to escape the cold weather, spend time with family and friends, and enjoy some of the most amazing fireworks displays at sea. Plus, cruises offer a variety of fun activities and entertainment options to keep everyone in the family happy.
Where Else to Watch the Fireworks in San Diego
San Diego is full of unique neighborhoods where you can see fireworks for holidays such as the 4th of July or New Year's Eve. Some popular fireworks watching areas include: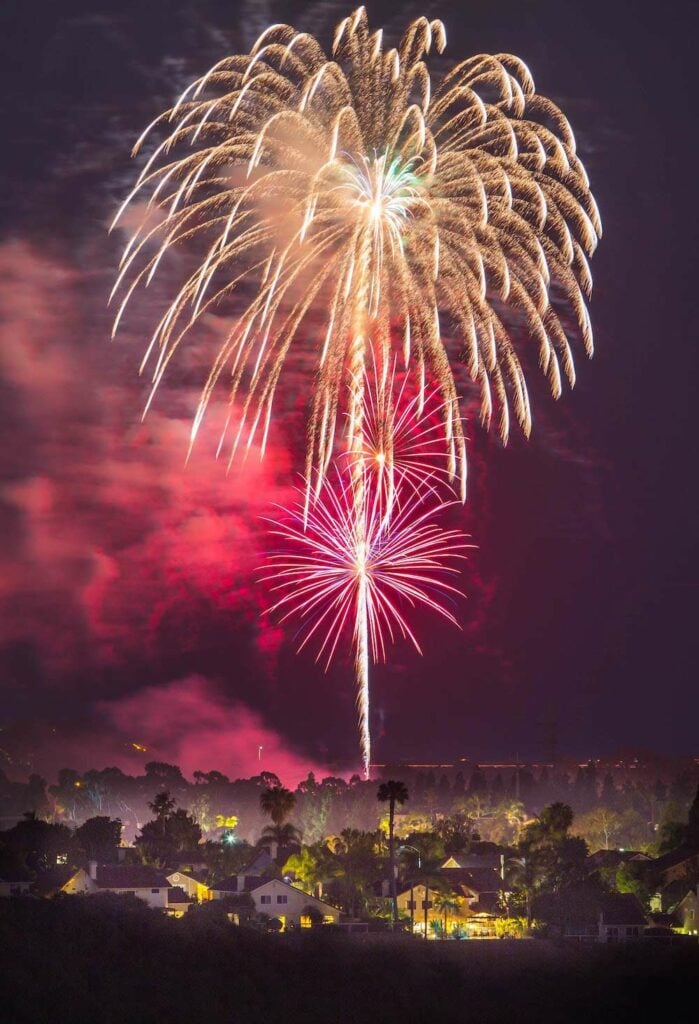 Shelter Island
One of the best spots in the city, Shelter Island has been a local tradition for viewing the fireworks for many years. It is a perfect location to go and setup for a holiday with fireworks in San Diego.
Harbor Island
Harbor Island is another top fireworks viewpoint in San Diego. Harbour Island is filled with various restaurants and hotels so the celebrations can last all night long. It is an amazing location to see the fireworks as well as all the boats cruising the water.
Embarcadero
With prime viewing spots on both the north and south ends of the beach, Embarcadero is a local favorite 4th of July and New Year's Eve hot spot. Broadway Pier on the north end of the beach offers unobstructed viewing spots of the San Diego fireworks. On the south side, the San Diego Convention Center has an enormous amount of space for watching the fireworks, in addition to plenty of parking
Seaport Village or Ferry Landing
Depending on what you are wanting to do, Seaport Village is a prime viewing spot for the fireworks display, in addition to other holiday celebrations as well. Seaport Village offers visitors a lot of shopping and dining opportunities
San Diego Akşam Yemeği Turları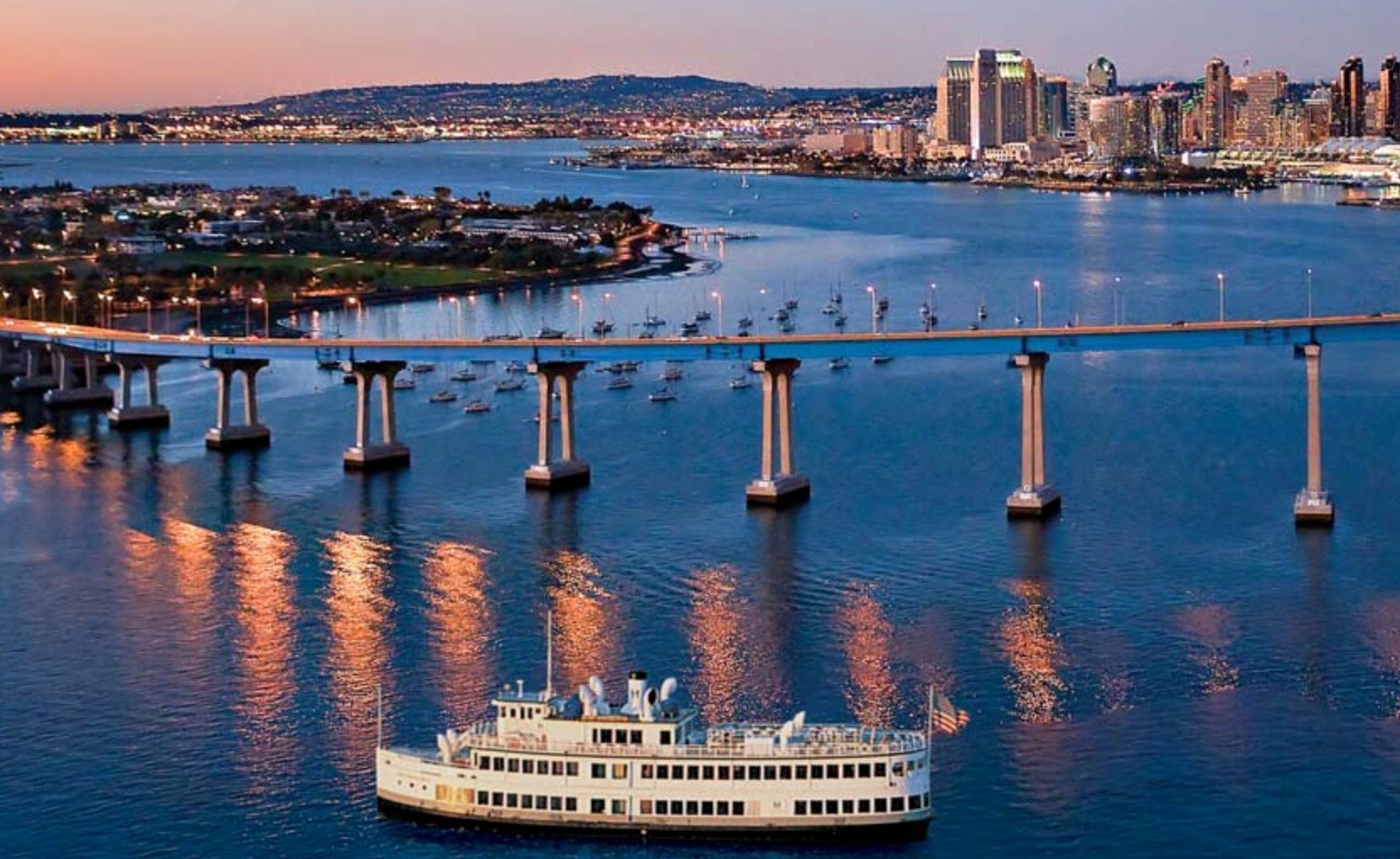 City Cruises has various dinner cruise options for those looking to have a unique experience with an amazing spot to watch the fireworks. Viewing the San Diego fireworks from the Bay allows visitors to have a more relaxed and serene experience, with jaw-dropping views of the city and surrounding landmarks.
4th of July Fireworks Dinner Cruise
For an unforgettable night of celebrating the nation's independence, the 4th of July Premier Dinner Cruise is the best option in the city. This 3-hour long dinner cruise comes with a tour of the bay that offers beautiful sightseeing points in the city. While enjoying a delicious dinner and drinks with those closest to you. Dance the night away on open-air decks and observe fireworks like never before!
New Year's Eve Fireworks Dinner Cruise
Ringing in the New Year aboard a fireworks cruise in San Diego is the best way to start the year off right! Enjoy a truly unique celebration and atmosphere that will provide all kinds of great photo opportunities and memories. Not to mention you will also be enjoying a 4-course plated dinner on the boat!

Sıkça Sorulan Sorular
Is there a dress code onboard fireworks cruises in San Diego?
Depending on which cruise you take, attire will be recommended! From casual to formal attire, there is a fireworks cruise for everyone to enjoy in San Diego.
Where to watch Seaworld fireworks in San Diego?
SeaWorld sets off fireworks every year in San Diego for the holiday season. Some of the best viewing pots are Fiesta Island, Mission Bay Boardwalk, Crown Point, and Waterfront Park.
What time do San Diego fireworks shows usually start?
San Diego fireworks shows usually start at 9:00 p.m. on the Fourth of July. However, some shows may start earlier or later depending on the specific event.
How long do fireworks shows in San Diego usually last?
Fireworks shows in San Diego usually last between 10 and 20 minutes. Unless it is a special event, then the show might go on even longer!
View more things to do in San Diego